In today's era, technology isn't just about functionality; it's an extension of one's individuality. Recognizing this, Samsung introduced its Galaxy Watch6 and Galaxy Watch6 Classic, redefining personalized tech wearables. More than just devices for time-checking or fitness tracking, these smartwatches adapt to your unique lifestyle, serving as an accessory that mirrors your identity.
A Canvas for Personal Expression:
The Galaxy Watch6 series stands out in its versatility. With a spectrum of models, strap hues, and interactive watch faces, personalizing your watch is intuitive and fun. The series caters to diverse lifestyles and preferences, ensuring there's something for everyone.
The Galaxy Watch6 Classic, for instance, exudes sophistication with its stainless steel casing and eco-friendly leather straps, ideal for business environments or formal gatherings. Conversely, the standard Galaxy Watch6 appeals to the spirited, active individual with its durable make and an array of lively straps. The customization possibilities are vast, inviting users to explore and express their style creatively.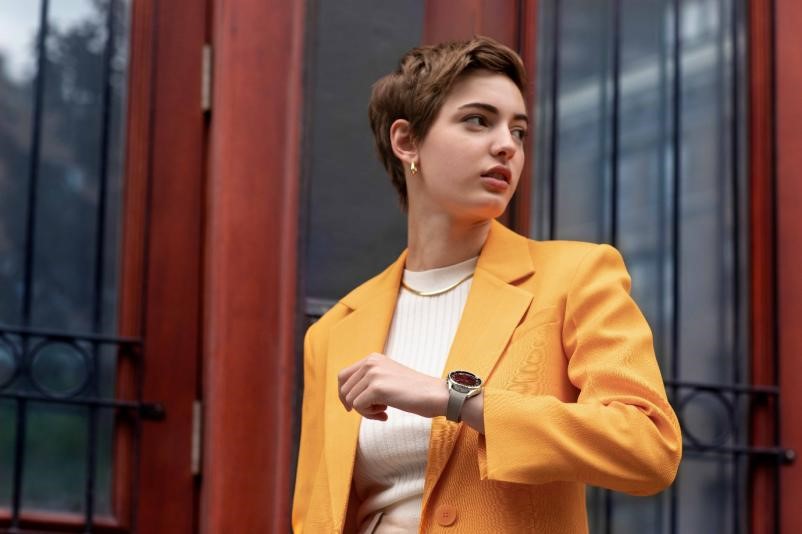 Beyond Aesthetics: Practical Integration into Daily Life:
Samsung has expertly married form with function. The Galaxy Watch6 series goes beyond being eye-candy, integrating itself into your day-to-day activities. It syncs effortlessly with your smartphone, monitors health metrics accurately, and brings a suite of apps that make daily tasks more manageable. In essence, it's a reliable partner that accommodates your routine, understanding and adapting to your needs.
Personalization Made Simple:
Samsung amplifies user experience with a dedicated platform for watch personalization. This user-friendly portal guides you in designing a smartwatch aligned with your style and daily demands. Here's how it works:
Watch Case: Select from the sleek designs of Watch6 or the elegance of Watch6 Classic in your preferred shade.
Strap: Pick a strap that matches your daily demands, whether it's for professional settings, casual outings, or fitness activities.
Watch Face: Scroll through an extensive library of watch faces that can round off your unique look.
Ready to make a statement? Craft your personalized smartwatch at Galaxy Watch Studio.

A Thoughtful Gesture:
Considering a meaningful gift? As the holiday seasons and end of the year draw near, many would be. The Galaxy Watch6 series speaks volumes in a thoughtful way to appreciate someone special, offering them a blend of style and practicality that acknowledges their uniqueness. Plus, the elegant green packaging adds an extra touch of exclusivity, making the unboxing experience memorable.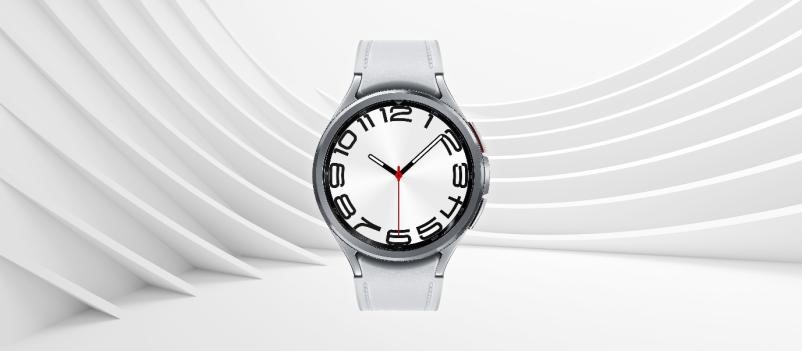 Embrace the fusion of style, versatility, and technology with the Galaxy Watch6 series. Personalize your piece at Samsung brand stores or visit the official website for more insights into crafting a wearable that's distinctly you.
Purchase Galaxy Watch6 | Galaxy Watch6 Classic Now to Grab These Offers – (Promo ends on 31st December 2023)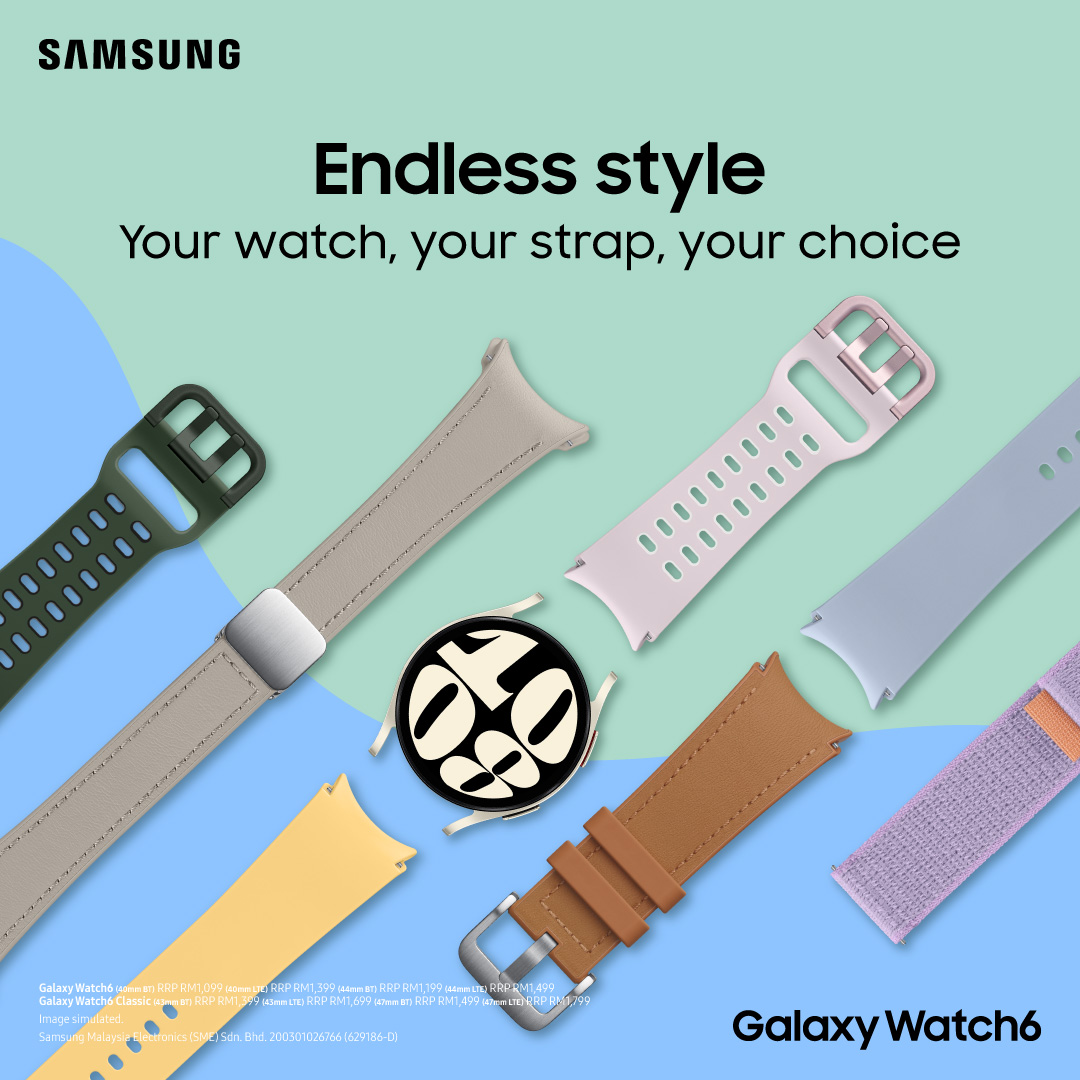 Models
RRP
Colours
Offers[1]
Galaxy Watch6 Classic

47mm LTE

RM1,799
Silver, Black
· Exclusive deal up to RM727

o Free watchstrap worth up to RM239.[2]

o Free 15W charger[3] worth RM59 and free Watch Cradle worth RM129.

o Save up to RM300 in trade-in rebate[4]

Galaxy Watch6 Classic

47mm BT

RM1,499
Galaxy Watch6 Classic

43mm LTE

RM1,699
Galaxy Watch6 Classic

43mm BT

RM1,399
Galaxy Watch6

44mm LTE

RM1,499
Graphite, Silver
Galaxy Watch6

44mm BT

RM1,199
Galaxy Watch6

40mm LTE

RM1,399
Graphite, Gold
Galaxy Watch6

40mm BT

RM1,099
[1] The promotion is valid while stocks last. Terms and conditions apply.
[2] Watch case and strap colours may vary depending on countries and regions
[3] In white or black colour and subject to stock availability.
[4] Selected devices only. Any condition accepted. Applicable to selected locations only.