Free Fire Spookfest will be bringing the spookiness this year with its Halloween event which starts today until November 6th 2021. There will be in-game trick or treat, free in-game bundle, cosplay challenges and many more events. If that isn't enough, top streamers from Malaysia will also be joining the Spookfest with trick or treat daily streams.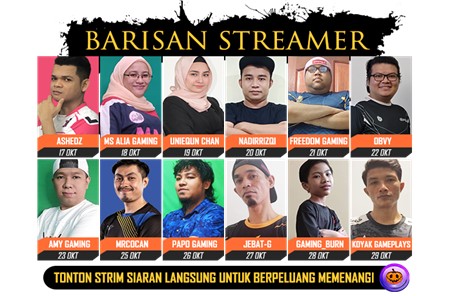 Players who log in from 17 November until 30 October will be able to collect various Halloween themed tokens, which can be exchanged for exciting prizes. Choose between a Trick or a Treat, or both, with the Halloween exclusive in-game tokens!
Go Trick or Treat-ing with the Free Fire Spookfest!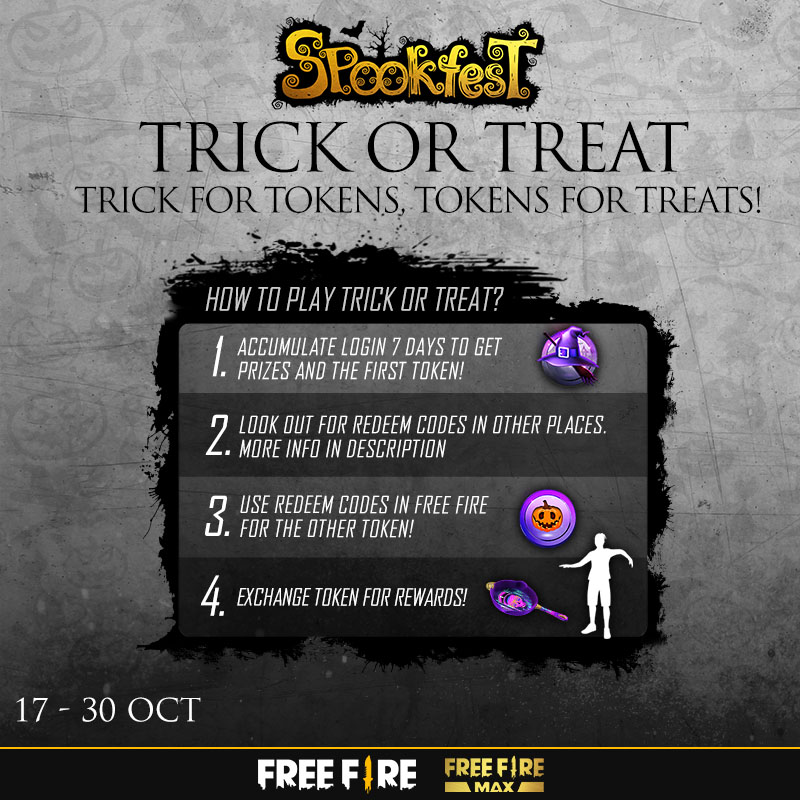 Login for 7 days to receive the Magician's Hat token, which can be exchanged for a pan skin. Tune in to live streams from your favourite streamer for a chance to win the other token in the set – the Pumpkin Token – which can be exchanged for the Arm Wave emote for free. With these treats, you can be sure to feel the spooky spirit of Halloween in the air!
Collect a Free Male Costume Bundle by Completing In-game Missions
Be spoiled with Halloween themed events in Spookfest, with character-specific missions and a survival challenge with the grand prize of a free male costume bundle, and more! A whole range of exciting rewards await Survivors who log in and play during this period.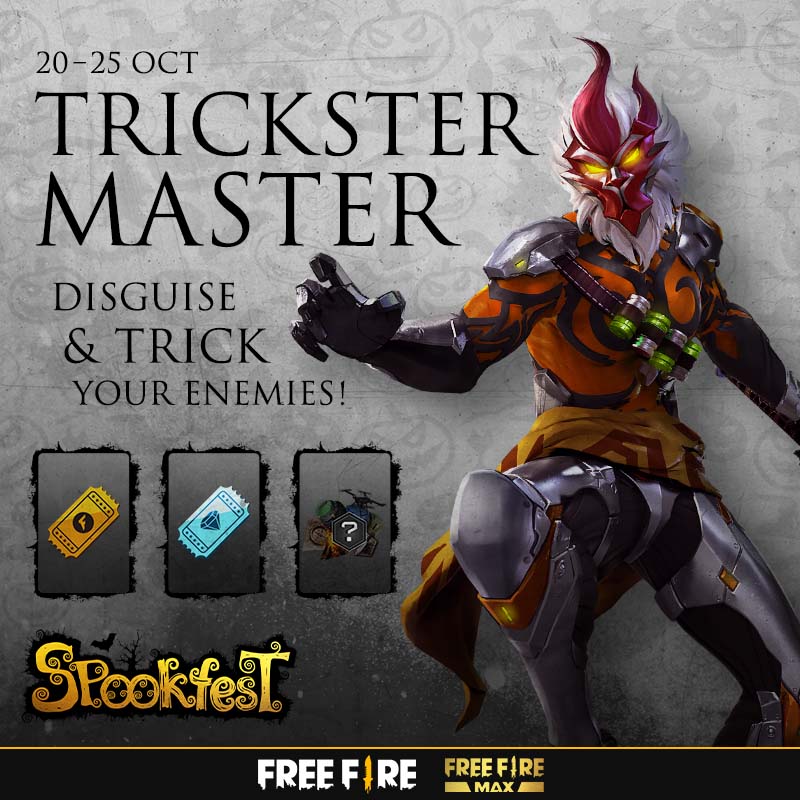 From 20 – 25 October, survivors can log in to obtain a 7-day trial version of Free Fire's Wukong character, who specialises in tricking enemies by disguising himself as a bush on the map. Playing as Wukong during this period will clear Trickster Master missions, which will award loadouts and Diamond Royale vouchers.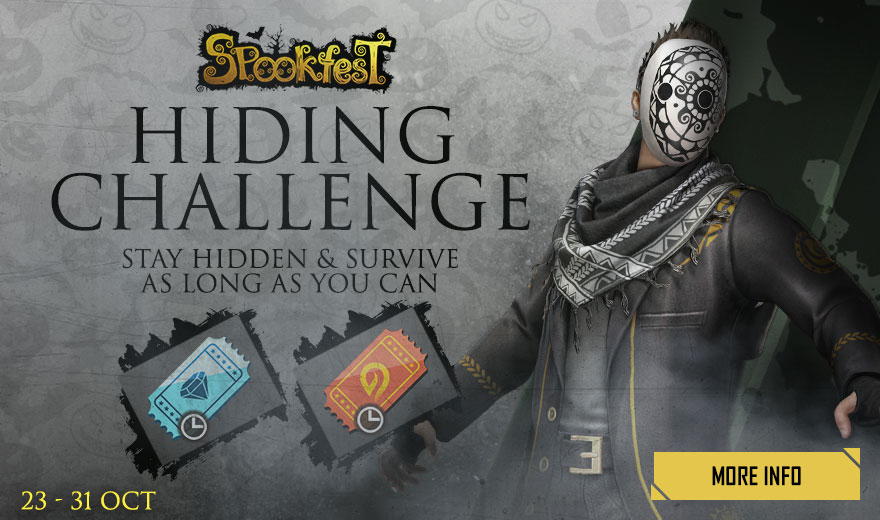 Survivors can also win a free male bundle with a ghastly appearance befitting of the theme – the Cloaked Knight Bundle – by clearing Hiding Challenge missions from 23 – 31 October.
Survivors can mark their calendars, as themed rewards will await them on Halloween Day, 31 October. Logging in will award one with a Nocturnal Assassin Skyboard and playing for 120 minutes will get Survivors a Vampiric Loot Box! On top of that are exciting in-game events and exclusive rewards that will be available throughout October to 4 November, like the Jester's Trick Backpack and Nocturnal Assassin Parachute which you would not want to miss!
Unleash your imagination with the Free Fire Spookfest Low-Cost Cosplay Contest
Halloween is never complete without dress up and costumes!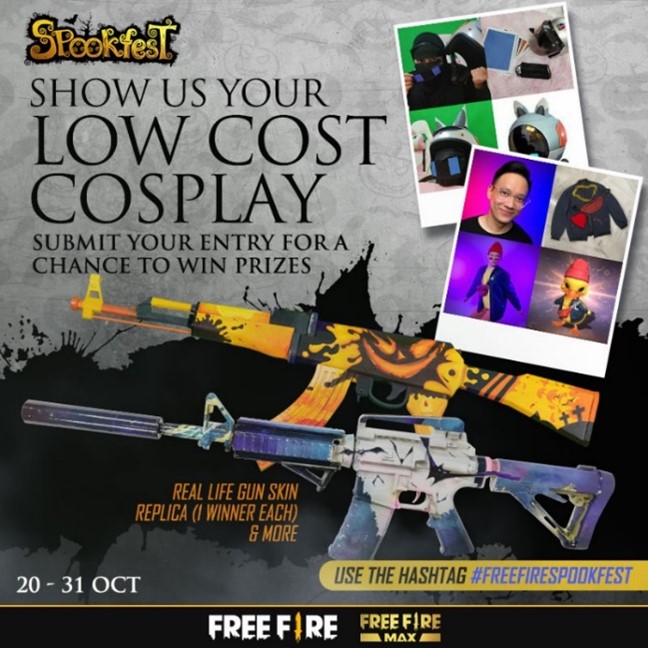 Participate in a Low-Cost Cosplay Contest and stand a chance to win a physical replica of Free Fire's Halloween AK47 and M141 skins. Submit your very own low-cost cosplay between 20 – 31 October to qualify. There are prizes to go around as 10 runners up also stand a chance to win a special Free Fire candy bag. You can find out more information about this event HERE.
Free Fire is available for download on mobile devices from the Apple App Store and Google Play Store