Publisher Microids, studios Microids Lyon/Paris, and Paul Cuisset unveil a new trailer for Flashback 2, revealing an iconic and familiar environment for all fans of the license: the artificial jungle of Titan.
Dive into a captivating modern adventure where the story is constantly reinvented. In the dense jungle of Titan, Conrad B. Hart faces an environment that is both familiar and strangely new. Take on a fierce enemy and his minions as you discover the wonderful vegetation and fantastic origins of this complex ecosystem. Whether you're a long-time fan or discovering this deep universe for the first time, prepare yourself for a unique experience combining action, combat, platforming, encounters, and exploration. Will the Jungle of Titan be your grave or your shelter?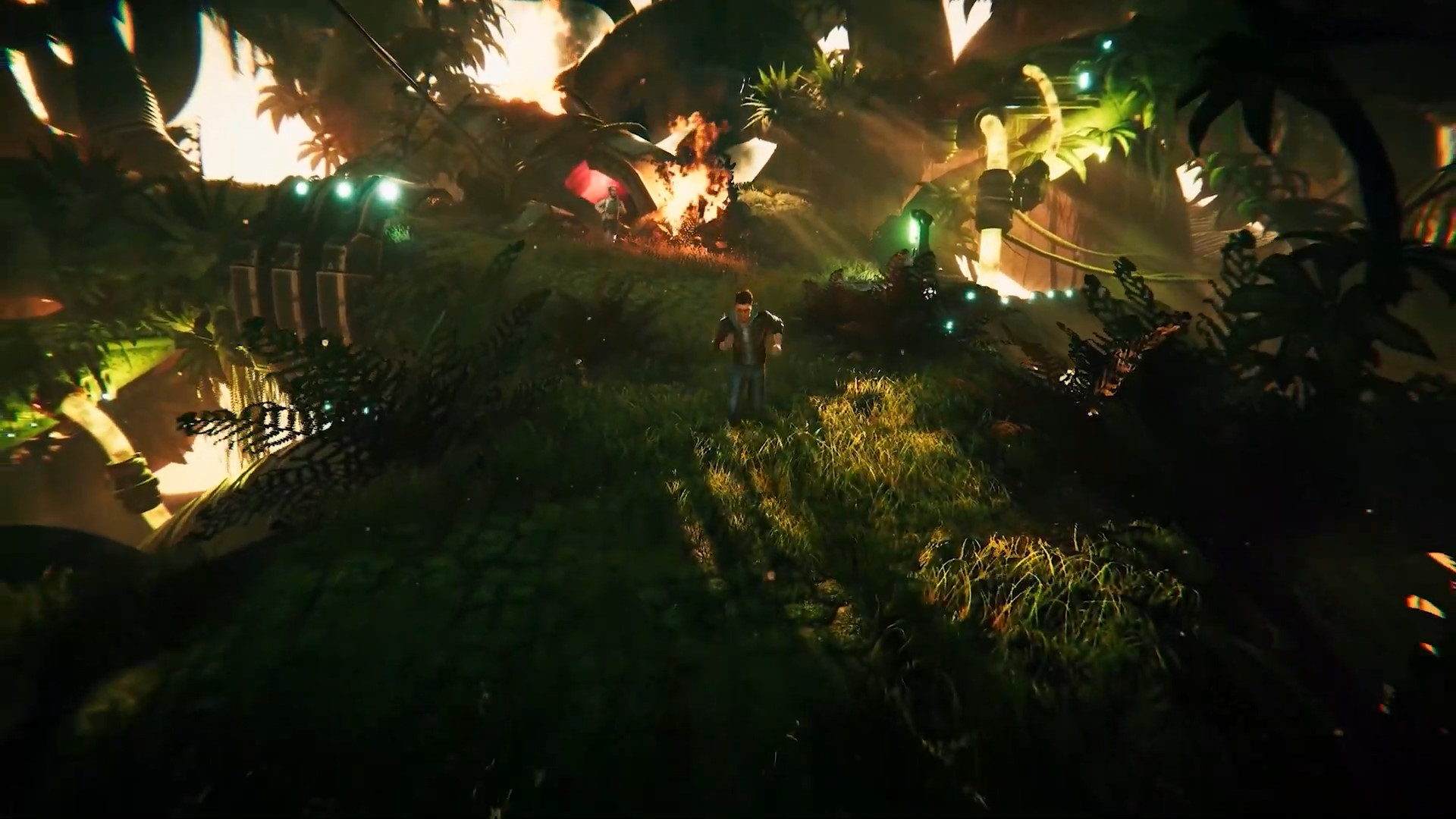 Flashback 2 will be available November 16th, 2023 in digital and December 5th, 2023 in retail on PlayStation 5, PlayStation 4, Xbox Series X|S, Xbox One, PC, and Nintendo Switch for the North American region.
About Flashback 2
In the 22nd century, the United Worlds extends throughout the Solar System, but this tranquillity is threatened by the Morph invasion led by the fearsome General Lazarus. In search of his lifelong friend Ian, Conrad B. Hart dives once again into a breathtaking adventure full of twists and turns and revelations with the help of his few allies, including A.I.S.H.A., his iconic AI-powered weapon.
#jungle #art #fight pic.twitter.com/KAHbN30M9s

— Flashback 2 (@FlashBack2_Game) July 3, 2023
Game Features:
Immerse yourself in a vibrant sci-fi/cyberpunk universe and explore various environments (New Tokyo, New Washington, the Jungle…)
Use A.I.S.H.A., a lethal adaptive weapon enhanced with combat AI.
A gripping, fluid, and intricate platform shooter.
A 3D environment for even deeper immersion.
Designed and developed by the creator of the original, Paul Cuisset.
Shapes, colors, light and shadow: the four elements of art direction pic.twitter.com/uU98xZ0mk6

— Flashback 2 (@FlashBack2_Game) June 19, 2023
In 1992, Flashback revolutionized action gaming and gained legendary status, ranking amongst the top 100 video games in history! Developed by the game's original creator Paul Cuisset, in collaboration with Microids Lyon/Paris studios, Flashback 2 will offer an experience faithful to the Flashback universe, bringing back together some members of the original Flashback team, such as Thierry Perreau in the game design and Raphaël Gesqua, the renowned composer of the Amiga version of Flashback.