A FINAL FANTASY XV – Special Program by Akio Ofuji, Global Brand Director of Final Fantasy XV making a special announcement with a pre-recorded video appropriately subtitled in English for their Global fans to join in and watch.
First came news of the previously announced future plans for Final Fantasy XV which includes the release of four new DLC in a second "Season Pass" was set to feature Episode Ardyn, Episode Aranea, Episode Lunafreya and Episode Noctis. With a surprising directional change and re-examining of these projects by the company, unfortunately, 3 out of 4 originally planned DLC was cancelled with only Episode Ardyn slated to release next year somewhere around March 2019.
Next came an update regarding FFXV: COMRADES. It will be a standalone title and will be playable with an additional 10 new Bosses, Costumes, and Weapons. FFXV: COMRADES will launch on December 13, 2018 and players who have previously owned the update will be able to enjoy this standalone title for FREE!!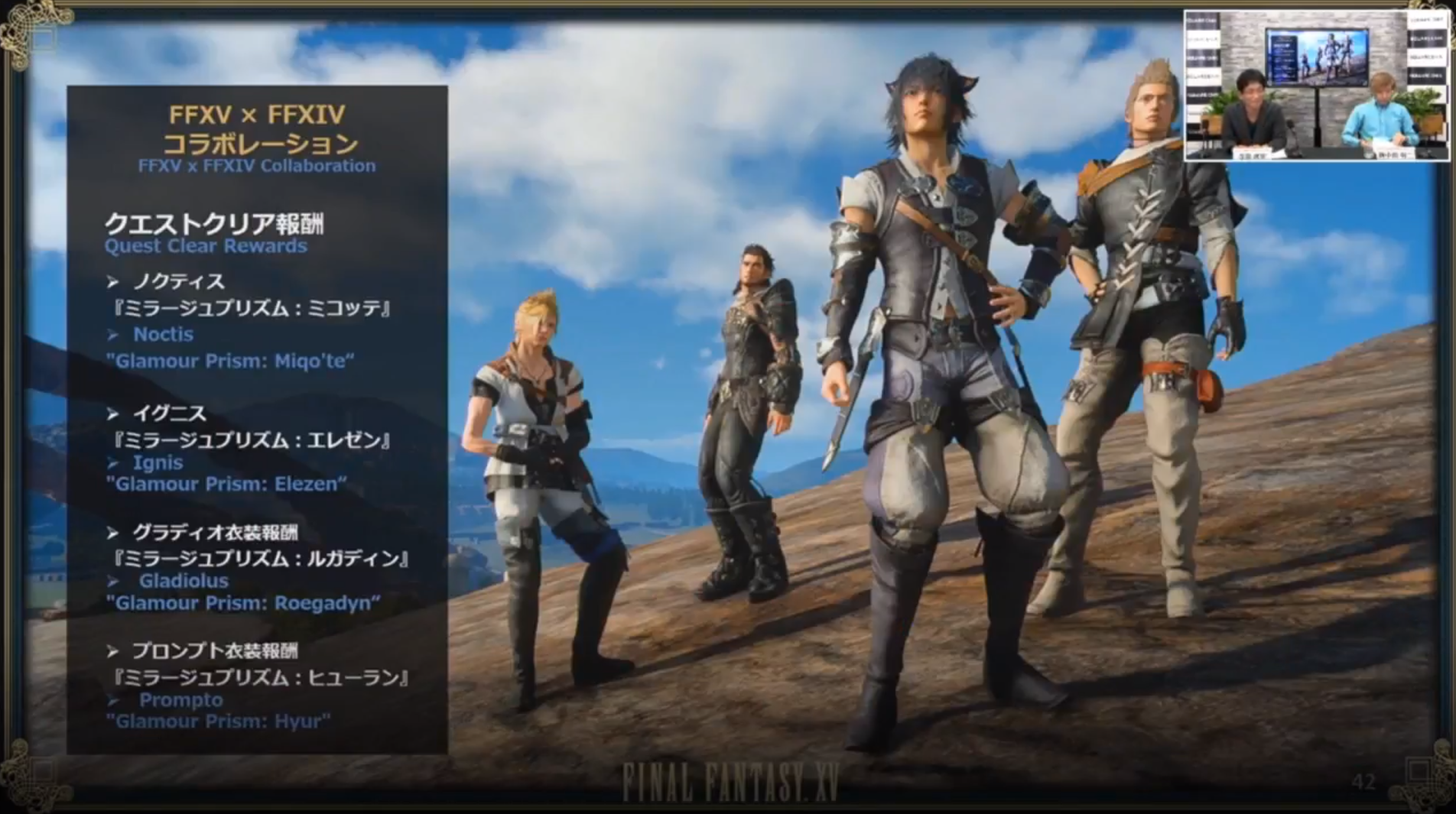 There will also be an FFXV x FFXIV Collaboration. Battle Against Garuda mission will be added into the game, focusing on aerial battles. Upon defeating Garuda, players will receive FFXIV Costumes as rewards for all characters.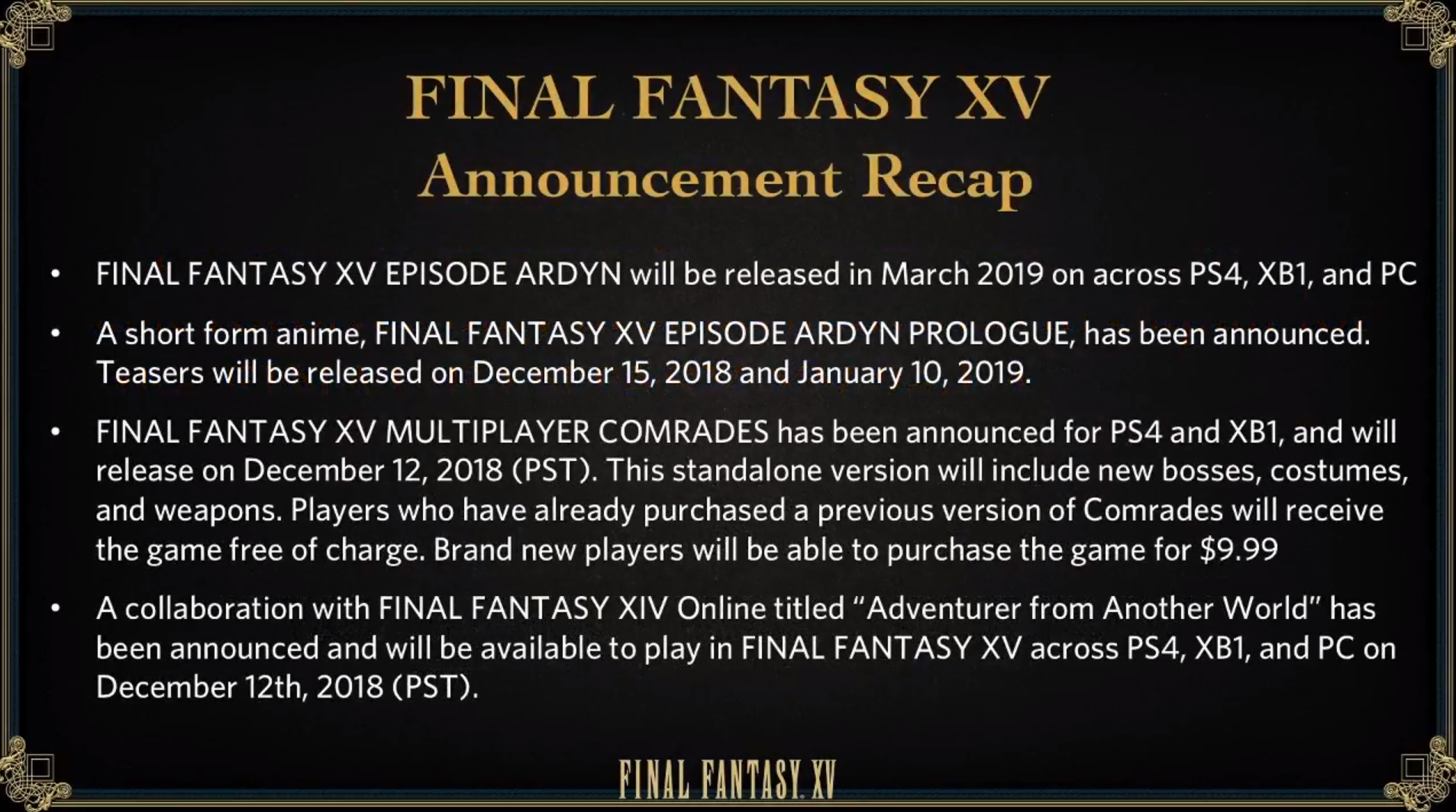 Lastly, a personal message from Hajime Tabata, director of Final Fantasy XV and producer of the Final Fantasy XV Universe, announcing his departure from Luminous Productions and Square Enix Group.
This is the English translation of the message from Tabata-san himself;
To Everyone Watching the Program, Hello this is Tabata.
It's almost going to be 2 whole years since the release of FFXV.
I honestly believe the reason we were able to get this far because of all you loyal fans.
I thank you from the bottom of my heart.

Today, I have a personal announcement to make to all of you.
I, Hajime Tabata will be resigning from Luminous Productions and the SQUARE ENIX Group as of October 31, 2018.

I was able to gain so much experience with my time at SQUARE ENIX.
Every title I was able to be a part of means a lots to me. However, FFXV stood out from
that group as it was a special project for me which i went all-in.

Therefore, I decided to take this opportunity to officially announce my departure from FFXV to all the fans
who have supported the title across the globe.

In regards to my next endeavors and near future, I have a project that I truly wish to solidify as my next challenge after FFXV.
For that reason, I have decided to leave my current position and start my own business in order to achieve my goal.

As production of Episode Ardyn continues and Luminous Production works on new projects, I felt
that it was time for me to hand over the torch to the next generation group of talented and
trustworthy colleagues and believe that they will create something amazing.

From this day on, I will cheer on and support SQUARE ENIX and Luminous Production together
with all you fans.
Thanks You Hajime Tabata and Good Luck on your new goal…. Gambateh.