At the Xbox Games Showcase Extended, Capcom presented an in-depth look at a brand-new player versus environment (PvE) game mode coming to Exoprimal called Savage Gauntlet. Alongside detailing this new co-op experience, the event debuted additional Exosuit variants joining the roster in a post-launch update. Exofighters eager to get a taste of the online team-based action game before it launches this July can join the wargames in Open Beta Test 2 later this week.
Savage Gauntlet is a new game mode where five-player teams take on PvE scenarios that rotate weekly. These limited-time missions are late-game content that offer a higher level of challenge. Exofighters are encouraged to take leveled-up Exosuits into these combat tests and equip Module power-ups. Savage Gauntlet presents squads across the world with the same objective and the Exoprimal community is invited to vie for the fastest completion time. The missions are replayable and groups are welcome to come back and try new strategies to achieve higher rankings and even earn rewards.
In addition to showcasing this competitive PvE mode, Exoprimal Director Takuro Hiraoka introduced new Exosuit variants. These designs feature distinct combat styles that contrast with their default models, introducing new ways to play. For example, while Deadeye typically comes equipped with an assault rifle, its Alpha variant wields a weapon with burst fire and shotgun capabilities.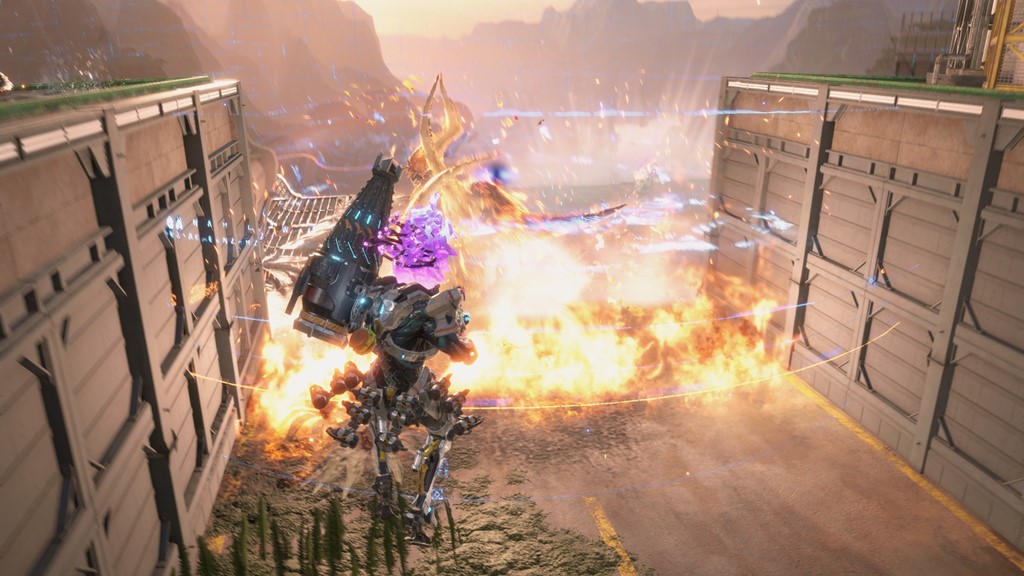 The full list of Alpha variant Exosuits includes:
Deadeye Alpha: Burst Fire
Zephyr Alpha: Energy Chakram
Barrage Alpha: Rocket Hop
Vigilant Alpha: Marksman
Roadblock Alpha: Fortress Shield
Krieger Alpha: Charge Shotgun
Murasame Alpha: Frost Glaive
Witchdoctor Alpha: Duality Beam
Skywave Alpha: Thunderclap
Nimbus Alpha: Double Barrel
The Alpha variant Exosuits are coming to Exoprimal in a post-launch title update. New content will be added to the game with each season, so stay tuned to see what else is on the way in the future.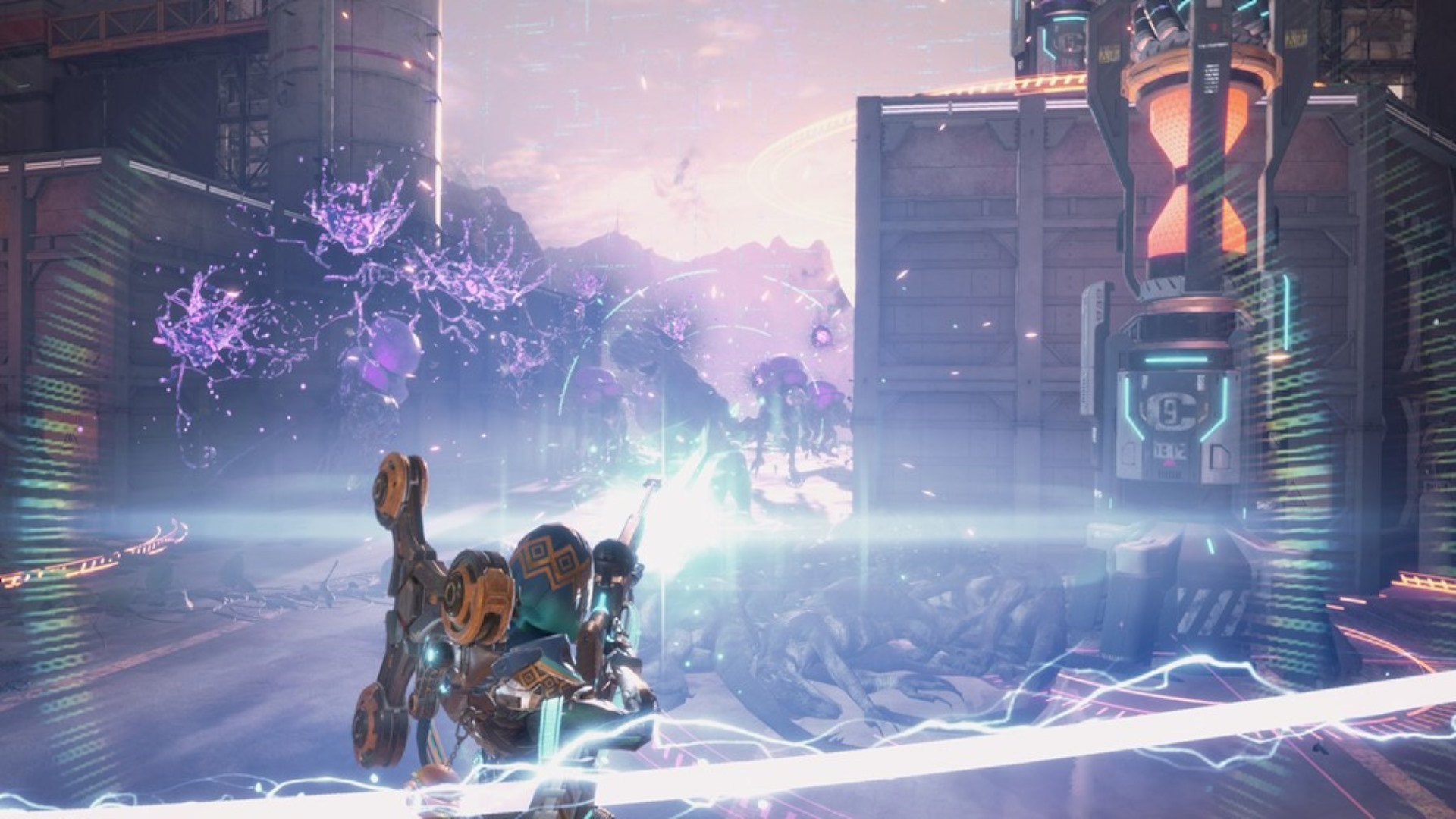 Exoprimal releases worldwide on July 14th, 2023 for Xbox Series X|S, Xbox One, Windows, PlayStation 5, PlayStation 4, PC via Steam, and it arrives day one with Xbox Game Pass for console, PC, and cloud.
Prior to launch, players can join the wargames early in Open Beta Test 2, which takes place on all supported platforms Thursday, June 15th at 5:00pm PDT – Sunday, June 18 at 4:59pm PDT. This beta includes new features, including 10-player co-op missions and story content providing a deeper look at the main game mode, Dino Survival. Open Beta Test 2 participants are also eligible to receive the "Flash" skin for Zephyr as a special bonus item that can be used in the full game.
Pre-orders for Exoprimal are available now and include three Exosuit skins as a bonus. Beyond the Standard Edition (MSRP $59.99), the "Deluxe Edition" (MSRP $69.99) bundles in the "Head Start Kit," which consists of three more Exosuit skins, plus early unlock tickets for Nimbus, Vigilant, and Murasame. These Exosuits can be unlocked via gameplay as well. As a limited-time bonus, the Deluxe Edition also includes "Survival Pass Season 1: Premium Tier," which features additional cosmetic rewards.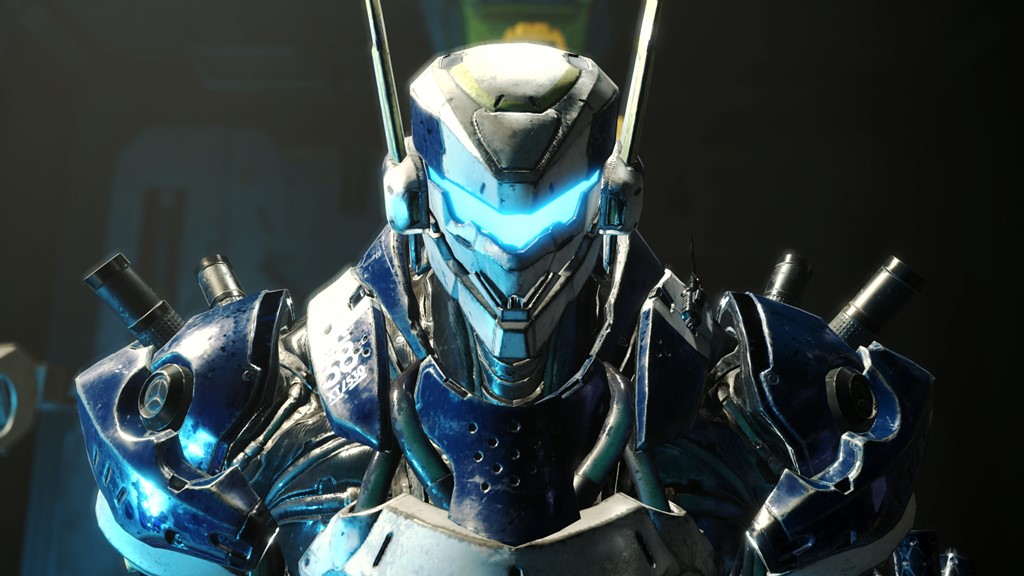 About Exoprimal
Exoprimal is an online, team-based action game pitting humanity's futuristic Exosuit technology against history's most ferocious beasts – dinosaurs. Set in 2040, players are pulled into wargames orchestrated by the advanced A.I. Leviathan. In the main game mode Dino Survival, teams of five Exofighters race to complete objectives while fending off hordes of dinosaurs to survive. Each match is different from the last, and players can swap between Exosuits at any time and change their tactics as new challenges arise. Along the way, players will unlock story sequences and earn rewards to customize their Exosuits.