Developer Wanin International announces the release of Dusk Diver 2 for PlayStation 5, PlayStation 4, and Nintendo Switch on August 30th. The Launch Edition will be available at all major retailers.
Source: Idea Factory International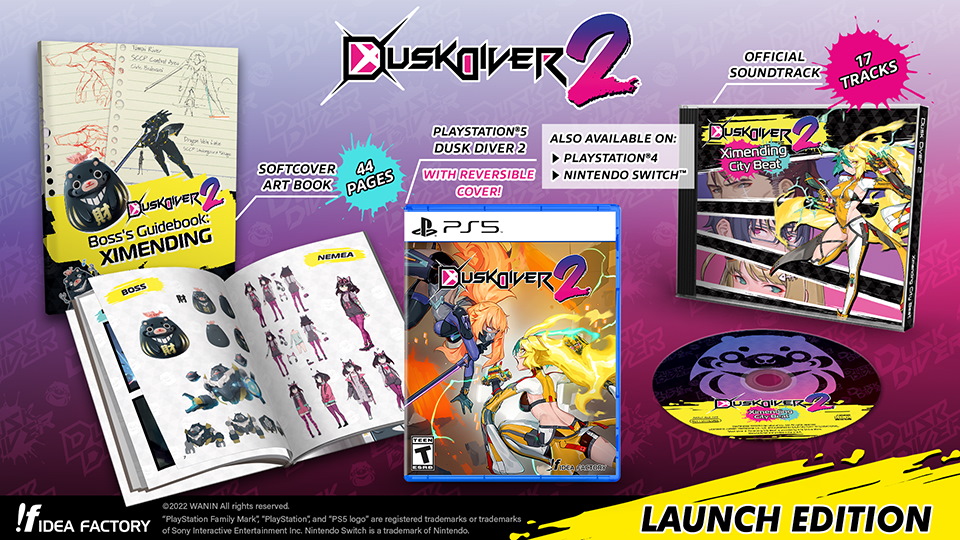 Details as shared on Youtube:
Taking place one year after the events of Dusk Diver, Yumo and her friends take up arms once again to protect the Human Realm from dimensional evils in this sequel packed with even more gameplay! New forces emerge from far away places, converging in the bustling city of Ximending and its dark underworld, Youshanding. But who can Yumo and the Guardians of Kunlun trust? What consequences of their past will they face?
Features
• Seamlessly switch control of four characters, each with their own movesets and strengths. Combine different support skills with your own to keep the enemies on their toes and your combo count high!
• Explore the real city of Ximending, grabbing meals and takeout for stat boosts before battle. Just watch out for the Possessed and dimensional fissures…
• Tailor your equipment, skills, and Orb combinations to suit your play style!