SQUARE ENIX today announced that the new RPG treasure hunting adventure DRAGON QUEST TREASURES will launch worldwide for Nintendo Switch on December 9, 2022. A completely new spinoff from the DRAGON QUEST series, DRAGON QUEST TREASURES explores the childhood escapades of the siblings Erik and Mia, who first appeared in DRAGON QUEST XI: Echoes of an Elusive Age.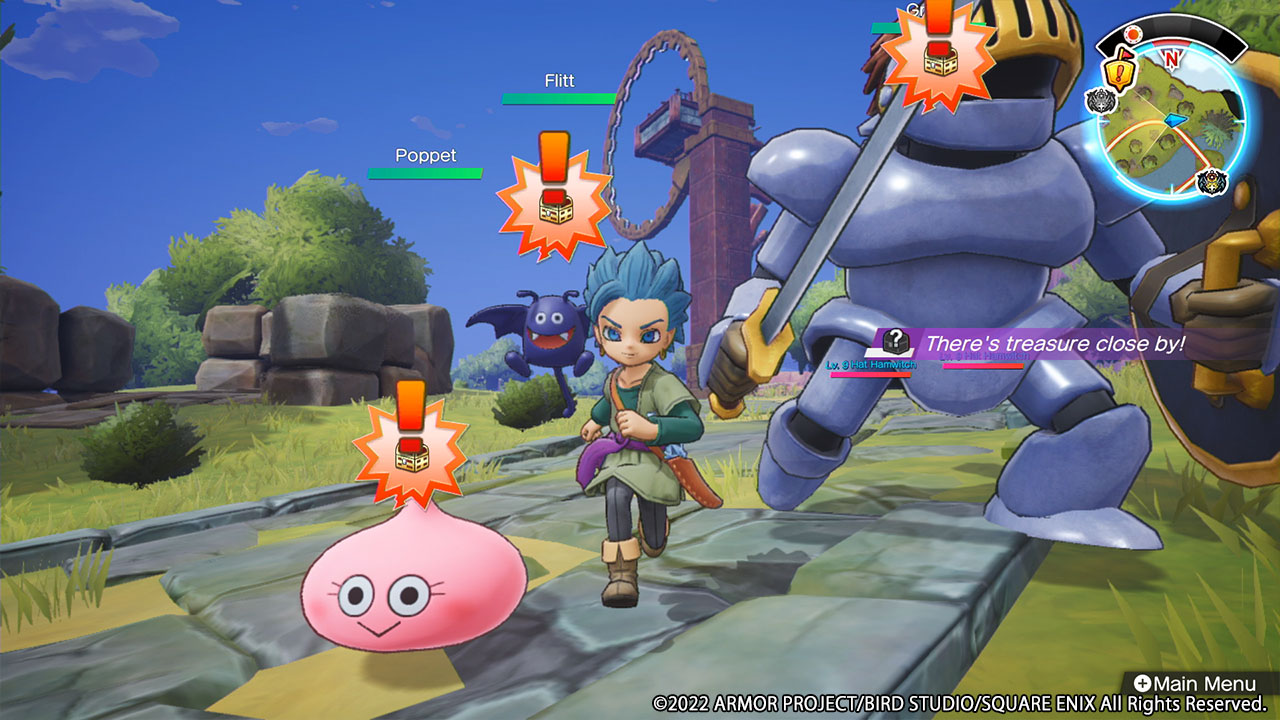 About DRAGON QUEST TREASURES
Players will take control of Erik and Mia as they explore a treasure hunter's paradise where boundless adventure awaits. Loot can be hidden in the most fiendishly inaccessible locations, so players must recruit a variety of well-meaning monsters and make use of their unique treasure-hunting abilities. These charming creatures will help players race over open fields, scale cliffs with a single bound, and glide over gaping chasms. They will even provide assistance in battles against rival treasure hunters! Collecting treasure will increase the player's vault value, allowing them to expand their home base and further build up their brigade of friendly monsters. DRAGON QUEST TREASURES will be available for Nintendo Switch on December 9.
About DRAGON QUEST
DRAGON QUEST is a legendary series of role-playing games created by Yuji Horii and beloved by millions both in Japan and around the world. The first DRAGON QUEST was released in 1986, and the game made its US debut in 1989 as DRAGON WARRIOR. The critically acclaimed series has shipped more than 84 million units worldwide, spanning 11 main series titles, many spin-off games, as well as films, anime, novels, manga, merchandise and more. Celebrating its 36th anniversary this year, the wildly popular DRAGON QUEST franchise holds various Guinness World Records including "Longest-Running Japanese RPG Series."
The visionaries behind the series, Creator and Game Designer Yuji Horii, Character Designer Akira Toriyama (creator of Dragon Ball) and composer Koichi Sugiyama, have long enchanted newcomers and longtime fans alike, with each new entry in the franchise comprising charming visuals, enthralling storylines, and captivating music. The latest installment, DRAGON QUEST XI S: Echoes of An Elusive Age, was released to much critical acclaim, winning the Metacritic Must-Play game award and becoming Metacritic's "#2 Best Switch Game of 2019" and "#3 Best PS4 Game of 2020." It has shipped over 6.5 million units globally to date.
Check out the Square Enix Youtube and Facebook channels at the links below for more info on the game and other titles;
SQUARE ENIX Asia YouTube: https://www.youtube.com/c/SquareEnixAsia
SQUARE ENIX Asia Facebook: https://www.facebook.com/SquareEnixAsia/