SQUARE ENIX is pleased to announce that a demo version for LIVE A LIVE is now available. In this demo version, the beginning of three out of seven scenarios, "Twilight of Edo Japan", "Imperial China" and "The Distant Future" can be played. The saved data from this demo playthrough can be carried over to the full game.
This game allows parallel play between each scenarios. If one story is paused to play another, the progress of each scenarios can be saved.
Upon transferring the saved data to the full game, whether to carry over the progress in each scenarios or to start over again can be chosen.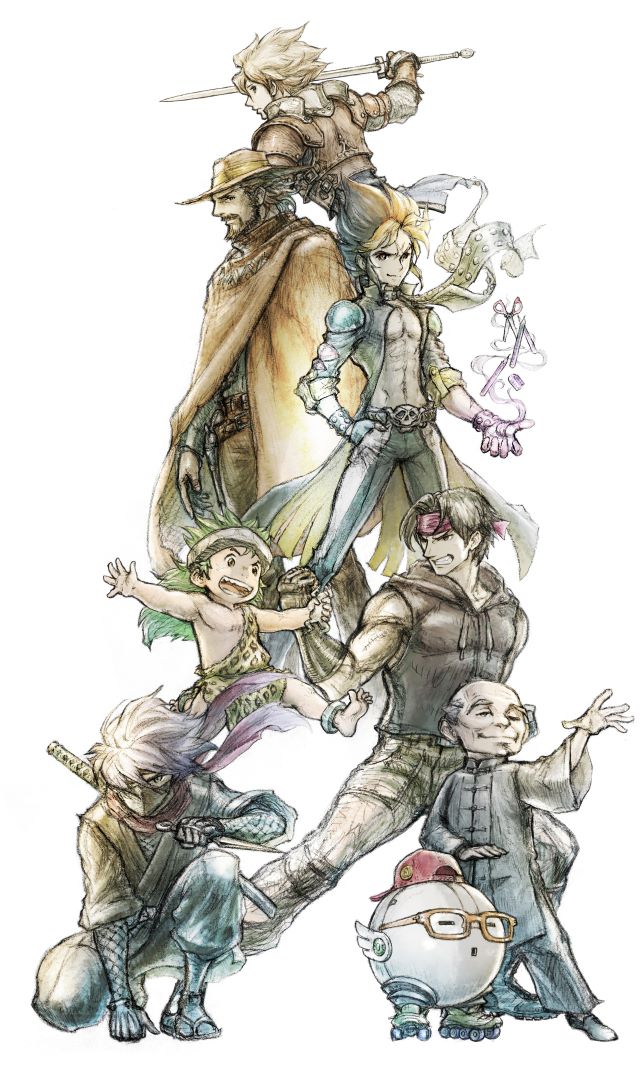 What is LIVE A LIVE?
The Legendary RPG is Reborn
Originally released for the SNES, LIVE A LIVE is reborn in HD-2D—a fusion of pixel graphics and 3D CG—and comes to the Nintendo Switch!
Seven stories featuring seven time periods, protagonists, and gameplay variations—in what order you progress and how you proceed is up to you.
LIVE A LIVE features character designs by acclaimed manga artists Gosho Aoyama, Osamu Ishiwata, Yoshinori Kobayashi, Kazuhiko Shimamoto, Yumi Tamura, Yoshihide Fujiwara, and Ryouji Minagawa. In addition, it includes new art by Octopath Traveler's Naoki Ikushima, and majestic musical rearrangements carried out under the supervision of the original composer, Yoko Shimomura. Moreover, the original director, Takashi Tokita, has returned as producer to oversee development in its entirety.
With impactful moments preserved and gameplay refined for a modern audience, this re-imagination promises an unforgettable experience not only for fans of the original, but first-time players as well.
HD-2D
The latest installment in the HD-2D series—the next evolution of pixel art games—following Octopath Traveler and Triangle Strategy. This fusion of pixel graphics and 3D CG utilizes dazzling visual effects to draw players into strikingly different worlds.
Tales Of Heroes Across Time
Seven time periods, seven protagonists, and seven gameplay variations—seven stories to experience in the order of your choosing. Each has unique elements and engaging battles, as well as moving narratives and tantalizing mysteries. Upon completing these seven stories, an eighth, the Middle Ages, will be unlocked. What awaits our protagonists once all eight tales have been told…?
Check out the Square Enix Youtube and Facebook channels at the links below for more info on the game and other titles;
SQUARE ENIX Asia YouTube: https://www.youtube.com/c/SquareEnixAsia
SQUARE ENIX Asia Facebook: https://www.facebook.com/SquareEnixAsia/