BANDAI NAMCO Entertainment Asia is pleased to announce additional game information for Disney Magical World 2: Enchanted Edition.
Outfit and Furniture Combinations
Daisy's boutique on Castle Street and Chip 'n' Dale's workshop now brings you clothes and furniture. Enjoy these new outfits and furniture in your Disney dream world!
Enjoy over 3,000 Disney items!
Enjoy various outfit and furniture combinations with more than 3,000 types of Disney-designed costumes, furniture, and dishes! Make your own combinations by collecting these items!
365 days at the Magic Castle
In the Magic Castle, time flows as it is in the real world. Enjoy a variety of seasonal events with your Disney friends!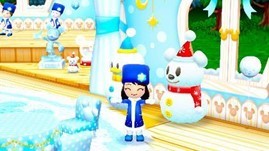 Winter: December to end-February
Winter has arrived at the Magic Castle!
Go out in cute winter clothes!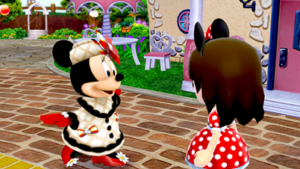 Valentine's Day: February 1 to February 14
Bask in the season of love with your loved ones. You might even meet Minnie in a cute costume!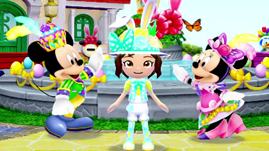 Easter: April 1 to June 23
In spring, Disney's Magical World welcomes Easter!
Enjoy springtime by matching Easter clothes and furniture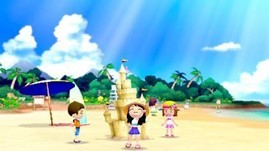 Summer: June to end-August
Enjoy summer with Mickey and friends in their swimsuits!
For a limited time, you can buy items that are perfect for summer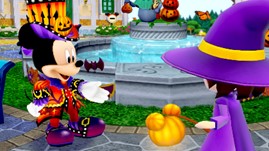 Halloween: September 9 to October 31
Happy Halloween!
Have fun with Mickey and friends in Halloween costumes!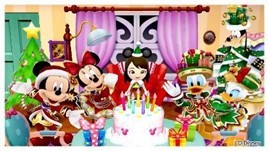 Christmas: November 9 to December 25
Christmas has arrived at the Magic Castle!
Catch Mickey and friends in their Christmas costumes, and view the huge Christmas tree!
Birthday
Mickey and friends will celebrate your birthday with you!
What is 'Disney Magical World 2: Enchanted Edition'?
In the Nintendo Switch Disney Magical World 2: Enchanted Edition, you become a resident of the magical world where Mickey Mouse and Friends live! Go out with your Disney friends and take part in various events such as shopping, making clothes, building furniture, fishing, birthday parties, dance parties and many more. Enjoy life in your own dream world!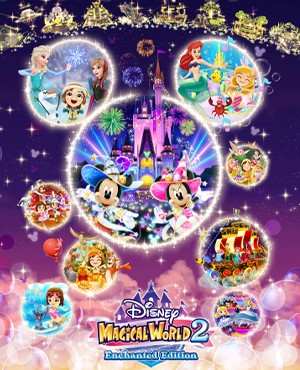 Meet more than 100 characters and through 6 Disney inspired worlds such as "Frozen", "Little Mermaid", "Alice in Wonderland", and more! Go on adventures with your favourite Disney friends, collect materials to make costumes and furniture, manage cafes visited by various Disney characters, and enjoy glittering light shows in the dream world at night!
Disney Magical World 2: Enchanted Edition is now available on the Nintendo Switch.