Blizzard Entertainment has announced the arrival of the third major update, Age of Falling Towers, for its mobile action RPG Diablo Immortal. This update will introduce the new Accursed Towers Clan-based game mode, the Dread Reaver dungeon, The Astral Bloom Elite Quest, and a few more updates to existing features.
Accursed Tower Clan-Based Game Mode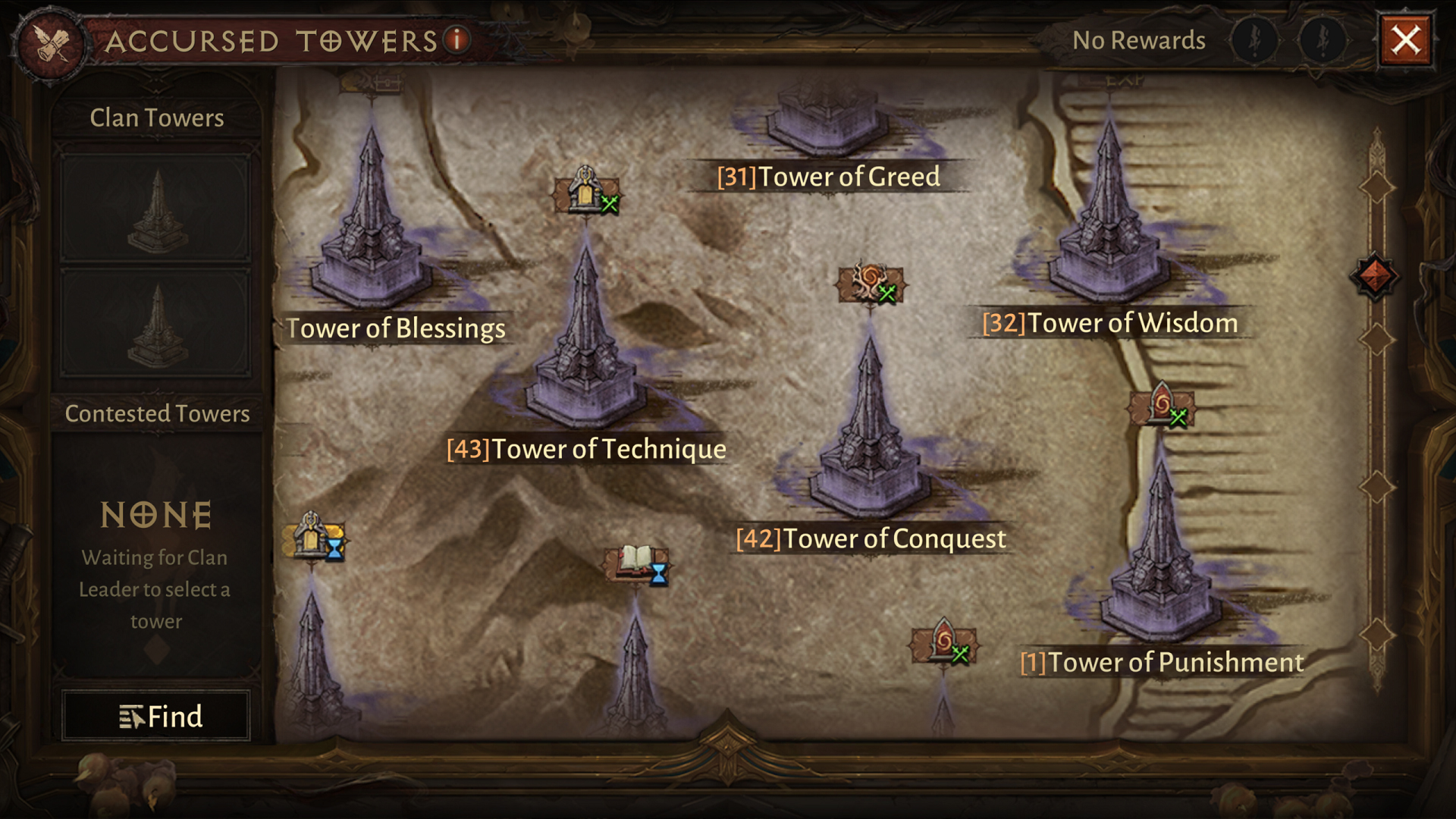 Accursed Towers is a new game mode that features both PvE and PvP gameplay. Clans will compete to claim ownership of towers, thereby providing powerful bonuses to all Clan members and the opportunity to acquire new Cursed Items. Players must be in a Clan to participate in Accursed Towers.
Cursed Items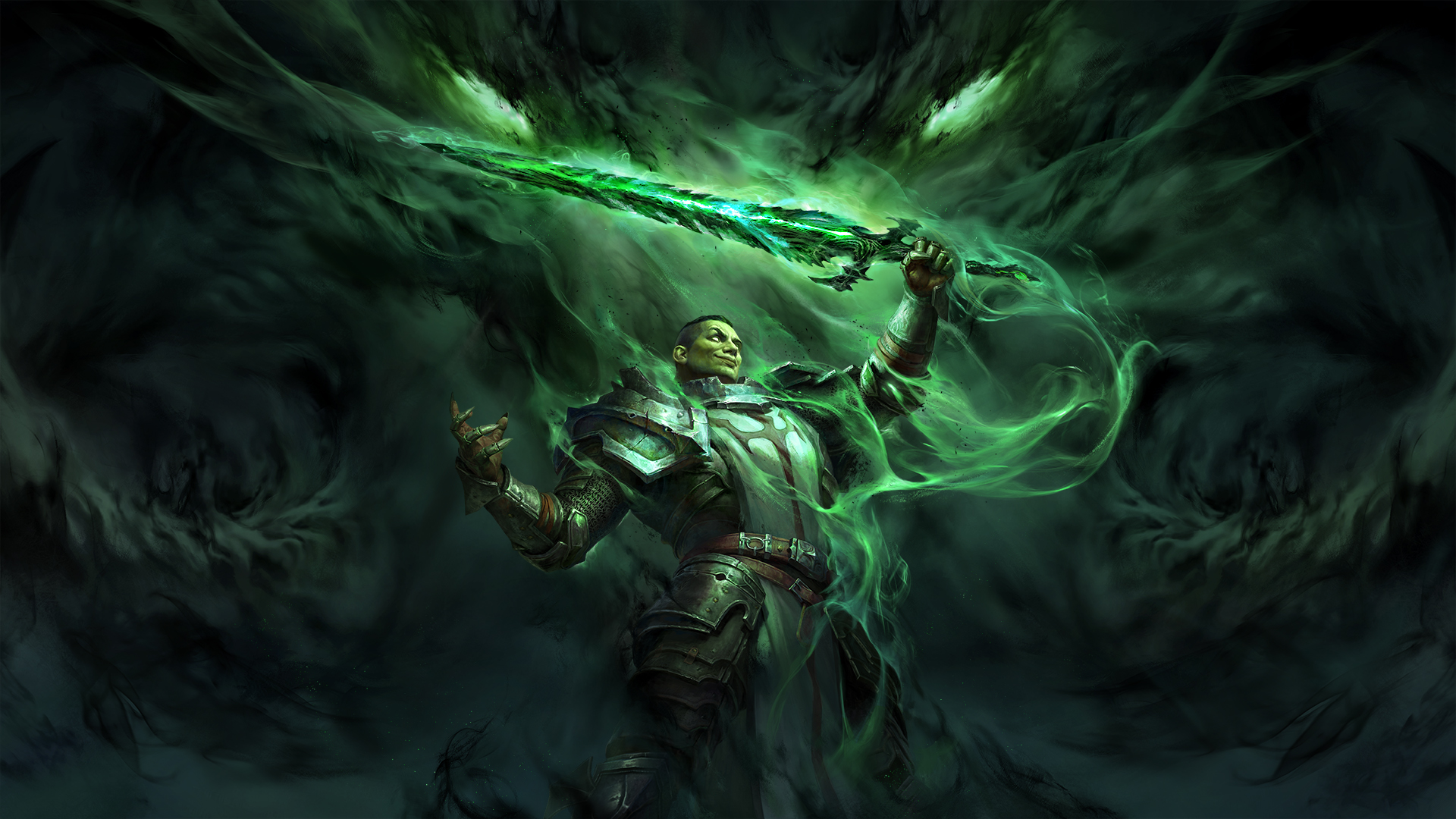 Cursed Items are a new type of Legendary Item that has a Cursed Property. They are obtainable from completing PvP matches and can also be dropped by enemies while collecting Cursed Shards from a PvE match. All Legendary Items that drop anywhere in Sanctuary will also have a chance of being a Cursed Item.
New Dread Reaver Dungeon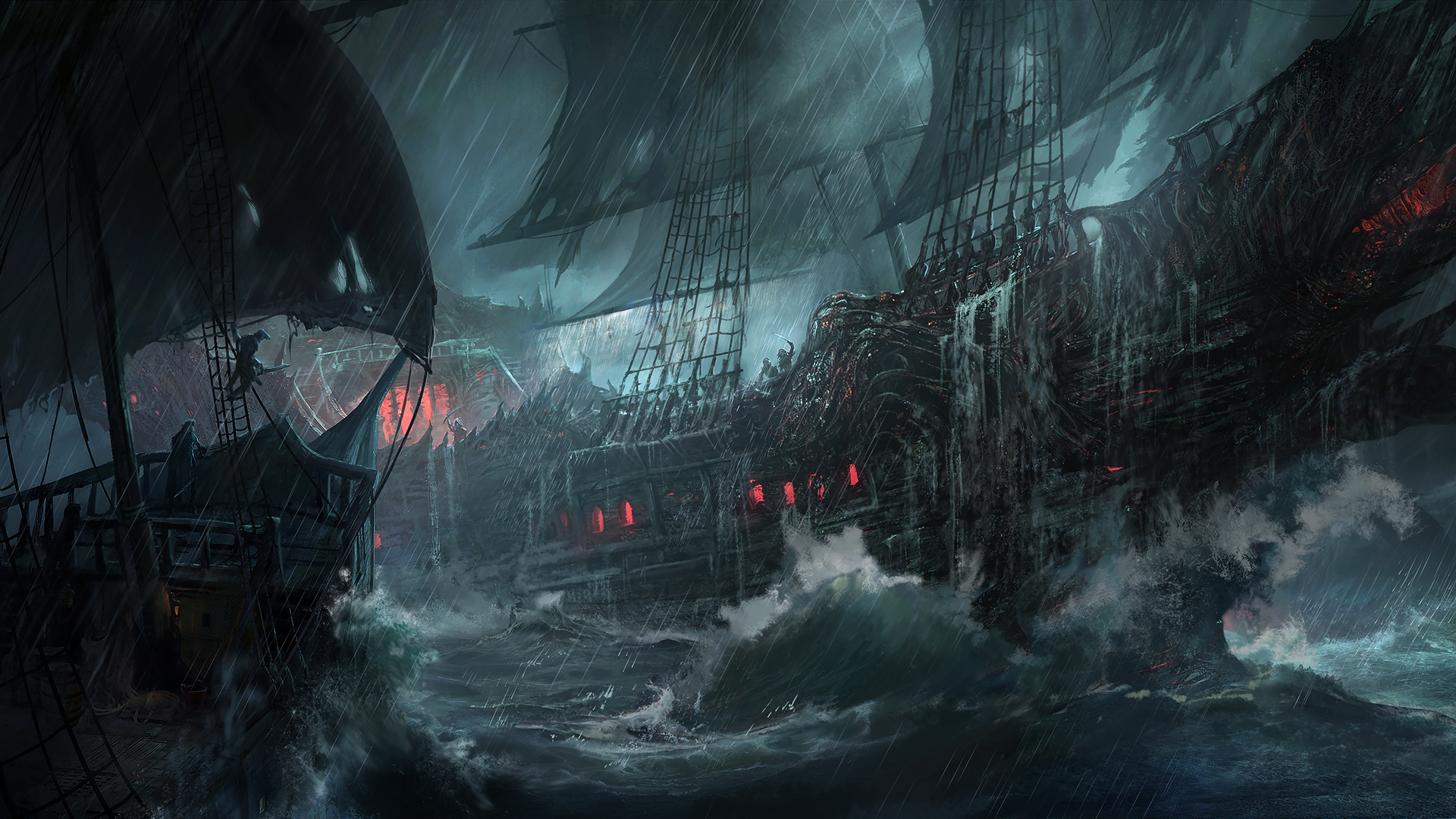 Dread Reaver is a brand-new dungeon experience unlocked after reaching Hell V difficulty and completing the quest Trail of Terror. Climb aboard and continue the Main Quest of Diablo Immortal, track the elusive Cult of Terror, and try to reclaim a stolen Worldstone shard before they can deliver it to one of their leaders, the Bride of Hell.
New Elite Quest: Astral Bloom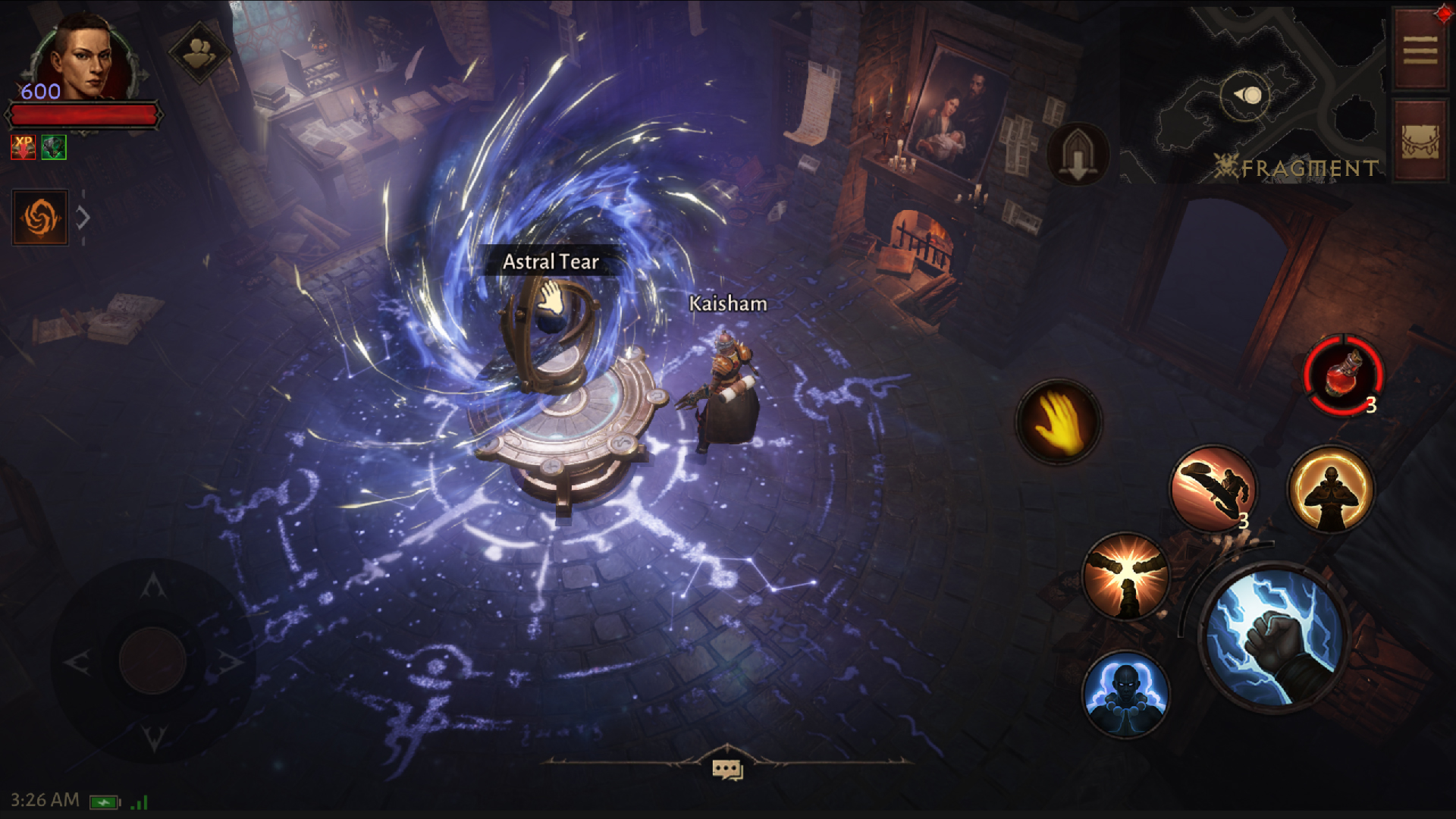 In this new Elite Quest (available at Taite, the Adventure Seeker in Westmarch), you'll aid a mysterious mage seeking to undo the wreckage of his past and fight against a foe that will make reality tremble. Travel to a town under siege, defend a mystic observatory belonging to one of the Mage Clans and explore the deadly horizons of the Astral Realm. The Astral Bloom awaits you, adventurer.
Players must have already completed the Main Quest of Stormpoint and have an Adventure Journal in their possession to begin the Astral Bloom Elite Quest.
3 New Legendary Gems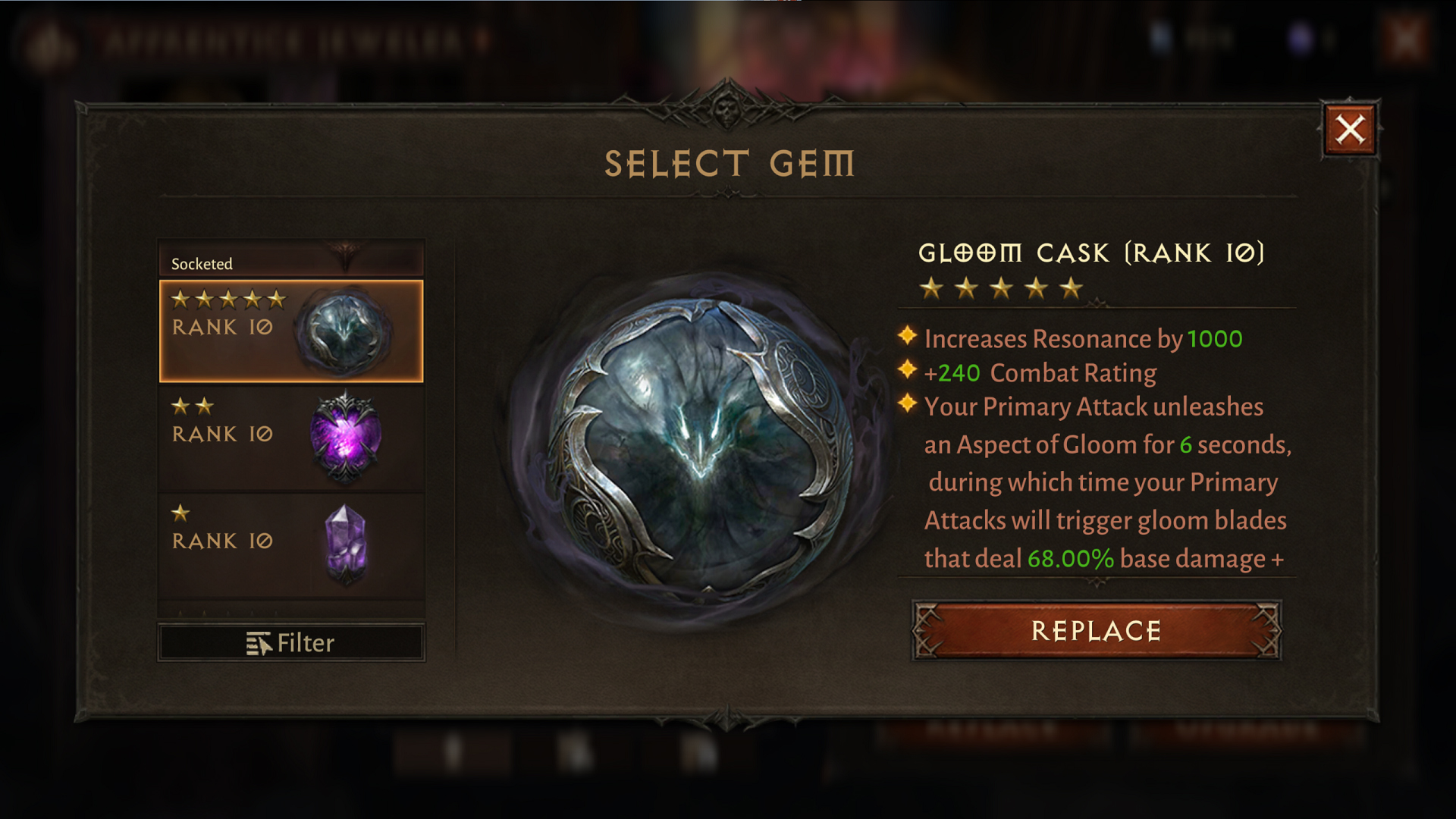 Three new Legendary Gems have been added to help take your character's build to new heights.
The below values for each gem reflect their Rank-10 values:
Lo's Focused Gaze (One-Star Gem): Increases damage done by your Charge skills by 20%. Charging speed is increased by 32%.
Pain Clasp (Two-Star Gem): Increases damage dealt by 24% to enemies suffering from a continuous damage effect. When an enemy suffering from continuous damage is within 10 yards, your Movement Speed is increased by 6%.
Gloom Cask (Five-Star Gem): Your Primary Attack unleashes an Aspect of Gloom for 6 seconds, during which time your Primary Attack will trigger gloom blades that deal 68% base damage + 275. Enemies hit by the gloom blades take 24% increased damage from your Primary Attacks for 3 seconds. Cannot occur more often than once every 20 seconds.
New Banquet of Eyes Gear Set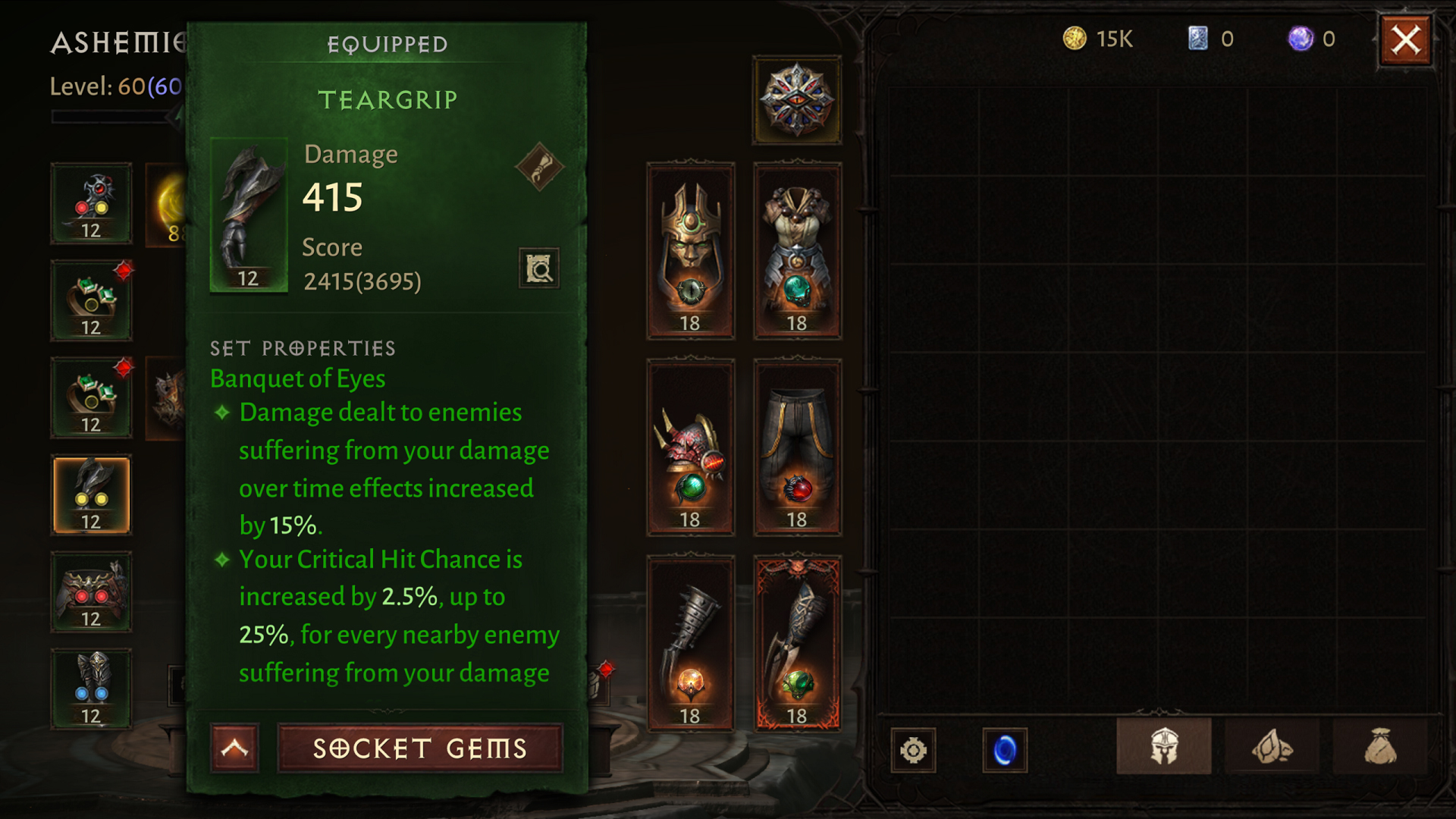 Six dungeons will now drop all-new gear from the Banquet of Eyes Set. Centred around powering up damage-over-time effects and rewarding you with buffs, players must be in Hell V difficulty and above to receive item drops from this set.
Banquet of Eyes (2-Piece Bonus): Damage dealt to enemies suffering from your damage over time effects increased by 15%.
Banquet of Eyes (4-Piece Bonus): Your Critical Hit Chance is increased by 2.5%, up to 25%, for every damage over time effect you inflict upon nearby enemies.
Banquet of Eyes (6-Piece Bonus): When you apply a damage over time effect to an enemy, you enter Poison Rage for 12 seconds during which your damage will corrode enemies, dealing damage over 3 seconds. Cannot enter Poison Rage more often than once every 40 seconds.
Ashes of Antiquity Limited-Time Event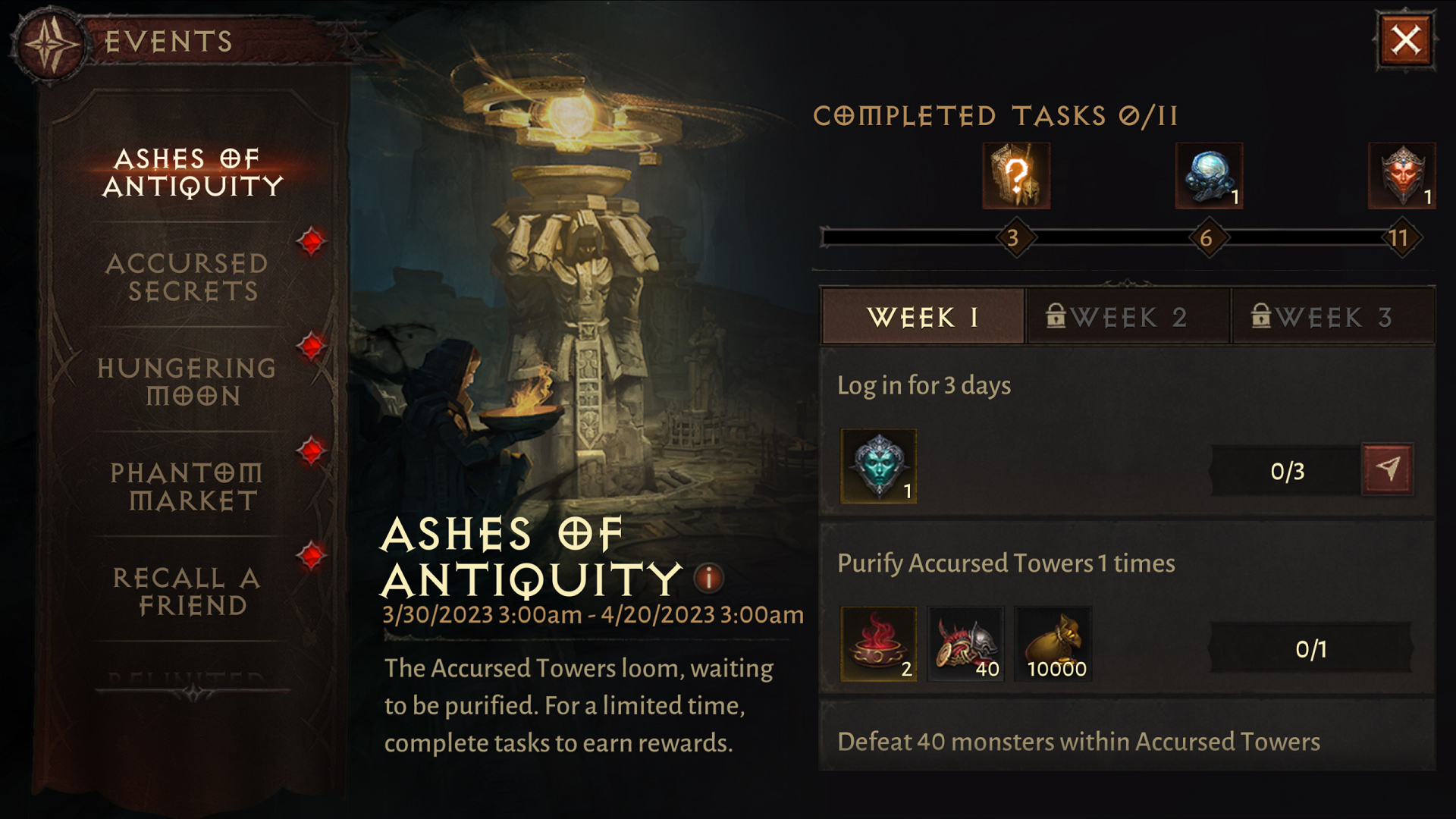 From 30th March 3 a.m.– 20th April 2:59 a.m. server time, players Level 30 and above will quell the burgeoning darkness by completing weekly Ashes of Antiquity tasks that will help you earn milestone awards.
Complete 3 tasks: 1 random Legendary Item
Complete 6 tasks: 1 Telluric Pearl
Complete 11 tasks: 1 Legendary Crest
Recall a Friend Limited-Time Event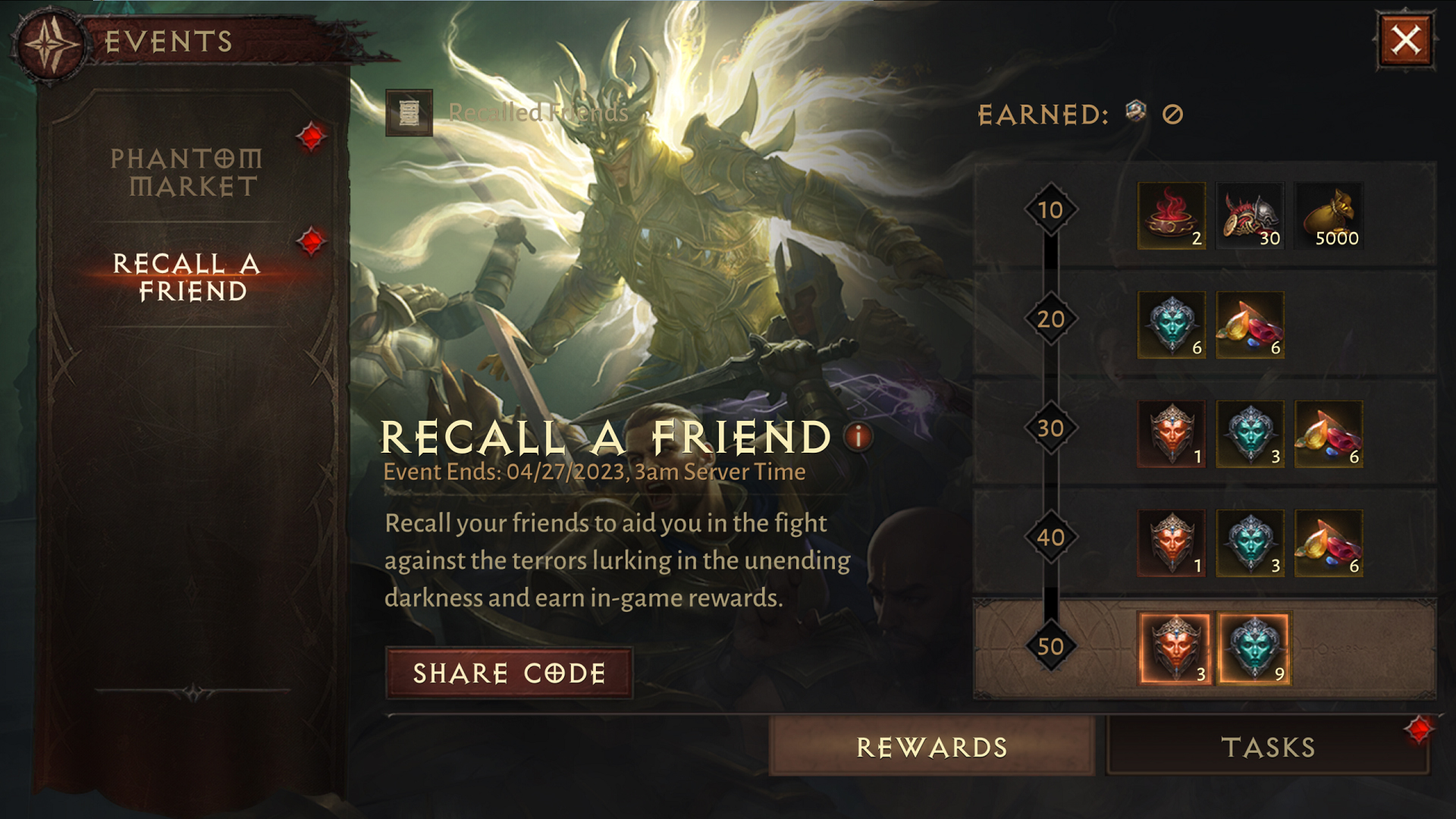 Players who are level 30 and above can recall a friend (must be level 20 and above) who has stopped playing for 14 or more days. Players can earn points that will earn them rewards by doing this.
More details about the update can be found in the Diablo Immortal Blog.
Diablo Immortal is available for iOS and Android mobile devices and PC.