Bungie has announced that the next chapter in Destiny universe has begun with the launch of the Destiny 2: Beyond Light expansion. This the first of a trilogy of expansions that marks a new age of Destiny 2 and reaffirms Bungie's commitment to Destiny 2 for years to come. In addition to the launch of the new expansion, a new Season of content also arrives with the debut of Season of the Hunt which kicks off its story campaign on 18 November.
Both Season of the Hunt and the Beyond Light expansion will continue the thrilling narrative featuring Guardians in their ongoing battle to save humanity. In Beyond Light, players will explore the mysteries of Europa as they battle Eramis, the Fallen Kell of Darkness, who is determined to control the new power of Stasis to further her nefarious aims. Meanwhile, in Season of the Hunt, Guardians will engage in exciting Wrathborn Hunt events as they battle the Hive God of War, Xivu Arath.
The launch of a new Destiny 2 expansion also means a new raid, one of Destiny's pinnacle aspirational activities that requires six skilled Guardians working collaboratively in sync to accomplish an achievement greater than any one person could do on their own. The Deep Stone Crypt raid will launch for all Beyond Light owners on November 22, kicking off a fan-favourite, worldwide competition to be the first fireteam to complete the epic raid, which is set on the icy frontier of Europa. Glory, title belts, and history-making await the World First six-player fireteam after Bungie's confirmation of the official results. Look for the official announcement of the "World First" team in the days following the launch of the Deep Stone Crypt raid.
NEXT GENERATION
The launch of next-generation consoles is this week, and Destiny 2 will be coming to both PlayStation 5 and Xbox Series X|S next-generation consoles. Purchases of Destiny 2: Beyond Light on Xbox One (Beyond Light, along with previous expansions Shadowkeep and Forsaken are also available as part of Xbox Game Pass) will transfer to Xbox Series X|S for free via Smart Delivery. Purchases on PlayStation 4 will upgrade to PlayStation 5 for free.
Destiny 2 players will enjoy immediate benefits on next-generation consoles, including faster loading times and cross-generation play. The next generation optimized version of Destiny 2 will launch on 9 December and will include features like 4K resolution (Xbox Series X and PlayStation 5), 60 fps, a field of view slider, and more (Xbox Series X|S and PlayStation 5).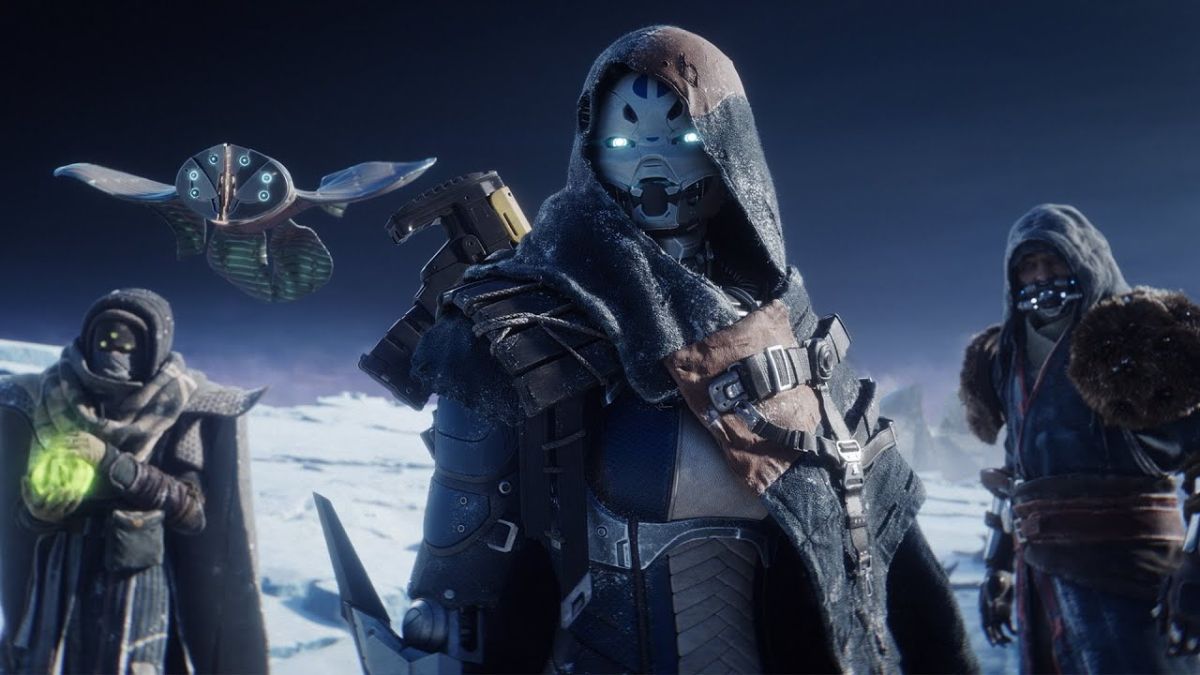 DESTINY 2: BEYOND LIGHT
A new power is born out of the ancient Pyramid ship above Europa, and a dark empire has risen beneath. In the Destiny 2: Beyond Light expansion, Guardians will explore a changed universe, with a new destination, new adventures, and even new powers to explore.
Wield the Darkness: Stasis has come to Beyond Light. Rooted in Darkness, Stasis is the first new elemental power in Destiny since the original game. By wielding Stasis, players will be able to control the flow of battle using powerful abilities like freezing and shattering combatants.
The Rise of Eramis: The splintered houses of the Fallen have rallied and built their new empire on Europa, united under the banner of the Fallen Kell of Darkness, Eramis. Determined to restore glory to her people, Eramis has discovered Stasis as the means to achieve her aims.
Deep Stone Crypt Raid: Guardians will test their skill and teamwork in this brand new six-person raid, where glorious rewards await. The Deep Stone Crypt raid opens for Beyond Light owners on 22 November and Destiny fans will be eagerly anticipating the celebration of the first fireteam to complete the event.
New Onboarding Experience: Explore the re-imagined Cosmodrome in the new player experience, which has been designed to introduce brand new players to the exciting world of Destiny 2.
Players can order Destiny 2: Beyond Light now to get instant access to a special Exotic Ghost Shell, Legendary emblem, and bonus items! Digital Deluxe owners also receive instant access to the new Exotic Freeze Tag emote. Destiny 2: Beyond Light is available now for Xbox, PlayStation, Steam, and Stadia.
Destiny 2 Beyond Light Digital Deluxe Edition
The Destiny 2: Beyond Light Digital Deluxe Edition is available on all platforms:
Destiny 2: Beyond Light Expansion + Full Year of Seasonal Content (4 Seasons Total)
With pre-order: Exotic Rimed Ghost Shell and Legendary Emblem
Freeze Tag Exotic Emote
No Time to Explain Exotic Pulse Rifle with Exotic Catalyst and Ornament
Any Other Sky Exotic Sparrow