Coming together with the launch of Death Stranding on November 8, there will be a new Limited Edition PS4 Pro Bundle (MYR 1,799). The bundle includes a custom PlayStation 4 Pro with 1TB HDD, DualShock 4 wireless controller and Death Stranding Standard Edition game.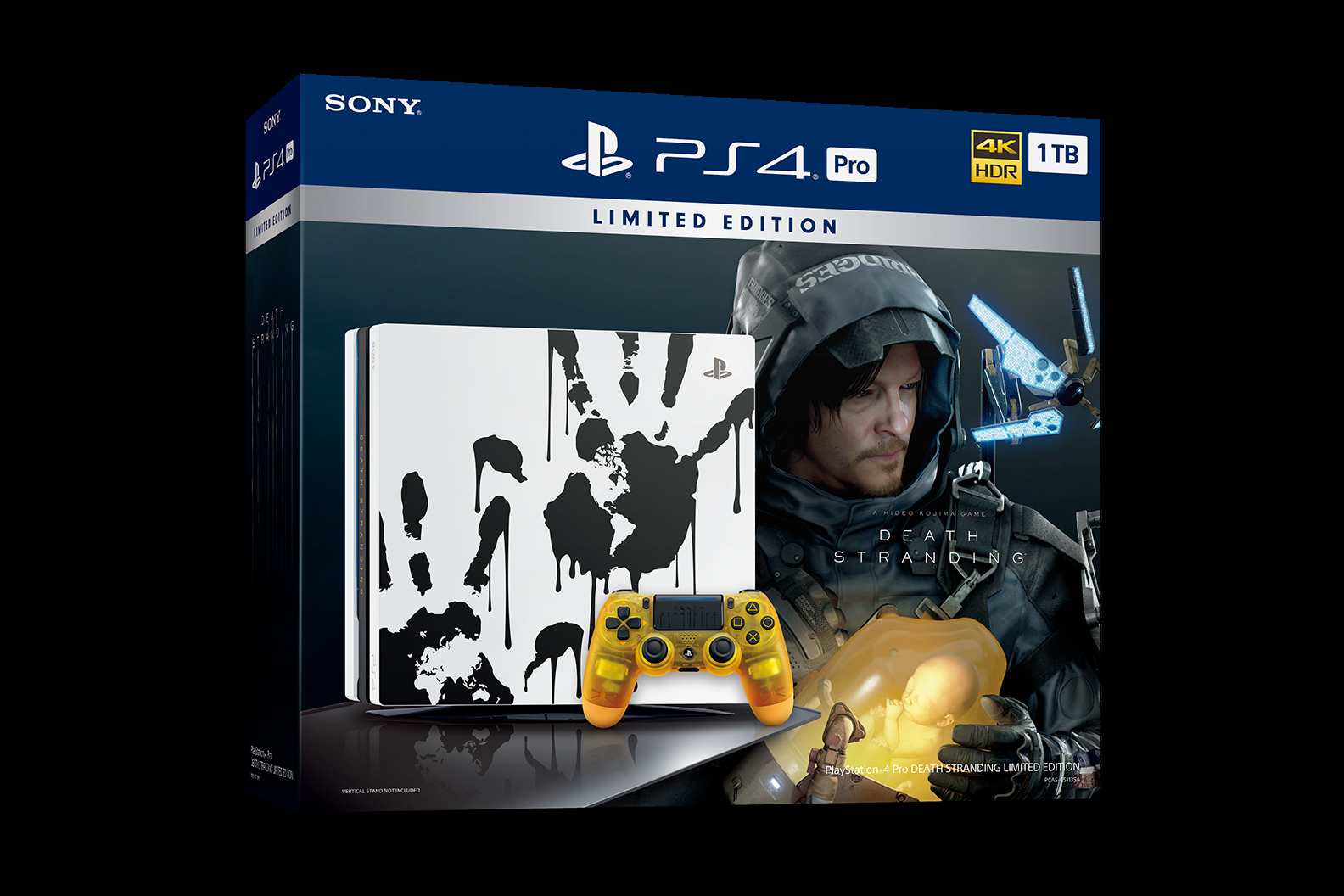 The Limited Edition Death Stranding PS4 Pro Bundle includes a custom 1TB PS4 Pro system, a white matte finish, with two BT handprints that form the shapes of the world's continents. The bundle also include a custom orange translucent DualShock 4 wireless controller that represents the game's BB Pod. On the touchpad of the DualShock 4, Death Stranding is engraved on it.
This slideshow requires JavaScript.
The bundle also offers download contents of Death Stranding PS4 Dynamic Theme, PlayStation Network (PSN) Avatar (Nendroid Ludens), the Complete Avatar Set and In-Game Items. In addition, download contents of Death Stranding: Timefall (Original Music from the World) – Behind the Scenes Making of Digital Video and Music Album are included.
Tomorrow Is In Your Hands
From legendary game creator Hideo Kojima comes an all-new, genre-defying experience for the PlayStation 4.
Sam Bridges must brave a world utterly transformed by the Death Stranding. Carrying the disconnected remnants of our future in his hands, he embarks on a journey to reconnect the shattered world one step at a time.
With spectral creatures plaguing the landscape, and humanity on the verge of mass extinction, it's up to Sam to journey across the ravaged continent and save mankind from impending annihilation.
What is the mystery of the Death Stranding? What will Sam discover on the road ahead? An unprecedented gameplay experience holds these answers and more.
Starring Norman Reedus, Mads Mikkelsen, Léa Seydoux, and Lindsay Wagner.