Rachel a lead character from Ninja Gaiden and Ninja Gaiden Raiden finds herself in the Dead or Alive 6 roster as DLC character this coming December as announced by publisher Koei Tecmo and developer Team Ninja on Dead or Alive Festival 2019.
Rachel is both purchasable separately or included in Season Pass 3 with new unlockable costumes as well as new Command training, Combo Challenges and DOA Quests. In terms of costumes, a debut set includes Happy Wedding Costume, Pirates of the 7 Seas Costume, Seaside Eden Costume, Summer Breeze Collection and Santa Bikini.
Aside from that, launching on November 26 will be adding on 16 new costumes called "Energy Up! Training Wear" costume set, for all female fighters with the exception of Mai and Kula. Along with the outfits, there will be 10 new athletic collaboration titles with the "How Heavy Are The Dumbbells You Lift?" anime series! For a limited time, they can be unlocked through specific conditions from November 26th until December 16th 2019. Don't miss out fighters!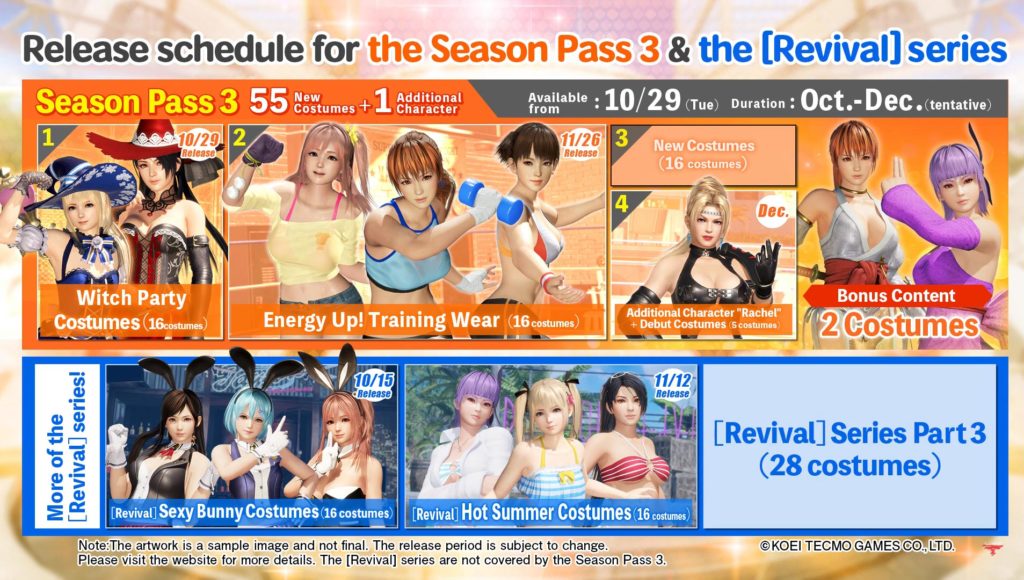 Furthermore, Koei Tecmo is currently in development for costumes based on Atelier Ryza: Ever Darkness & the Secret Hideout and a new character hailing back from Dead or Alive Xtreme: Venus Vacation. So stay tuned for more.
Dead or Alive 6 is currently available on PlayStation 4, Xbox One, and PC.