Enter the heist of Thief of Thieves: Season One that will be coming in digitally to Switch via Nintendo eShop as announced by publisher Skybound Games and developer Rival Games Ltd.
Do you have what it takes to be a master thief?
Based on the best-selling comic by Robert Kirkman, play as burglar Celia as she is joined up with a new team of criminals to pull off high profile heists across the world. Scope your surroundings beforehand to approach, steal, react to obstacles and make an escape plan to make a run for it. Be very careful as the choices you make may even shape the narratives and have drastic consequences.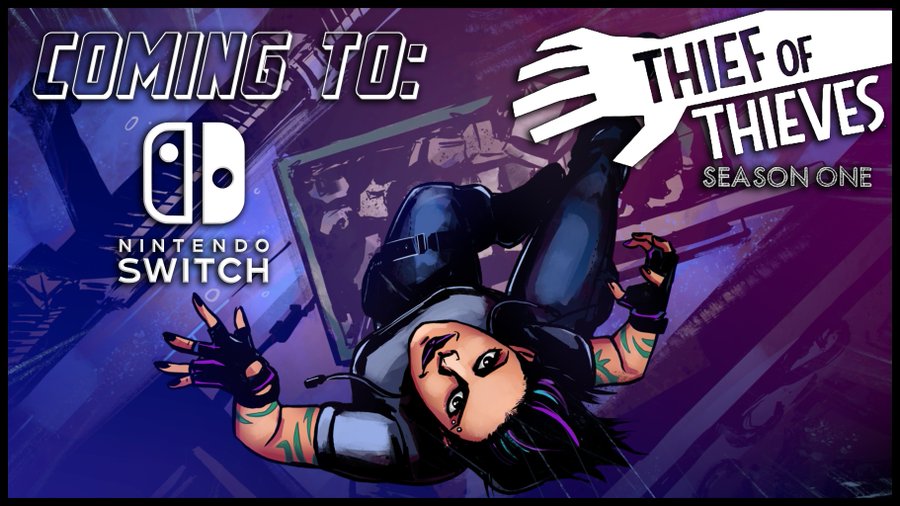 The storytelling will transition between hand-drawn comic book frames and gameplay, as Celia makes her way through scenes ranging from cocktail parties to construction yards by using her skills in social engineering and stealth. With a unique visual style of 2D hand-drawn comics combined with 3D environments, making into one unique seamless flowing story experience. With added voice actors like Fryda Wolff (Mass Effect: Andromeda), Stephen Stanton (Rogue One), Emily O'Brien (Death Stranding), Cissy Jones (Firewatch, The Walking Dead: Season 1), Fred Tatasciore (Kung-Fu Panda 2), and Elias Toufexis (Deus Ex: Human Revolution).
This game was originally divided into four volumes and released separately on Steam and Xbox One, however the entire anthology this time around will be available at launch. Sneaking to you on November 21, 2019, priced at $19.99 / £17.99 / €19.99/ 83.66 MYR.