Happy new year ! I hope 2016 treated you well and if it didn't then I hope 2017 will make it up for you. This Article should have been published last month but I was too busy with too many things (House moving, procrastinating, etc).. So , lets take a good look at The Last Guardian's Collector's Edition !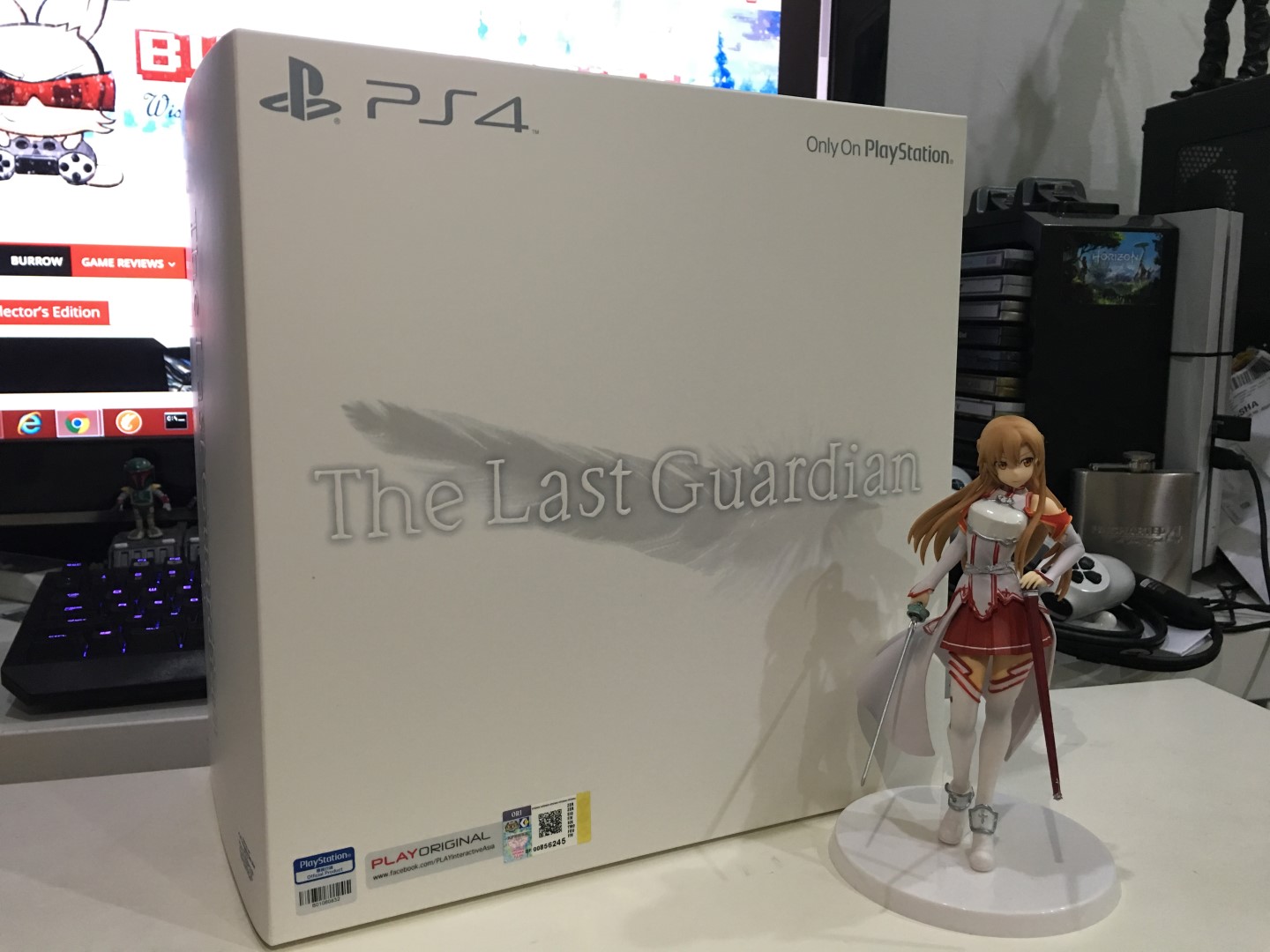 Unboxing the external white box reveals another nicely designed cardboard wooden themed box. When I first saw the poster for The Last Guardian's CE, I had this small hope that there would be an actual wooden box. I knew it was too good to be true but still ! I had hopes !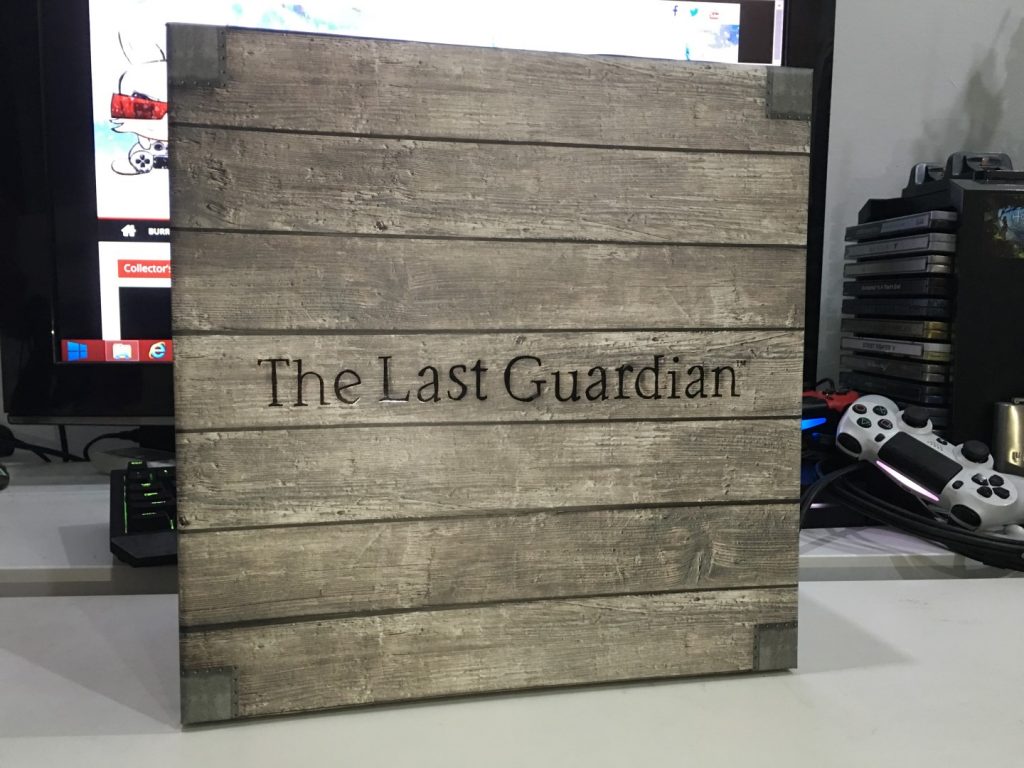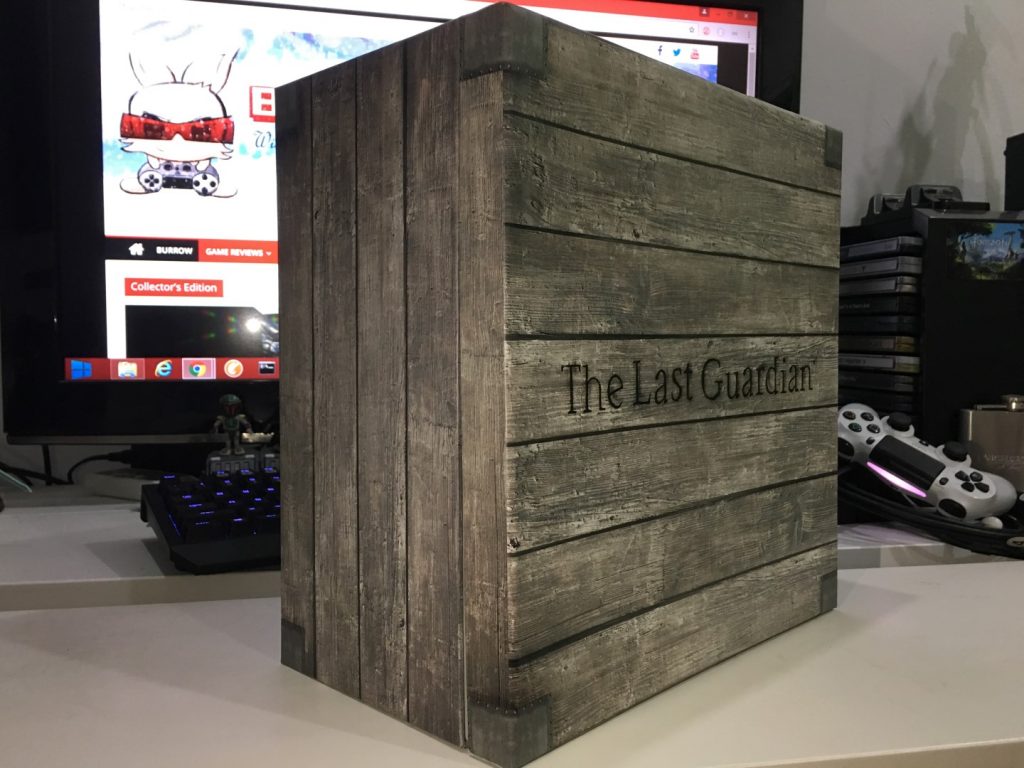 Lets see whats inside! *Suspense music*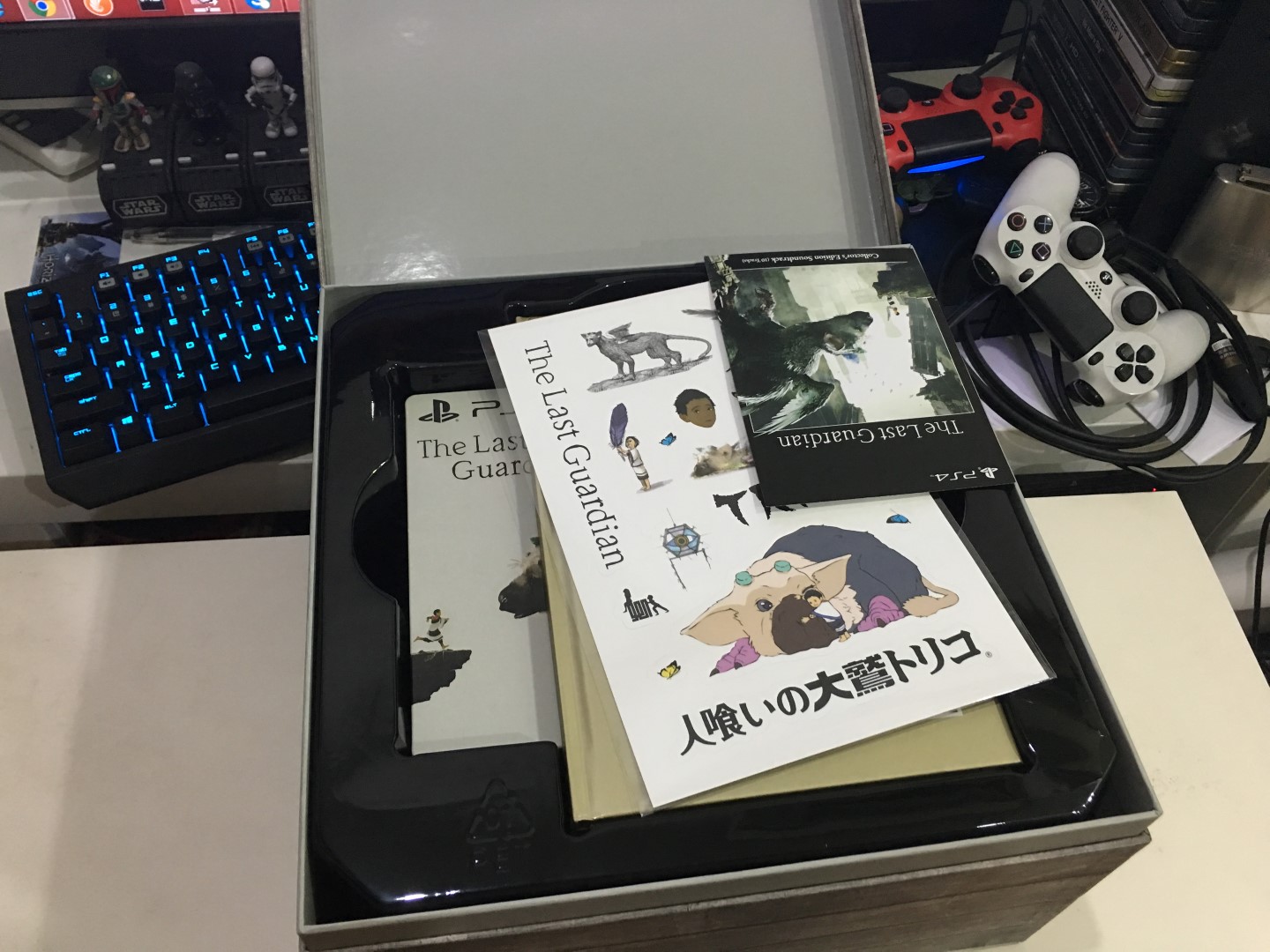 I really like the style they chose for the artbook cover. It gives a classy vintage vibe. It is worth mentioning the surface of the hardcover is rather "Matte" when touched. You really do feel like you are holding something special, a very victorian feel.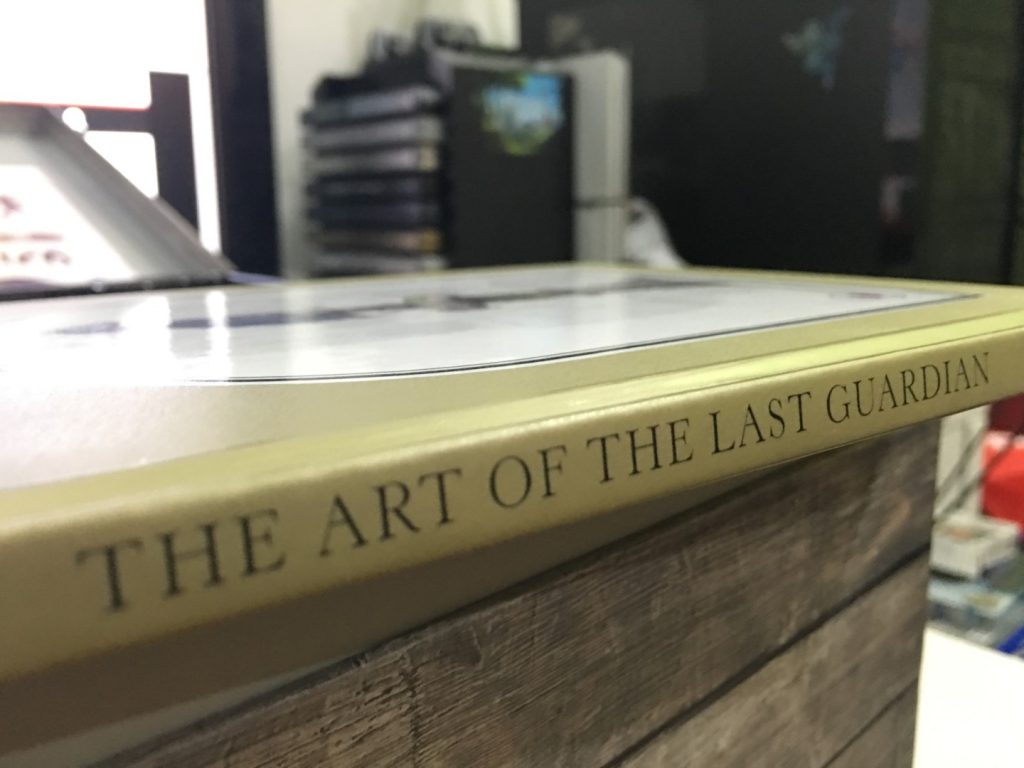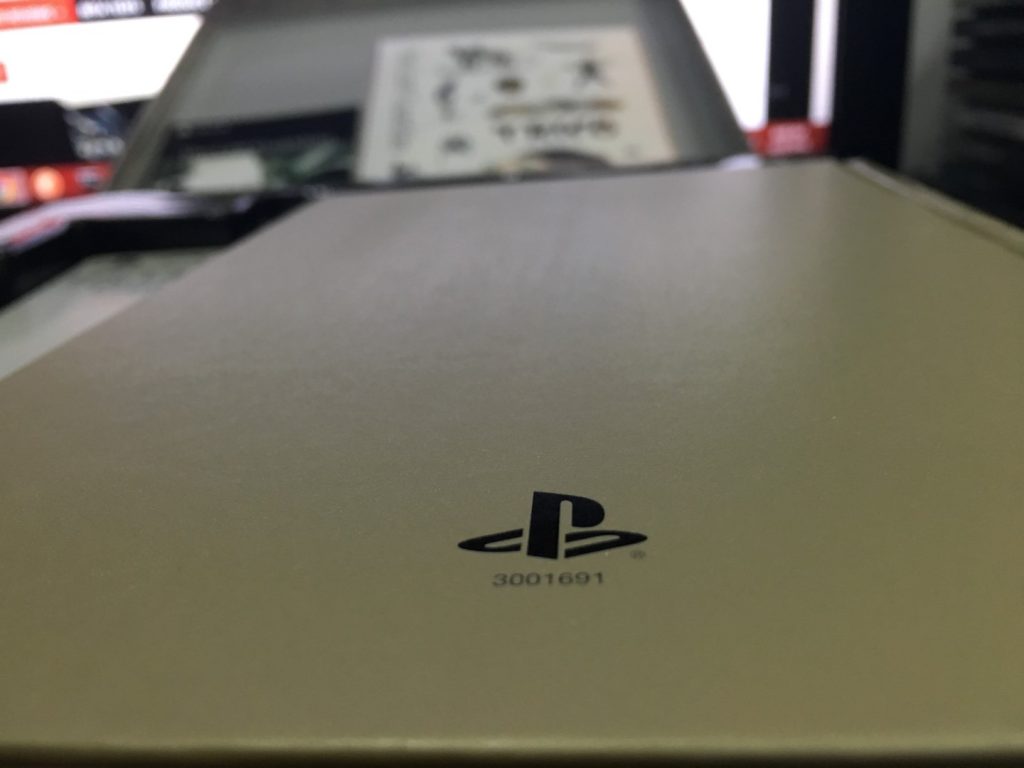 Moving on to the Steelcase. My oh my ! This is one of the best looking steel cases I've seen !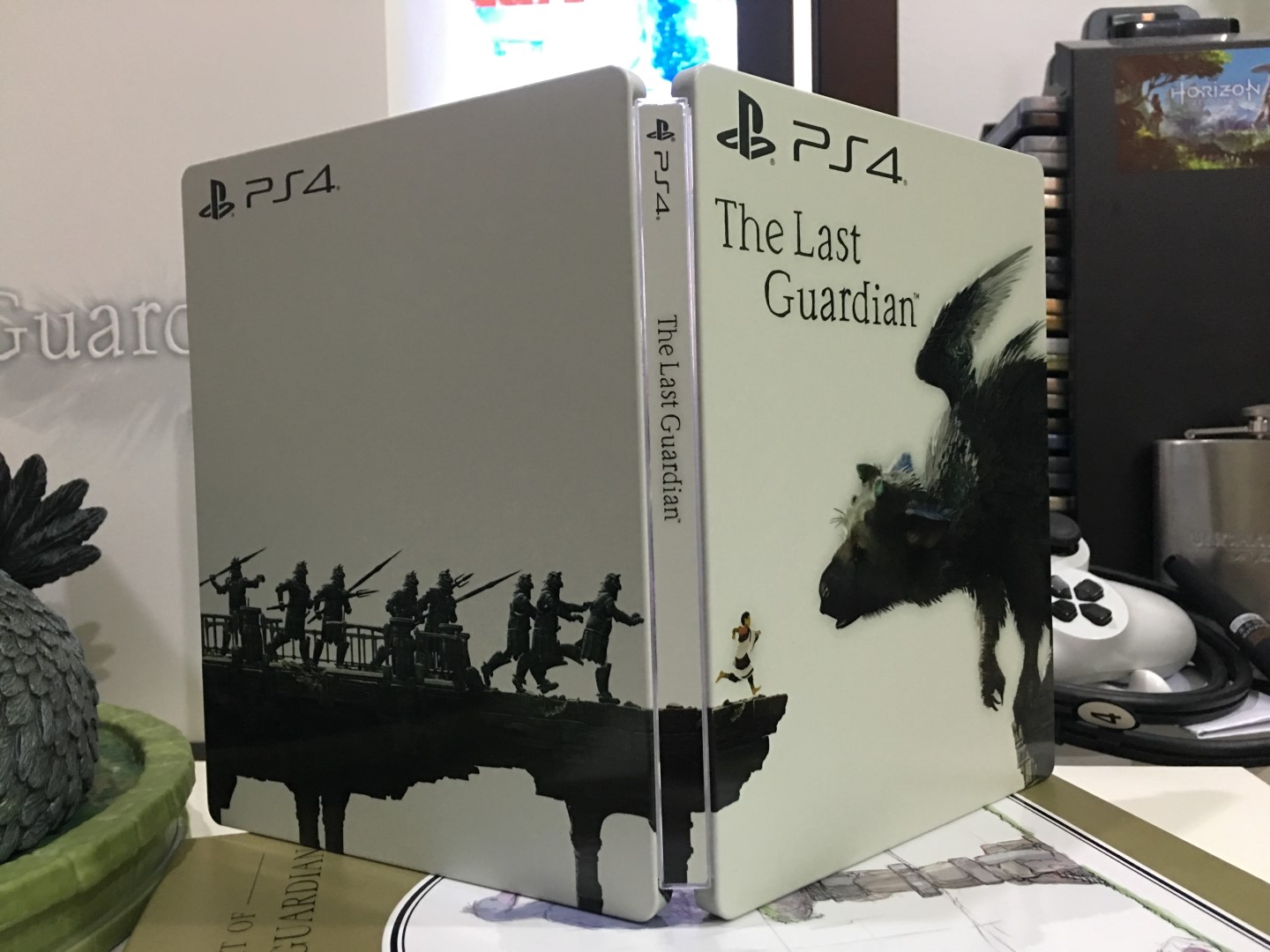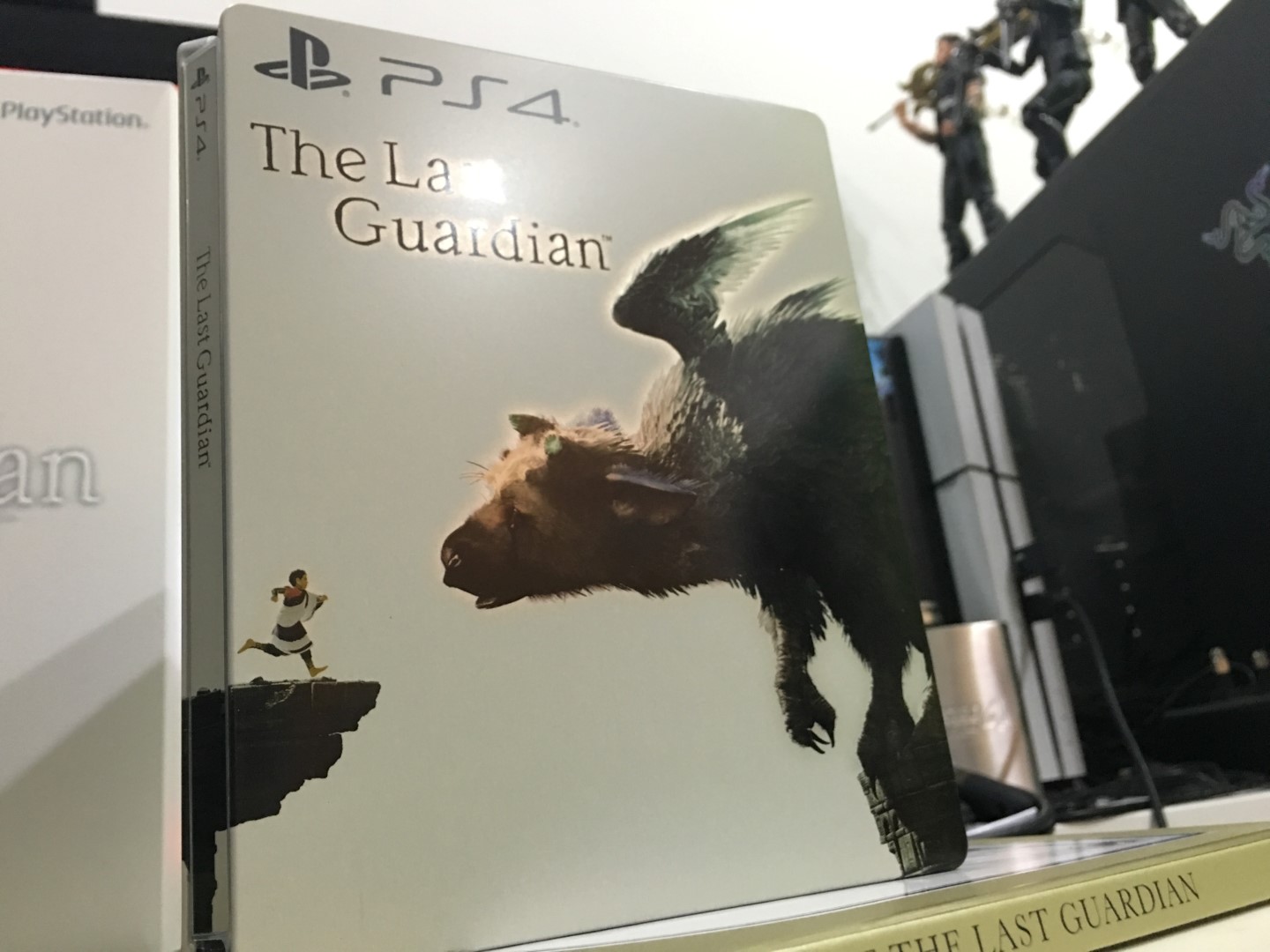 Finally, lets look at the figurine!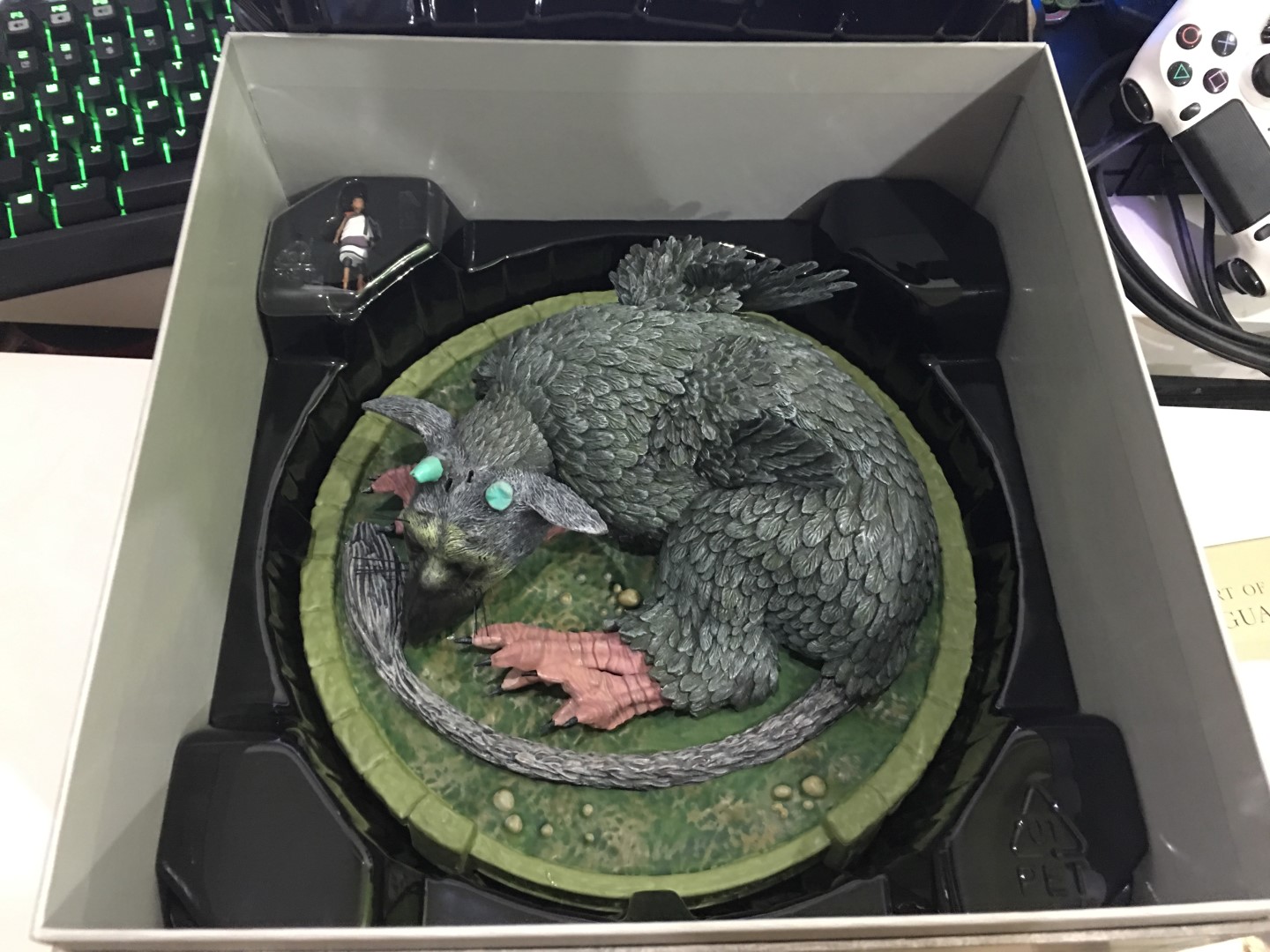 I must say I was surprised with the quality of the figurine. I've never expected this level of detail. It shocked my wife too, she thought it looked too real (Even forbids me from showing it to our 9 month old daughter, she thought it will scare her. Hah…. women.. )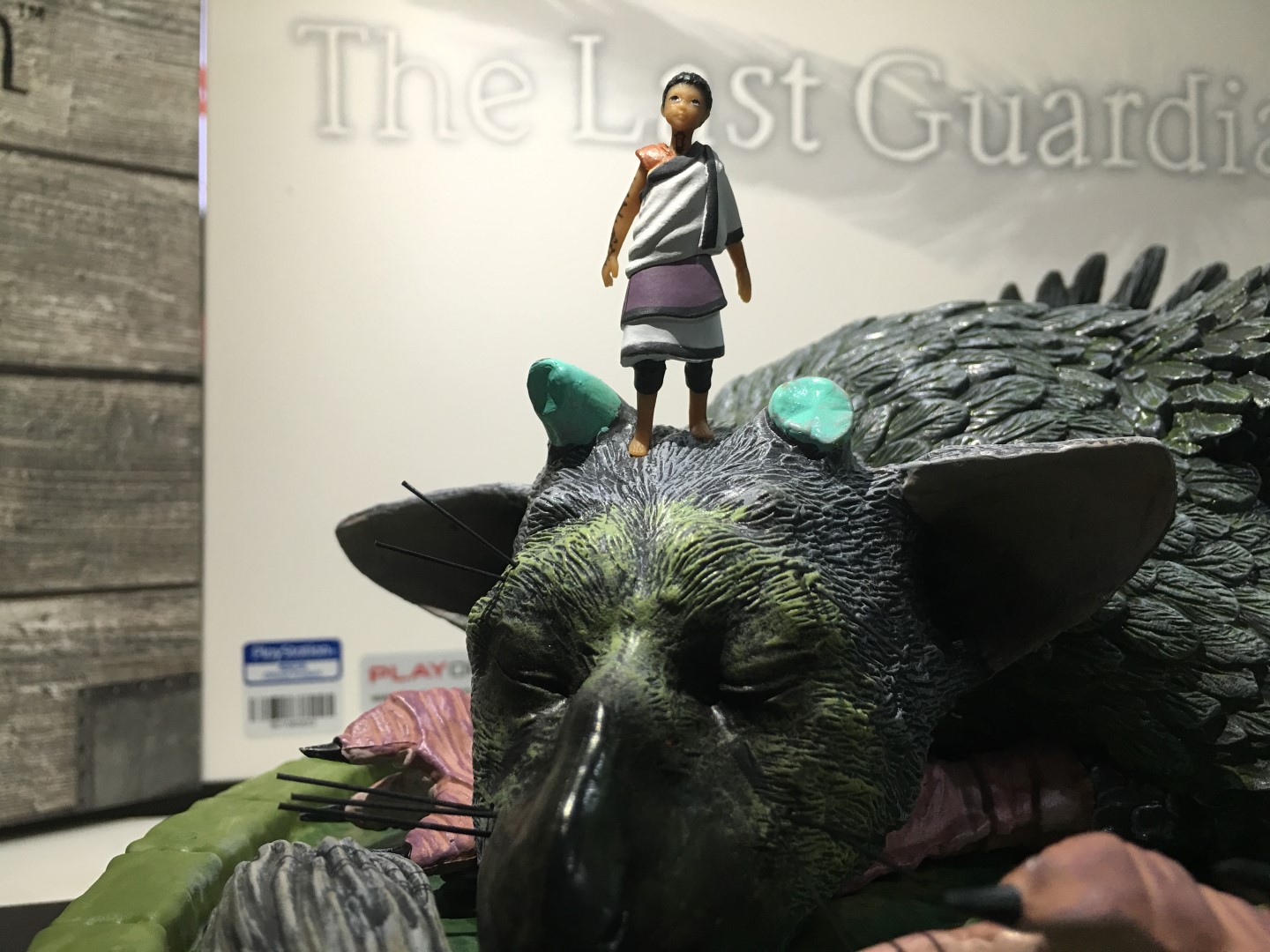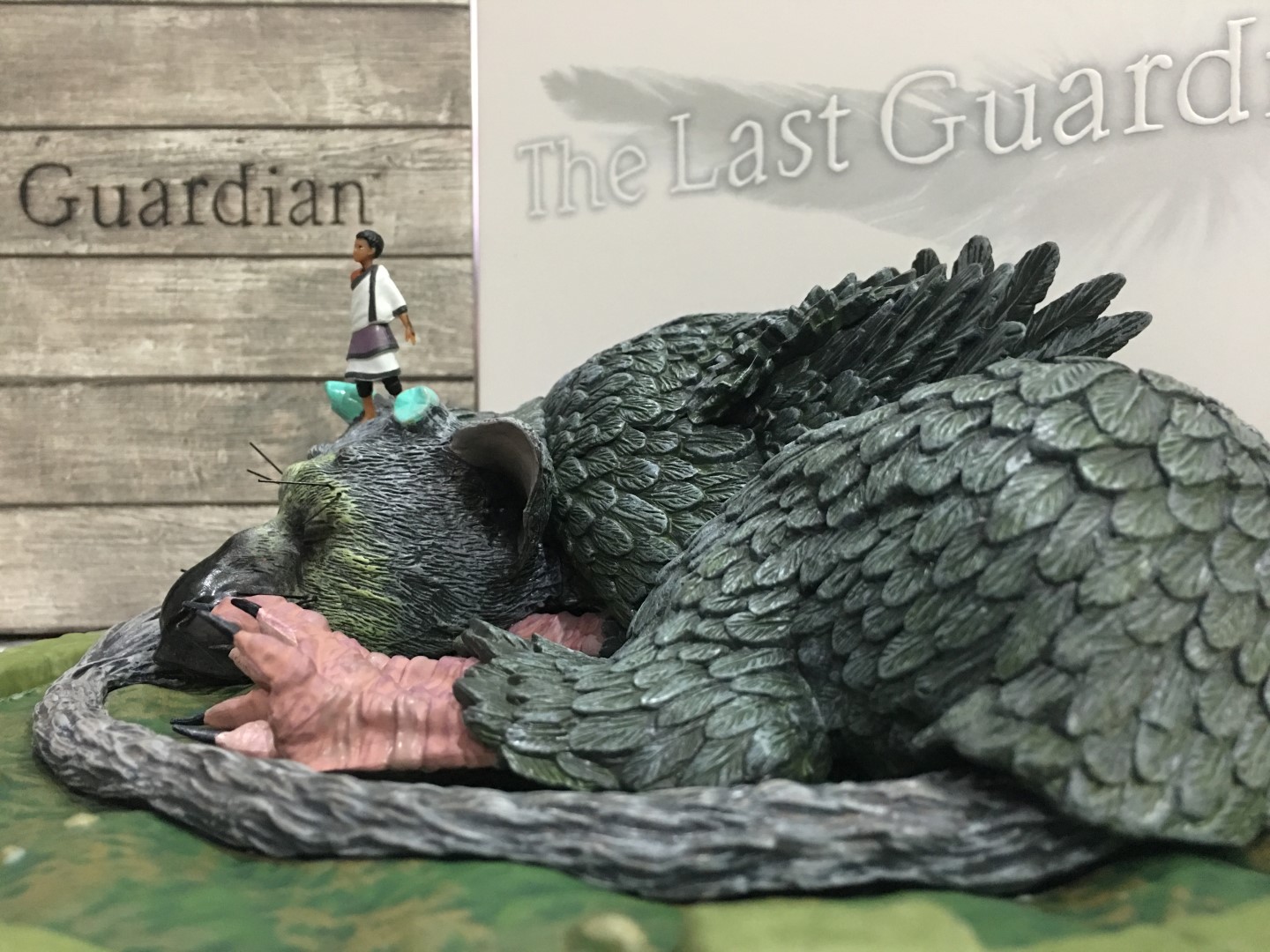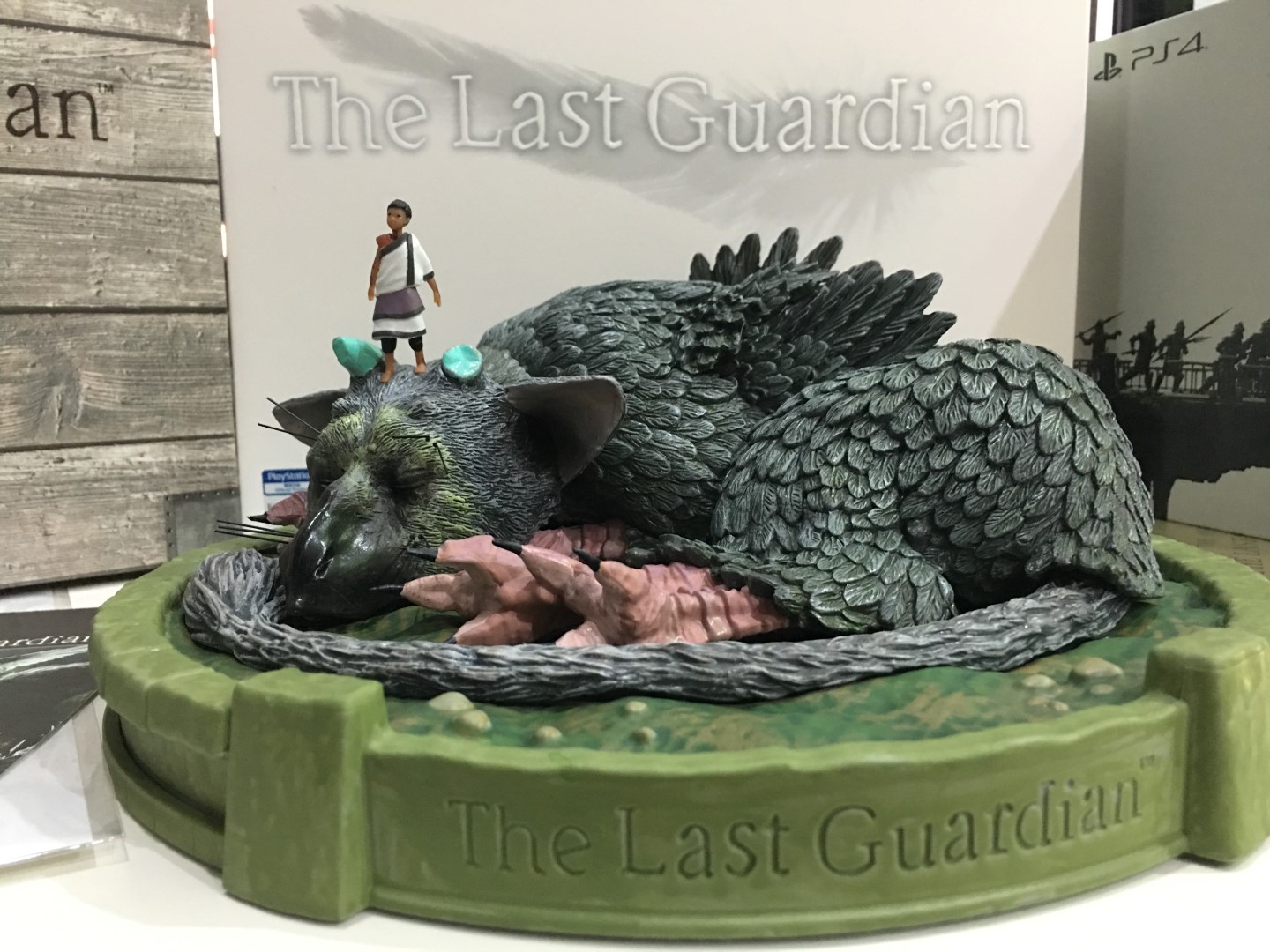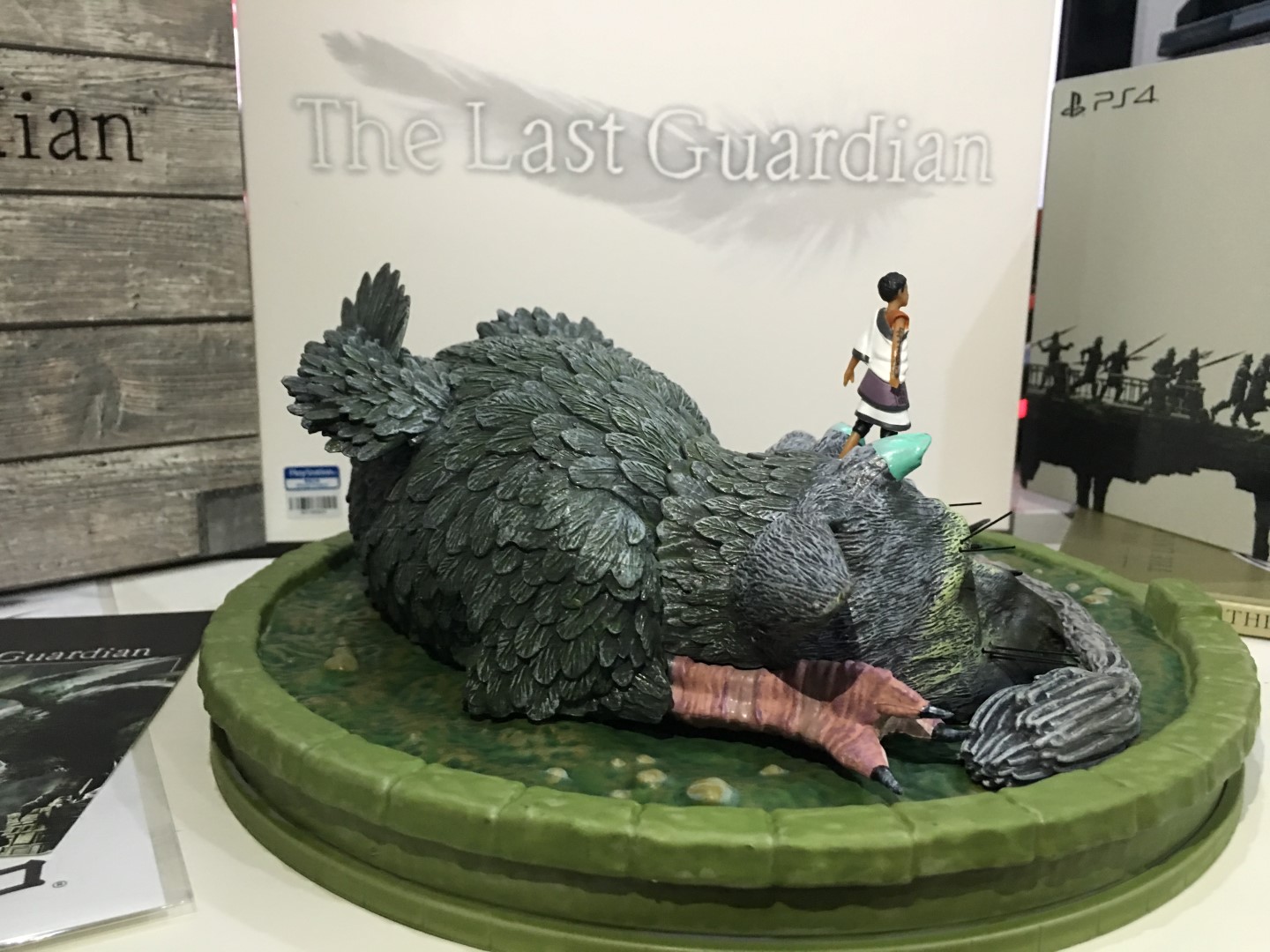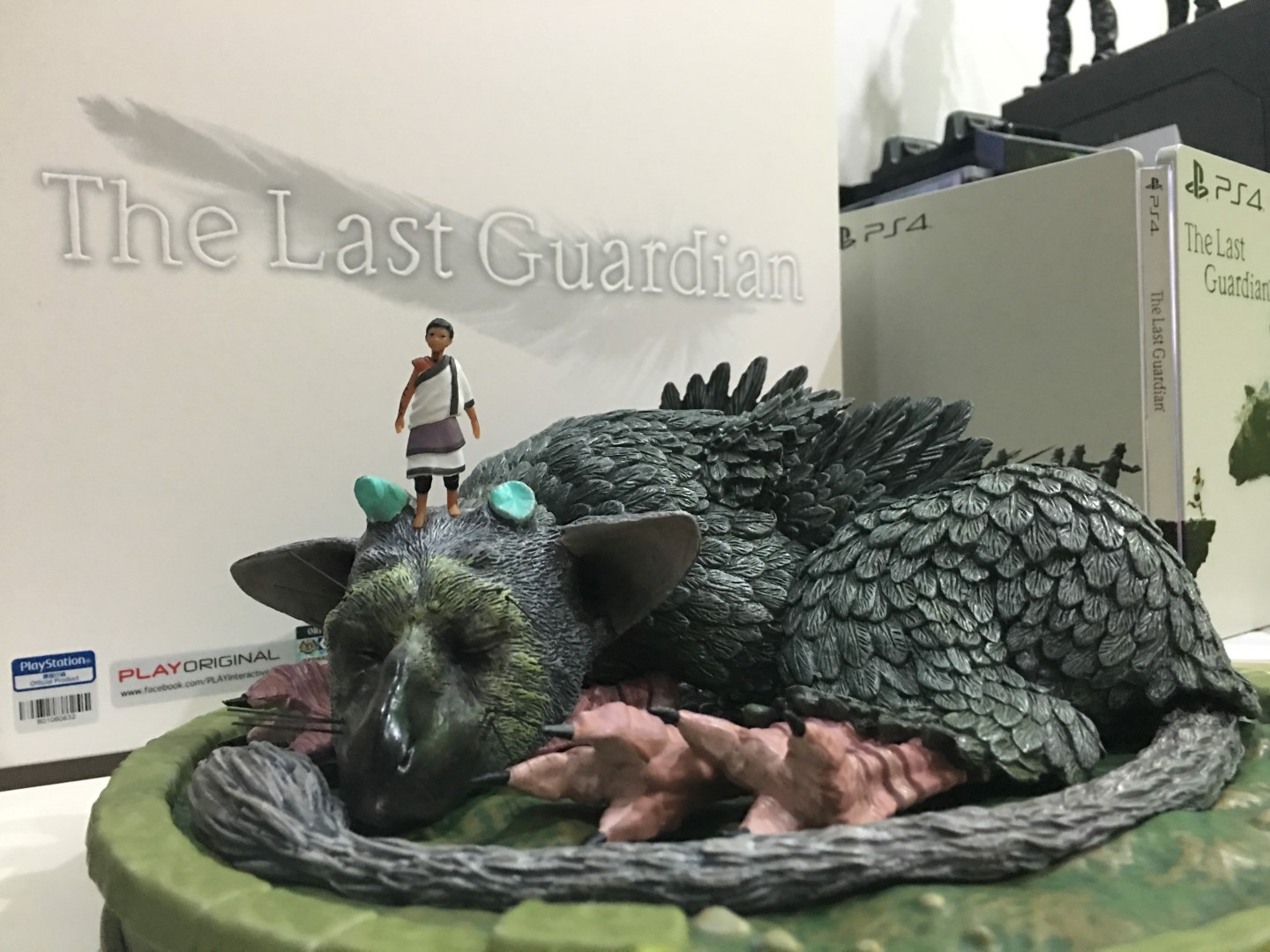 Here are some photos of inside the artbook.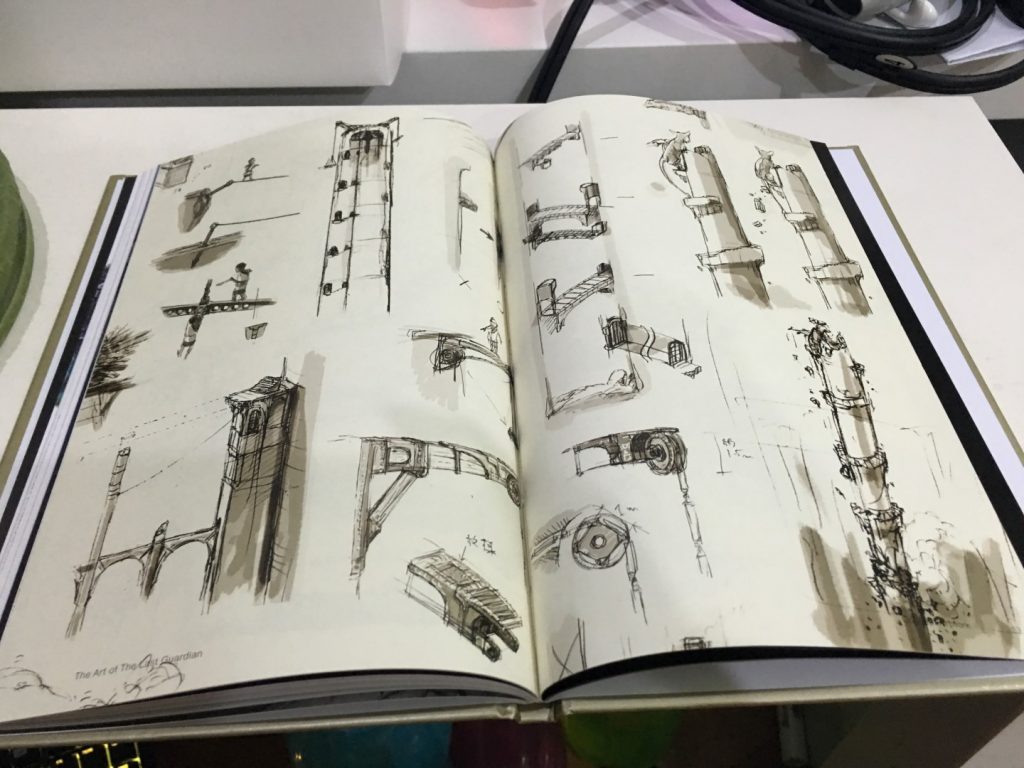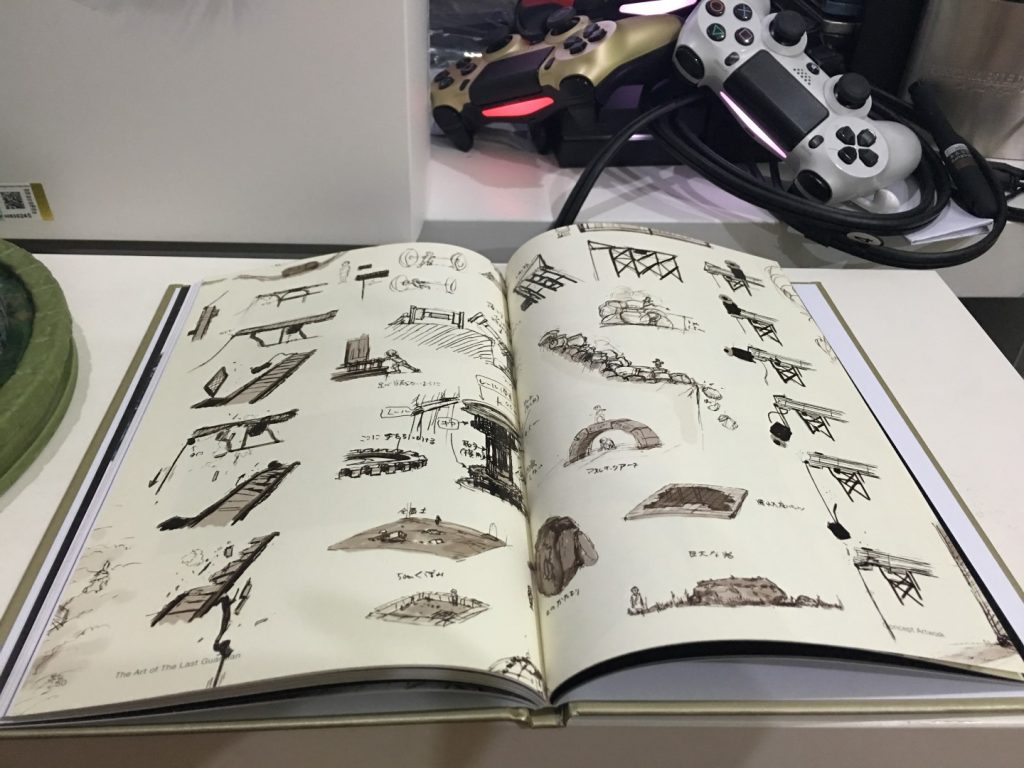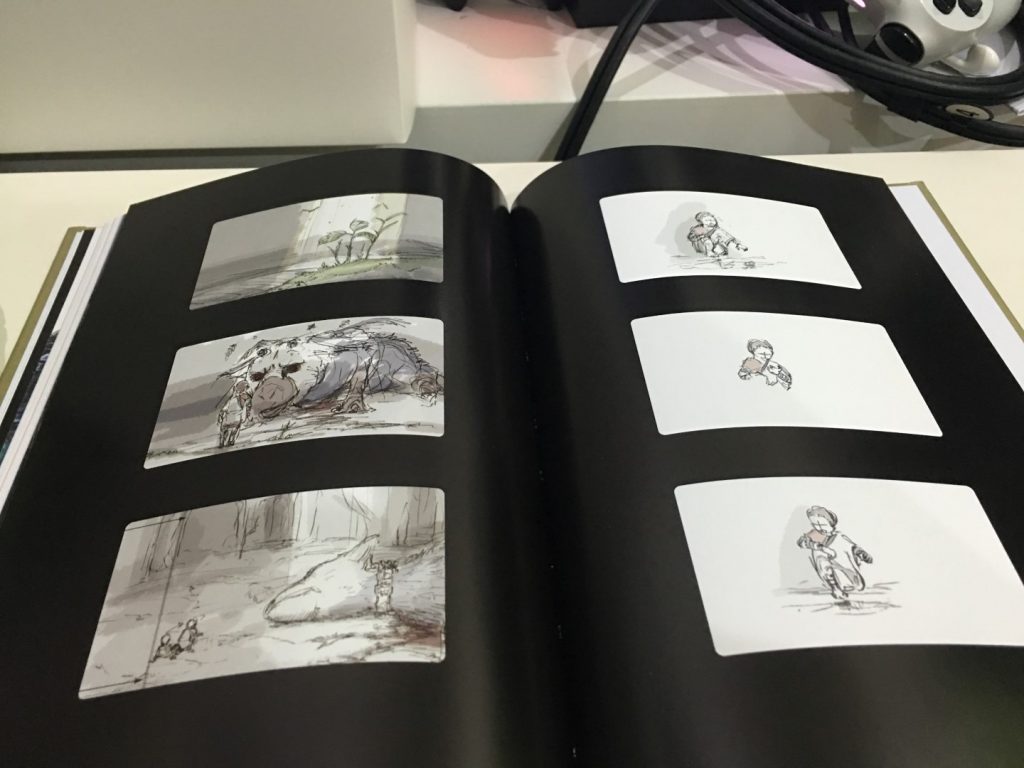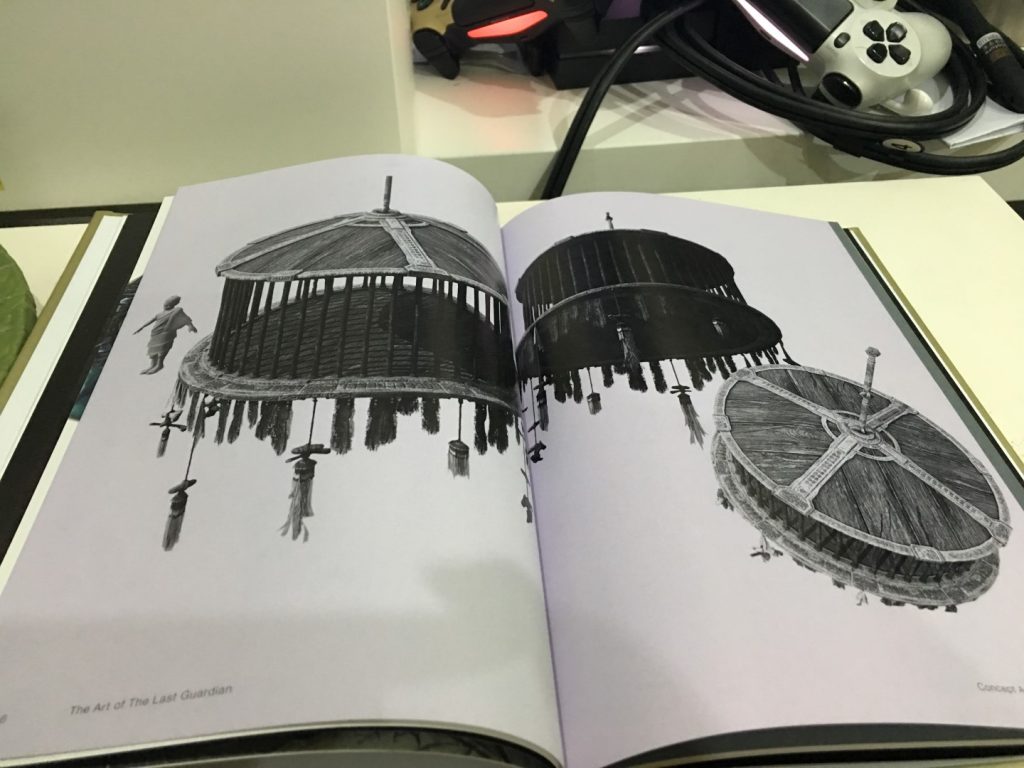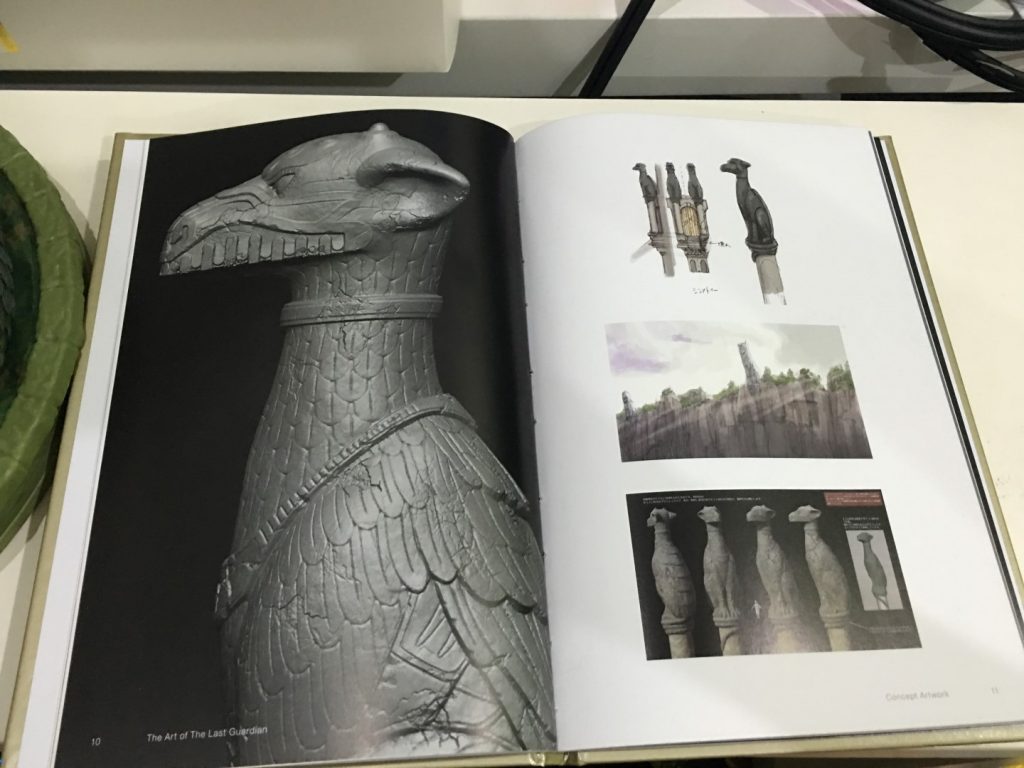 There is nothing not to like in this CE but to be honest there isn't many Wow element either. You get a Steel Case, some stickers, a thin Artbook and a nice figurine. Nothing special but well done on its own. Worth it for big fans and for those captured by the figurine's beauty.