Call of Duty: Modern Warfare III releases on Friday, November 10. Get intel on some of the features coming to Modern Warfare III and learn more about every available game edition on PlayStation, plus preorder benefits you'll earn between now and the game's launch.
Campaign
Adapt or die in a fight against the ultimate threat. In the direct sequel to the record-breaking Call of Duty: Modern Warfare II, Captain Price, and Task Force 141 face off against the ultimate threat. The ultranationalist Vladimir Makarov is extending his grasp across the world causing Task Force 141 to fight like never before.
Open Combat Missions
Combat means making choices. In addition to signature, cinematic Call of Duty campaign missions, Modern Warfare III introduces Open Combat Missions that provide more player choice than ever before.
Utilize night-vision goggles and silenced weaponry for a covert approach or enhance your protection with additional armor plates and engage the targets directly. The expansive mission environment offers you the freedom to tackle your objective from multiple angles. Play how you want, and Open Combat Missions will support it.
Multiplayer
Modern Warfare III celebrates the 20th anniversary of Call of Duty with one of the greatest collections of Modern Warfare Multiplayer maps ever assembled – both fan favorites and all-new ones. All 16 launch maps from the original Modern Warfare 2 (2009) have been modernized with new modes and gameplay features and will be available at launch to get everyone started, while over 12 all-new core 6v6 maps will fuel post-launch live seasons.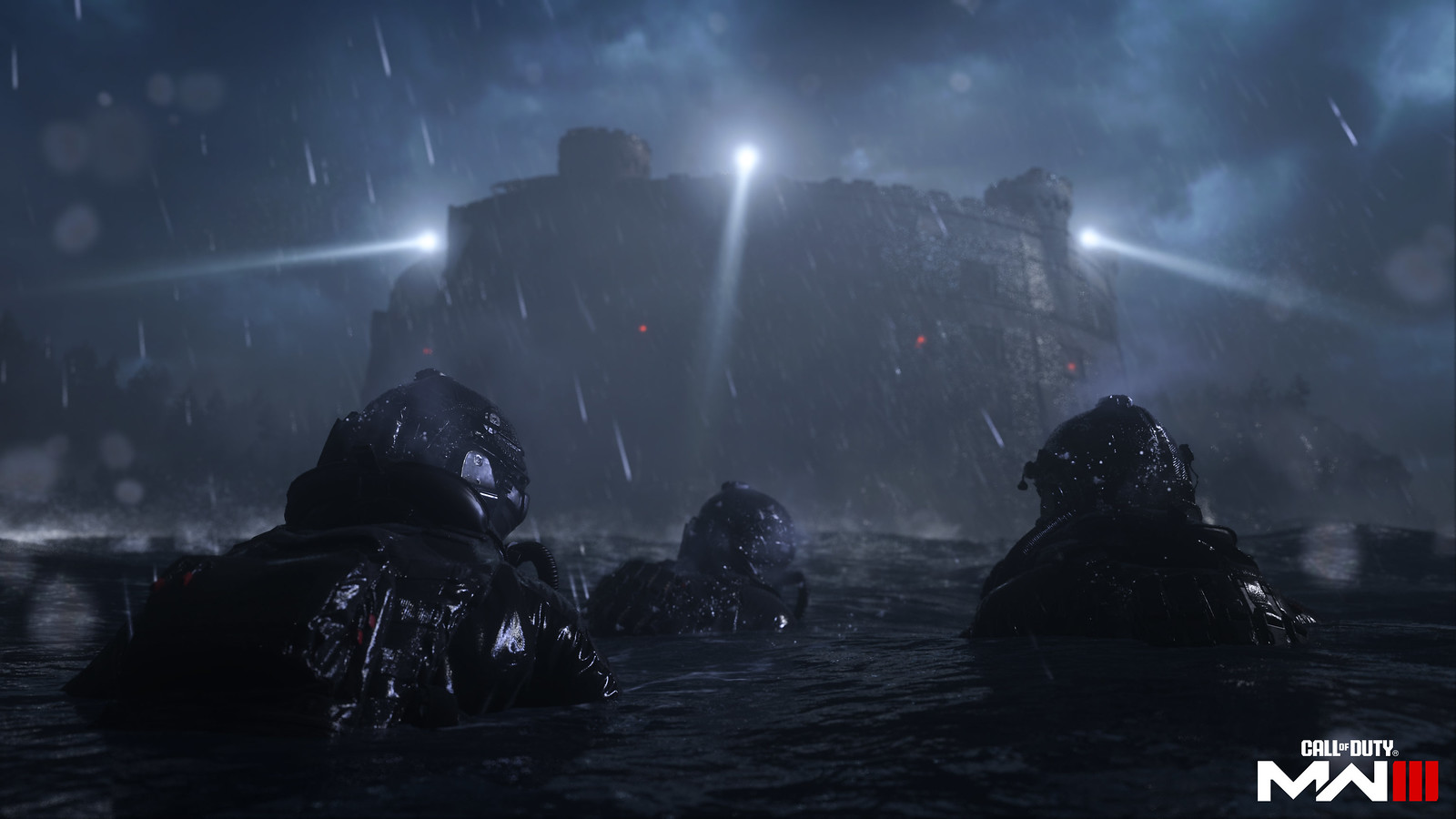 Afghan. Derail. Estate. Favela. Karachi. Highrise. Invasion. Quarry. Rundown. Rust. Scrapyard. Skidrow. Sub Base. Terminal. Underpass. Wasteland. All on Day One!
The maps will keep their authenticity intact while infusing the latest tech, gameplay, modes, content, and more, including Cutthroat, a new thrilling 3v3v3 mode.
Ground War and War Modes return
Modern Warfare III will also launch with new Ground War maps boasting innovative play spaces and the epic return and evolution of the popular War Mode that first debuted in 2017's Call of Duty: WWII. These are composed of three brand-new Battle Maps — large-scale locations where Modern Warfare III's Ground War and Invasion game modes will be fought —, and a single, colossal War map.
Tac-Stance
Breach and clear with the new Tactical Stance feature, a perfect middle-ground between hip-fire and aiming down sights: Coming to Modern Warfare III Tactical Stance provides the perfect middle-ground between mobility and accuracy. Here's what to expect from Tac-Stance:
Dynamically enter the position as you want.
Dramatically increase your ADS movement speed while ADS, but in turn your accuracy will be affected.
You can fire in Tac-Stance while Sliding.
Designed for aggressive, close-quarter combat situations.
Evolving loadouts
With Modern Warfare III comes new levels of customization to Create-a-Class. Get ready to build your loadout based on cutting-edge military helmets, gloves, tactical vests, boots, and more, allowing you to customize more aspects of gameplay.
Carry Forward
A vast amount of content and weapon progression from Modern Warfare II will come with you to Modern Warfare III. That means every Multiplayer weapon you currently have in your MWII arsenal, along with all the new weapons available in Modern Warfare III, will be accessible to use on Day One.
Open-world Zombies
For the first time, team up with other squads to survive and fight massive hordes of the undead in the largest Call of Duty Zombies map ever. Modern Warfare Zombies (MWZ) tells a new Treyarch Zombies story with missions, core Zombies features, and secrets to discover. Ready up for an open-world PvE survival experience against some of the biggest enemies in Call of Duty history.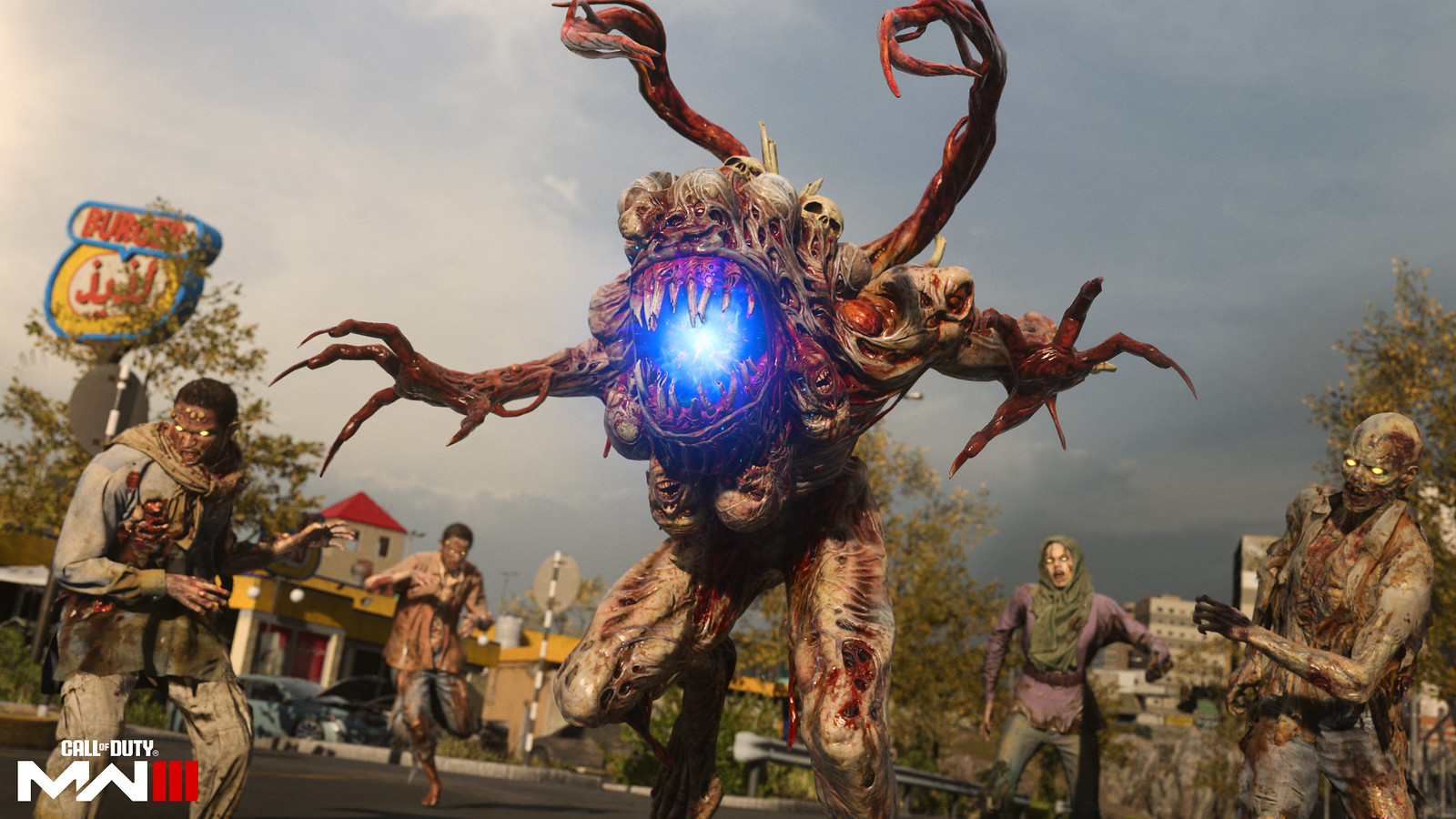 Preorders now available at PlayStation Store
Get ready to face the ultimate threat by preordering Call of Duty: Modern Warfare III available now at the PlayStation Store. Prepare for the launch of Call of Duty: Modern Warfare III on November 10th with intel on all the various versions of the game, as well as the different rewards you get for preordering.
Modern Warfare III: Vault Edition
The Vault Edition stands as the ultimate choice for PlayStation enthusiasts diving into Modern Warfare III, accessible at $99.99 USD SRP or its equivalent in your region. Beyond including both, the PlayStation 4 and PlayStation 5 versions of the game, the Vault Edition includes:
Campaign Early Access (Preorder Benefit)
Open Beta Early Access (Preorder Benefit)
Soap Operator Pack
Nemesis Operator Pack
Two Weapon Vaults
BlackCell (One Season), includes the Battle Pass, BlackCell Sector which includes 1,100 CP and 55 total Battle Token Tier Skips, and more.
Nemesis Operator Pack (Vault Edition Benefit)
Players who preorder the Vault Edition will receive four renowned Multiplayer Operators right on the game's launch: Captain Price, Ghost, Warden, and Makarov. Each Operator comes in animated outfits themed for their faction. The Nemesis Operator Skins will also be available during the Modern Warfare III Open Beta.
Two Weapon Vaults (Vault Edition Benefit)
The Vault Edition includes two FATE Weapon Vaults. Also available during the Open Beta, each FATE Weapon Vault is a variant of a Modern Warfare III weapon that keeps its cosmetic properties on all associated attachments native to its base platform. This allows for instant customization, with every related attachment available for immediate use in the colors of either Task Force 141 or the Konni Group, depending on your chosen version.
Season 01: BlackCell Offering
Preorder the Vault Edition, and you'll receive the Modern Warfare III Season 01 BlackCell offering which includes the Battle Pass, BlackCell Sector that includes CP, Battle Token Tier Skips, and more.
This exceptional content drop includes the following:
Access to a MWIII Season Battle Pass, along with 25 Tier Skips from BlackCell and the unlocking of up to 1,400 COD Points
An additional 30 Tier Skips for purchasing the Vault Edition.
The BlackCell Sector within the Battle Pass Map with a variety of exclusive content, along with immediate unlocking of adjacent Battle Pass Sectors.
BlackCell-only Battle Pass content: expect BlackCell Alt Operator Skins, Weapon Blueprints, and more.
This also includes the full Battle Pass with access to over 100 rewards across multiple Sectors, such as functional weapons, Blueprints, Operator Skins, Emblems, Skins, Stickers, and other Modern Warfare III–specific content.
Modern Warfare III: Cross-Gen Edition
The Cross-Gen edition of Modern Warfare III includes the following preorder benefits for $69.99 USD SRP or your regional equivalent:
Campaign Early Access (Preorder Benefit)
Open Beta Early Access (Preorder Benefit)
Soap Operator Pack
Cross-Gen Bundle Flexibility: Preorder the Cross-Gen Digital Edition — or Vault Edition — via the PlayStation Store and you'll have access to Modern Warfare III on PlayStation 5 and PlayStation 4.
Vault Edition Upgrade: If you preorder the Cross-Gen Digital Edition of Modern Warfare III, you can still upgrade to the Vault Edition. Upgrade directly through the Call of Duty in-game store or the PlayStation Store for $30 USD SRP or your regional equivalent.
Soap Operator Pack
Instantly unlock the Soap Operator Pack with any Digital Edition of Modern Warfare III.
Instantly receive the "Masked Soap" Skin, the "Unmasked Soap" Skin, and the "Shadow Siege" Weapon Blueprint.
The Soap Operator Pack can be immediately used in Modern Warfare II and Call of Duty: Warzone, and will carry forward, meaning it will also be available in Modern Warfare III when it launches on November 10th.
Campaign Early Access
PlayStation players who digitally preorder Modern Warfare III can gear up for an early taste of the Campaign. Fight against the ultimate threat up to one week prior to the game launch: Anyone who digitally preorders Modern Warfare III can prepare for Campaign Early Access.
Open Beta Early Access
No matter which edition of the game you preorder, including every digital and physical version, PlayStation players will have first access to Modern Warfare III's Open Beta. Get an early look at the game's Multiplayer mode, including maps, modes, weapons, and other features and surprises. Preorders are available now via the PlayStation Store!