Leading video game publisher and developer Bandai Namco Entertainment announced MY HERO ULTRA RUMBLE, the free-to-play online multiplayer Battle Royale game based on the popular anime series, will have an Open Beta test from May 25th – June 1st playable on PlayStation 4 and is compatible with PlayStation 5. The game is coming to PlayStation 4, Xbox One, Nintendo Switch, and PC via STEAM.
MY HERO ULTRA RUMBLE's Open Beta test will introduce new gameplay systems. These include the Plus Ultra system, a new mechanic where players can exceed the limit of a character's "quirk" technique level once the Plus Ultra gauge is maxed out, and a new Revival system where players can revive allies by collecting items dropped by KO'd allies and special cards in the field. Three new Heroes (Tenya Iida, Kaminari Denki, Itsuka Kendo) will also be available to play alongside the original 12 characters from the closed beta.
The open beta will run from May 25th at 7:00 p.m. PT to June 1 at 11:00 p.m. PT. Players can preload the game at the PlayStation Store.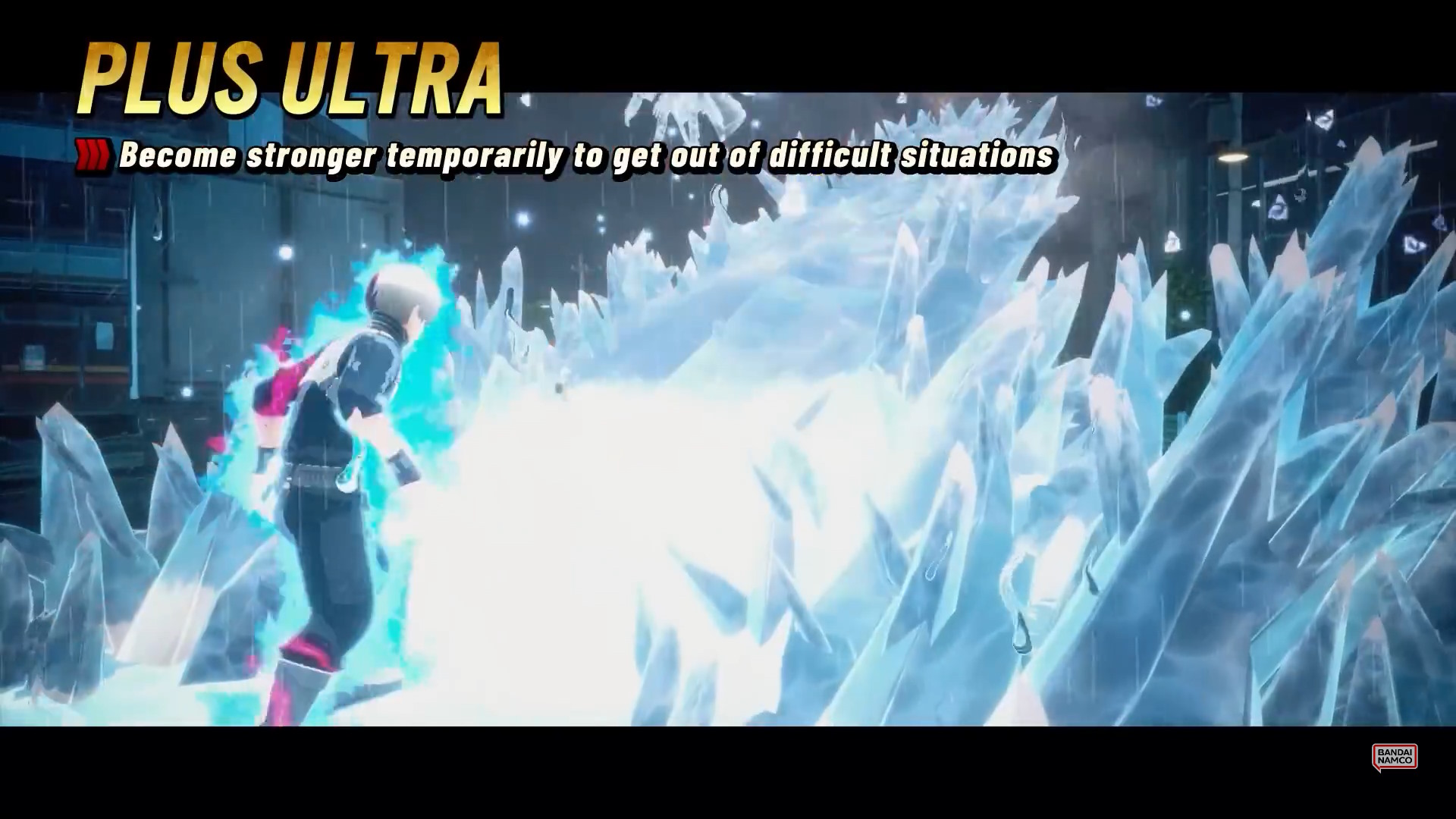 In MY HERO ULTRA RUMBLE, players will join one of eight three-player teams, giving fans the chance to build dream teams of Heroes or Villains like never before, and battle across an expansive city map. By controlling classic MY HERO characters, fans can make the most of their Quirks to attack enemies and cooperate with their team to survive fights. Players can also contribute to their team's victory by rescuing or intimidating civilians on the field to obtain powerful items that can determine the outcome of the battle.
📢Heads up, Heroes!📢

Pre-Download of the Open Beta Client is available now on PlayStation 4 and 5.
Grab two friends and get ready to step into the fray next week! #MHUR

Download here➡️ https://t.co/iMfuIFbPUJ pic.twitter.com/14Cg3jSZFq

— MY HERO ULTRA RUMBLE (@MyHeroUR) May 18, 2023