Focus Entertainment and Mundfish are thrilled to reveal a new trailer for their upcoming game Atomic Heart, the action-RPG set in the mad utopia of an alternate post-WWII world. Coming February 21st to PlayStation 5, PlayStation 4, Xbox Series X|S, Xbox One, and PC, the game can be pre-ordered now. Check out the trailer below shared at the Game Awards 2022!
Step into a mad, sublime, and unforgiving world
Atomic Heart takes you to the 1950s, in an alternate history where servant robots became a reality. Humans and their robots seem to live in harmony, but when a sudden rebellion strikes, machines and other shrouded experiments have to be stopped from taking over…
That's when you come in, engaging in visceral, spectacular combat against AI on the brink of madness, unsightly mutants, and bloodthirsty machines that roam the lands, searching for prey. Adapt your fighting style, combine your skills and resources, use the environment and upgrade your equipment to overcome challenges and eradicate evil.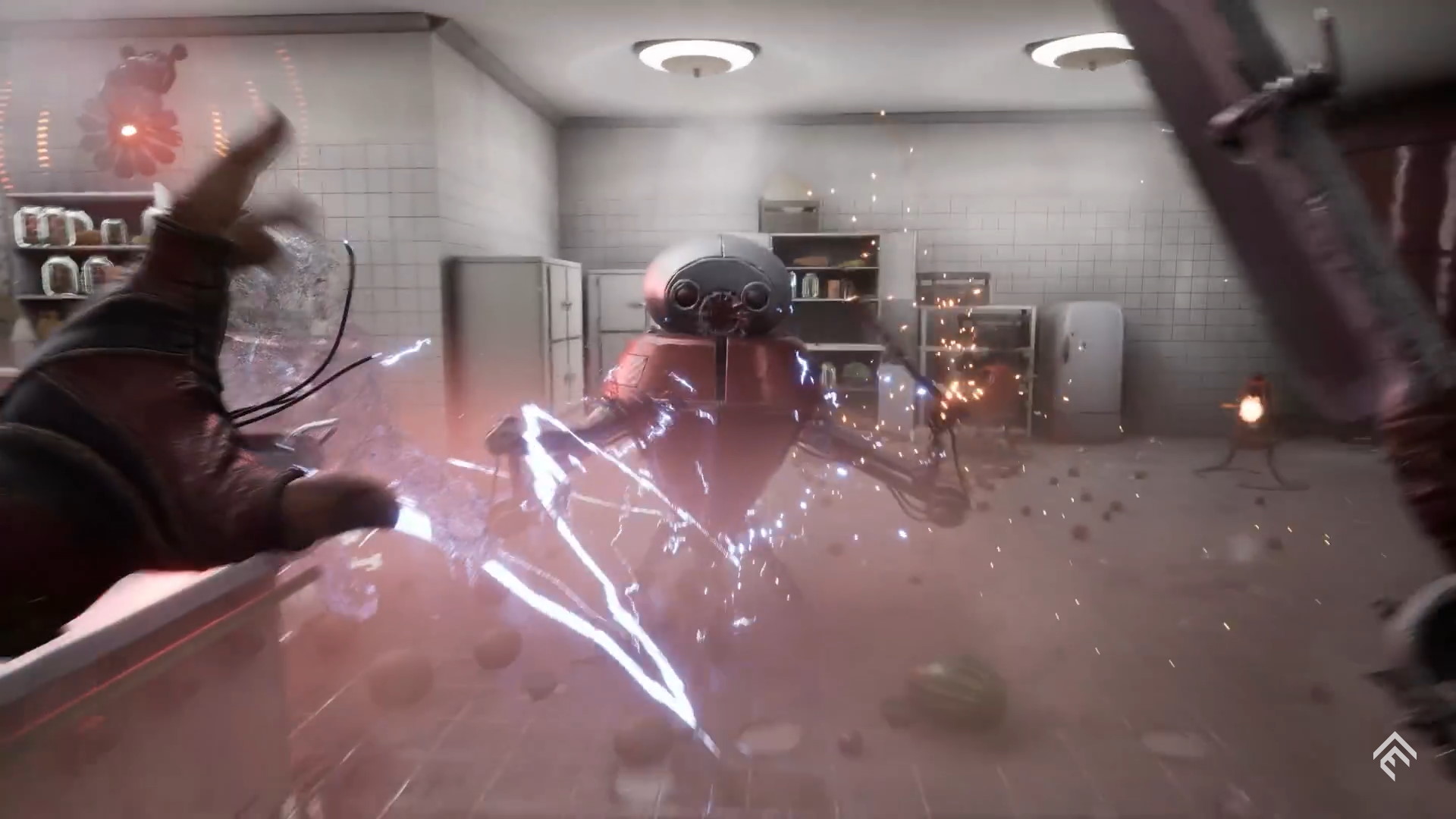 Atomic Heart is available for pre-orders and players can choose from the following four editions:
The Limited Edition Bundle, exclusive to the Focus Entertainment Store, which includes the base game, a Steelbook, a metal poster and the official artbook designed by Mundfish
The Standard Edition, which includes the base game
The Gold Edition, which includes the base game and the Atomic Pass
The Premium Edition, which includes the base game, the Atomic Pass, an exclusive digital artbook and extra cosmetics.
Looks like we've never posted this image (using it as a cover doesn't count, right?)#theater pic.twitter.com/by3y2xPJpv

— @Mundfish #AtomicHeart (@mundfish) December 6, 2022
The Atomic Pass takes the Atomic Heart experience further with four DLCs, opening access to new areas and labs as well as new weapons, new enemies, bosses, and more!
Get any edition of Atomic Heart copy to obtain the Labour & Science weapon skin pack bonus DLC.
Atomic Heart releases February 21, 2023, on PlayStation 5, PlayStation 4, Xbox Series X|S, Xbox One and PC. Pre-order it now and sign up as a Focus member to get the latest info and upcoming exclusive offers for Atomic Heart and the whole Focus catalog.