Global technology leader ASUS has announced an intriguing collaboration with streetwear fashion brand A BATHING APE® (BAPE®), resulting in the launch of the limited-edition Vivobook S 15 OLED BAPE® Edition laptop. This partnership merges the worlds of technology and fashion, aiming to cater to a diverse audience.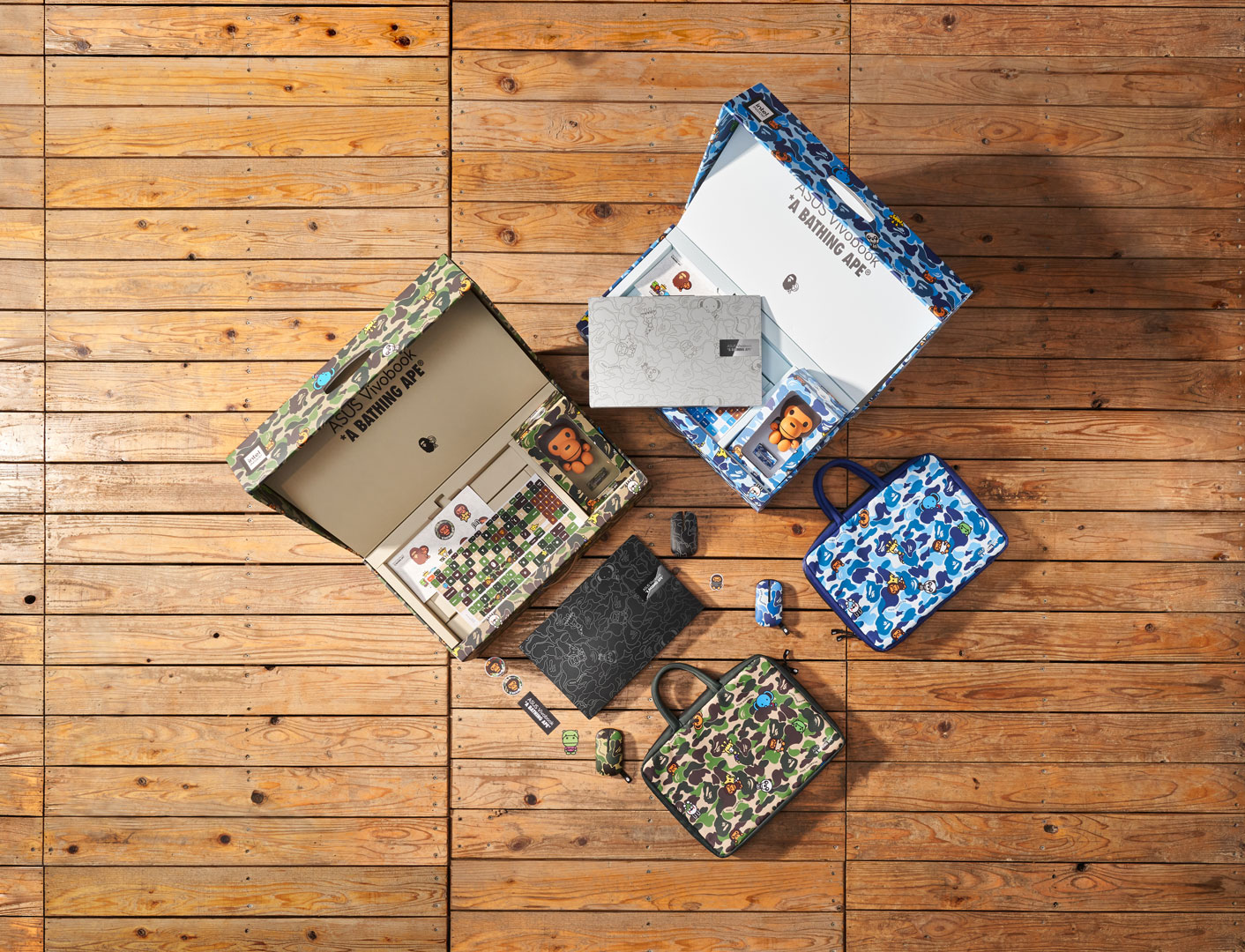 The Vivobook S 15 OLED BAPE® Edition laptop boasts substantial processing power, featuring an up to 13th Gen Intel Core™ i9-13900H processor, certified under Intel® Evo™ standards. The laptop is equipped with 16 GB of LPDDR5 memory and a 2.8K 120 Hz OLED display, promising an immersive and responsive user experience. The device's long-lasting 75 Wh battery is designed to accommodate extended usage, even on the go.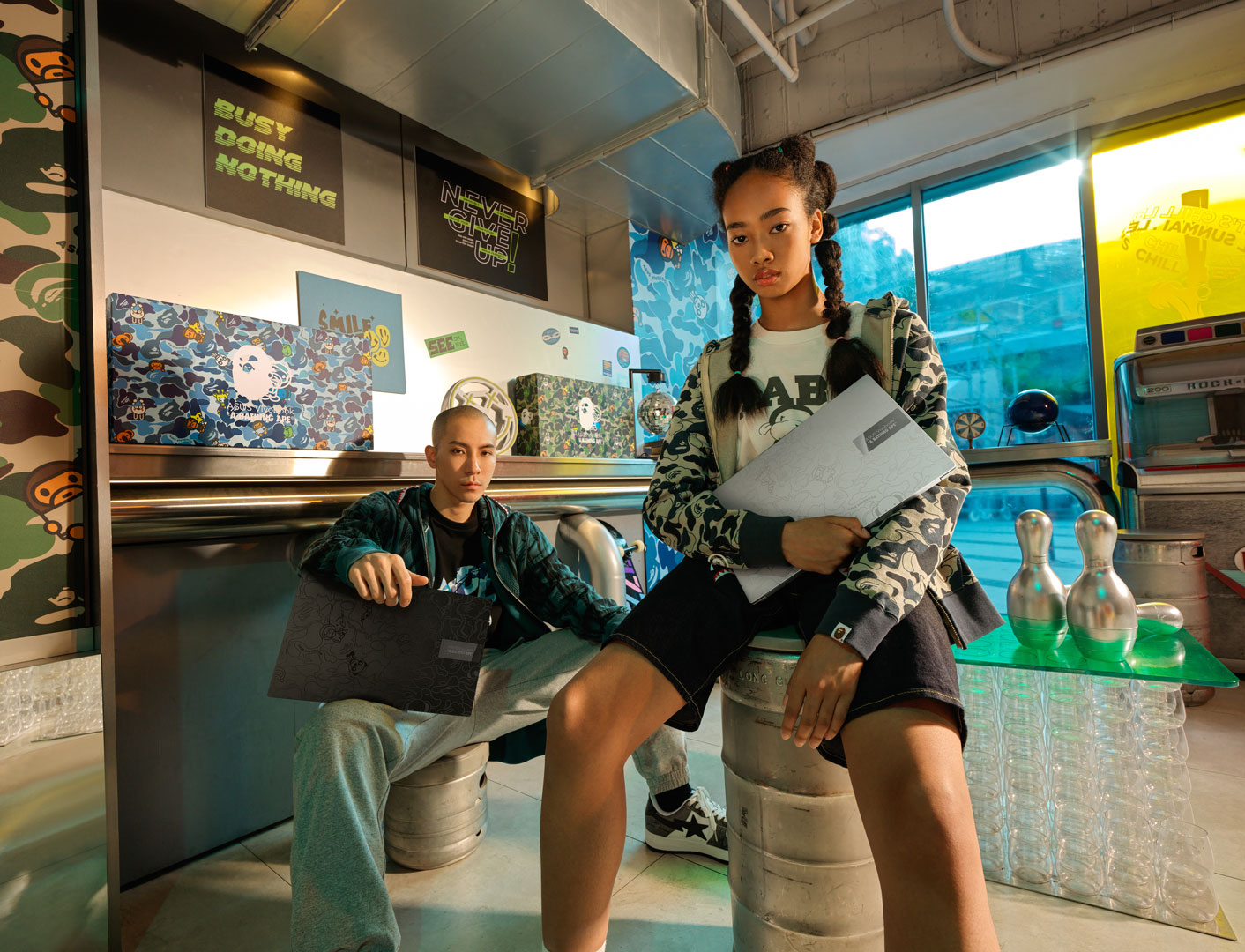 BAPE® and ASUS have highlighted their shared commitment to community values and unity, underscoring their unique collaboration. The limited-edition Vivobook S 15 OLED BAPE® Edition bundle is offered in two distinct color schemes: a blue bundle featuring a Cool Silver laptop, and a green bundle accompanied by a Midnight Black model. Both options showcase a metallic lid adorned with an intricate BAPE® x ASUS-designed photo-light-etched linear camo pattern. This distinctive design approach is further extended to the touchpad, bottom, and palm rest of the laptop, adding a sense of exclusivity.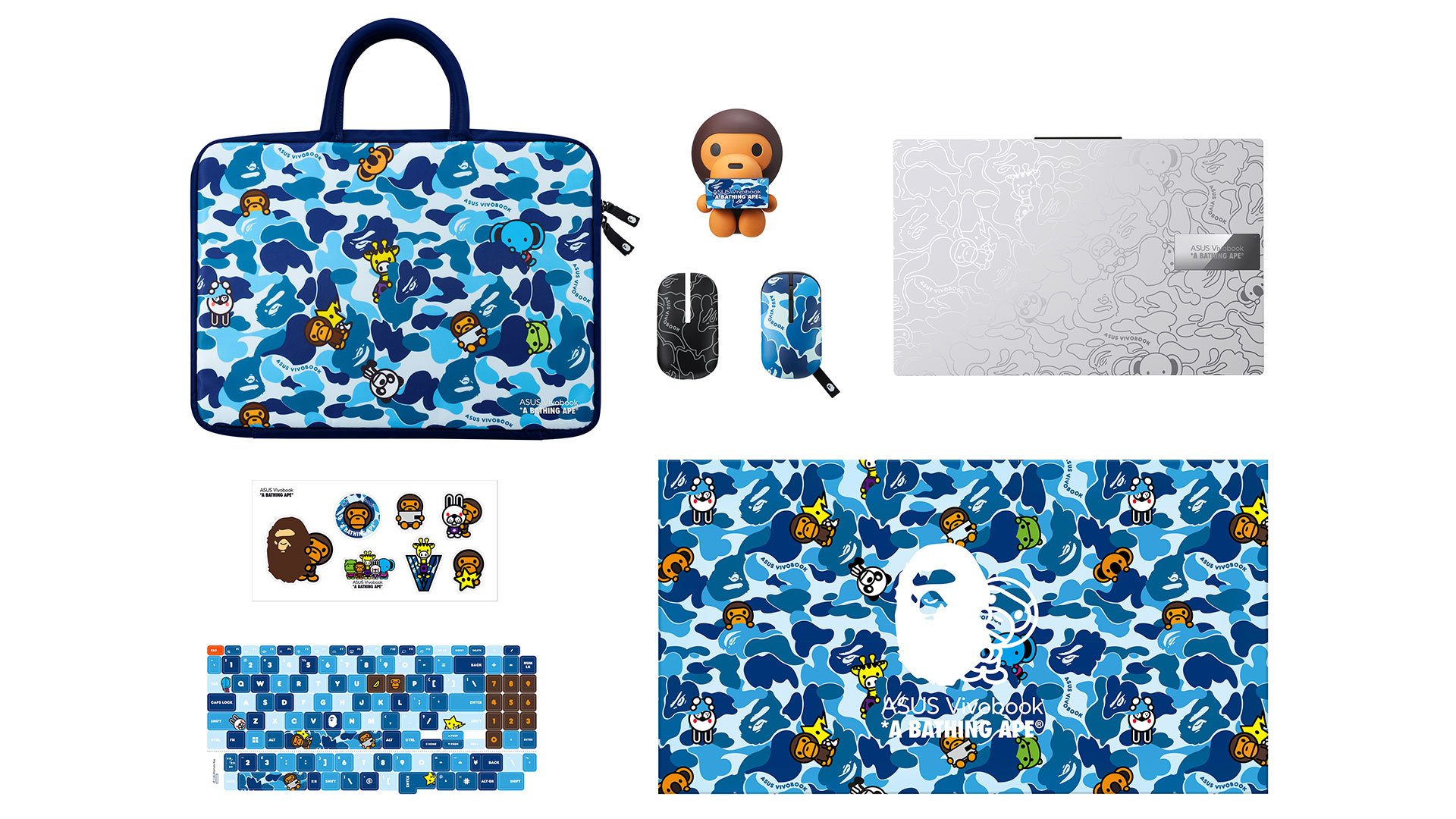 Complementing the laptop is an exclusive accessory bundle, featuring a carry bag with a blue camo pattern for the Cool Silver model or a green camo pattern for the Midnight Black model. The BAPE® ABC camo pattern, known for its timeless appeal, is integrated into the design, accentuated by BABY MILO® Friends characters for a playful touch. The bundle also includes a compact mouse with interchangeable top covers, matching the chosen colorway.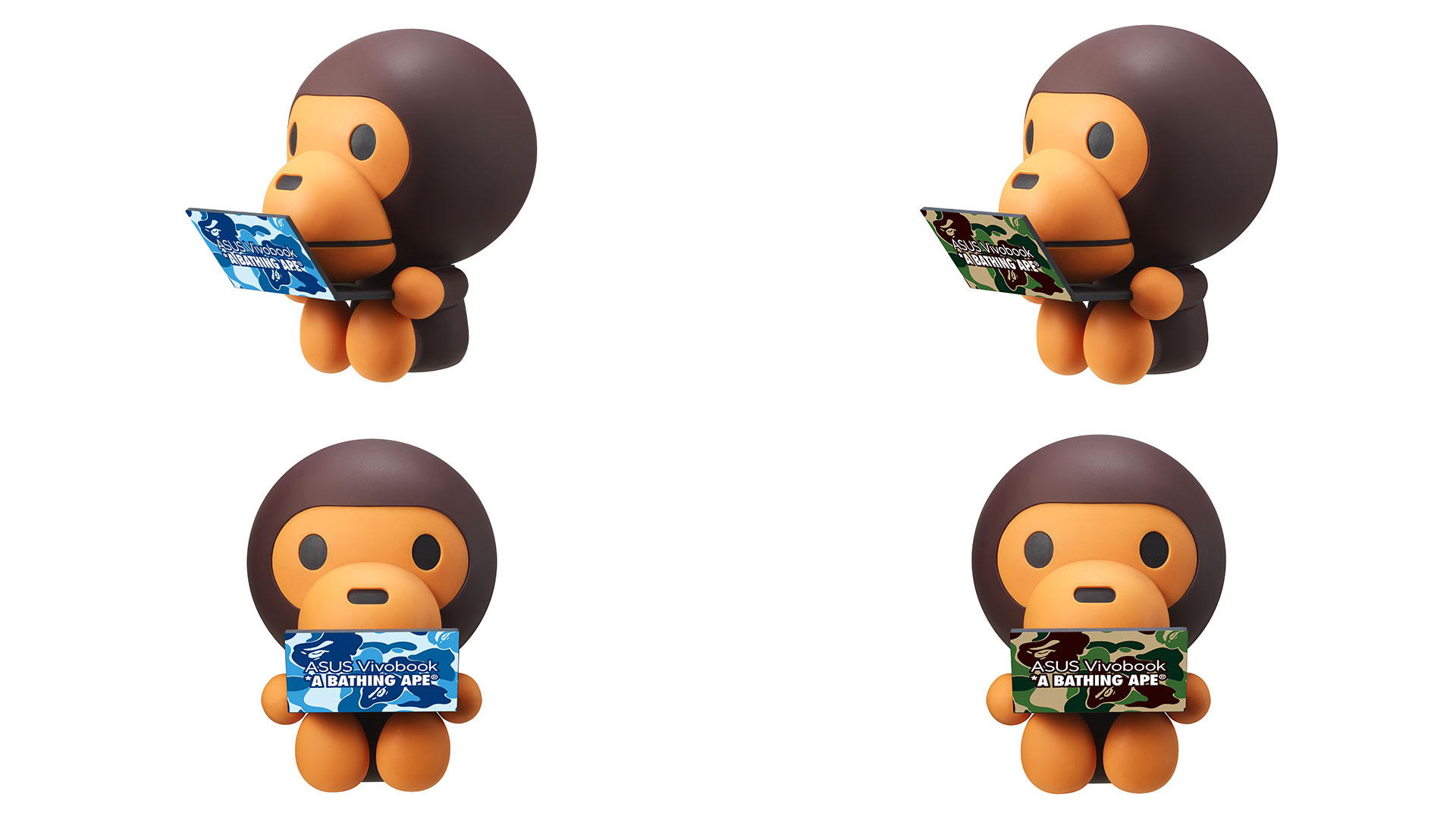 A unique BABY MILO® figurine carrying a Vivobook BAPE® Edition laptop adds a touch of creativity to the bundle. This collaboration places an emphasis on attention to detail, coupled with the robust performance of the Intel Core™ i9 processor, a high-resolution display, and a substantial battery life.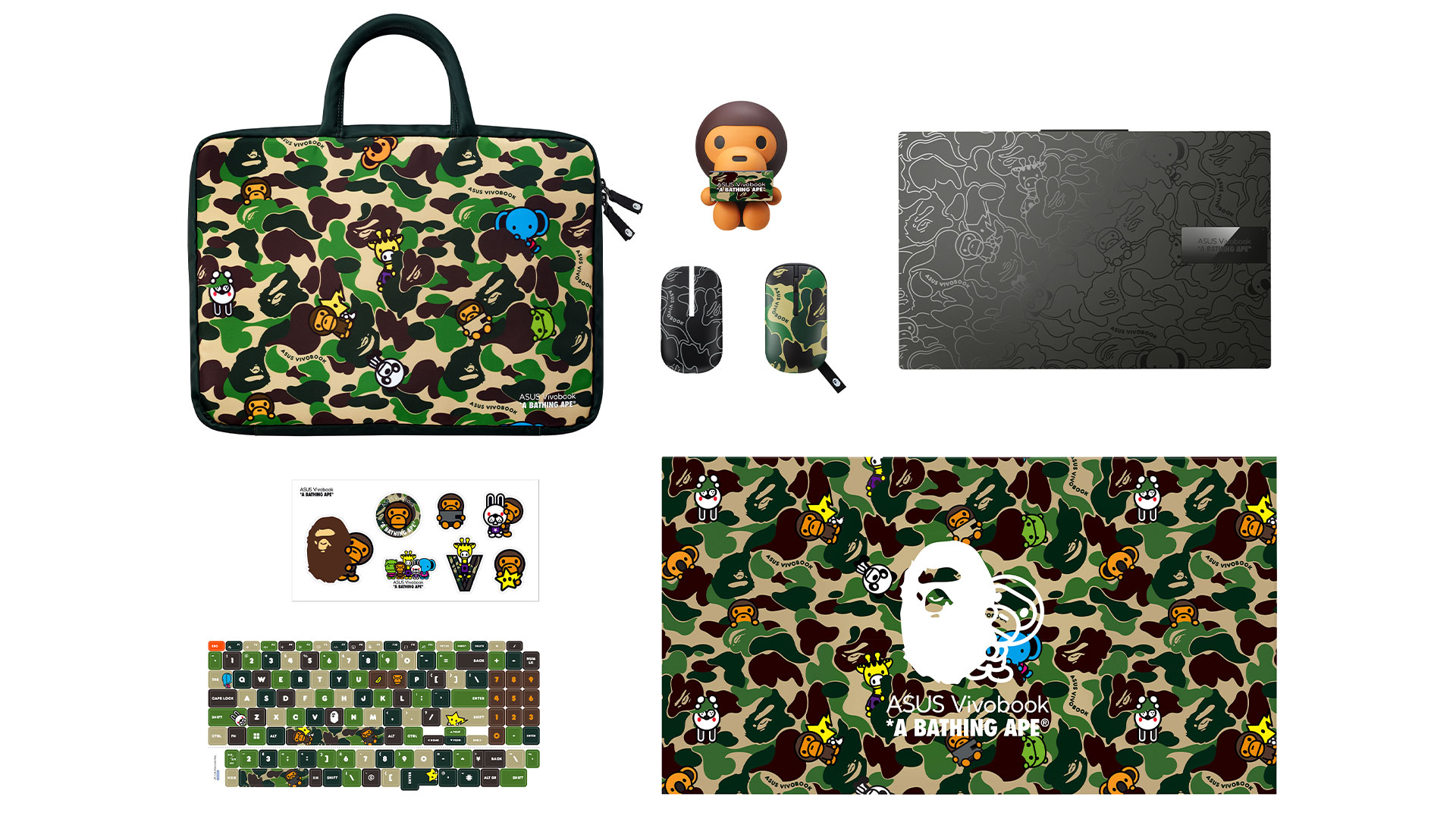 The limited-edition Vivobook S 15 OLED BAPE® Edition laptop not only offers a convergence of fashion and technology but also serves as a celebration of BAPE®'s 30th anniversary. With a price tag of RM6,499, the laptop is available through local authorized resellers and the official ASUS e-Store, inviting tech-savvy and fashion-conscious consumers to explore this unique blend of style and functionality.
---
Official Page : http://www.asus.com/my/laptops/for-home/vivobook/asus-vivobook-s-15-oled-k5504/
Launch Page : https://www.asus.com/event/vivobook-bape/?utm_source=media&utm_medium=pr&utm_campaign=23q3_vivobookbape_hq
ASUS e-Store : https://shop.asus.com/my/vivobook-s-15-oled-bape-edition-k5504.html