ASUS has announced that the new ROG Strix and TUF Gaming NVIDIA GeForce RTX 4080 series graphics cards is now available.
Powered by the new ultra-efficient NVIDIA Ada Lovelace architecture, the 3rd generation of RTX, GeForce RTX 40 Series GPUs are beyond fast, giving gamers and creators a quantum leap in performance, neural rendering and many more leading platform capabilities. This massive advancement in GPU technology is the gateway to the most immersive gaming experiences, incredible AI features and the fastest content creation workflows. These GPUs push state-of-the-art graphics into the future.
ROG and TUF Gaming graphics cards pair that potent processing power with a stack of innovations to deliver even higher performance, lower temperatures and enhanced reliability for work and play.
Take no prisoners with the ROG Strix GeForce RTX 4080 16GB
For a high-performance card that merges style and substance, the new ROG Strix GeForce RTX 4080 16GB is an excellent choice for a next-gen powerhouse of a PC. Whether one is playing gorgeous games with high-resolution graphics or frantic esports where every single frame is crucial, the overclocked ROG Strix GeForce RTX 4080 16GB pushes this new GPU to the height of its potential.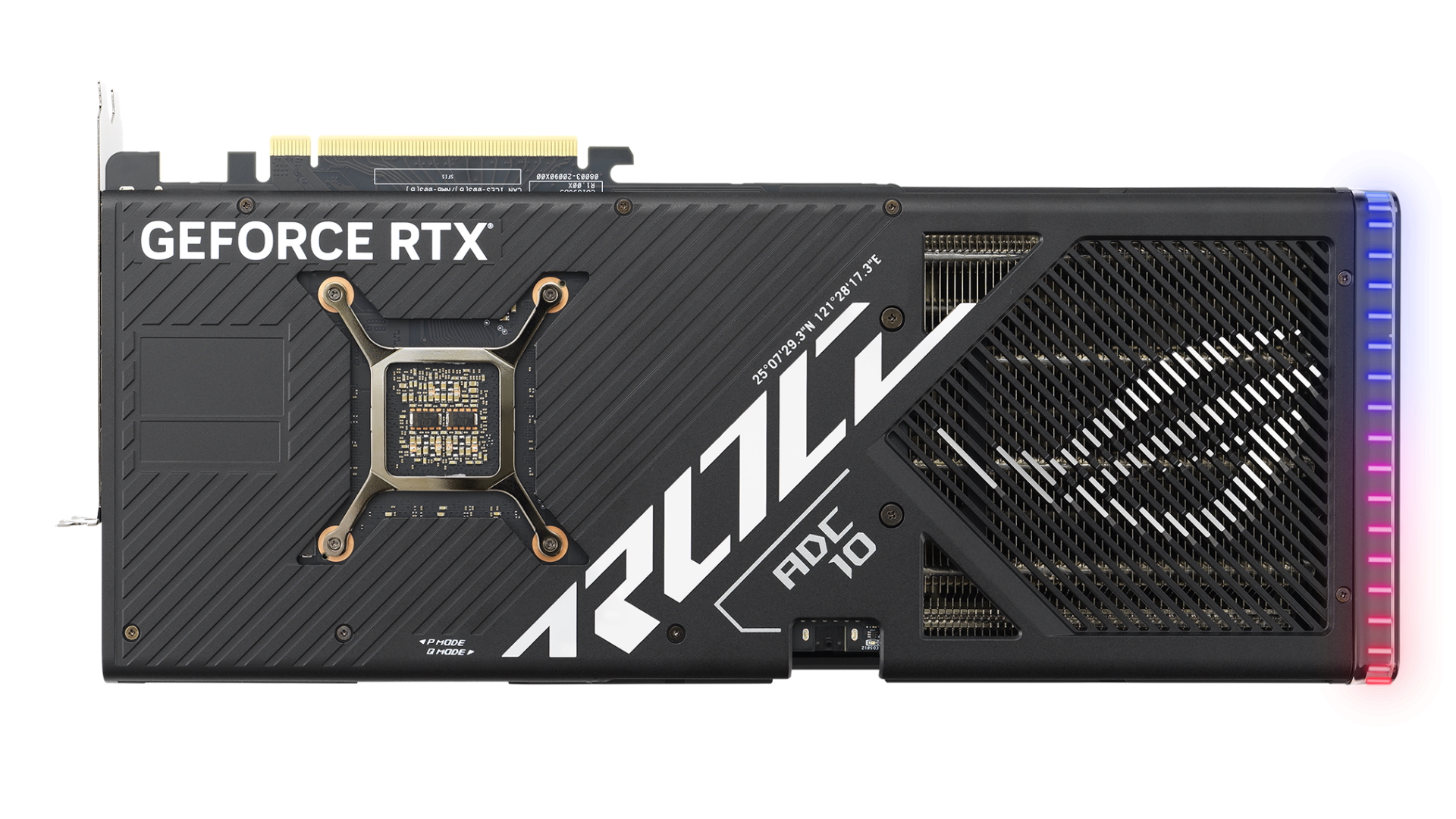 In order to do that, this 3.5-slot cooler design uses the same die-cast metal frame, shroud, and backplate as the ROG Strix GeForce RTX 4090, providing next-level rigidity for the PCB. At 357 mm long, it offers a massive heatsink for plenty of heat dissipation, as well as a backplate with an enlarged vent for airflow to pass through.
Underneath the heatsink lies the true hero of this performant card, however. Like its higher-powered sibling, ASUS eschewed the traditional heatpipe design and outfitted the ROG Strix GeForce RTX 4080 16GB with a new ASUS-exclusive vapor chamber that uses milled channels to give the heatpipes more contact area. With this more efficient design, ASUS could crank up the power delivery without sacrificing temperatures.
ASUS paired this new heatsink and vapor chamber with the same updated Axial-tech fans, which use a thicker design with seven blades and full barrier rings for more airflow and pressure than previous generation models. This allowed ASUS engineers to further reduce GPU temperatures and fan noise, even with the extra power allotted to the next-gen GPU onboard.
And of course, the ROG Strix GeForce RTX 4080 16GB is loaded with features that make Strix the best of the best. It is equipped with ARGB tail-lights that connect to the rest of one's rig through Aura Sync, as well as two FanConnect II headers that offer custom control of case fans through the GPU Tweak III software. A Dual BIOS switch offers a choice between maximum performance and quiet acoustics, while 0dB technology ensures both modes will be completely silent at low loads. Combine all that with the Auto-Extreme manufacturing process, and users have a beast of a card that will not let them down. For the best GeForce RTX 4080, ROG Strix has users' backs in even the toughest firefights.
Play the long game with the TUF Gaming GeForce RTX 4080 16GB
Built with high performance and long-lasting durability at its core, the TUF Gaming GeForce RTX 4080 16GB brings next-gen performance in a sturdy design. Compared to the TUF Gaming GeForce RTX 3080, this new card boasts a die-cast unibody shroud and aluminum backplate to protect the PCB underneath, with a 3.65-slot thick heatsink for next-level cooling. That is slightly thicker than the Strix variants of this card, but it is also more than 9mm shorter for wider case compatibility.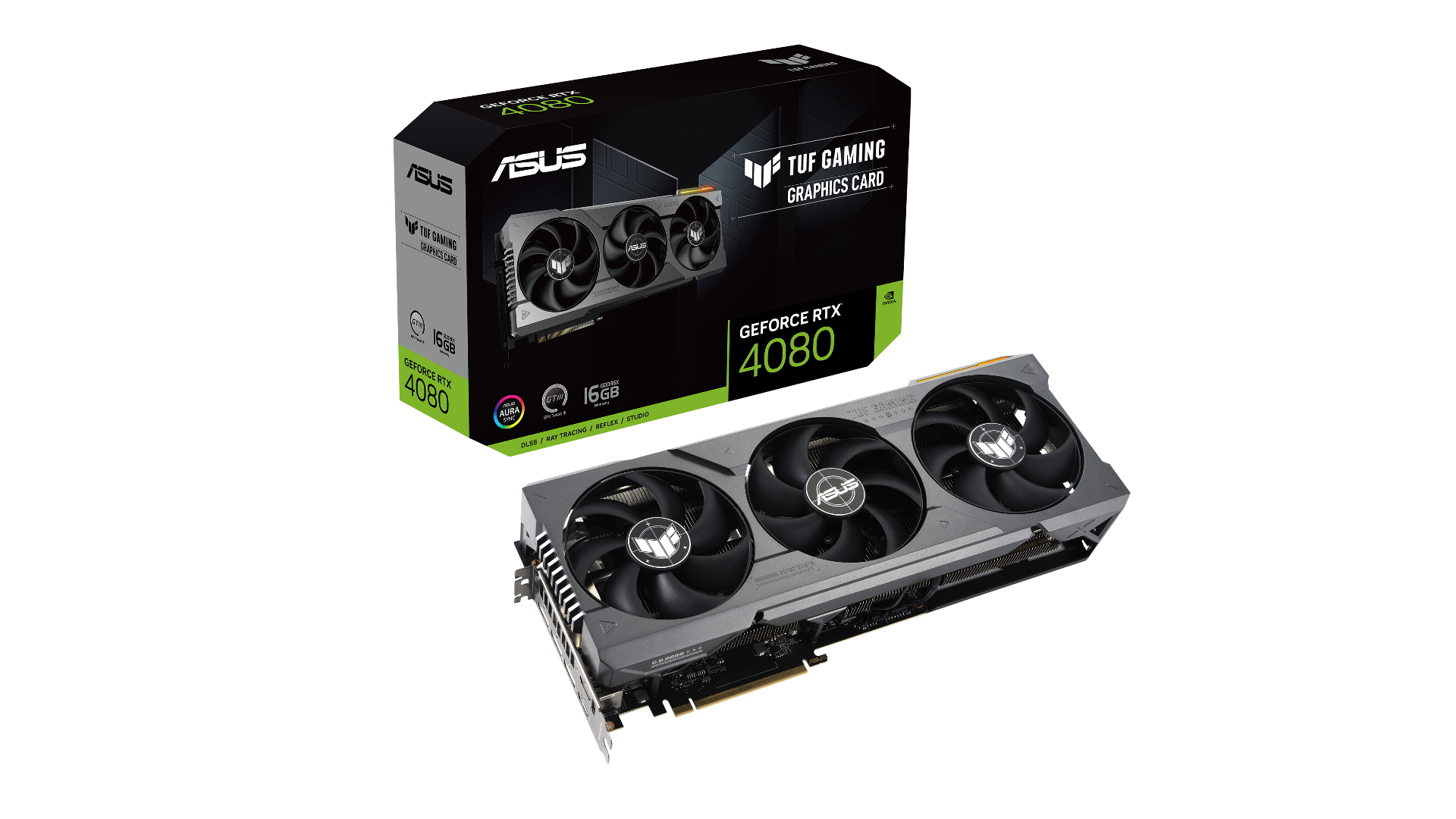 A trio of ASUS Axial-tech Fans create ample airflow for this powerhouse, with the rightmost fan blowing air through a new vent along the edge of the backplate. Significantly larger than the previous generation, this vent allows for cool operation while sporting a TUF logo that spans both the backplate and the vent frame for a unique look. Underneath, an updated 3D acrylic TUF logo shines on the edge of the shroud with ARGB lighting that can be coordinated with the rest of one's PC using Aura Sync. A Dual BIOS switch lets one choose between performance and quiet modes, or get to manual tweaking with GPU Tweak III. If one wants a high-performance card that will truly stand the test of time, equip the TUF Gaming GeForce RTX 4080 16 GB and get those boots on the ground.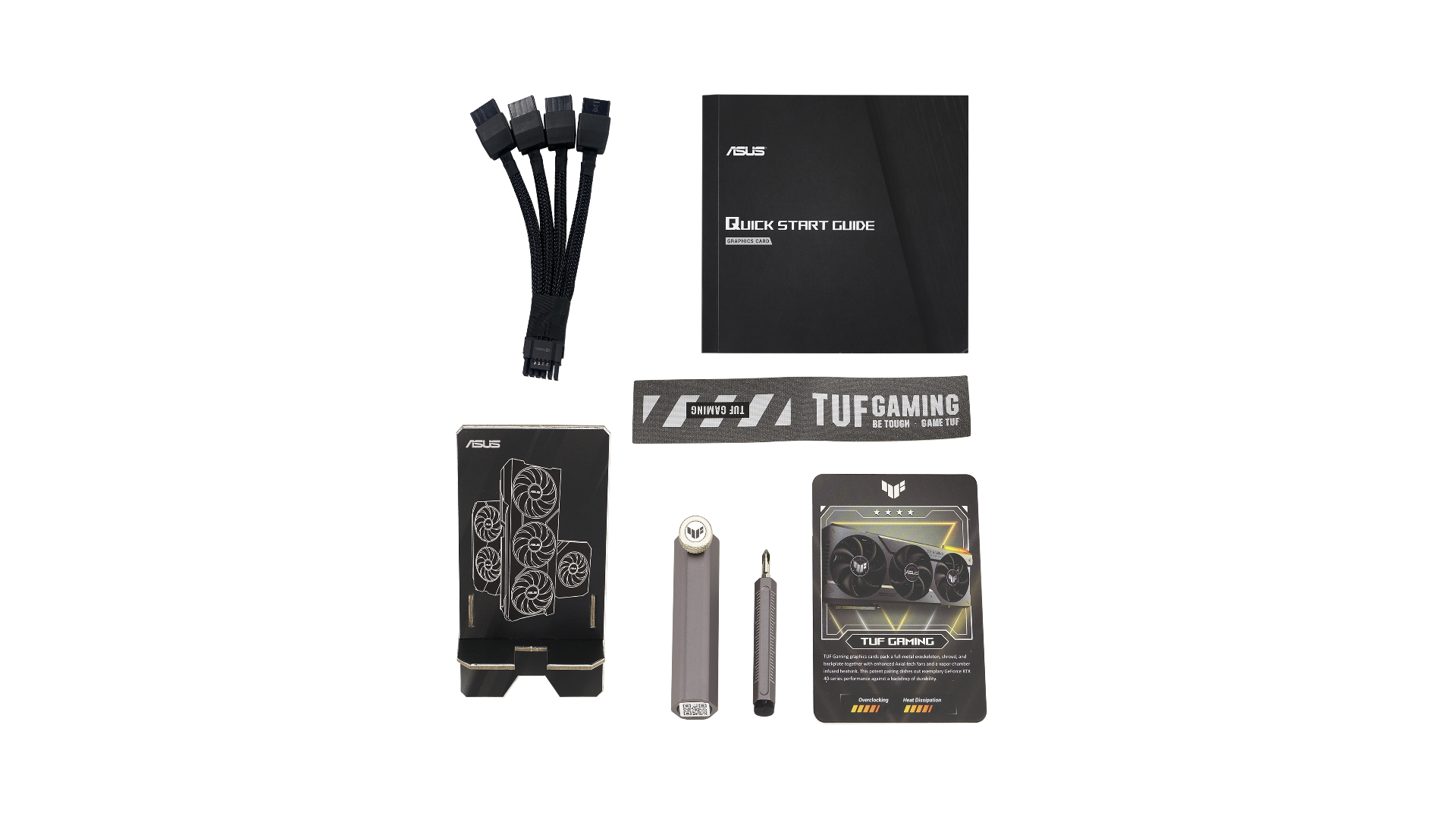 Go on a power trip
The ROG Strix and TUF Gaming GeForce RTX 4090 and RTX 4080 are some of the most powerful gaming cards we've ever offered, providing unparalleled performance for high-end PCs. To make sure you get the absolute most from your next-gen rig, pair your new graphics card with one of our premium power supplies, like the ROG Thor 1000P2, ROG Thor 1200P2 or ROG Loki SFX-L 1000W Platinum for small form factor builds. With their high-quality components, quiet operation, and 10-year warranty, you know your PC is in good hands.
Availability and Pricing
Model
Pricing
Warranty
ROG-STRIX-RTX4080-O16G-GAMING
RM 7,999
3 + 1 Year Extended Warranty
ROG-STRIX-RTX4080-16G-GAMING
RM 7.899
TUF-RTX4080-O16G-GAMING
RM 7,399
TUF-RTX4080-16G-GAMING
RM 6,800
Register at: https://my.rog.gg/WarrantyExtension