Sir!! there is a Assassin's Creed in My Final Fantasy!!
Everything is permitted indeed! Assassin's Creed is coming to Final Fantasy XV as a DLC!
Assassin's Creed Festival brings in new Minigames and Items. There are also some elements from the Assassin's Creed franchise such as the leap of faith or assassinating guards from inside a haystack.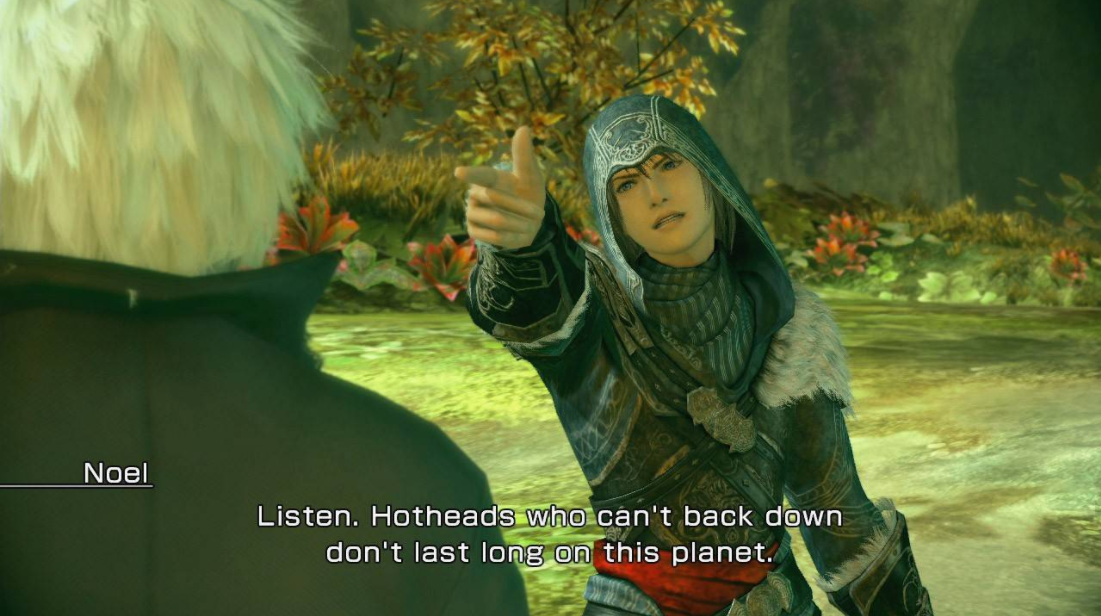 This is not the first time Ubisoft and Square Enix collaborated. Previously in Final Fantasy 13 X-2 an outfit worn by a famous Assassin Ezio Auditore was available for Noel to equip!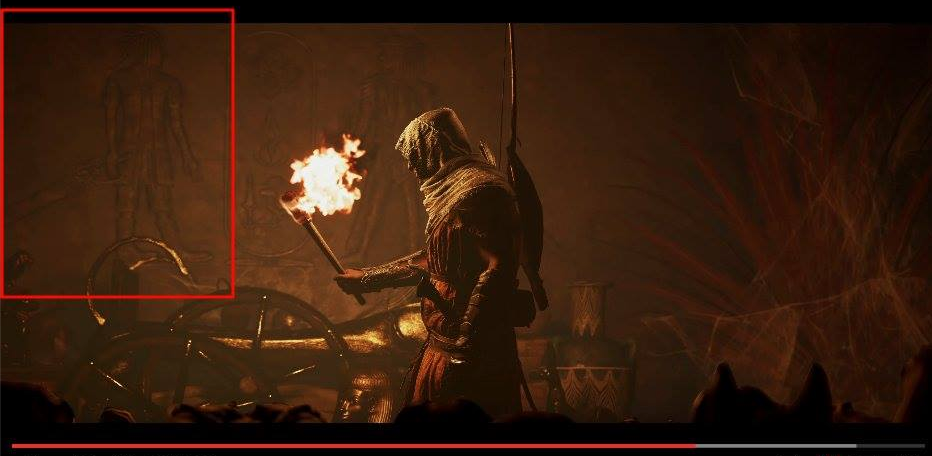 To return the favor, Ubisoft sneaked a drawing of Final FAntasy XV's Noctics and Ardyn on the wall in Assassin's Creed Origin trailer.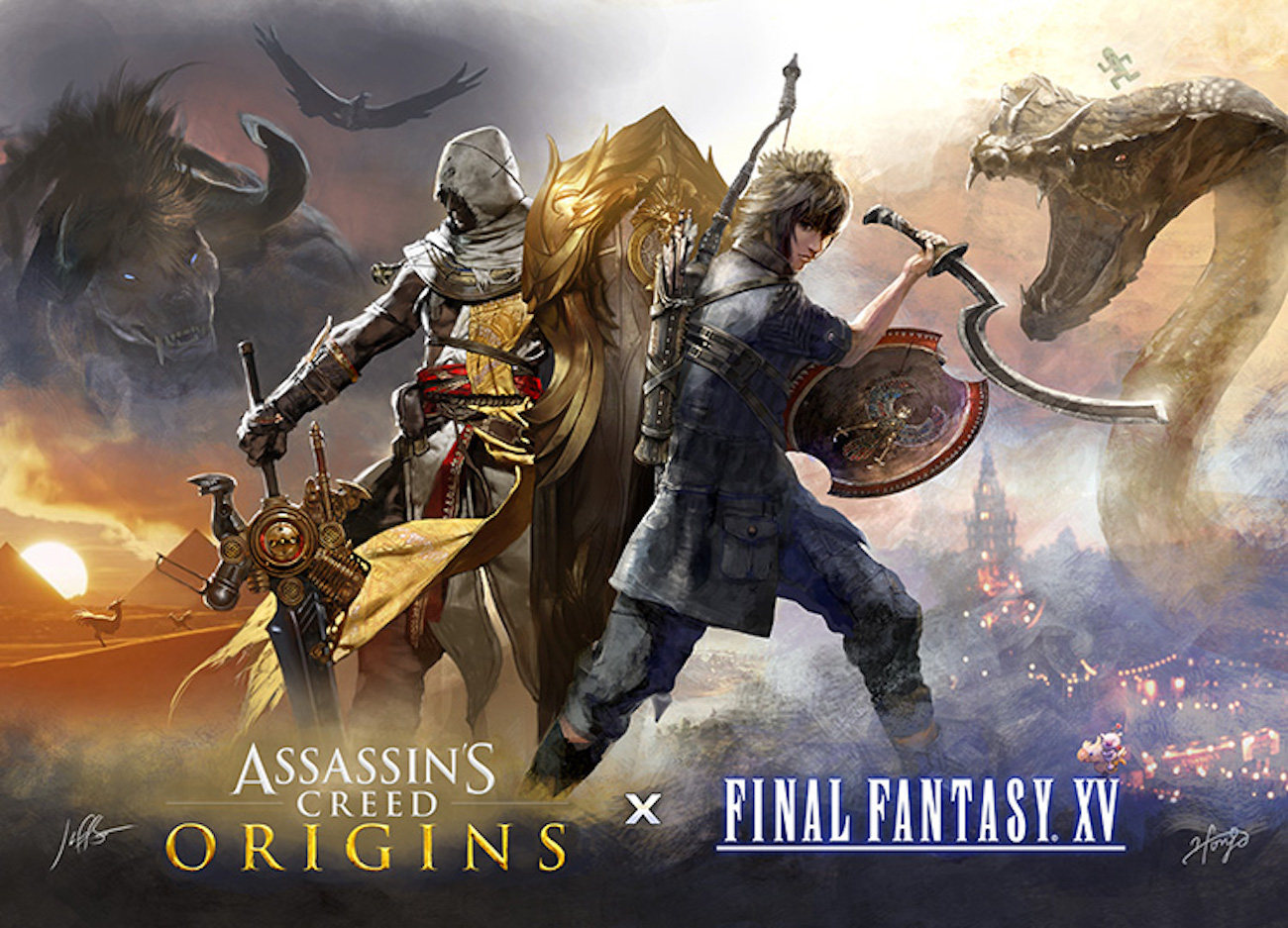 In the image above, you can see Bayek is wielding the Engine Blade. Seen also in the background are two chocobo's with pyramids. Is this just purely for illustration purpose? Or maybe there will be a Final Fantasy XV DLC for Assassin's Creed Origin in the future?
Final Fantasy Assassin Festival event starts on 31st Aug 2017 and will last until 31st Jan 2018.