ININ Games and Artdink opens up the official release for Wonder Boy: Asha in Monster World for the Western retail release for both physical and digital on Nintendo Switch and PS4 versions on May 28th, 2021 for North America, Europe, and Australia. Pricing will be at €39.99 / $39.99 / £34.99 and include the original Monster World IV exclusively.
Source: worthplayingvideos
The digital Switch and PS4 versions, by STUDIOARTDINK, will be available in EU and US through the online stores for €34.99 / $34.99 / £31.49 (GBP to be confirmed). Furthermore, the Steam version will release a month later on June 29th. The game will be available for €34.99 / $34.99 / £31.49 (GBP to be confirmed) on Steam. The digital versions won't include the original game.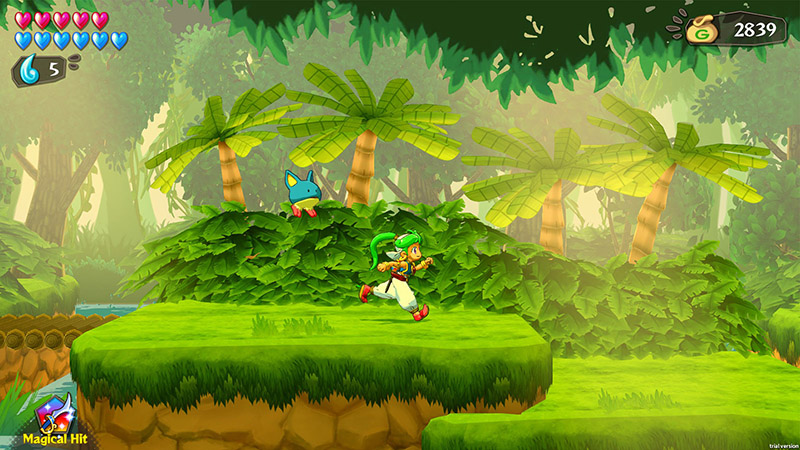 Two friends saving the world
Asha, with her companion, Pepelogoo, must free the four spirits confined by evil forces whose origin she discovers throughout her journey. While the story remains true to the original 1994 game it is a full remake of Monster World IV, with cell-shaded 3D graphics and 2D gameplay that stays close to the beloved original, including enhanced visuals and refined play content.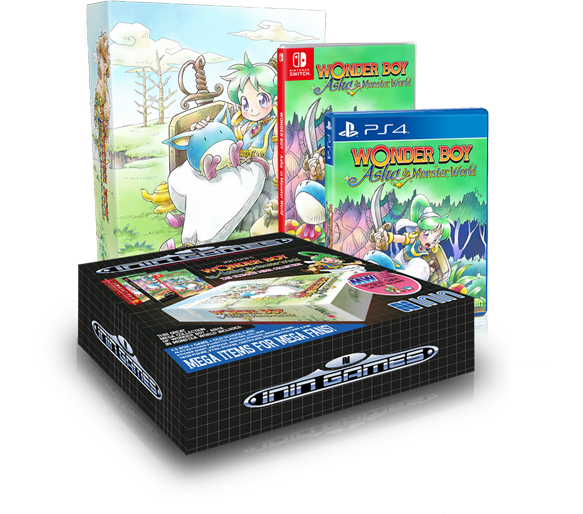 Limited and exclusive physical editions
Three limited editions for Switch and PS4 can exclusively be pre-ordered at Strictly Limited Games. All three editions include the original Monster World IV:
The Limited Edition is available for €39.99 and includes an exclusive color manual & reversible box art.
The Collector's Edition includes terrific items like the Monster World Map, 2x soundtrack (Original & Remix), Artbook, a Squishy Ball Pepelogoo, and more (€99.99).
The Mega Collector's Edition celebrates the origins of the game and includes everything from the CE and even more fantastic items like the Asha and Pepelogoo Figurine (18cm / 7.1″), Asha Pixel Pin, a Vinyl Sticker for your console, and more (€179.99).