Did you know that the #GalaxyWatch4 series is more than just a smartwatch? It helps you to not only monitor your health and overall wellbeing but also keep you safe at the same time.
With the latest feature update on the #GalaxyWatch4 series, you'll be able to watch over your loved ones with the Fall Detection[1] feature. In the event of an emergency or unforeseen accident, the #GalaxyWatch4 will automatically detect the fall and will prompt an alert for 60 seconds with a popup, sound and vibration. Should there be no response, the built-in system will then alert your emergency contacts[2] either via auto-calling or send out SOS signals with detailed locations on Google maps. Thus, ensuring that the user gets help right away. So have peace of mind at all times when you have your #GalaxyWatch4 series all set up.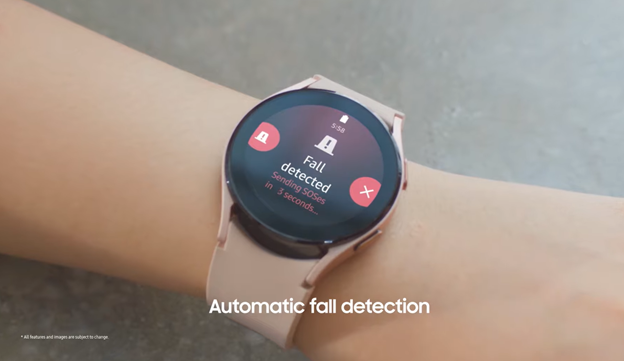 Technology plays a huge role in helping those who are into all-things fitness and the new Samsung #GalaxyWatch4 series is here to help you achieve that ideal body you've been aiming for. As the very first Samsung smartwatch to be fitted with Samsung's superior Bioelectrical Impedance Analysis (BIA) Sensor technology, the #GalaxyWatch4 series can help you analyse and track your vitals accurately.
So crush those fitness and wellness goals by recording your food intake with Samsung Health and get daily real-time analysis of your Body Composition[3] at your fingertips. In just 15 seconds, you'll be able to learn more about your current skeletal muscle, basal metabolic rate, body water, and body fat percentage. This way, you can get a more holistic view of your health and work towards your desired fitness goals.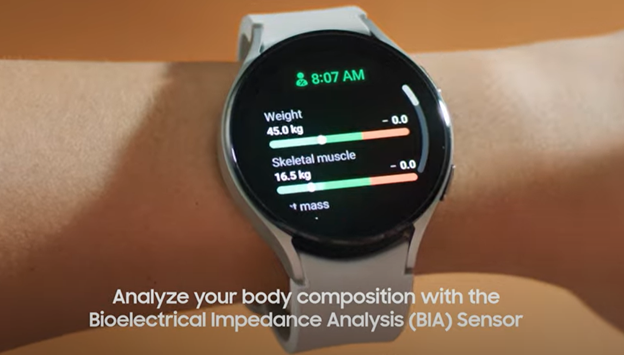 For those who enjoy running or are training for a marathon, the #GalaxyWatch4 series is definitely for you. Monitor your run performance by checking your running alignment as you're on the run and adjusting your run accordingly for better performance. From asymmetry to vertical, stiffness and many more, you'll be able to get a full run analysis post-run based on your pace, age, weight and height. There's even a scoring system that is able to help you get better with training. Not forgetting an important tracker, the VO2 max. The VO2 max measurement provided by the Samsung Health app is basically your maximum oxygen intake during your run and is estimated based on your heart rate during your run.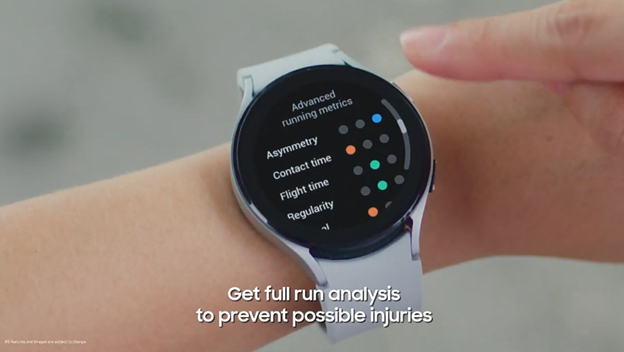 The #GalaxyWatch4 series is here to assist you to run in your best form for an even better quality run and help you prevent any possible injuries. So set up your #GalaxyWatch4 and start running today.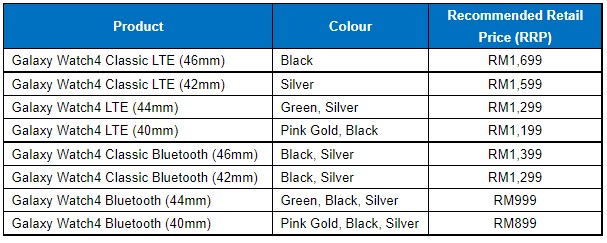 For more information about the Galaxy Watch4 and Galaxy Watch4 Classic, please visit:
Galaxy Watch4 Classic Bluetooth 44mm
Galaxy Watch4 Classic Bluetooth 46mm
[1] To notify an emergency contact, a network connection is required. GPS accuracy may be affected by obstructions to the satellite signal, such as buildings.
[2] Up to 4 emergency contacts registered in the Galaxy Wearable app.
[3] Intended for general wellness and fitness purposes only. Not intended for use in detection, diagnosis, or treatment of any medical condition or disease. The measurements are for the user's personal reference only. Please consult a medical professional for advice. Do not measure your body composition if you have an implanted pacemaker or other implanted medical devices. Do not measure your body composition if you are pregnant. Measurement results may not be accurate if you are under 20 years old. Availability of this feature may vary by market.