[SPONSORED POST]
Redroad, the smart home appliance provider known for delivering quality products have released their newest handheld cordless vacuum cleaner, the Redroad V17. This flagship device sports a stunning look alongside cutting-edge technology with superb must-have features.
Some of the new technology the Redroad V17 is bringing includes the Omni-directional motorized dual roller brushes as well as the double replaceable HEPA filters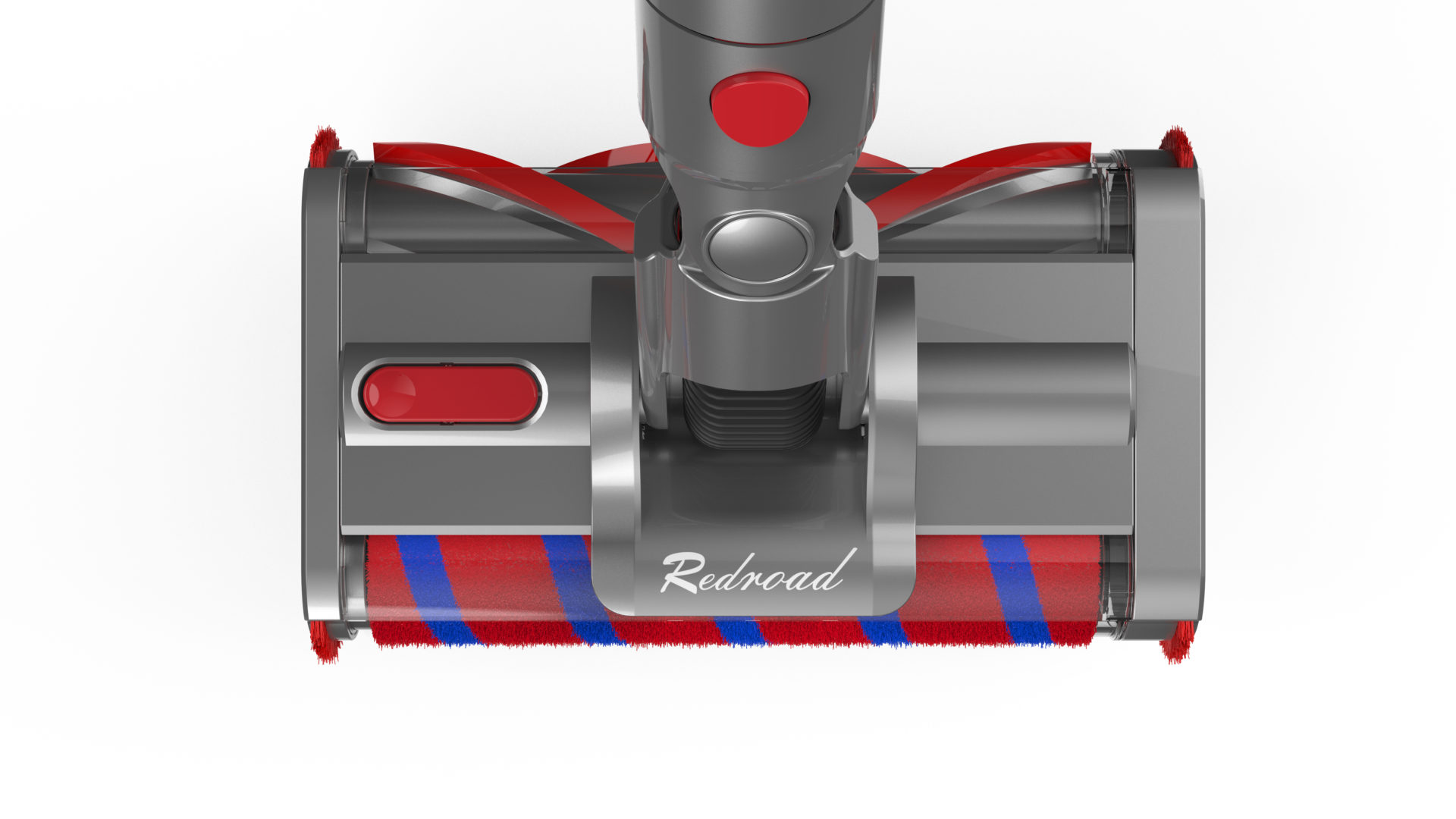 Clean with Greater Efficiency
With surging suction and an innovative dual motorized roller brush, the Redroad V17 is great for deep and thorough cleaning. The two roller bars are independently motorized to roll towards each other enabling a much better collection of waste leaving nothing out.
The dual motorized roller brush of the Redroad V17 is easily interchangeable between two-floor bars or two carpet bars, offering a multitude of vacuuming solutions to fit any given scenario.
You can either use both rollers fitting to clean hard flooring or carpets or one of each roller for the flexibility in cleaning both floor types in one quick and effective go.
With the 360 degrees caster wheels, the dual motorized roller brush is easy to maneuver even in complex home layouts almost effortlessly. Those days of lifting the vacuum cleaner awkwardly or twisting your wrist to clean hard-to-reach spots are over!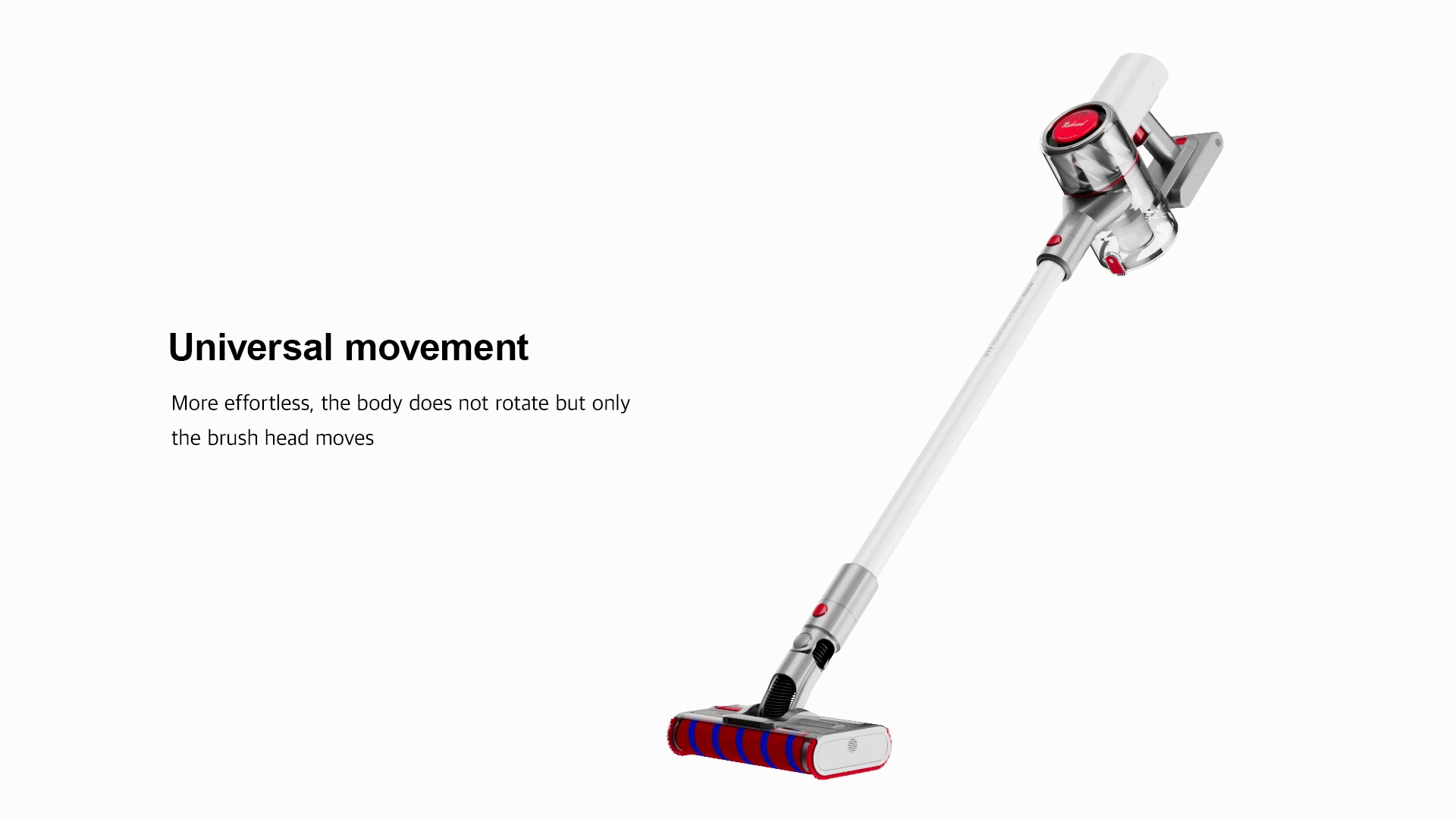 More Comfortable And Healthy
The V17 is another proud Redroad appliance that provides a refreshing, noise-free, and personalized way when it comes to home cleaning.
It is equipped with a third-gen Mandala filtration system that has double-activated charcoal HEPA filters for cleaner air to breathe. The five filtrations H12 HEPA inlet system protects the 12-cone motor, extending its service life while the H13 HEPA outlet ensures that the outflowing air is free from pollution and fine dust, making it safe to breathe in.
The filters are designed to capture up to 99.7% of fine particles on a scale of 0.1 microns and that includes dust mites, certain types of mold, pollen, and even pet dander which goes a long way to protect babies or people with rhinitis or asthma.
As a bonus, owners can also customize the colour of the HEPA filter cover when choosing their very own gorgeous Redroad V17.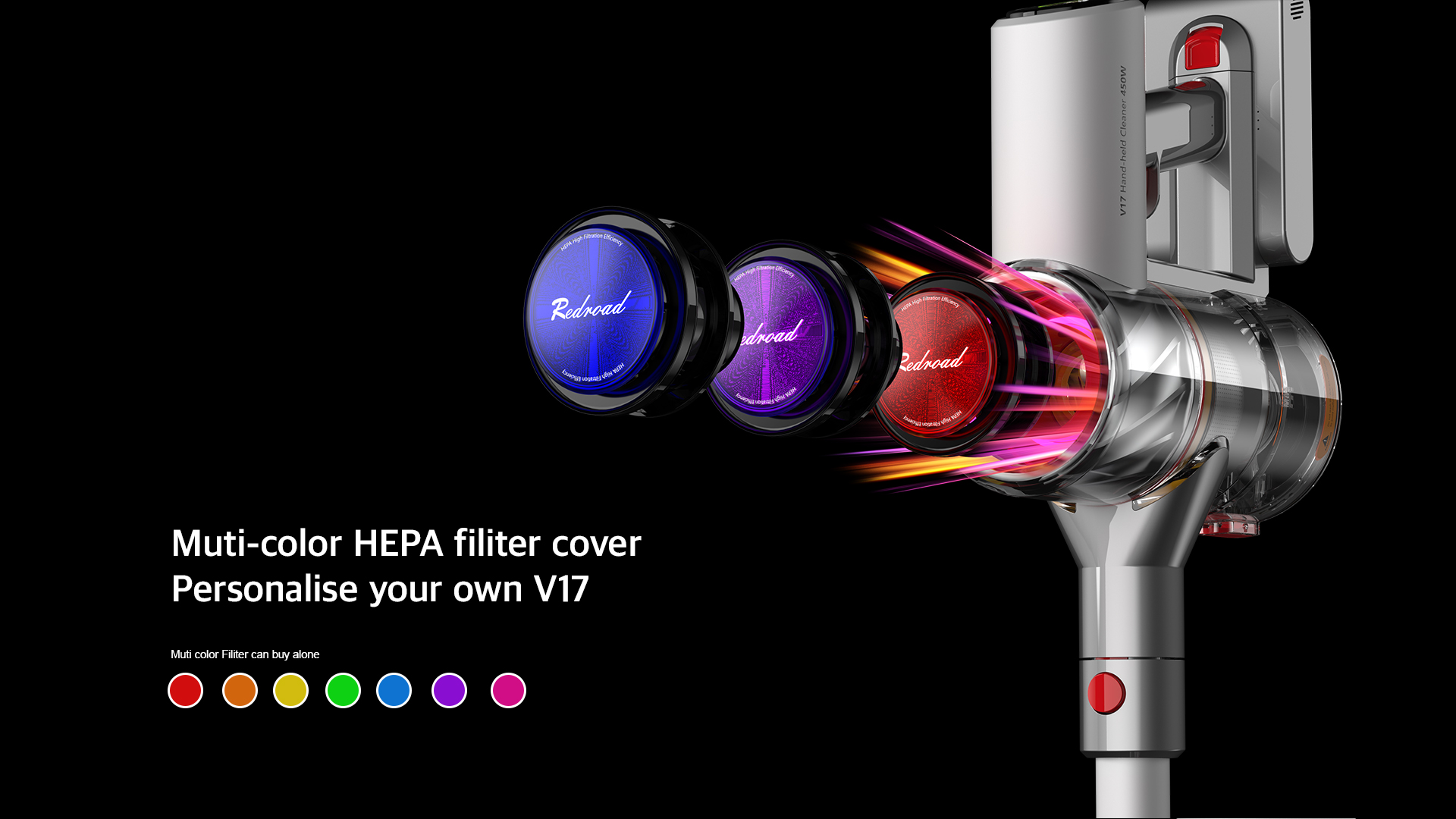 A Friend To The Ears
Stereotypically, a vacuum cleaner is a noisy machine but over the years engineers from across the globe have been hard at work in tackling the issue of how to reduce the noise level as much as possible.
Redroad is leading the charge with their nine-stage Mandala System as the overall design allows the V17 to output noise only up to 60dB, freeing you and your family from excessive noise pollution and have a comfortable cleaning experience.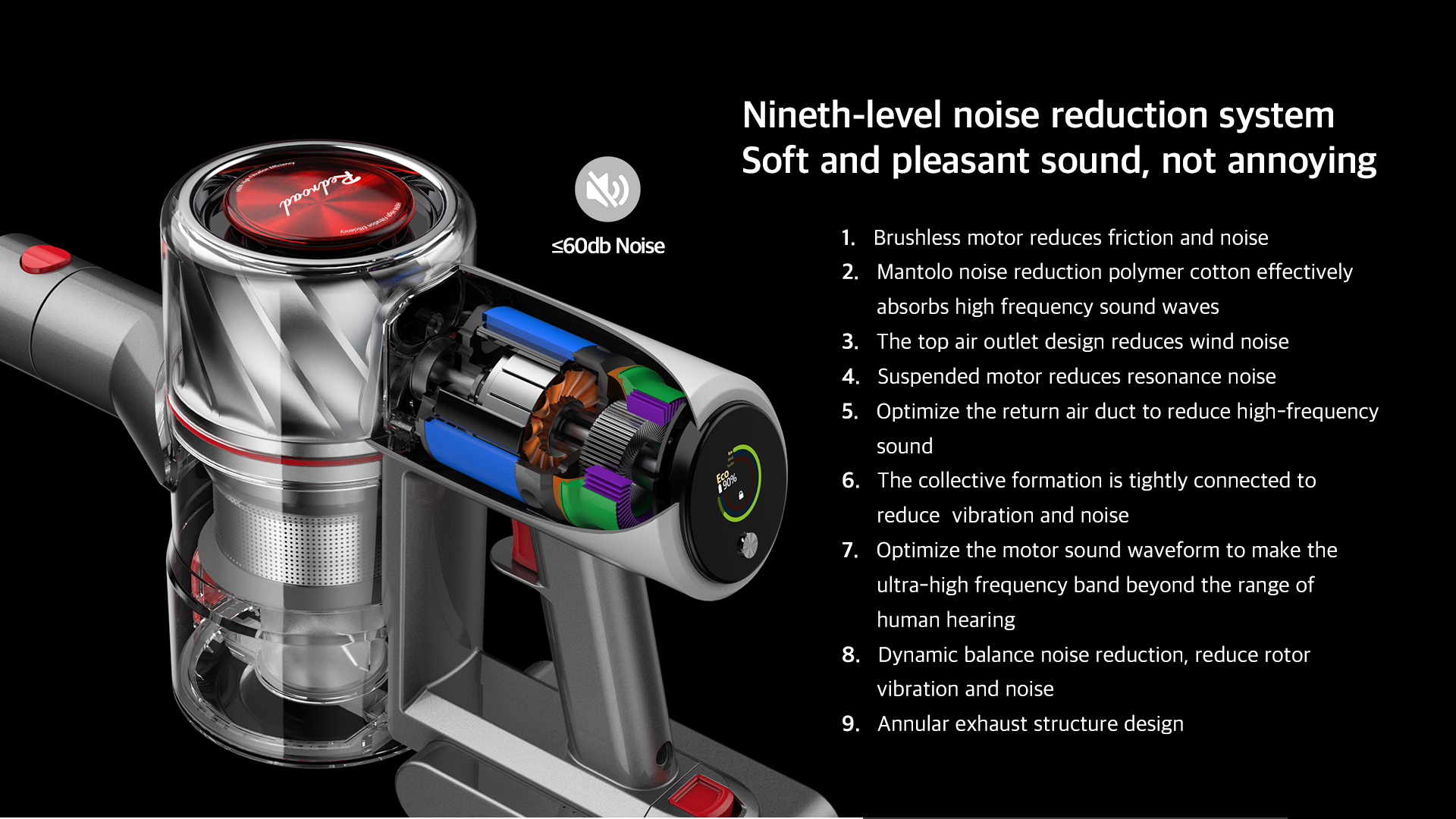 Surging Suction, Abundant Accessories
Cleaning power is the most essential attribute that determines the quality of a vacuum cleaner. The Redroad V17 has meticulously designed all the parts and accessories to produce the highest quality standard and set an impressively high bar for cleaning power.
Redroad is devoted to shaping a comfortable and clean way of living for its customers and with a 120,000RPM top-notch digital maglev brushless motor and optimized air duct design, the V17 is among the top tier when it comes to suction.
The 450W rated power outputs a 155AW suction rate and 26,500Pa suction power that can be said to be even excessive for daily house cleaning but this makes the V17 ideal for handling anything that you can throw it's way.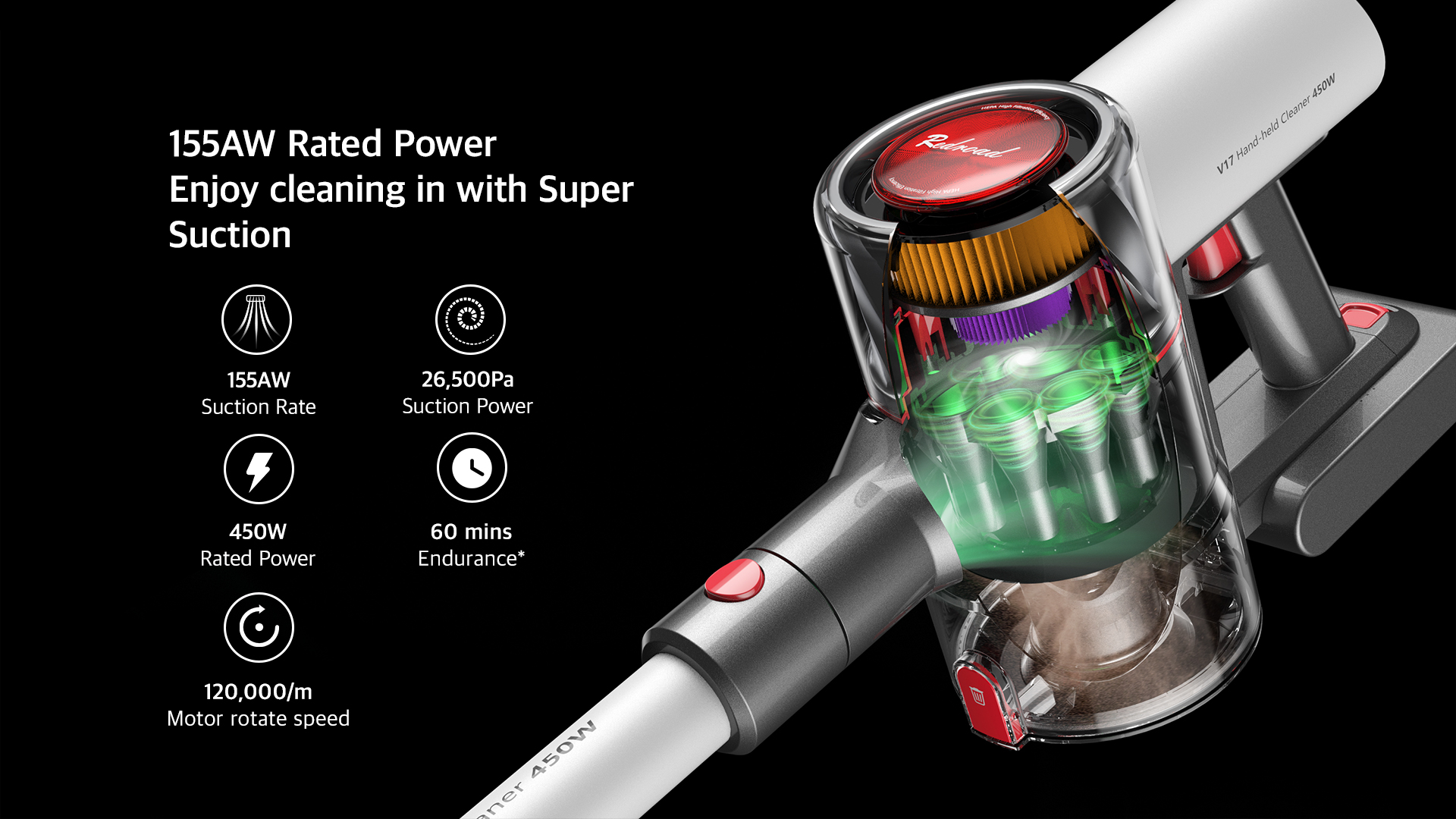 The V17 also comes with an abundance of accessories that encompasses all scenarios which include an extension rod, main brush for deep floor cleaning, crevice nozzle with LED lights to illuminate hidden dust particles, wide nozzle and hose for blind spots in hard-to-reach places, a motorized mite brush especially for beds or couches to remove 99.9% of embedded mites or pet dander, and a dusting brush for keyboards, curtains, or car seats.
When it comes to cleaning the V12, it is just so easy. Dump waste at a push of a button but if you are worried about the device starting to smell, you can do deep cleaning too with a small brush tucked in the dust cup.
The top HEPA can be detached and cleaned with cool water leaving it feeling just like new after it has dried. All the roller brush bars can be easily detached and washed.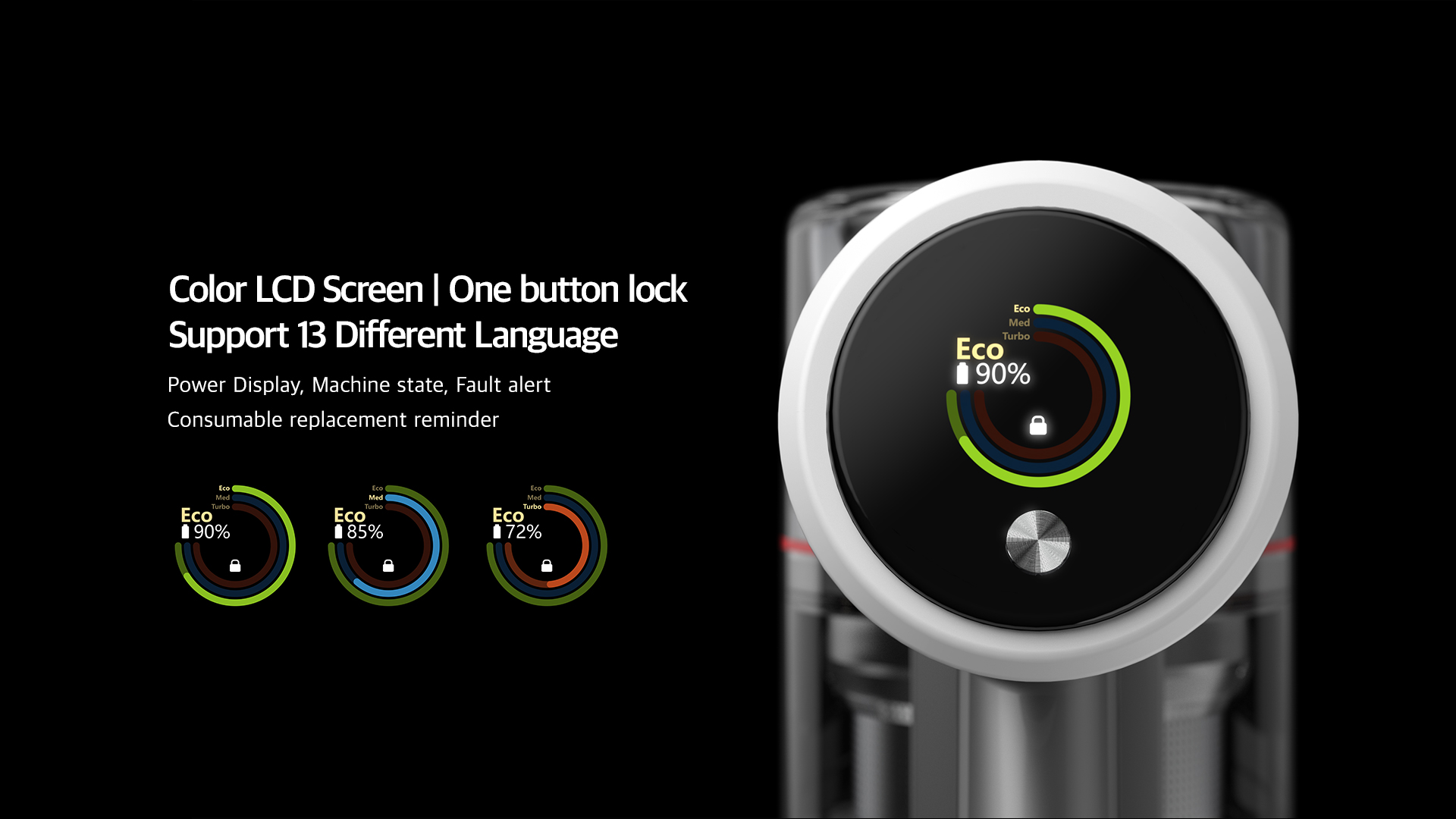 The Redroad V17 is equipped with an OLED colour screen that shows battery life and more in 13 different languages. If you wish to vacuum continuously, there is a convenient trigger lock on the main panel.
Highly Adaptable And Long Lasting
The bigger the house, the longer you need your vacuum to last. That is why more and more people are looking for a cordless vacuum cleaner with extended battery life. The solution? Redroad V17 has managed to strike a balance between just light enough but having a battery that lasts. Inside this 1.7KG compact unit is a 2500mAh lithium-ion battery that can sustain up to 60 full minutes in Eco Mode allowing users to clean 200 square meters at a go.
The Redroad V17 has an advanced built-in battery management system that monitors battery life with high precision and controls discharge accordingly.
If you are worried about the battery life of cordless vacuums tending to wear out and lose capacity due to frequent use on different modes, you don't have to worry as Redroad V17 adopts a detachable battery solution. Users can also extend cleaning time with backup batteries.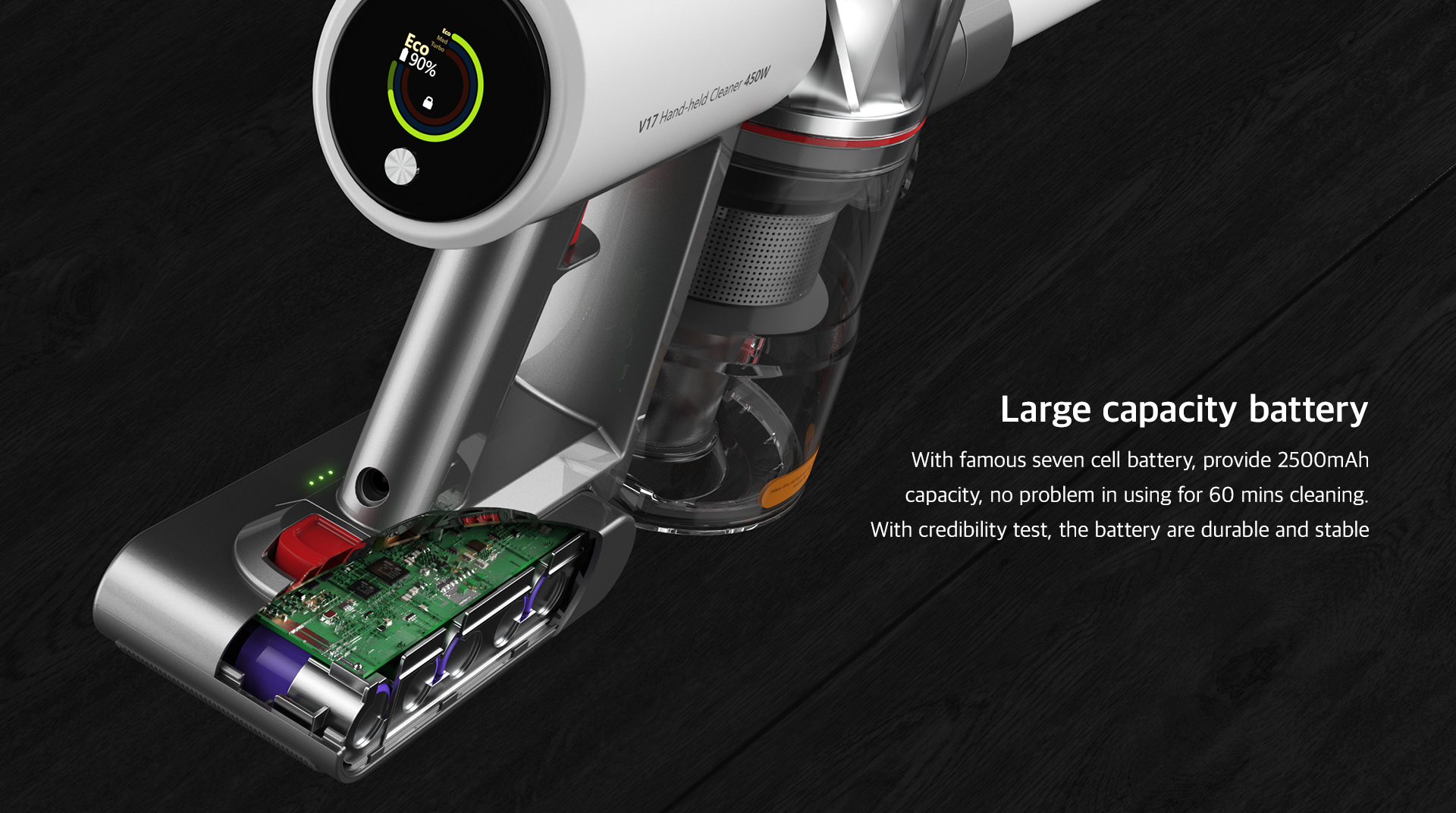 When you purchase the Redroad V17 they will receive a 2-year warranty for their assurance.
If you are interested to know more about the Redroad V17 drop by at their official website.