For many pet owners, having a dog or cat at home is a delight. They are more than just our furry companions. They are part of the family. But just like our human family members leaving a mess behind for us to clean, our pets need cleaning after too. This is especially true for pet owners facing the problem of their pets' fur shedding because if left unattended, they can cause many serious issues including complications to our health.
Thankfully, the ROIDMI Eve Plus is here to help keep pet owners focused on having fun with their beloved pets while keeping their homes clean!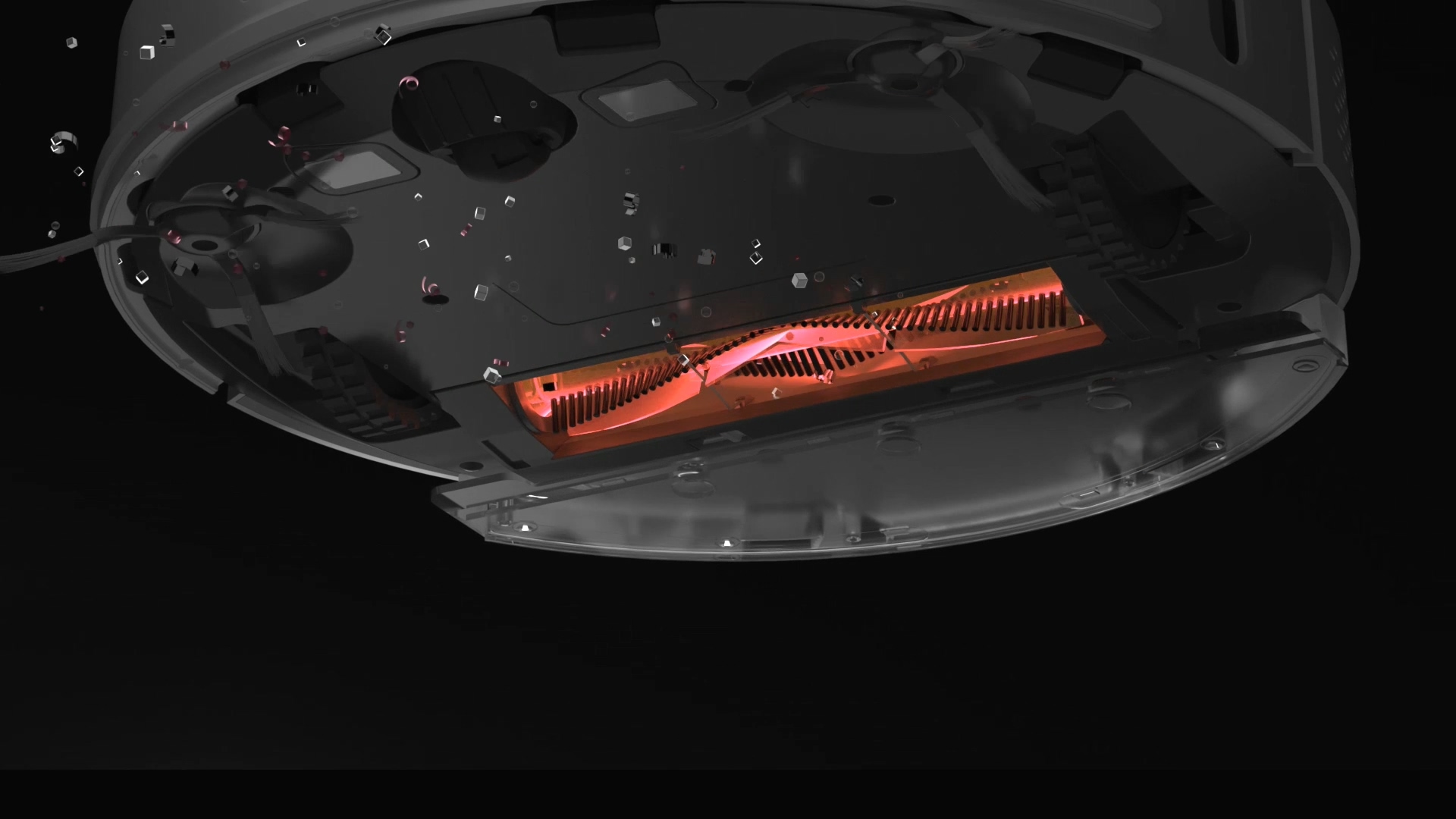 High Suction And No Entanglement
When it comes to suction, the ROIDMI Eve Plus has an impressive 2,700pa powerful enough to suck up any pet hair, large debris, or pet food. The large diameter roller brush together with the long side brushes work efficiently in cleaning and is much less likely to get entangled with fur and hair.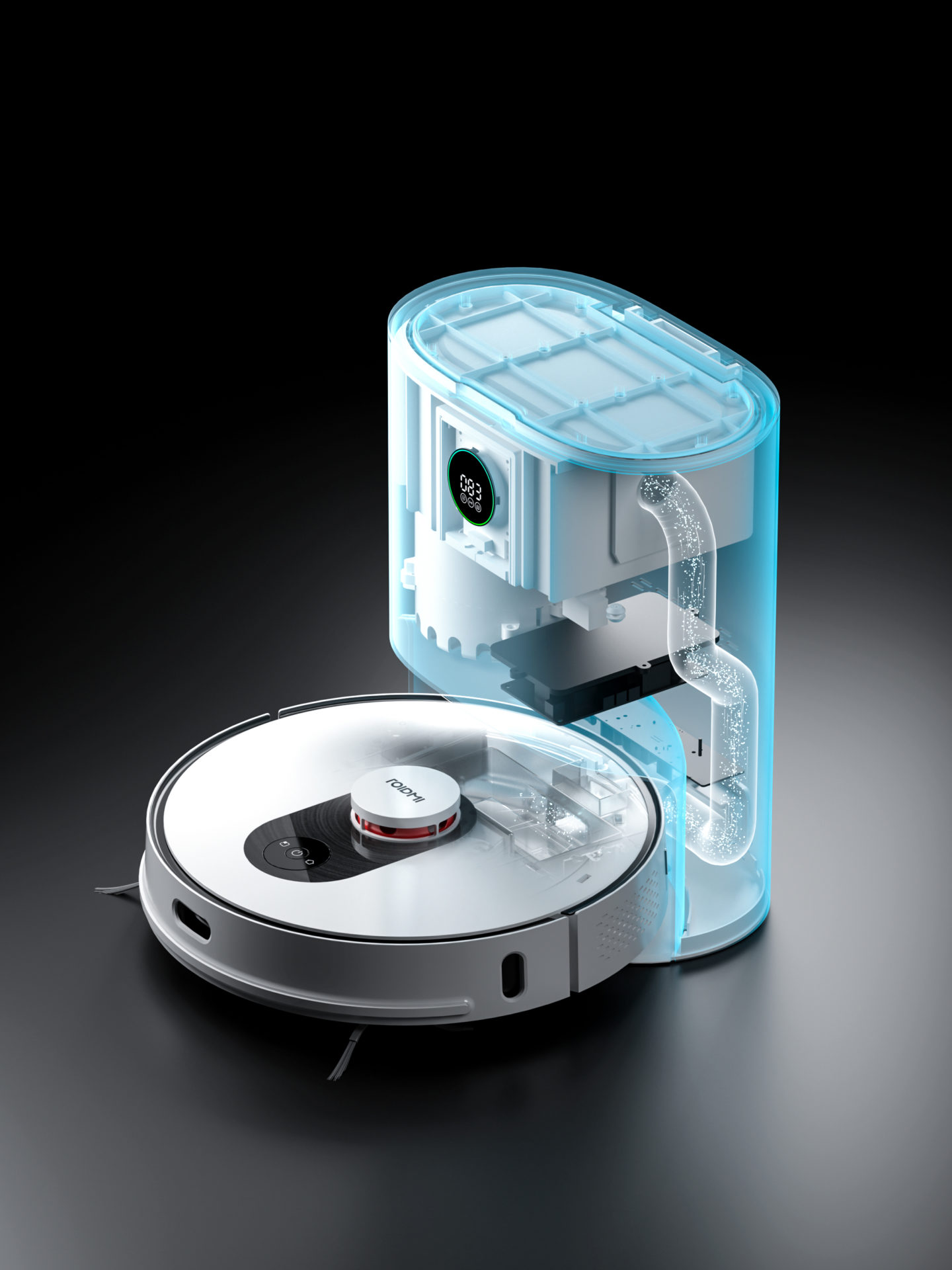 Auto Dust Disposal To Free Your Hands
It is expected that the amount of fluffy pet hair being sucked up can easily cause a suction drop with a dust box at capacity. Luckily, the ROIDMI Eve Plus is a self-emptying robot vacuum that eliminates that problem for you entirely.
When the dust box is full, the robot will automatically dock at the dust station to empty itself and resume its duties soon after. The waste is deposited into a 3 liter enclosed dust bag which will last around 2 months before it will then be required to be changed.
You will not have to worry about constantly checking as when it is full the machine will automatically prompt the user when it needs to be replaced with a new dust bag. All you need to do is just open the dust station lid and throw out the bag.
From daily cleaning to dust bag replacement, you never have to worry about touching the dust bag at all because it's as simple as that!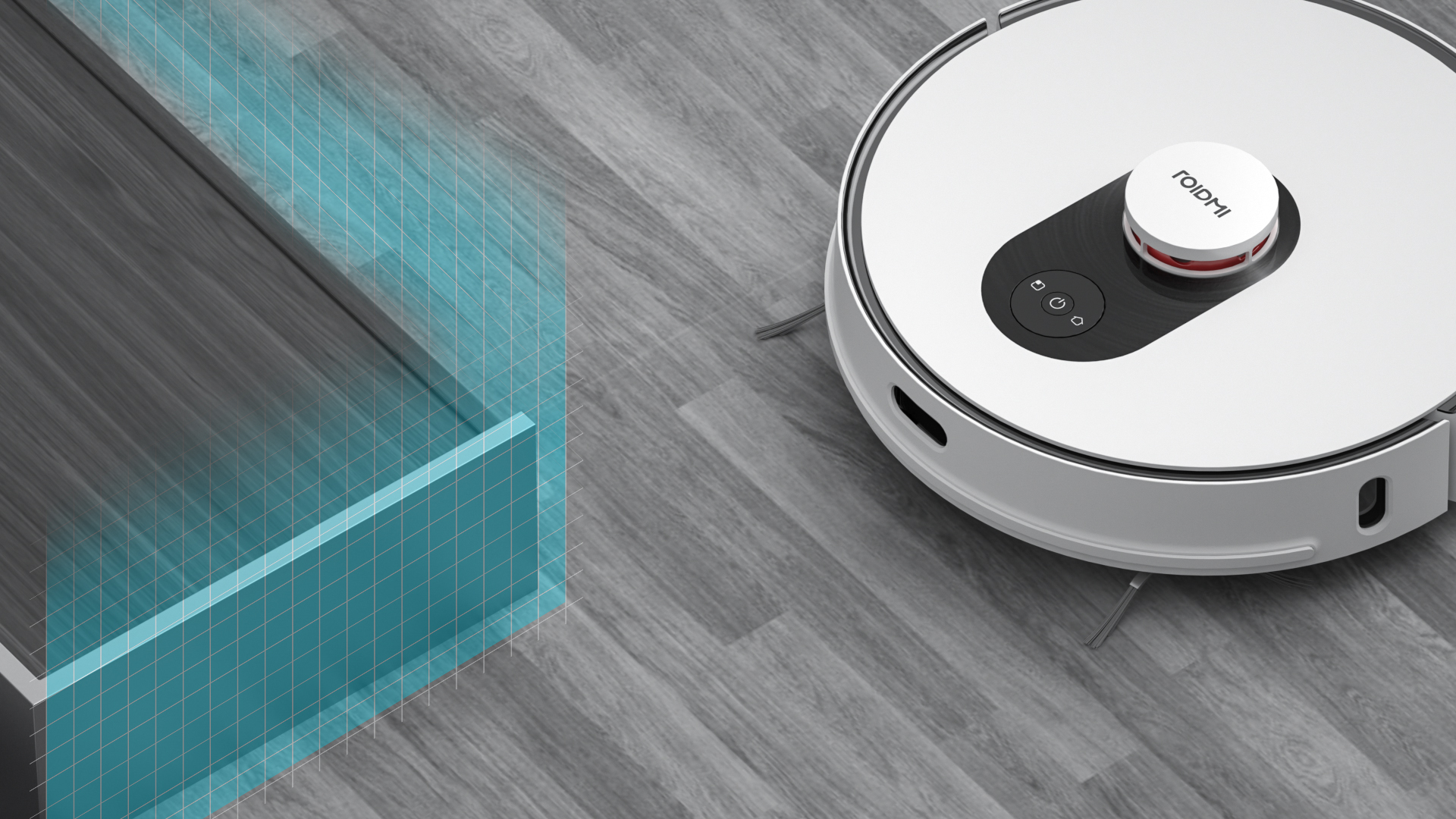 Sterilization and Deodorization
Food residue, pet hair, and other waste will contribute to bacteria accumulation and unpleasant smells if left unchecked for too long. ROIDMI Eve Plus knows that it is your knight in shining armor so it can self-sterilize and deodorize to address this potential health threat before it even occurs.
The ROIDMI Eve Plus vacuum is truly smart in every way as besides the auto dust disposal and self-sterilization, it is also equipped with the latest LDS sensor and SLAM algorithm. That is why when you first activate your ROIDMI for the first time, it will wander around your space to scan the whole room. That mapping data will then be automatically and smartly used to plan the best cleaning route.
Another advantage is that the ROIDMI Eve Plus is compatible with the Mi Home APP where you can view any information regarding the robot's activities and even control it remotely. If you want to use cool voice commands, just connect it to your Bluetooth audio and simply tell it to clean your living room.
The algorithm that makes the ROIDMI Eve Plus a powerhouse can even be upgraded over-the-air (OTA) to keep your robot companion even smarter, stronger, and a step ahead of the competition.
Check this link out to get your own ROIDMI Eve Plus.
For more information on the ROIDMI Eve Plus, visit the official site.