Whenever it comes to choosing the right components for a pc, one will always be be bogged down by questions like "is this the best?" or "will this be compatible?". There are even times when you will find yourself unsatisfied with the final product, primarily due to an aesthetic mismatch.
If you find yourself in the creative field, as a streamer, or simply a fan of the ASUS ProArt series, this article is tailored for you. Within these lines, I'll be sharing my insights on selecting components that strike the perfect balance between compatibility and affordability, all centered around the ASUS ProArt B760-CREATOR D4 motherboard.
---
Build Specifications & Price
Based on the market price during the time of writing this article, the entire build price is estimated to be shy of MYR 11,800.00 .
---
ASUS ProArt B760-CREATOR D4
Before the introduction of ASUS ProArt motherboards, individuals in the creative industry were often limited to enthusiast or gaming-oriented motherboards when it comes to building a PC. These motherboards, while equipped with the essential features required by animators or 3D modelers, often came bundled with unnecessary functionalities and an aesthetically gaudy design that didn't align with the creative community's preferences.
This landscape changed when ASUS introduced its creator-centric motherboard, the ASUS ProArt Z490-CREATOR 10G. This innovative motherboard featured built-in ThunderBolt3 ports, WiFi 6, 10G LAN ports, an extensive array of I/O ports, and all the SATA and M.2 slots for storing creative work.
Fast forward three generations, and we have the ASUS ProArt B760-CREATOR D4, carrying forward the ProArt series legacy. The ASUS ProArt B760-CREATOR D4 motherboard emerges as a standout choice for those within the creative industry, streamers, and dedicated enthusiasts. It represents a perfect fusion of affordability and compatibility, addressing the unique needs of content creators without breaking the bank. In terms of aesthetics, the ProArt B760-CREATOR D4 draws inspiration from its B660 predecessor, maintaining a sleek and understated design.
In addition to its design continuity, the ProArt B760-CREATOR D4 retains similar I/O port configurations. The rear I/O boasts a total of 9 USB ports, including a USB-C port with DisplayPort output capabilities. On the front panel, you'll find a USB 3.2 Gen 2×2 connector supporting USB Type-C® with 60W PD/QC4+, a USB 3.2 Gen 1 header accommodating up to two USB 3.2 Gen1 ports, and two USB 2.0 headers. Notably, there's a Thunderbolt 4 header for those seeking additional display options or high-speed data transfers, particularly when pairing the motherboard with premium tablets like the WACOM Cintiq Pro 27 which will most often than not occupy the sole USB-C DP port on the rear IO.
The ProArt B760-CREATOR D4 also comes with PCIe 5.0 support, offering both backward compatibility and enhanced performance, while future-proofing your system for upcoming GPU generations. For further expansion, it features a PCIe 4.0 x16 slot, a PCIe 3.0 x1 slot, and an M.2 E Key slot for plug-in WiFi capabilities. Storage-wise, the motherboard accommodates 4 SATA slots and 3 M.2 slots supporting up to the 22110 form factor. To cater to budget-conscious creators, it sticks with DDR4 support rather than DDR5, making it a cost-effective choice for your PC setup.
Enhancing the capabilities of the ProArt B760-CREATOR D4 are two essential software offerings: ASUS Armoury Crate and ASUS ProArt Creator Hub. These software applications add substantial value to the ProArt experience.
ASUS Armoury Crate has undergone a complete thematic makeover for ProArt motherboards, aligning seamlessly with the Black and Gold aesthetic of the ProArt series. While its core functionality remains consistent with the Armoury Crate found on ROG and TUF Gaming motherboards, it brings a touch of gaming-centric versatility. Users can still enjoy features like Aura Sync, Aura Creator, Game Library, and Fan Xpert. However, it now adapts to the ProArt's unique style, blending form and function to complement this creative-oriented motherboard.
On the other hand, the ProArt Creator Hub is a bespoke software solution tailored specifically to cater to the needs of creators. It shares a foundational framework with Armoury Crate but prioritizes features that enhance the overall user experience for creators. One standout feature is the ability to allocate application power priorities, ensuring that your most frequently used creative applications receive the resources they require for optimal performance. Additionally, the ASUS Control Panel is finely tuned to work seamlessly with Adobe® creative apps, streamlining your workflow and boosting productivity. In essence, the ProArt Creator Hub is meticulously crafted to provide a highly customized software experience, harmoniously integrating with all components within the ProArt series, and serving as a dedicated toolset for creative professionals.
In essence, the ASUS ProArt B760-CREATOR D4 motherboard is more than just a component – it's a gateway to unleashing your creative potential. Whether you're an artist, designer, or simply someone who demands excellence from their PC, this motherboard paves the way for a productive and inspiring computing experience. It's the cornerstone upon which you can build your creative dreams.
Price : RM 1369
---
GPU : ProArt GeForce RTX™ 4080 16GB OC Edition GDDR6X
As of the time of writing this article, the Nvidia GeForce RTX 4080 stands prominently among the top three GPUs in terms of performance. What makes it even more appealing is the availability of an ASUS ProArt edition. The ASUS ProArt GeForce RTX™ 4080 16GB OC Edition is a factory overclocked model, retaining all the original performance while injecting an extra boost of performance.
In contrast to its ROG Strix and TUF Gaming siblings, the ProArt GeForce RTX™ 4080 16GB OC Edition boasts a more compact form factor that opens up compatibility with a wider range of PC cases. Measuring just 50mm in thickness (equivalent to 2.5 slots) and 300mm in length, it's a versatile choice for various builds.
Unlike the futuristic aesthetics seen in the ROG Strix and the rugged theme of TUF Gaming , the ProArt GeForce RTX™ 4080 is designed with a minimalist black and gold theme. Both the shroud and backplate are thoughtfully designed to align seamlessly with the ProArt Creator series' overall aesthetic, whether the GPU is mounted vertically or horizontally. The black backplate exudes simplicity, featuring a golden "GeForce RTX" insignia at one end, and framed by the ProArt logo in a manner where the letter "O" encapsulates the cutout. The front design is equally clean and straightforward, featuring three fans with ASUS and ProArt branding at the center, and the ProArt logo in the bottom right corner. However, the GPU's side view adds an intriguing touch: it ditches the flashy RGB lighting seen in many gaming GPUs, instead opting for a more professional appearance with a simple "GeForce RTX" inscription and ProArt logos on the left and top right.
Due to its smaller form factor, the ProArt GeForce RTX™ 4080 comes equipped with a single HDMI 2.1 port, as opposed to the dual HDMI ports found on the ROG Strix and TUF Gaming models. However, it retains the trio of DP 1.4a ports for a well-rounded connectivity package.
In conclusion, the ASUS ProArt GeForce RTX™ 4080 16GB OC Edition GDDR6X presents a compelling option for enthusiasts and creators alike. With its factory overclocked performance, sophisticated aesthetics, and thoughtful design, it not only elevates your GPU capabilities but also complements the ProArt ecosystem seamlessly. Whether you're pursuing gaming excellence or embarking on creative endeavors, this GPU offers the power and elegance you need to achieve your goals. Did I also mentioned that it's more affordable than the ROG Strix 4080?
Price : RM 6999
---
CPU : Intel i5-13600k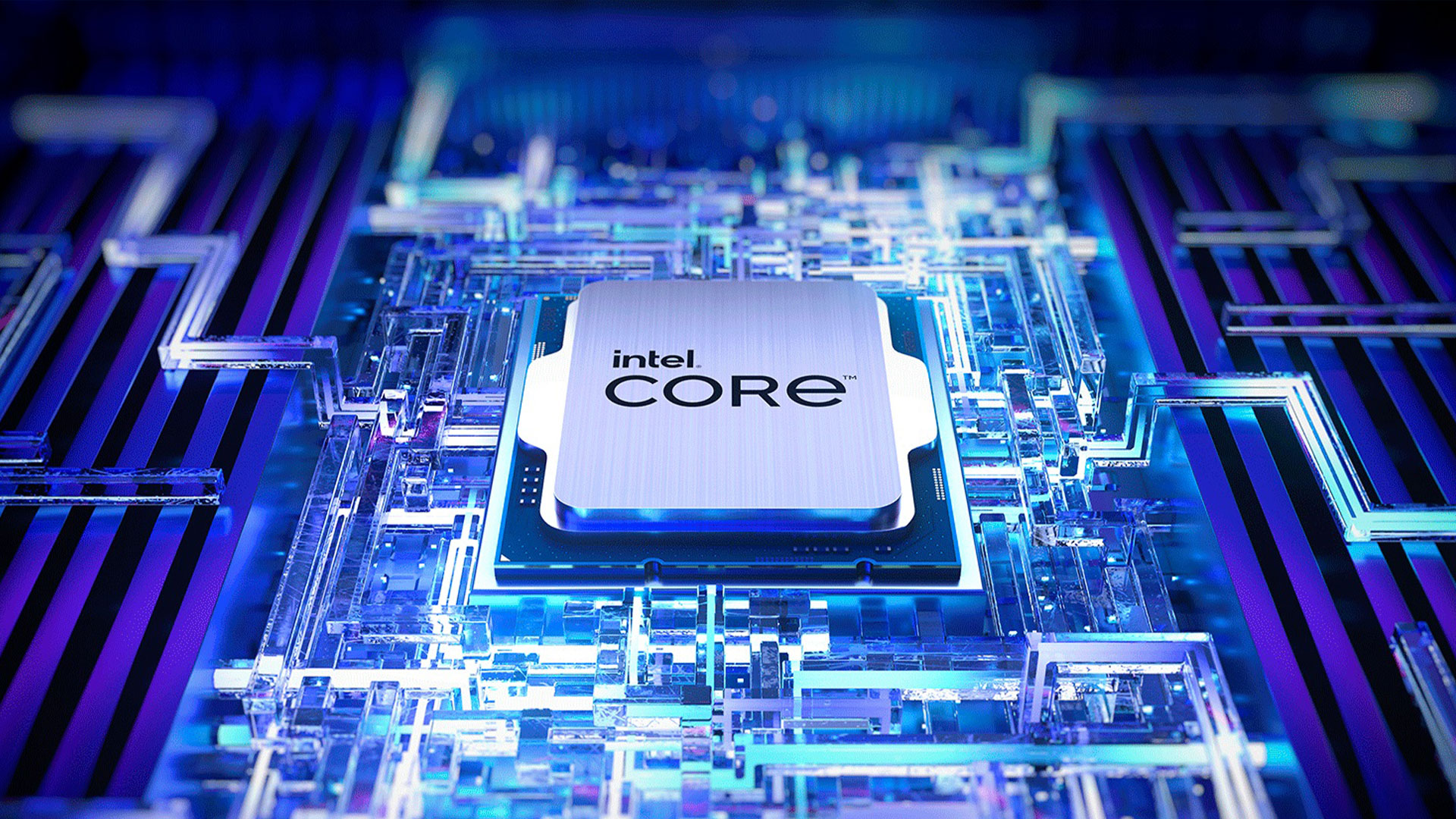 When it comes to selecting the brain of for this build, the CPU holds a pivotal role, and the Intel i5-13600K strikes a harmonious balance between performance and affordability.
Intel's i5-13600K is a part of the 13th generation Raptor Lake lineup, bringing forth impressive advancements in both single-threaded and multi-threaded performance. It boasts a combination of high clock speeds and a versatile core configuration, featuring a mix of high-performance P-cores for demanding tasks and efficient E-cores for everyday computing needs. This combination makes it a versatile choice for various workloads, from content creation to gaming.
Moreover, the i5-13600K is cost-effective, making it an attractive option for budget-conscious builders who seek impressive performance without compromising on quality.
In conclusion, the Intel i5-13600K has impressive performance, efficient architecture, and overclocking potential – making it an ideal CPU for creative professionals, gamers, and enthusiasts alike. Whether you're rendering 3D animations or engaging in intense gaming sessions, the i5-13600K can handle it all while staying within a reasonable budget.
Price : RM 1590
---
RAM : XPG GAMMIX D45 DDR4
XPG is not only a well known brand in pc components, but it is also known to offer high quality solutions at reasonable pricing. XPG is also the gaming sub-brand of ADATA, the brand which brought you the ever reliable LEGEND 710 NVME SSD for daily use PC. The reason why I picked the XPG GAMMIX D45 DDR4 is not only because of brand reliability, but also of aesthetic compatibility. With the market flooded with RGB RAMs, brands seems to have neglected the need to create good look RGBless RAMS. The XPG GAMMIX D45 comes with a simple black aluminium heatsink, with its front profile completely blank except for the XPG logo printed at the bottom. This makes it a great fit for the overall design.
Alternative : The original RAM that I wanted to introduce is the Antec Katana DDR4, which isn't only aestheticaly compatible with the overall ProArt theme, it has also won the iF Design Award back in 2019. Sadly it has become difficult to find in the market recently.
Price (XPG GAMMIX D45 8GB 3200 MHz DDR4) : RM 111.00 (per 8GB)
---
AIO : be quiet! SILENT LOOP 2 360mm
The SILENT LOOP 2 is not only chosen for its already known performance but also for its profile, measuring just 52mm in thickness, including the fans. This design ensures compatibility with the ProArt RTX 4080 in the Fractal Define 7 Compact, eliminating any spatial constraints.
But what truly sets this AIO cooler apart is its commitment to silence. The fans, as the name suggests, operate virtually silently, thanks to be quiet!'s advanced fan technology. This means you can enjoy a calm and distraction-free environment while your PC runs at peak performance. Whether you're rendering complex 3D scenes, engaged in an intense gaming session, or simply tackling everyday computing tasks, the SILENT LOOP 2 ensures your CPU stays cool without introducing unwanted noise.
While its cooling prowess is undeniable, the SILENT LOOP 2 doesn't compromise on aesthetics. It adds an elegant touch to an ASUS ProArt build with its all black design.
In conclusion, the be quiet! SILENT LOOP 2 360mm AIO cooler seamlessly blends form and function. Beyond its cooling prowess, this cooler is a visual asset to this build, ensuring both high-performance cooling and an aesthetically pleasing presence.
Price : RM 390
---
Storage : Kingston KC3000 NVME 1TB
For storage I've selected the Kingston KC3000 NVMe. The KC3000 NVMe is a non gaming labeled alternative to the Kingston Renegade Fury. It shares all characteristics of the Renegade Fury except for a slightly slower read and write speed of 7000/7000 MB per second. But otherwise its as reliable as its gaming counterpart.
The Gen 4 read and write speeds on the KC3000 are vital for designers and animators working with large media files and resource-intensive applications. Whether you're handling complex graphics, rendering 3D animations, or managing intricate design projects, the speed on the KC3000 significantly reduces data transfer times and ensures that your applications load swiftly. Such improvements in speed contribute to a seamless creative workflow, enabling you to focus on your work rather than waiting for files to process.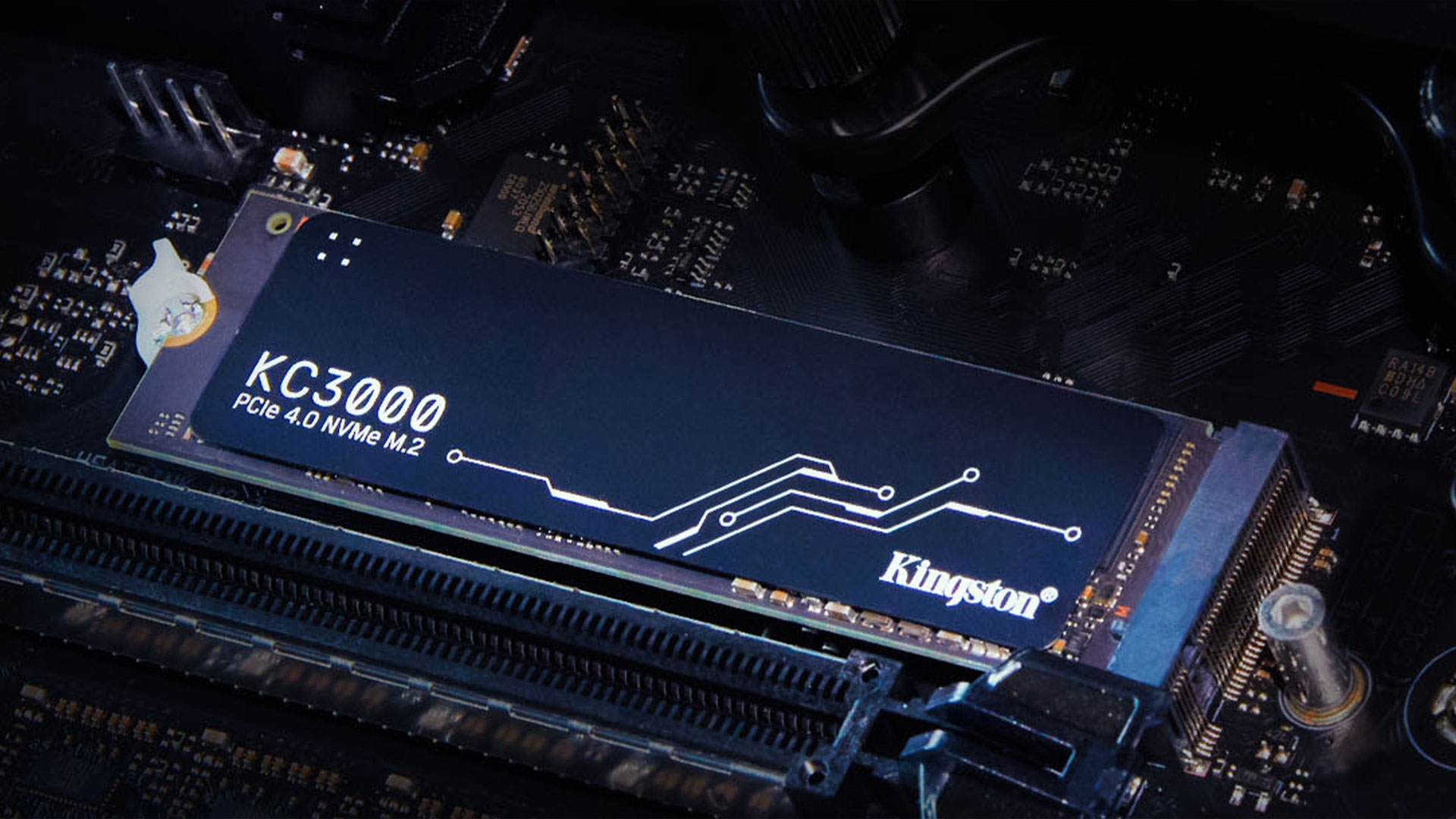 However, the KC3000 offers more than just speed. Its robust NAND Flash memory construction is designed to withstand the rigors of constant data access and storage, assuring the longevity and security of your valuable projects. For designers and animators who rely on their work being safe and accessible over time, this SSD provides the peace of mind that critical files are well-protected.
In summary, the Kingston KC3000 NVMe SSD offers a practical blend of performance and data safety that resonates with the needs of designers and animators. It optimizes your creative processes with faster data access, while its durable construction guarantees the protection of your important projects.
Price : RM 389
---
PSU : FSP Hydro GT PRO ATX3.0 850W
While browsing through the list of PSU I've prepared for this article, the FSP Hydro GT PRO ATX3.0 850W PSU emerges as a practical choice, offering a balance between performance, stability and pricing.
For creators, a trustworthy PSU is paramount to safeguard critical work and ensure uninterrupted productivity. The FSP Hydro GT PRO is designed to meet this need. With its 80 Plus Gold certification, it signifies an efficiency level that not only reduces energy waste but also lessens the strain on your components, contributing to their longevity.
Moreover, the semi-modular design of this PSU offers flexibility in cable management, allowing designers to keep their systems organized and optimize airflow within their PC cases. This can be especially crucial when dealing with demanding design software that requires efficient cooling to prevent overheating. The other standout feature is its ATX3.0 readiness, eliminating the necessity for 12VHPWR adapter cables.
In conclusion, the FSP Hydro GT PRO ATX3.0 850W PSU addresses the reliability needs of designers. Its 80 Plus Gold certification, ATX3.0 readiness, and semi-modular design combine to provide a dependable power source for creative professionals. It's a practical choice for designers seeking a PSU that not only delivers consistent performance but also ensures the safety and longevity of their valuable design work.
Price : RM 609
---
Case : Fractal Define 7 Compact Black
Given the limited presence of the singular rear USB-C on the ProArt B760-CREATOR D4 motherboard, having a PC case equipped with a front USB-C port becomes imperative. After an extensive search among various ATX casings, the Fractal Define 7 Compact Black emerges as the top choice, meeting the stringent criteria I established for this selection process. These criteria include a price tag below RM 350, the inclusion of front USB-C panels, efficient airflow design, compatibility with a 360mm AIO, support for GPUs up to 300mm in length, and, perhaps most crucially, a sleek and minimalist design.
The Fractal Define 7 Compact Black checks all the boxes when it comes to fulfilling these criteria. It boasts a compact and minimalist aesthetic while maintaining efficient airflow dynamics. The front panel is thoughtfully designed to accommodate a 360mm AIO while providing ample space for GPUs up to 305mm in length. With room for a 360mm AIO in the front and support for two 120mm or 140mm fans on top, in addition to one 120mm at the rear, the case optimizes airflow to ensure your components stay cool under pressure.
Furthermore, the I/O panel is well-equipped with one USB-C port, two USB 3.0 ports, and two USB 2.0 ports, providing a range of connectivity options to meet your needs. The Fractal Define 7 Compact simplifies the assembly process as well, with a removable top panel that makes component installation a breeze.
In conclusion, the Fractal Define 7 Compact Black stands out as the ideal PC case to complement the ProArt B760-CREATOR D4 motherboard. It not only aligns addresses the motherboard's limited USB-C issue but also offers a host of features that cater to the modern PC builder's demands. Its compact, minimalist design, efficient airflow, and versatile compatibility make it a fitting choice for housing the components of your creative or gaming setup. This case isn't just a shell; it's the foundation for a seamless and stylish interior design experience.
Price : RM 318.00