.:: Recruitment Notice ::.
BunnyTeam Gaming Group is looking to recruit anyone interested to play Skyforge on the Playstation 4 releasing this coming March 2017. We will have a team comprising members from our existing community to go in there and have some fun and we hope to use this opportunity to recruit any new players planning to venture into the game to come with us.
To join us,
1) [Encouraged] Join our Telegram Recruitment Group Here. (Telegram App (Free) on phone required) or.
2) Leave your PSN ID in the comment box below along with your timezone and we'll get someone to message you on your PSN.
What Is Skyforge ?
In case you are wondering what Skyforge is about, here are some brief information about the game to give you an idea and go all the way to the bottom to learn about Free Rewards for Playstation 4 players!.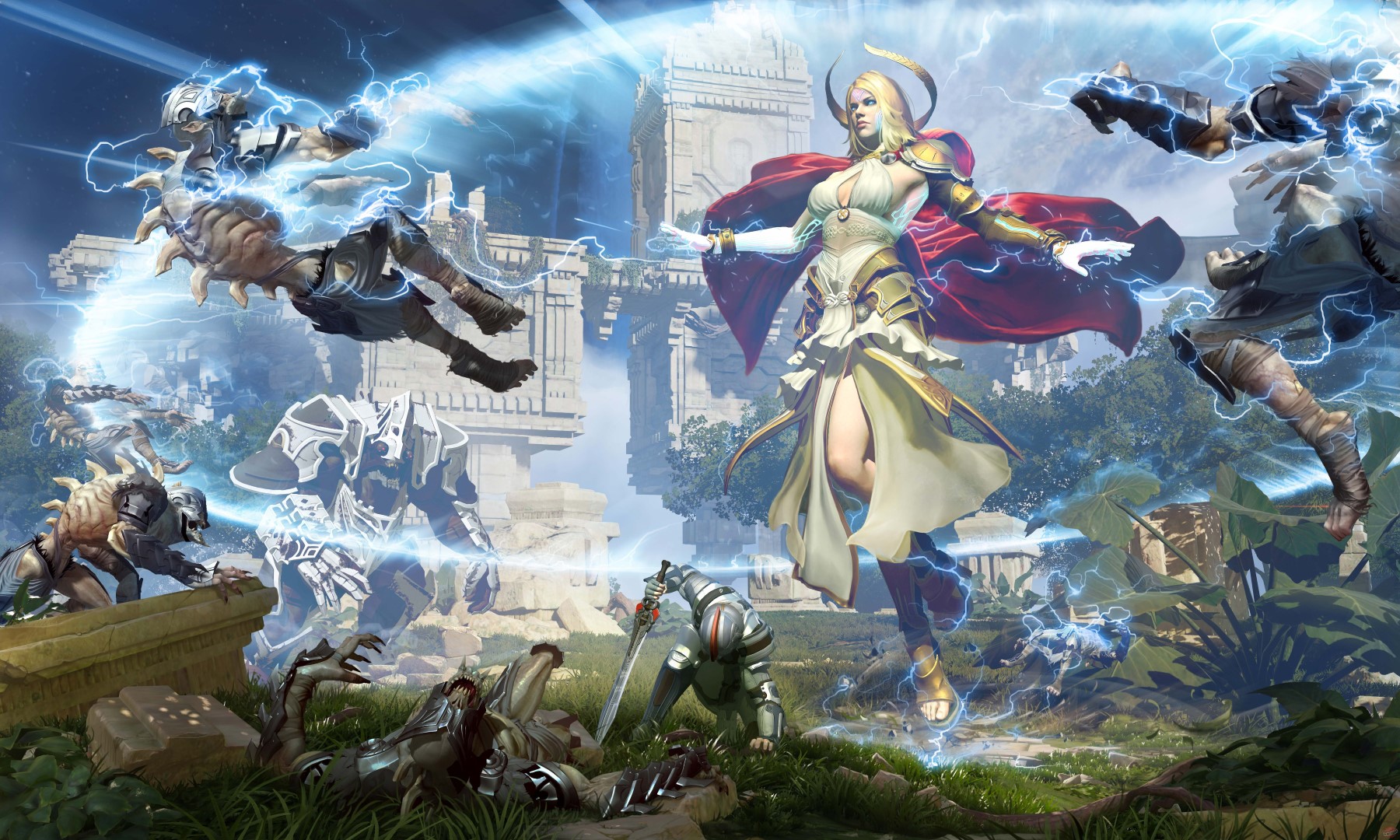 About Skyforge
A new action MMORPG on PlayStation®4 set in the world of Aelion. Surrounded by other planets, Aelion is under constant threat of invasion. These otherworldly conquerors have attempted to seize and enslave Aelion's population and eons of failed invasion attempts have left traces of strange alien technology and magic, transforming Aelion forever. Led by their great guardian god Aeli, the citizens have learned to use these technologies and magic against their invaders. Before his departure into realms unknown, the great god managed to share part of his life essence. This power would be passed on to Aelion's most worthy daughters and sons to forever protect his beloved planet.
And you have been chosen.
Repel the invaders
Creatures from the deepest oceans, reapers from the pits of fire, and lifeless machines from the coldest wastelands, all threaten the existence of Aelion and all its inhabitants.
Fight off the invaders to obtain new abilities and rewards!
Enhanced PS4 Action Combat
Combat the offworld invaders with devastating skill combos and dodge their merciless attacks. Learn new skills and unleash the fury of your divine form once you have reached godhood. Collect equipment, fragments of armor, or parts of your enemies' bodies and turn them into dangerous weapons!
Unlock 14 Classes and Switch Instantly between them
Begin your journey as a mere mortal and choose between 14 unlockable and interchangeable classes. Be a sinister Necromancer or even a Gunner with a monstrous, transforming plasma cannon. The choice is yours! Choose whatever class suits your playstyle, whenever you want.
Obtain your DIVINE FORM by unlocking your ultimate abilities as a god and make the invaders rue the day they provoked your wrath!
Explore A Universe of Content
Skyforge contains dozens of hours of entertainment with Campaign mode, and unlimited hours in various PVE and PVP game modes, all in over 100 locations. Group up with other immortals or fight solo. Play in open zones or short instances! Even the most dedicated players will find a vast variety of content available. Skyforge has something to offer for every type of MMO player. "
Source : playstationlifestyle.net
Claim Your Free Rewards !
Players going into Skyforge on the Playstation 4 will get to enjoy these freebies !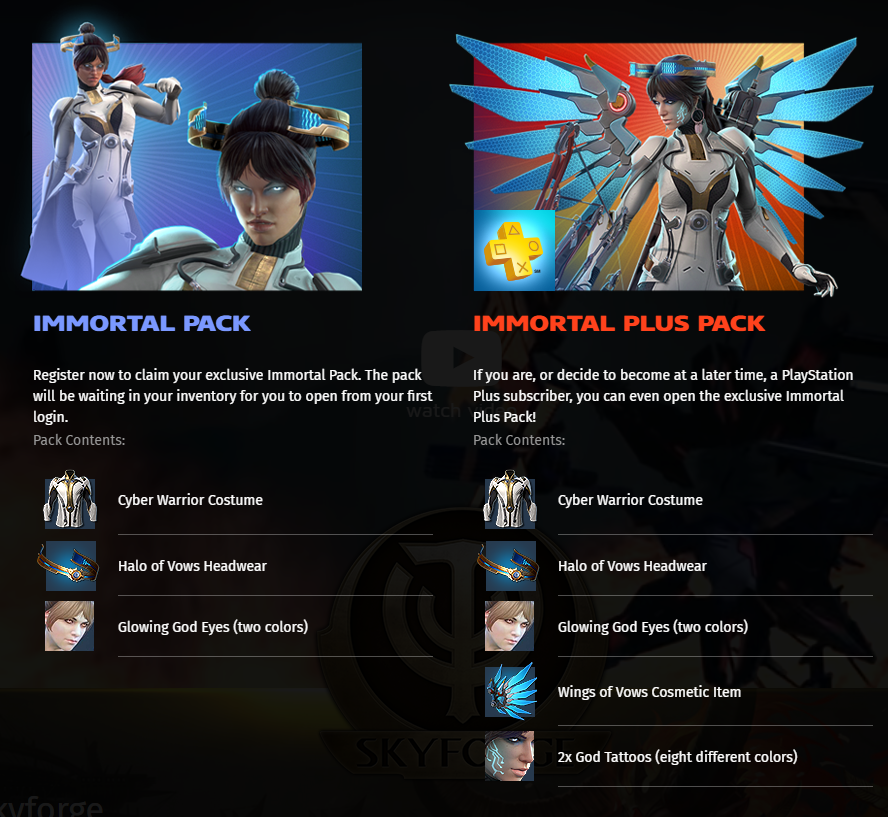 Click Here to Register and claim your reward!