When purchasing a router, users usually expect to have a consistent and reliable connection throughout their home, but sometimes they encounter unexpected issues. Internet dead zones may arise, leading them to seek a solution such as a repeater or range extender, which may seem like a cost-effective option. However, using a cheap and basic range extender may result in reduced performance and inconvenience, leading to the need to buy a new router or an additional range extender. In such cases, it would have been better to opt for an extendable router from the outset.
Extendable Routers
Extendable routers offer a distinct advantage over regular routers or range extenders in that they provide a single, uninterrupted WiFi network throughout the entire home. When the need arises to extend the network, you can easily add another unit to your existing setup without having to switch between networks as you move around. The routers in your network will work together in a coordinated manner to determine which one provides the strongest signal to each device and will automatically transfer the connection to each other without any manual intervention from you.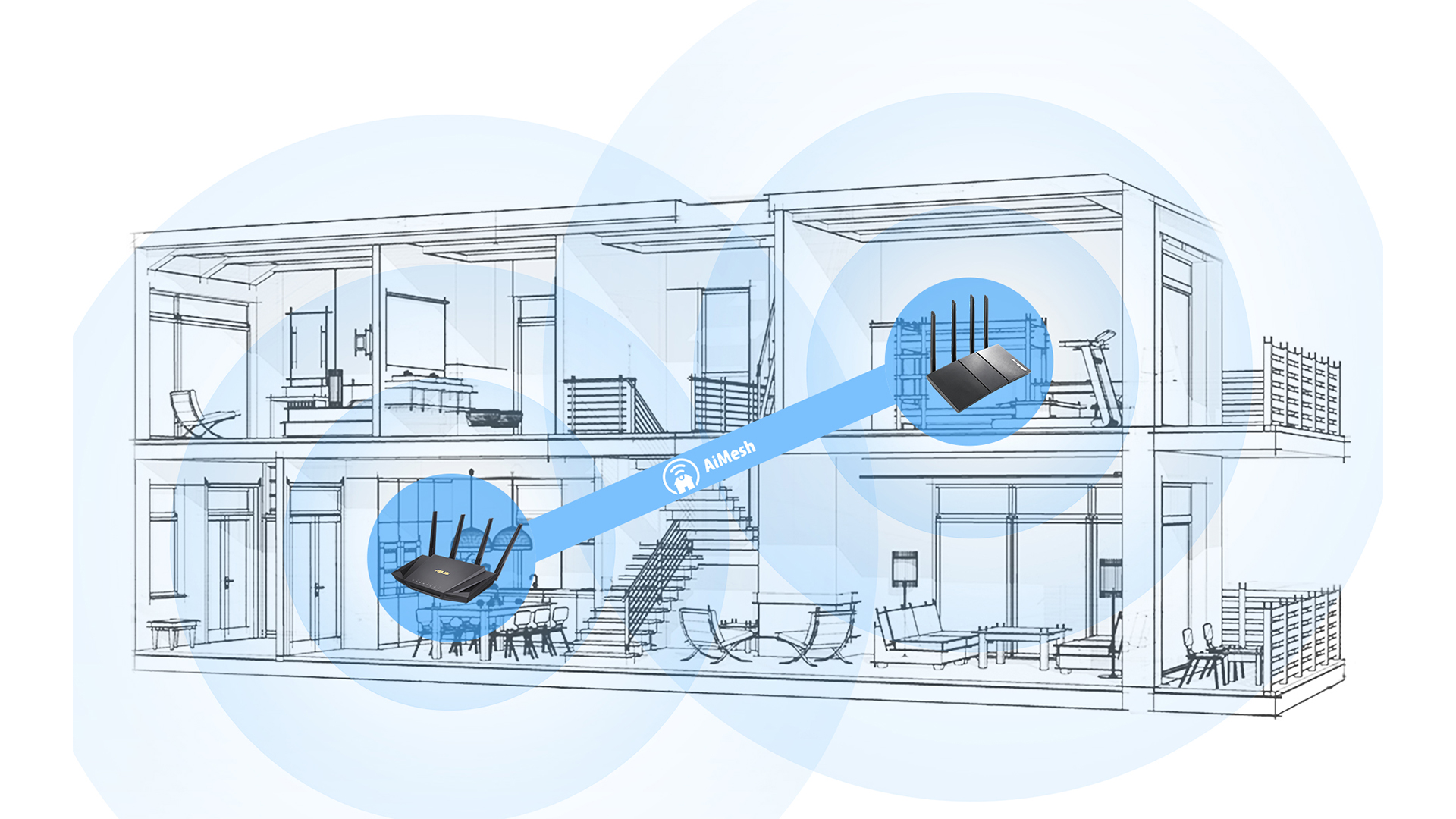 AIMesh
ASUS routers can be made extendable through the use of AiMesh, a crucial technology that enables the creation of a seamless mesh WiFi network across your entire home. By connecting AiMesh-compatible wireless routers, you can easily establish a mesh network that covers all areas of your home with reliable and uninterrupted WiFi coverage. AiMesh technology has been integrated into ASUS routers for several years, which means that you have a wide range of options to choose from, and they are all fully compatible with one another.
Setting up an ASUS AiMesh network is an effortless process that can be easily managed using the ASUS Router mobile app. This user-friendly app provides easy-to-use tools for monitoring your network topology and optimizing your home network, such as identifying the best location for your node and managing each connected device with rich features. All it takes is a few taps on your smartphone.
On the other hand, with a regular router, you may need to switch your WiFi off and on every time you move about to stay connected. In some cases, even when you are closer to the main router, your device may still be connected to the range extender, which may be sending a weaker signal due to its location in another room. Additionally, range extenders or mesh satellites typically come with a standalone app (if one is available at all), making it more challenging to set up and determine the optimal device placement.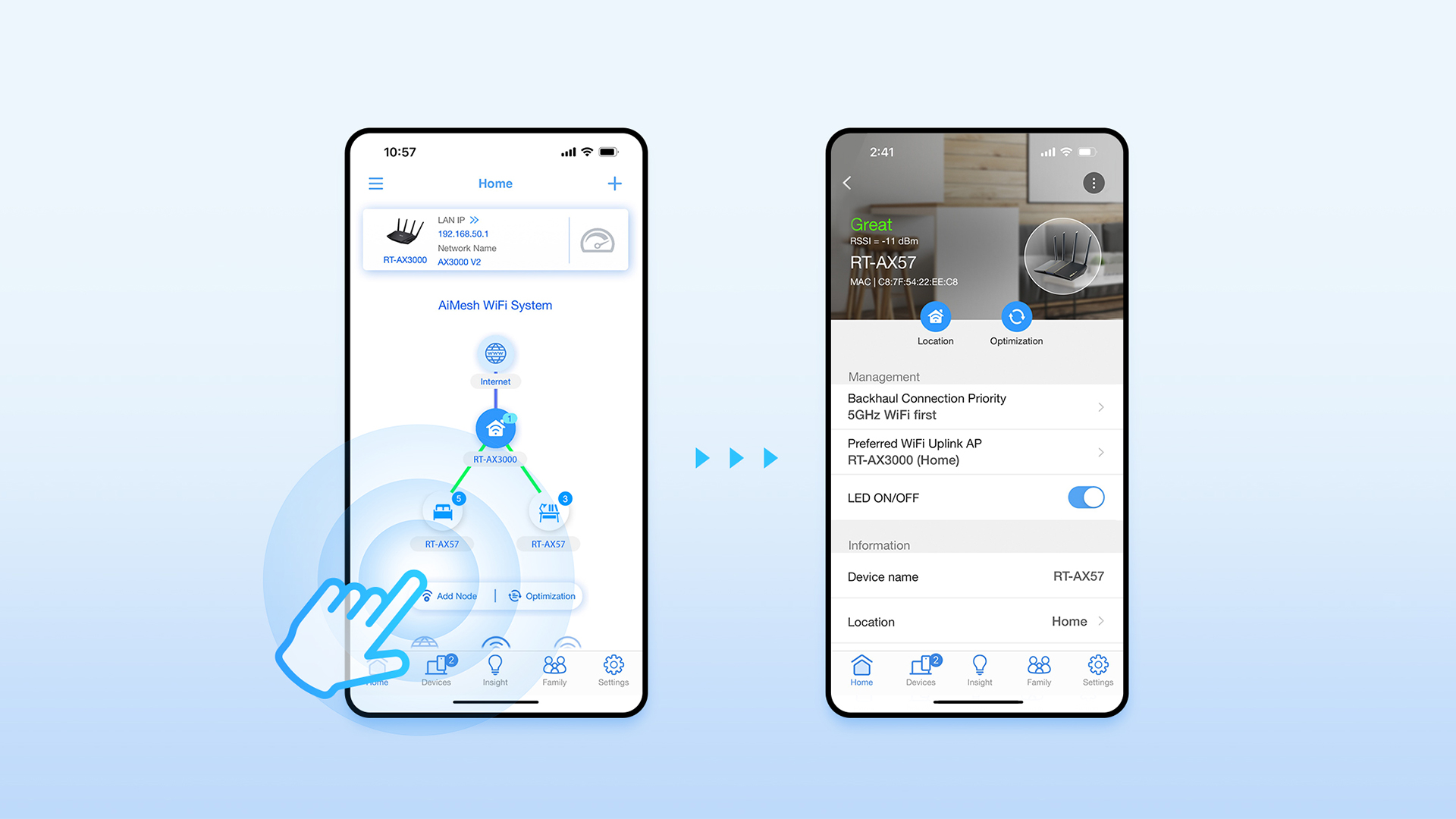 The Values Goes Beyond WiFi Extension
ASUS extendable routers offer more value than just WiFi extension. In addition to providing seamless WiFi coverage throughout your home, these routers also offer comprehensive commercial-grade security and network features for your entire network, all without requiring a subscription fee. If you're using a router from your internet service provider or one that you purchased on your own, you may find that ASUS extendable routers are competitively priced, with advanced features that can save you a significant amount of money over time.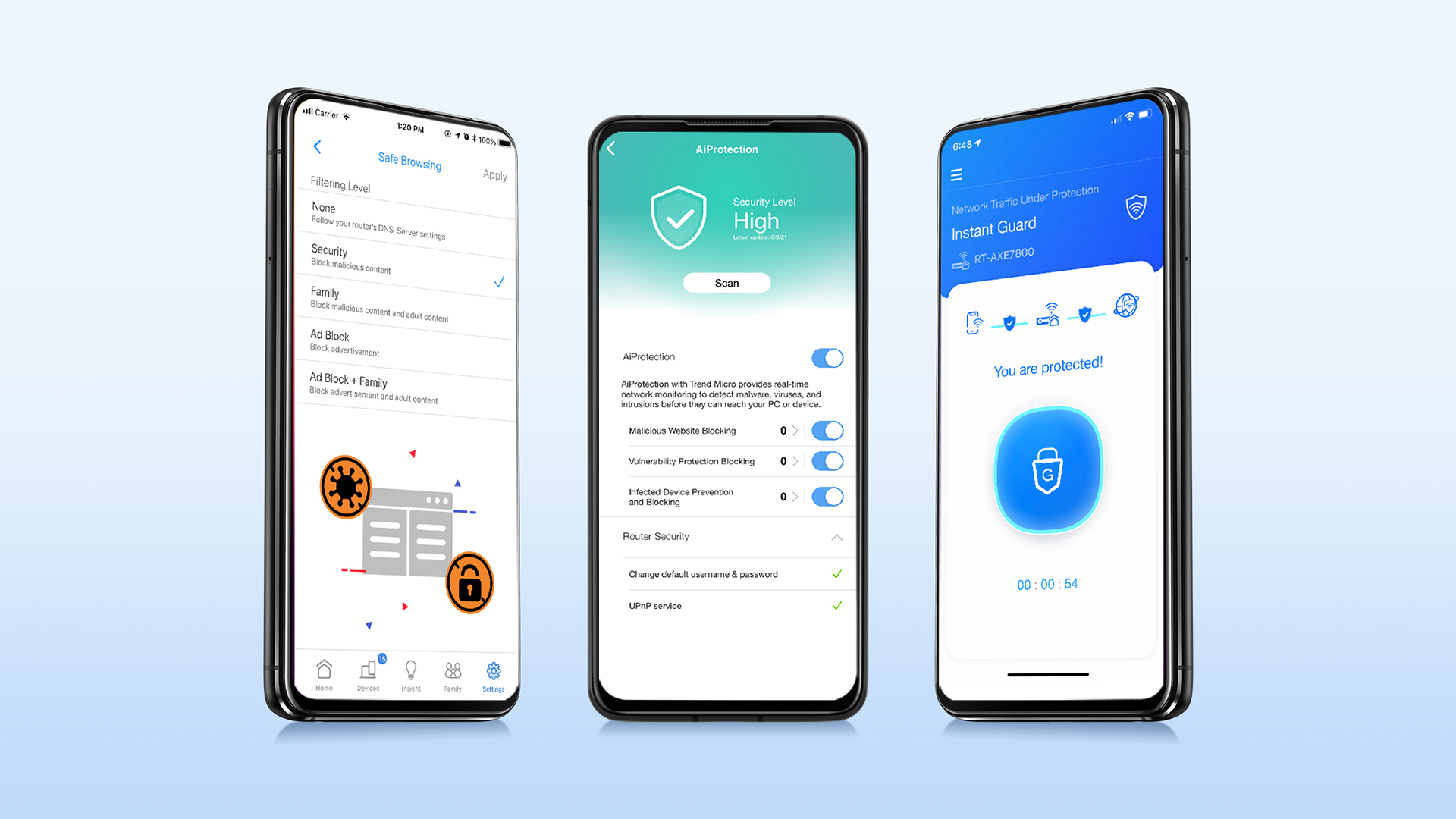 ASUS AiProtection utilizes updates from Trend Micro™ to automatically safeguard your home network by blocking malicious sites and detecting and isolating infected devices. Additionally, Instant Guard provides a secure VPN server with just one tap, offering strong security to any public WiFi connection. Advanced controls are available for parents to monitor their children's online activities, set appropriate screen time limits, and adjust settings for each connected device, all within a single application. In contrast, many competing range extenders feature basic WPA2 or WPA3 security without advanced features, and lack centralized control capabilities.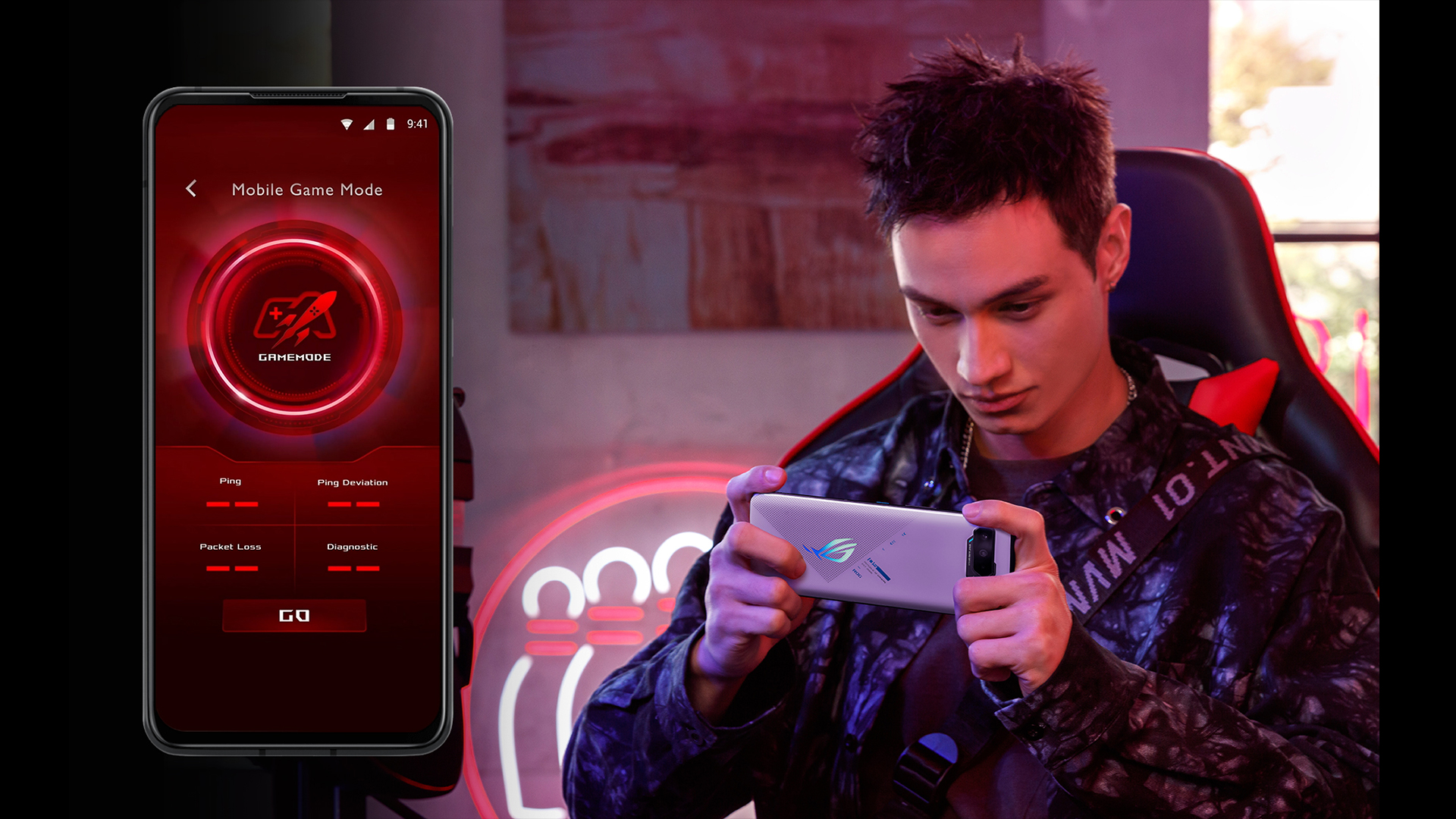 Seamless roaming and one-click Mobile Game Mode are features that may be appreciated by smartphone gamers in your household. A dedicated hardware gaming port, available on some ASUS and ROG extendable gaming routers, can give competitive online gamers an edge while still allowing for easy network extension. ASUS and ROG extendable gaming routers offer a variety of gaming-first features, including port forwarding and open NAT. Exclusive to ROG gaming routers, Triple-Level Game Acceleration optimizes game traffic for various types of gaming to minimize lag and latency and ensure smooth online gaming sessions.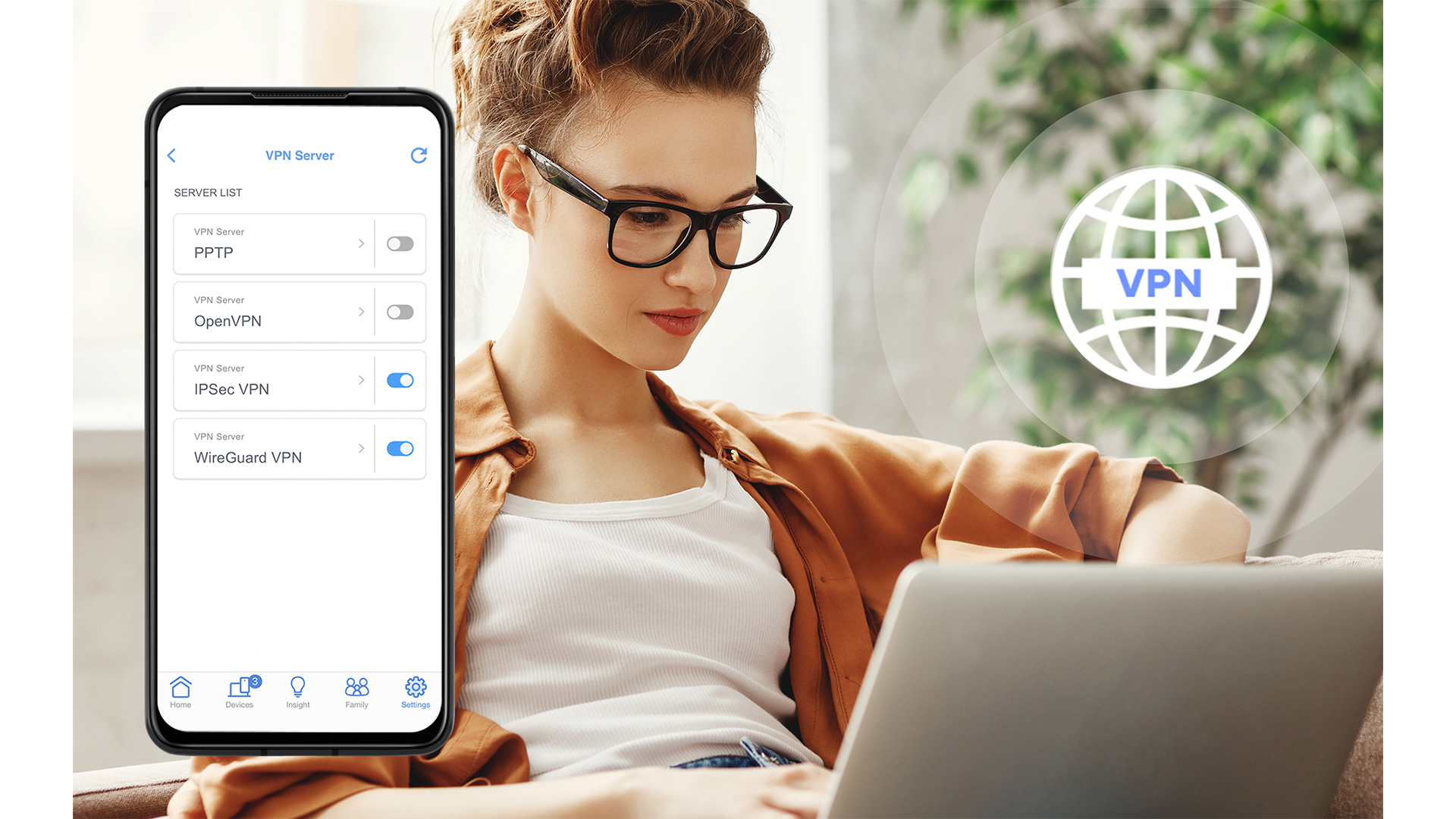 ASUS routers support a range of protocols, including PPTP, L2TP/IPSec, OpenVPN, and even the latest WireGuard security protocols, making them a top choice for advanced users. With a built-in VPN server and VPN client, users can access their favorite streaming services or games from anywhere. Additionally, VPN Fusion allows for the simultaneous use of both an encrypted VPN and an ordinary internet connection, ensuring that specific devices on the network can use the VPN without disrupting the online activities of other household members.
Adapts to Future-proof WiFi Technology
As technology advances, your internet needs can change and grow over time, making it difficult to predict what you'll need in the future. With WiFi technology continuously evolving, it may be necessary to upgrade to the latest routers. By investing in an extendable router, you'll have more flexibility and options in the future. ASUS was the first to develop an extendable WiFi 5 router in 2017, and since then, most of their routers have been extendable and AiMesh compatible, including the world's first WiFi 7 router that's upcoming. These routers are designed to be compatible across different WiFi generations, which means you can use your older extendable router as a network node to boost your home WiFi signal when upgrading to future-proof WiFi technology. This not only saves you money but also reduces e-waste.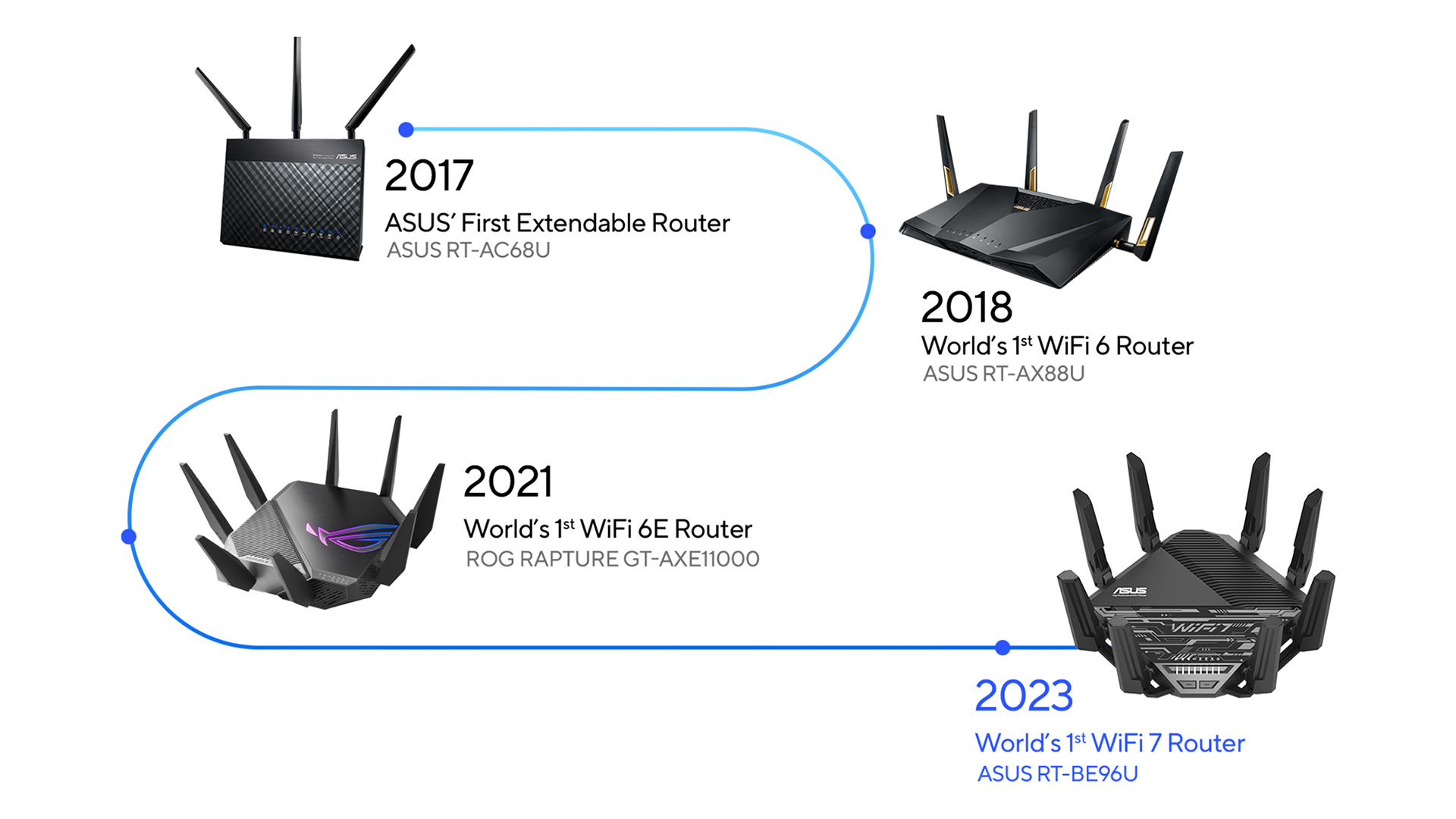 An Extendable Router Gives Your WiFi Network Room to Grow
The needs of your internet connection may change and develop over time, and as WiFi technology evolves, you may find yourself needing to upgrade to the latest routers. By purchasing an extendable router, you will be given flexibility and options in the future. The first extendable WiFi 5 router was developed by ASUS in 2017 and since then, most ASUS routers have been extendable and AiMesh compatible, including the upcoming world's first WiFi 7 router. Compatibility across WiFi generations is ensured with these routers. When upgrading to future-proof WiFi technology, older extendable routers can be repurposed as network nodes to strengthen the home WiFi signal, thereby reducing e-waste.
---
Recommended Models
Besides the ROG Rapture GT-AX6000 that we've covered previously, here's a list of routers that we would recommend from ASUS :-
ASUS RT-AX1800HP

WiFi 6
AX1800, 2.4GHz AX: 2×2 + 5GHz AX: 2×2
Large homes
ASUS features: Parental control, AiProtection

ASUS RT-AX53U

WiFi 6
AX1800, 2.4GHz AX: 2×2 + 5GHz AX: 2×2
Large homes
ASUS features: Parental control, AiProtection, 3/4G Dongle

ASUS RT-AX86U

WiFi 6
AX5700, 2.4GHz AX: 3×3 + 5GHz AX: 4×4
Very Large homes
Gaming features: Gaming port , Mobile game mode, PS5 compatible
ASUS features: AiMesh, AiProtection

ASUS RT-AX86U Pro

WiFi 6
AX5700, 2.4GHz AX: 3×3 + 5GHz AX: 4×4
Very Large Homes
Gaming features: Gaming port , Mobile game mode, PS5 compatible
ASUS features: AiMesh, AiProtection

TUF Gaming AX5400

WiFi 6
AX5400, 2.4GHz AX: 2×2 + 5GHz AX: 4×4
Very Large homes
Gaming features: Gaming port , Mobile game mode
ASUS features: AiMesh, AiProtection

ROG Rapture GT-AX11000 Pro

Tri-Band WiFi 6 gaming router
2.5G WAN port & 10G port
enhanced hardware
ASUS RangeBoost Plus
5.9 GHz
Triple-level game acceleration
free network security
AiMesh support

ROG Rapture GT-AXE16000

Quad-band WiFi 6E (802.11ax) gaming router
new 6 GHz band
dual 10G ports & 2.5G WAN port
dual WAN, AiMesh support
VPN Fusion
Triple-level game acceleration
free network security
---
Official Store (Shopee): https://shopee.com.my/scp/143509575/eyJjaWQiOjU0NDYyLCJzaWQiOjE0MzUwNzc1MSwiaXNEcmFmdCI6ZmFsc2V9
Official Store (Lazada): https://www.lazada.com.my/shop/asus/custom-1678171117214.htm?wh_weex=true