Rejoice, folks! Activision Blizzard has announced that the Overwatch World Cup will make a comeback in 2023 after stopping for 3 years.
Come January 2023, 36 countries and regions competing in the 2023 Overwatch World Cup will be announced, along with Competition Committee applications.
Following Blizzard guidelines, the competition committees will organise local tryouts for their respective country or region.
Other than the regular tryouts, Blizzard is also introducing a new way for players to compete for a spot on their team in the form of an open tournament format called World Cup Trials. The World Cup Trials take place in February 2023 where players could win a direct spot in the tryouts for their team.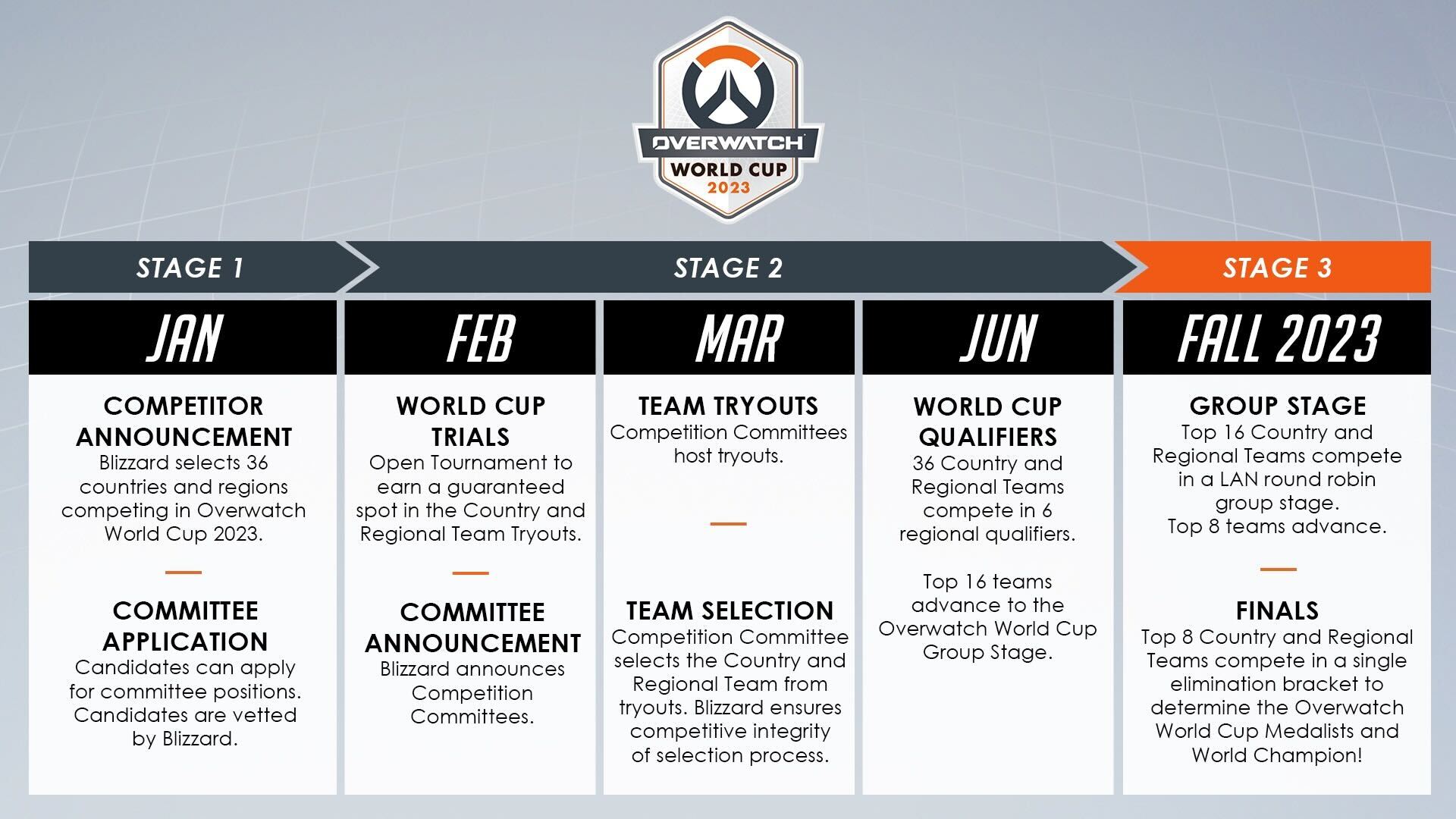 Regular tryouts begin in March 2023 for those who prefer it but there will be a Competitive Rank requirement of Diamond and above to participate.
After the team rosters are finalised in June 2023, the qualifier rounds will take place through a regional online competition. Here, 36 teams will be trimmed down to 16 and they will then duke it out in a LAN environment in the fall of 2023 to find our overall World Cup winner.
More announcements and details will be shared about each stage of the 2023 Overwatch World Cup soon, so stay tuned for more.