Selamat Tekken Raya bro!
So, last Saturday (15/6) we went to GamesFusion at Bandar Sunway to cover the Infinite Carnage hosted Hari Raya Gathering/Tekken 7 Tournament. This marks the third year in a row now that Infinite Carnage has hosted an event of this kind.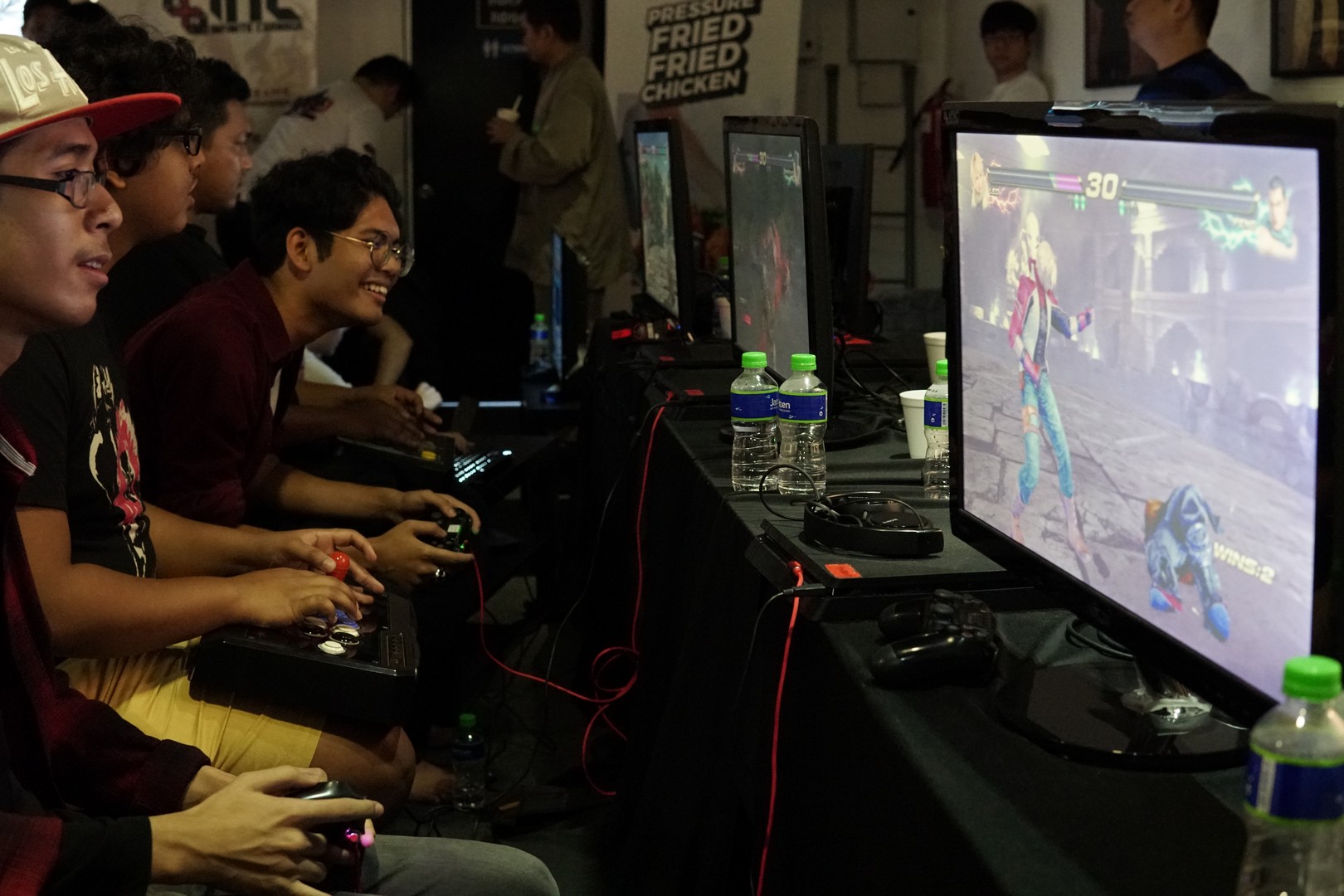 When we arrived, we noticed that everyone was actively doing something in the event. Some were busy stuffing their face with fried chickens and other food, some were cheering for the contestants fighting in the Tekken 7 tournament, some were playing friendly matches with friends, and others just mingling around catching up or making new friends. By the time we left (around 10pm!), there must have been about one hundred people who came.
The event was free (entry) for everyone as always, and lucky attendees were treated to free (and most importantly delicious!) fried chickens courtesy of Nomms and drinks sponsored by Jantzen Mineral Water. What better way for a gamer to celebrate Raya than free food, free drinks, free game time, free new friends, and a chance to show off your gaming skills whether in winning convincingly or dying beautifully, right?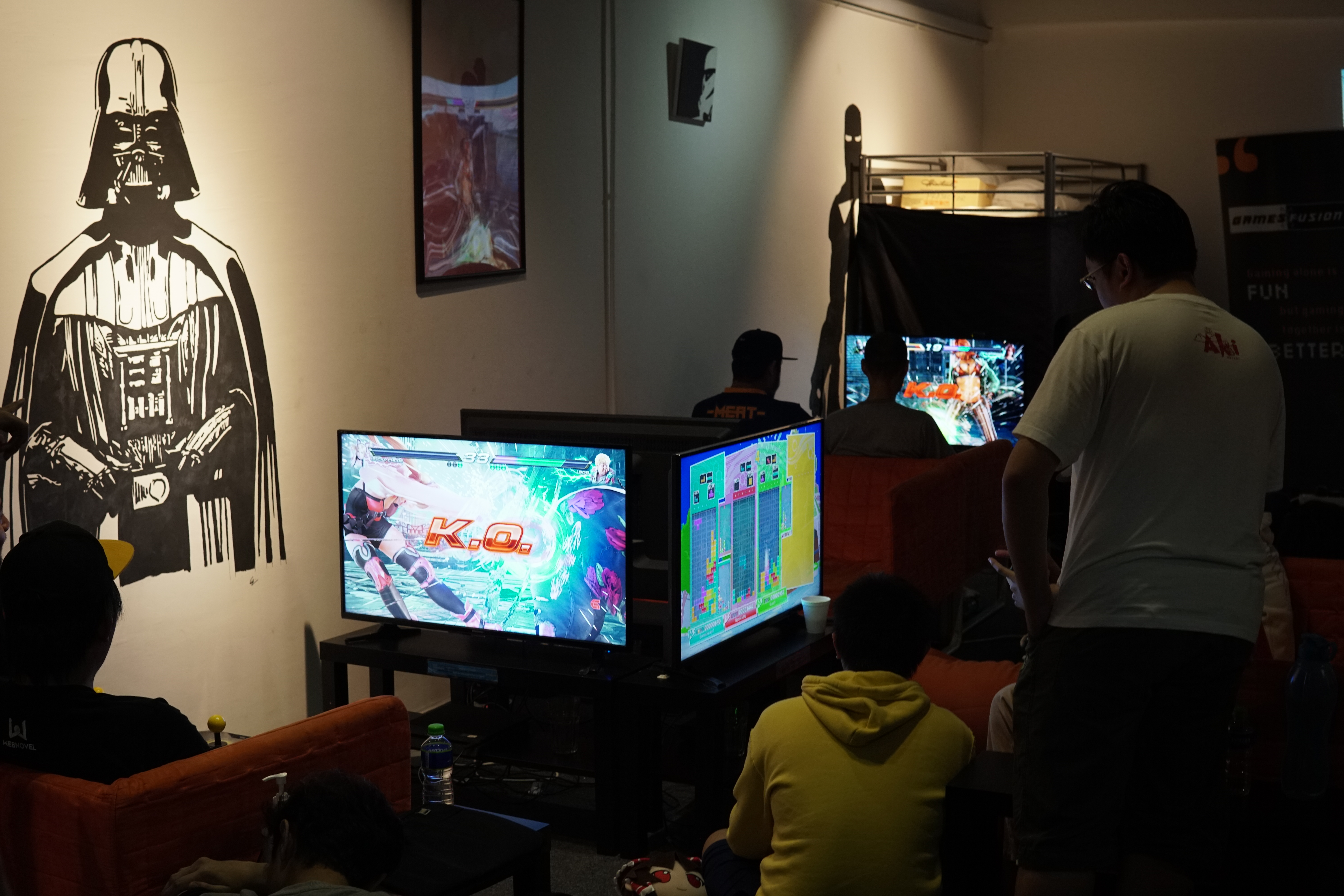 Apart from the Raya Gathering that day, the event also saw a mini Tekken 7 tournament hosted. Participants only needed to pay a small RM 15 entry fees to join the tournament with prizes sponsored by ATO Online Store and the community up for grabs.
What was delightful about this tournament was the fact that there was a mixture of both professional and casual participants, spawning the perfect chance for newcomers to hone their skills against some of our country's best representatives in Tekken 7.
---
Speaking of Tekken 7, here's a fun fact: Did you know that the Infinite Carnage community has a weekly Tekken 7 Gathering on Wednesday every week? In fact, the community is so newbie friendly that they actually published a Beginners Guide To Attending Tekken 7 Casuals / Gatherings in Malaysia to help them get started! (Kudos to Brandon Choo from the Malaysian Tekken Society for writing the guide!)
---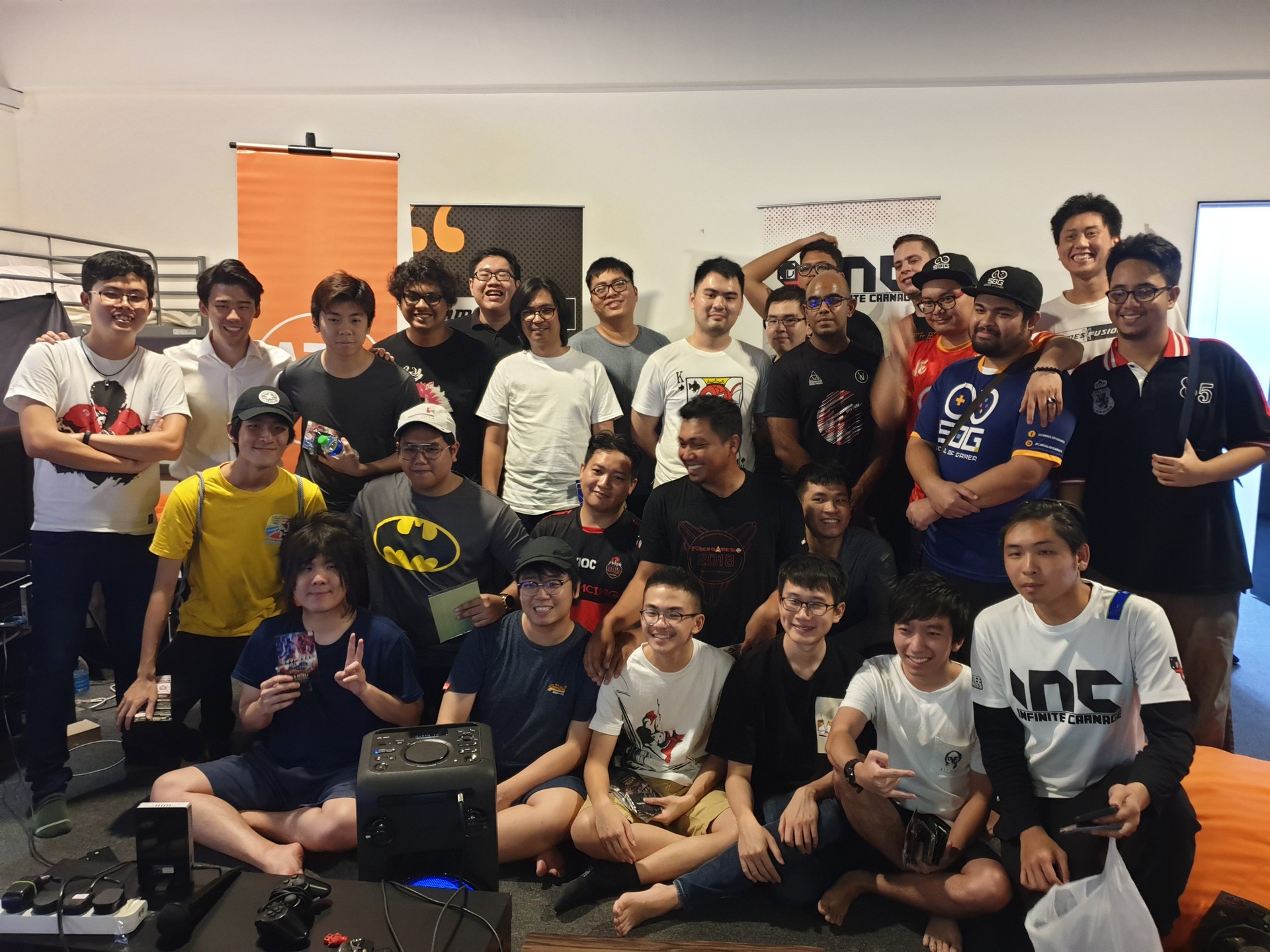 For those of you who are interested in Fighting Games and missed the Raya Gathering/Tournament, Infinite Carnage will be organising tournaments for both Ultimate Marvel vs Capcom 3 and Marvel vs Capcom Infinite at the coming TAGCC 2019 (22nd & 23rd June 2019). Click here for more info.