Love spending your time off with a good game? It's about to get more fun for you because there's no better time to do so – this week, Samsung announced their partnership with top Esports platform, Championfy, to give gamers the chance to win e-vouchers worth up to RM150 and weekly prizes when they participate in tournaments in Samsung Arena from 3rd December 2021 to 28th January 2022.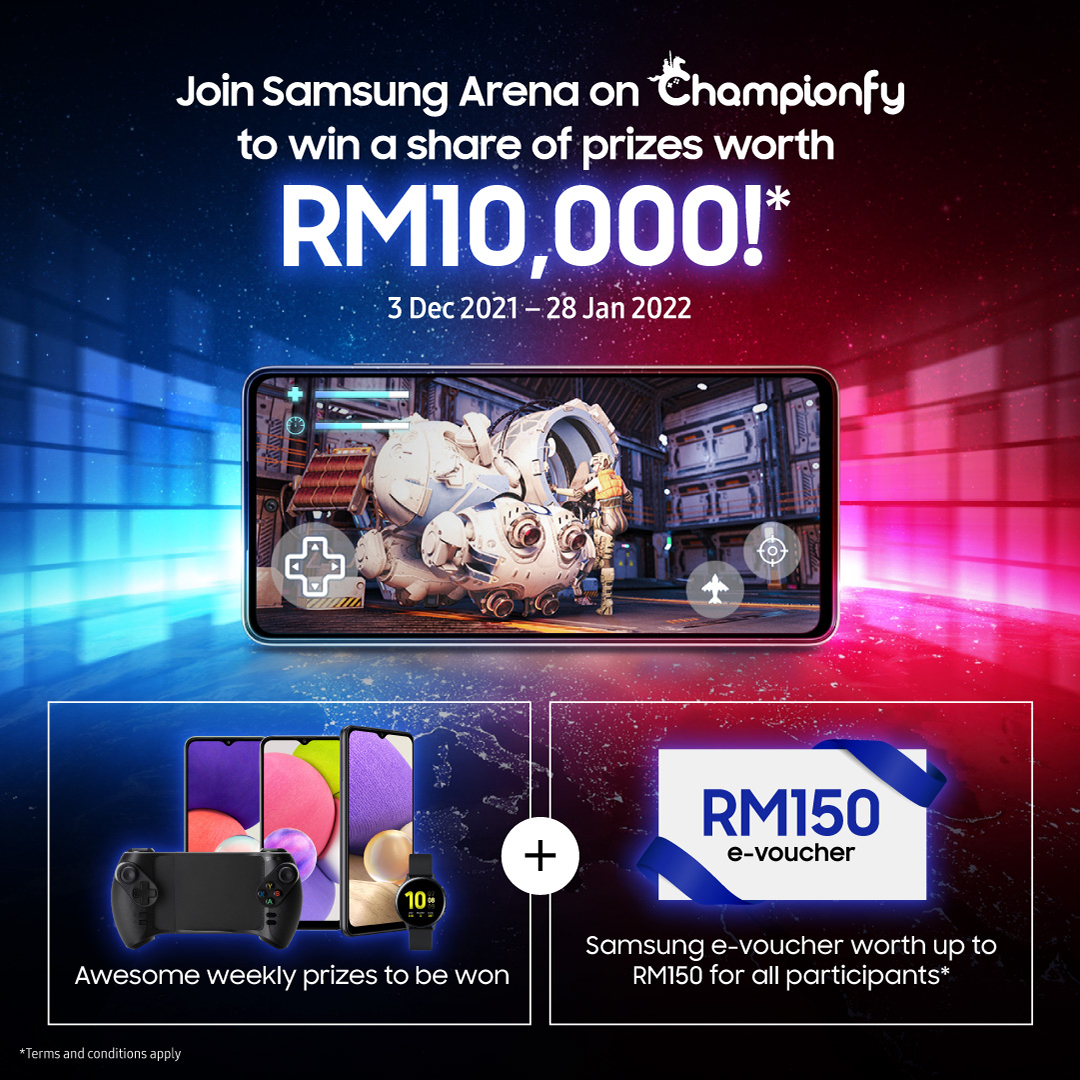 To participate, you have to be at least 18 years old and a Malaysian citizen. Next, just follow these simple steps:
1. Download Championfy App, register and join Samsung Arena organized by Championfy App. After participating in one Samsung Arena game, every participant will receive a Samsung Online Store e-voucher worth up to RM150 via the app.
2. Top 3 winners will be entitled to win weekly prizes in addition to the e-vouchers.
Participate in these tournaments as below:
• Week 1 (3 December – 9 December): Swipe Basketball
• Week 2 (11 December – 17 December): Jewel Block
• Week 3 (18 December – 24 December): Fruit Slash
• Week 4 (25 December – 31 December): Knife Ninja
• Week 5 (1 January – 7 January): ZigZag
• Week 6 (8 January -14 January): Aztec Treasure
• Week 7 (15 January – 21 January): Jewel Block
• Week 8 (22 January – 28 January): Knife Ninja
Check out these prizes to be won: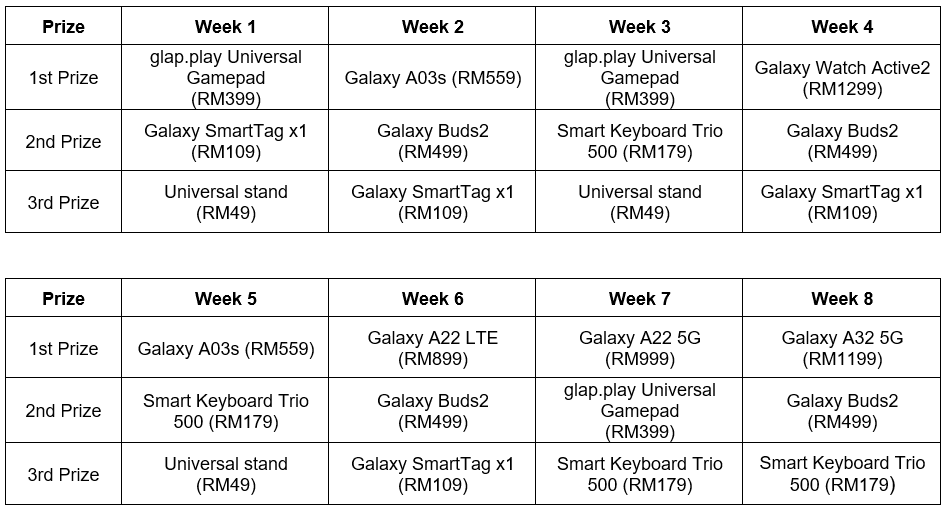 So what are you waiting for? Put on your game face and start winning!
For more information about Samsung x Championfy, please visit: https://shop.samsung.com/my/eStore-promotion/championfy