Hello everyone ! By now most of you have at least attempted the new Wrath of the Machines Raid, and for those of you who have not and are still grinding for Lights, I sincerely wish you all the best. Remember to enjoy the game and don't stress out, gaming is supposed to be fun so don't forget why we game in the first place. (I am still grinding for light too!) .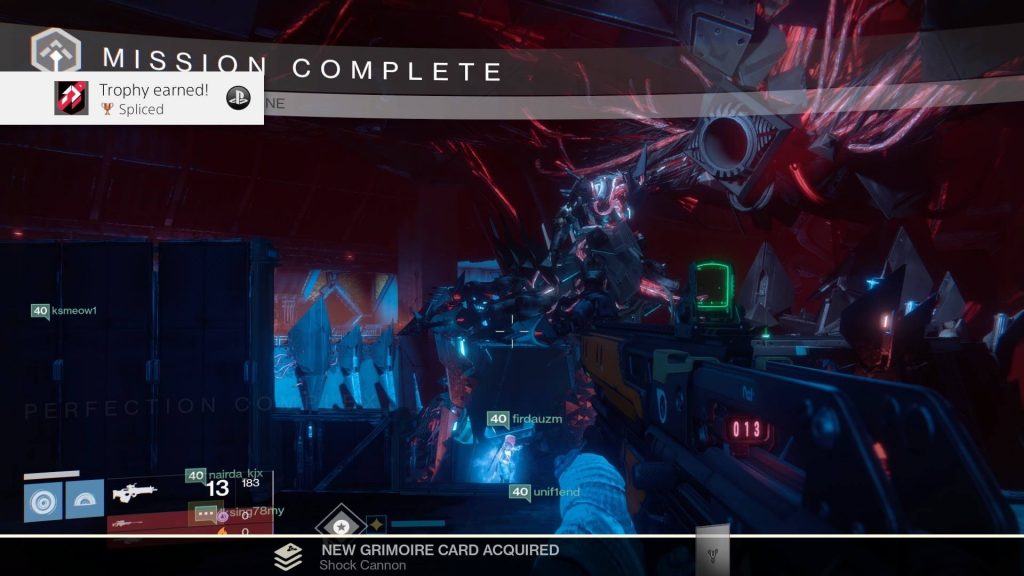 Our clan members have been doing the raid since the second it went live and I am proud to present to First Team in BT that made it to where many hasn't . Well deserved guys and congratulations ! Now you may carry me. Plox.
This Video was taken from TangHM's Point of View In-Game – Raid Beaten on 26/9/16
This Video was taken from Unif1end's Point of View In-Game – Raid Beaten on 26/9/16

Destiny's new raid, Wrath of the Machine went live on 23rd September 2016 at 1am local Malaysian Time (GMT+8) , with many veterans already claiming this is the easiest of all 4 Raids in the game , the community is eager to see a reasonably increased level of difficulty for the upcoming Hard Mode.
Leave a comment below on what you think about Wrath of the Machine the new raid, does it excite you as much as the previous raids did ? Or did it surpassed your expectation?