The Return of the 'Fan Edition'
Samsung's Fan Edition (FE) series has consistently delivered aesthetically pleasing phones that offer dependable performance without breaking the bank. Positioned in the mid-range category, these devices draw significant inspiration from Samsung's premium 'S' series, albeit with certain limitations. While they might not claim the top spot in the market, their strength lies in their reliability and their knack for keeping pace with contemporary market trends and consumer demands.
Last year's chip supply scarcity compelled Samsung to make a strategic shift, discontinuing the FE version of the S22 and reallocating those resources to the S22 Ultra models. Though it makes sense for a company to prioritize its flagship products, the lack of the S22 FE left a void in the market. This absence redirected mid-range customers to explore alternative brands or postpone their purchases, with the hope that the FE series might resume in the future.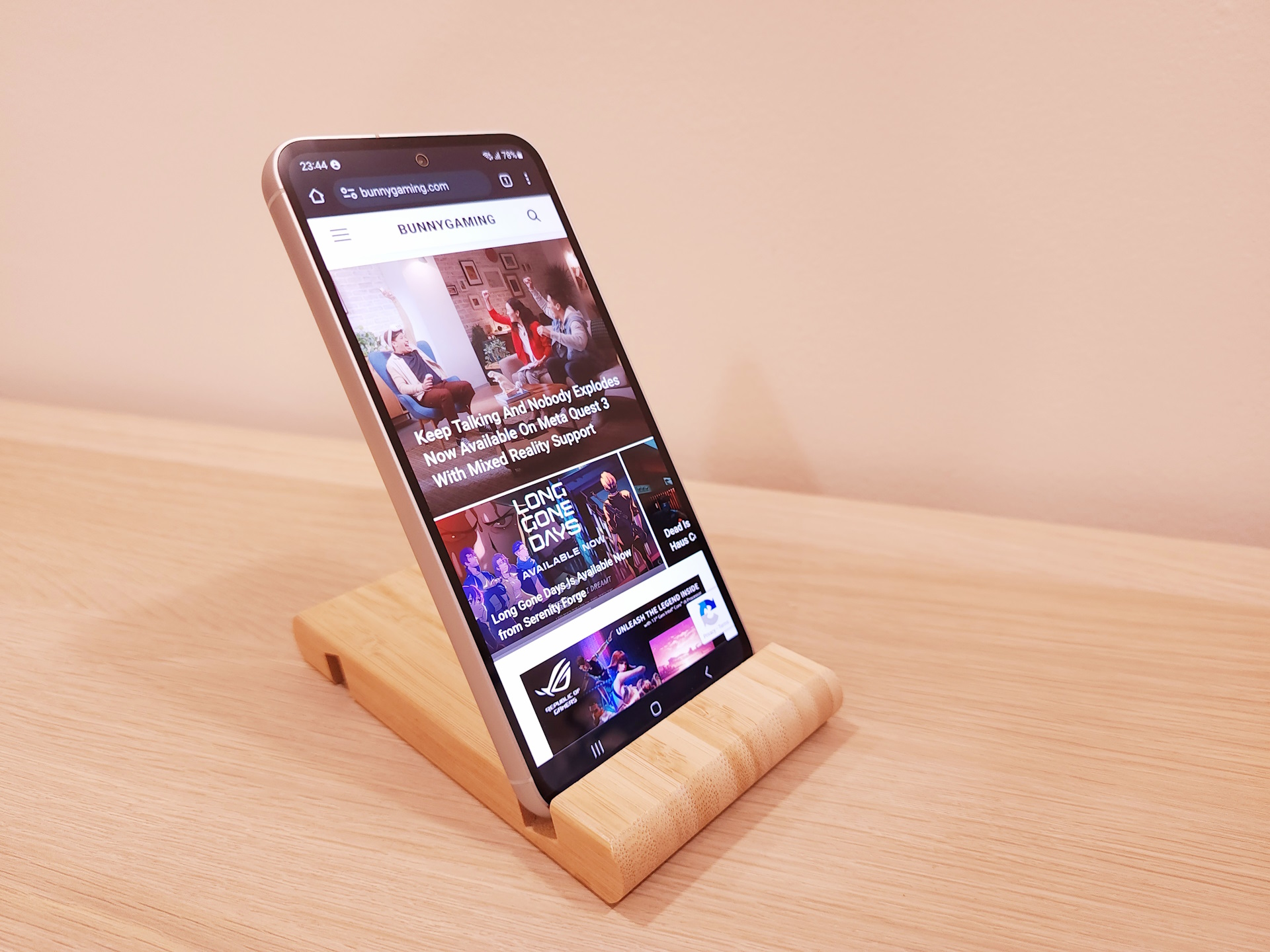 Thankfully, users didn't have to wait very long. With the launch of the Galaxy S23 FE, the mid-range hero is finally back. But is it still the crowd favourite it once was? We talked about the S23 FE in our First Impression piece earlier, concluding it with a 'So far so good' note – until we get to play with the phone more for the sake of this review, and what comes next is our finding.
But first, let's take a look at the;
Samsung Galaxy S23 FE Spec Sheet
Dimension
158mm x 76.5mm x 8.2mm (thick)
Weight
209 grams
Build
Gorilla Glass 5 (Both Front and Back), Aluminium Frame
Display

Dynamic AMOLED
Super Smooth 120Hz refresh rate (1~120Hz)
1450 nits Peak
Corning Gorilla Glass 5

Screen
6.4-inch FHD+
Resolution
2340 x 1080

19.5:9 ratio (~403 ppi density)

OS
Android 13, One UI 5.1
Chip
Exynos 2200 (International)

Snapdragon 8 Gen 1 (US)

CPU
Octa-core (1×2.8 GHz Cortex-X2 & 3×2.50 GHz Cortex-A710 & 4×1.8 GHz Cortex-A510) – International

Octa-core (1×3.00 GHz Cortex-X2 & 3×2.50 GHz Cortex-A710 & 4×1.80 GHz Cortex-A510) – USA

GPU
Xclipse 920 – International

Adreno 730 – USA

Memory
Main Camera

50 MP,F1.8, FOV 85˚ (wide),
8 MP, 3x Optical Zoom, PDAF F2.4, (telephoto)
12 MP, F2.2, FOV 123˚ (ultrawide)
LED flash, auto-HDR, panorama
4K@30, 1080p@30/60/120fps,

Selfie Camera (Front)

10 MP, f/2.4, 26mm (wide)

Battery

Li-Ion 4,500 mAh, non-removable
25W wired
15W wireless
Reverse wireless

Colours
Mint, Graphite, Purple, Cream
Prices
Original Price:

8GB|128GB RM 2,999

8GB|256GB RM 3,299

Offer price (as of publishing date):

8GB|128GB RM 2,699

8GB|256GB RM 2,999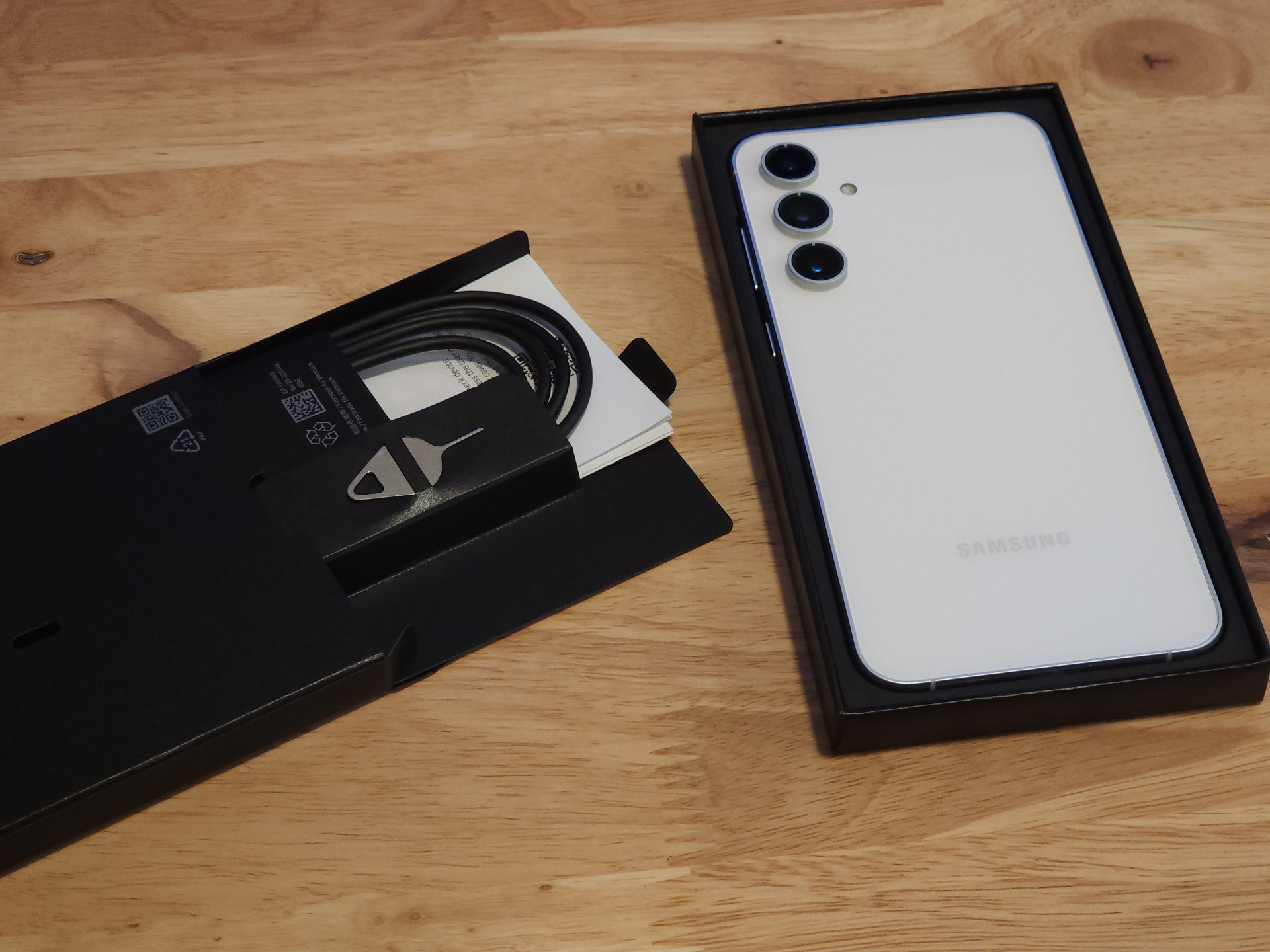 Right out of the box, we have the S23 FE phone itself plus its charging cable and a sim-eject pin – the standard Samsung phone packaging.
Design and Build
On the surface, the S23 FE looks and feels both sleek and fine. Put it on a table and I honestly couldn't tell it was a mid-range device because it was built like a top-tier phone. Nevertheless, since the FE series was meant to be budget-friendly, Samsung had to cut down on the cost to make its price tag viable for its target consumers. For example, the Gorilla Glass 5 on the FE replaces what was the Gorilla Glass Victus at the rear panel (of the S23), turning what felt tough and secure into a more plastic feeling on the FE phone. But still, it felt and touched fine.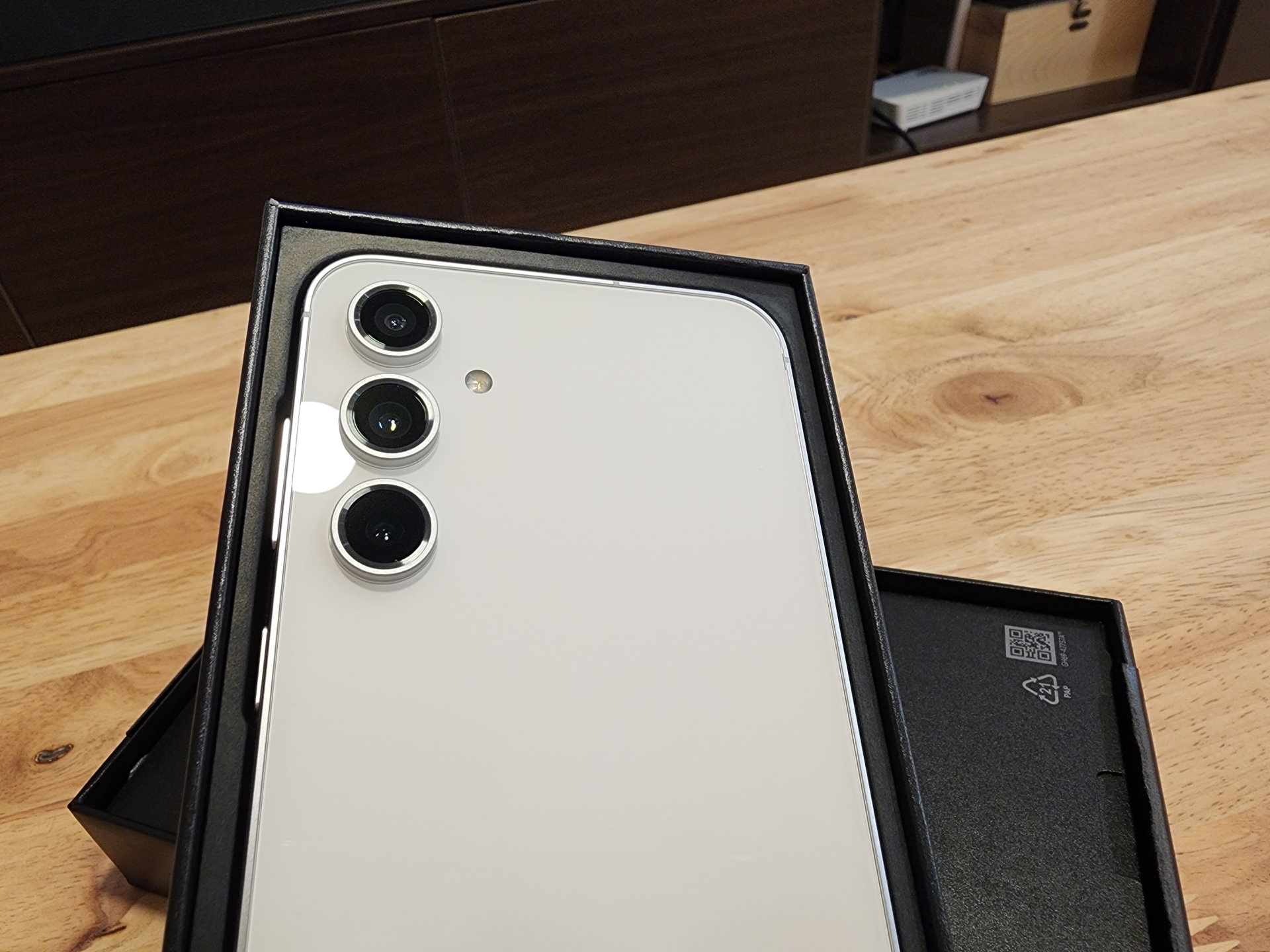 However, because the rear panel has a glossy finish, fingerprints will feature prominently on the panel if users don't wipe them off regularly. I find myself wiping the phone clean once or twice a day to maintain its good looks. But if you're using a phone case, you won't have to worry about this. Then again, the Cream colour device that we're using for this review is too beautiful not to show off, so it's case-off for now. There are two variants of the phone. The 128GB model comes in only two colours – Mint and Graphite, while the 256GB model comes with two additional choices – Purple and Cream.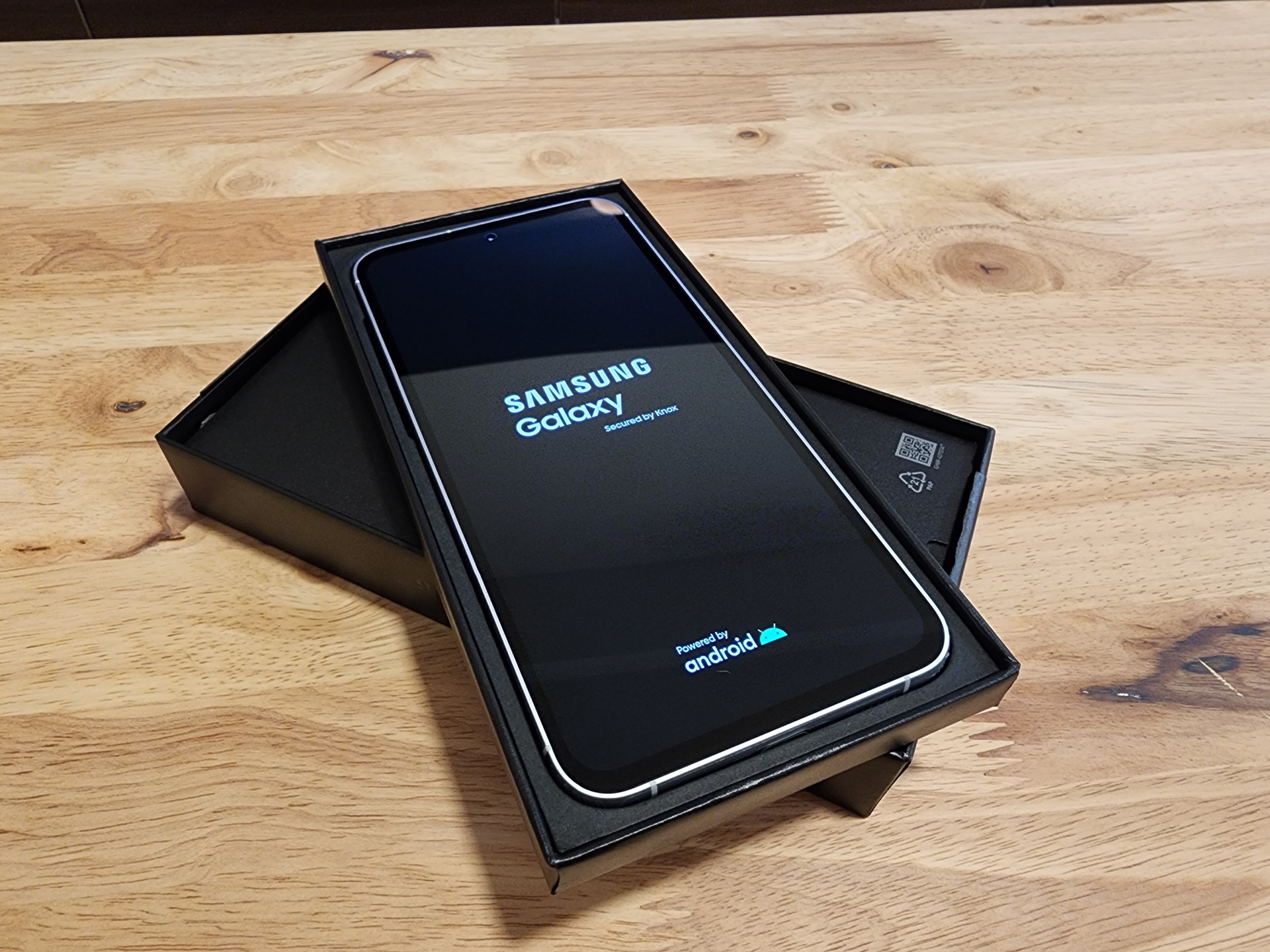 Built with an IP68 rating, the Galaxy S23 FE can survive being submerged in water for up to 1.5m in depth. It is worth noting that this is only for fresh water, so don't go too crazy at the beach with this phone. The phone is also protected from dust without the need for extra cases/protection.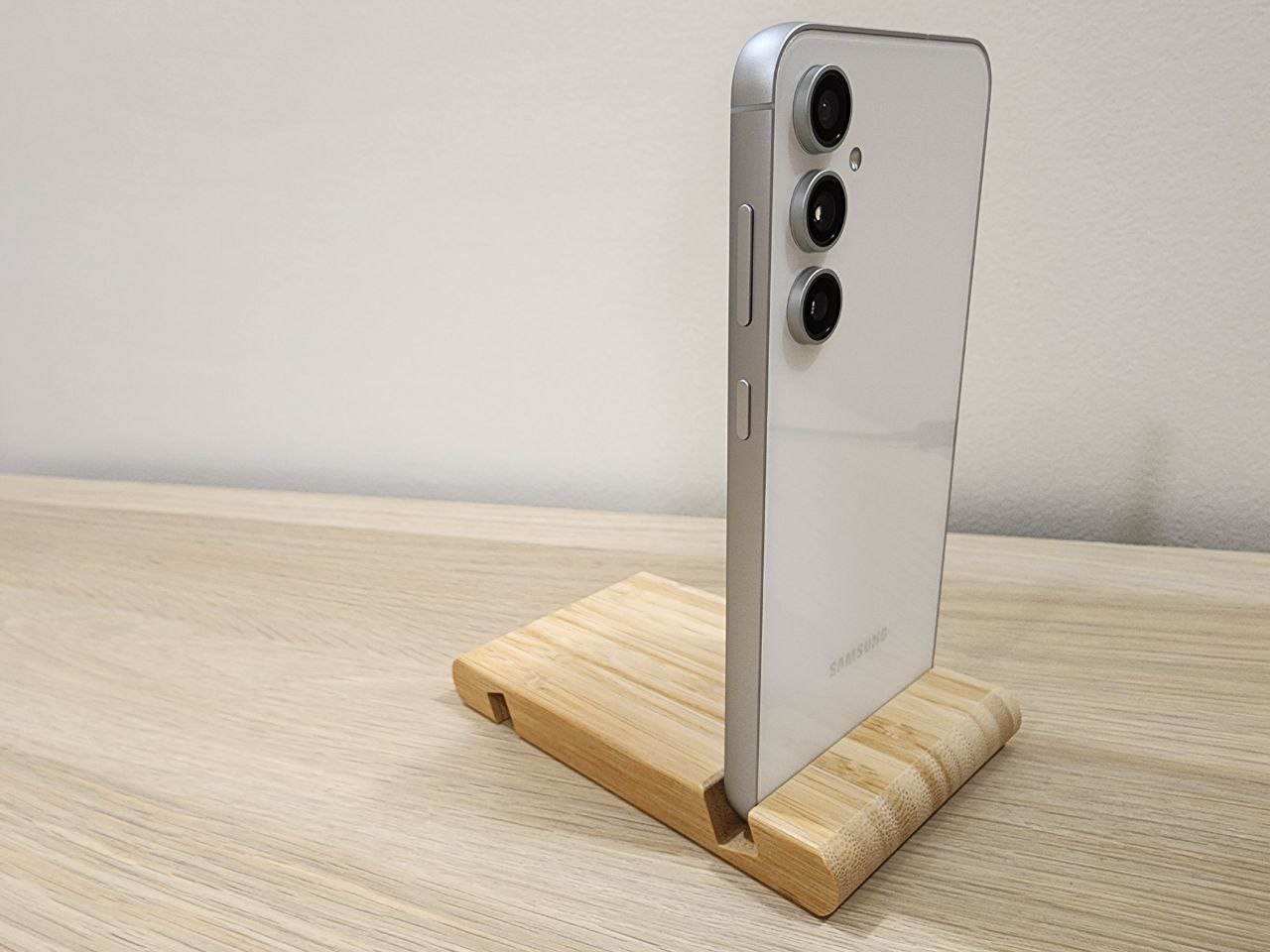 In terms of size, the dimension of the S23 FE is slightly bigger than its previous FE counterpart, the S21 FE (they skipped S22 FE, remember?). It goes without saying – the bigger the size, the heavier the device. But you won't feel the difference.
S21 FE – 155.7 x 74.5 x 7.9 mm (177 grams)

S23 FE – 158 x 76.5 x 8.2mm (209 grams)
Hardware, Performance, Gaming
The phone is presented in two variants: the 128GB model and the more spacious 256GB version, both bolstered with 8GB of RAM. For those residing in the United States, the S23 FE is configured with the Snapdragon 8 Gen 1 chipset. In contrast, units shipped to other regions are furnished with an Exynos 2200.
The Snapdragon 8 Gen 1 variant debuted in December 2021, while its Exynos 2200 counterpart followed suit in January 2022. Presumably, due to budgetary constraints, Samsung selected these older chipsets over the newer SD 8+ Gen 1 for the US market. Regarding the Exynos selection, the current 2200 series remains the most advanced offering in light of the Exynos 2300's cancellation before its mass production was put to order (or so the rumours say), with the more advanced 2400 series anticipated to make its market entry in the fourth quarter of this year.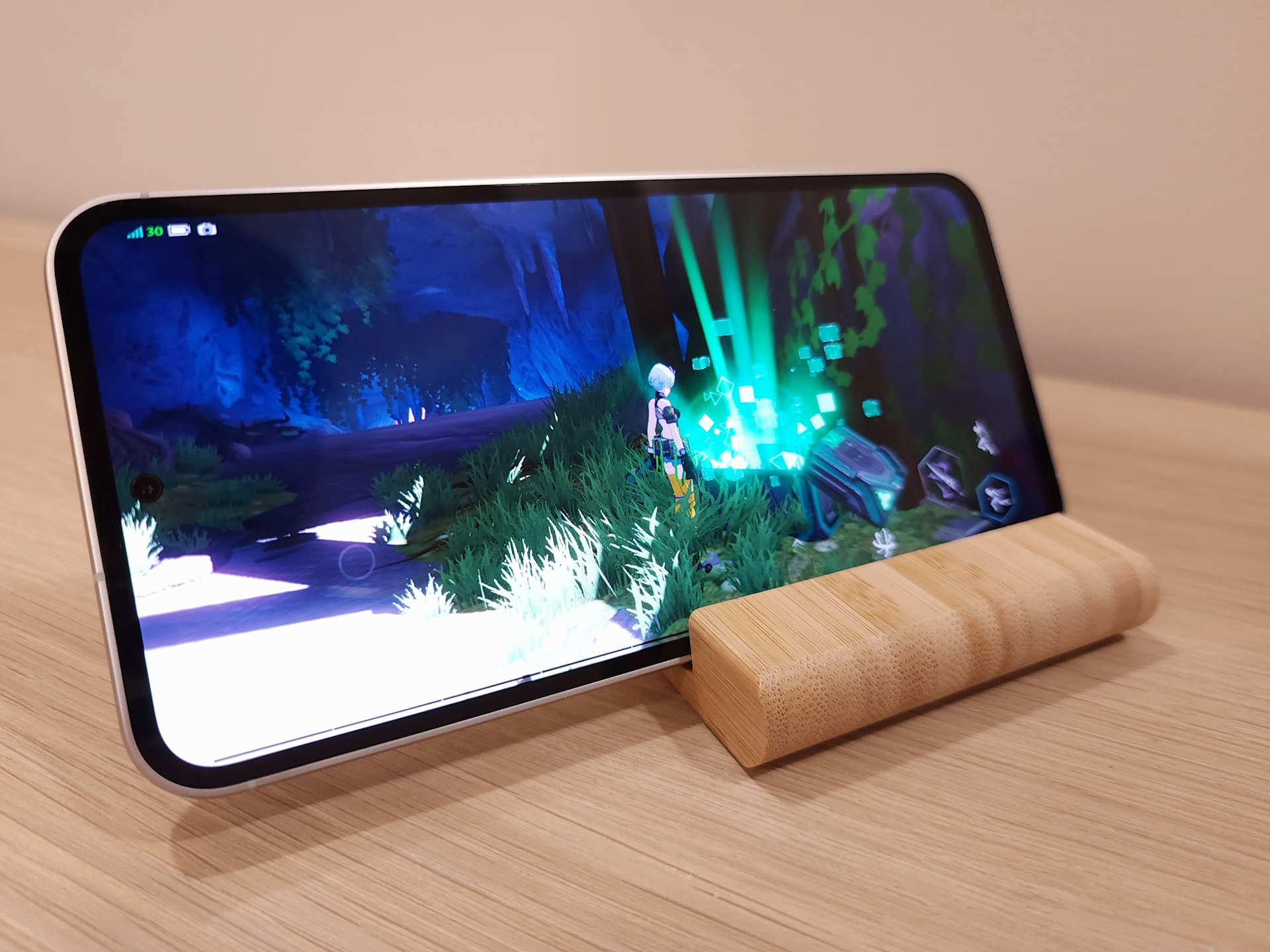 But even with older chips, they are more than enough to do their job (they are decent to begin with). The biggest concern for a mid-range phone has always been (to me) how the device manages its power consumption which may worry some users to know that the Exynos 2200 variant's performance in this department is slightly lesser than its Snapdragon counterpart. Since both chipsets have been in the market for quite a while, there is sufficient data around to suggest that the Exynos performs poorer in this area but only just. A comparison conducted by Android Authority suggested that the Exynos variant only lasted 211 minutes compared to the Snapdragon's 222 minutes on last year's Galaxy S22 Ultra device. A negligible 5% difference.
When it comes to everyday use, the phone is unsurprisingly reliable and its performance created little room for complaints. Be it video streaming or gaming, the phone could handle it all but within the appropriate settings and expectations, of course.
If you're planning on running the most demanding games out there like Genshin Impact when I tried it, I can't play the game at the highest settings, nor can I force the phone to accommodate the game on 60fps without warming up. But that's just Genshin Impact. For most of the games like Asphalt 9 and Call of Duty, for example, you can expect flawless delivery and performance from the phone. Yes, it's a mid-range phone that uses older chips, but it may comfort you to know that these chips, be it the Snapdragon 8 Gen 1 variant or the Exynos 2200, were both used on Samsung's flagship S22 Ultra that came out just last year.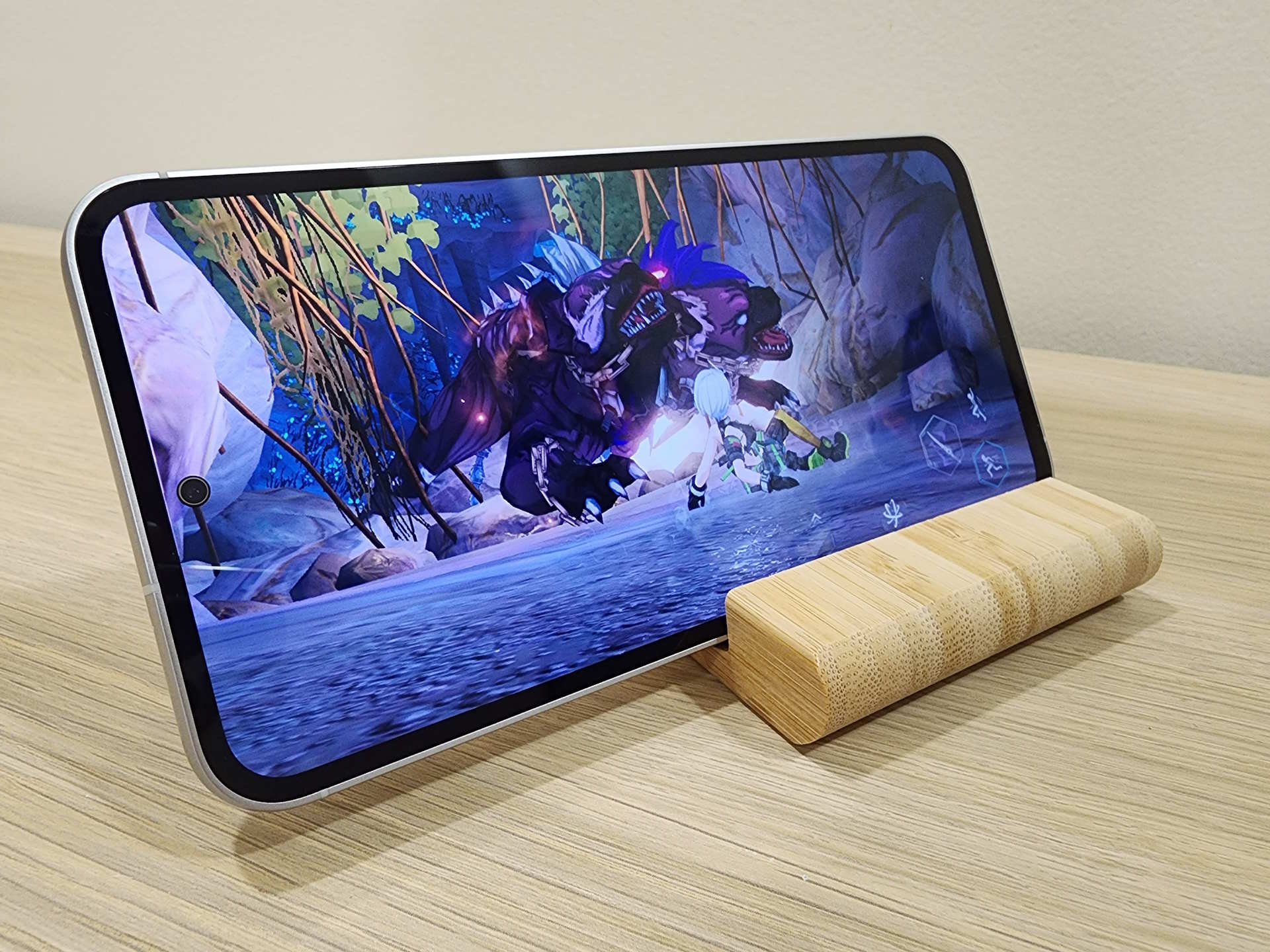 The phone's 6.4" display size is better than the base model S23's 6.1" and only slightly below the S23+ that sports a 6.6" screen. So, be it just casually scrolling up and down your social media feeds or just carefree browsing, you'd get the flagship-level treatment thanks to the phone's 6.4" AMOLED 2X display and a refresh rate of up to 120Hz. I can see the photography folks appreciating the screen size because it makes photo/video viewing and editing easier.
While the phone doesn't warm up without warning, you can expect it to slowly do under a heavier workload. For example, running the camera app while switching back and forth between your browser and gallery would bring about this instance. The camera app remains one of the biggest causes of battery drain and causing the phone to warm up so if you have a camera-busy day planned with this phone, it may be wise to stay near a power source or have a power bank ready.
Battery Department
I admitted in my First Impression piece that this section got me worried the most. The Exynos 2200 chip that came shipped with the S23 FE (unless you live in the US), isn't exactly reputable when it comes to battery management. But the S23 FE did come with a bigger power unit at 4,500mAh, which did help in providing longer hours.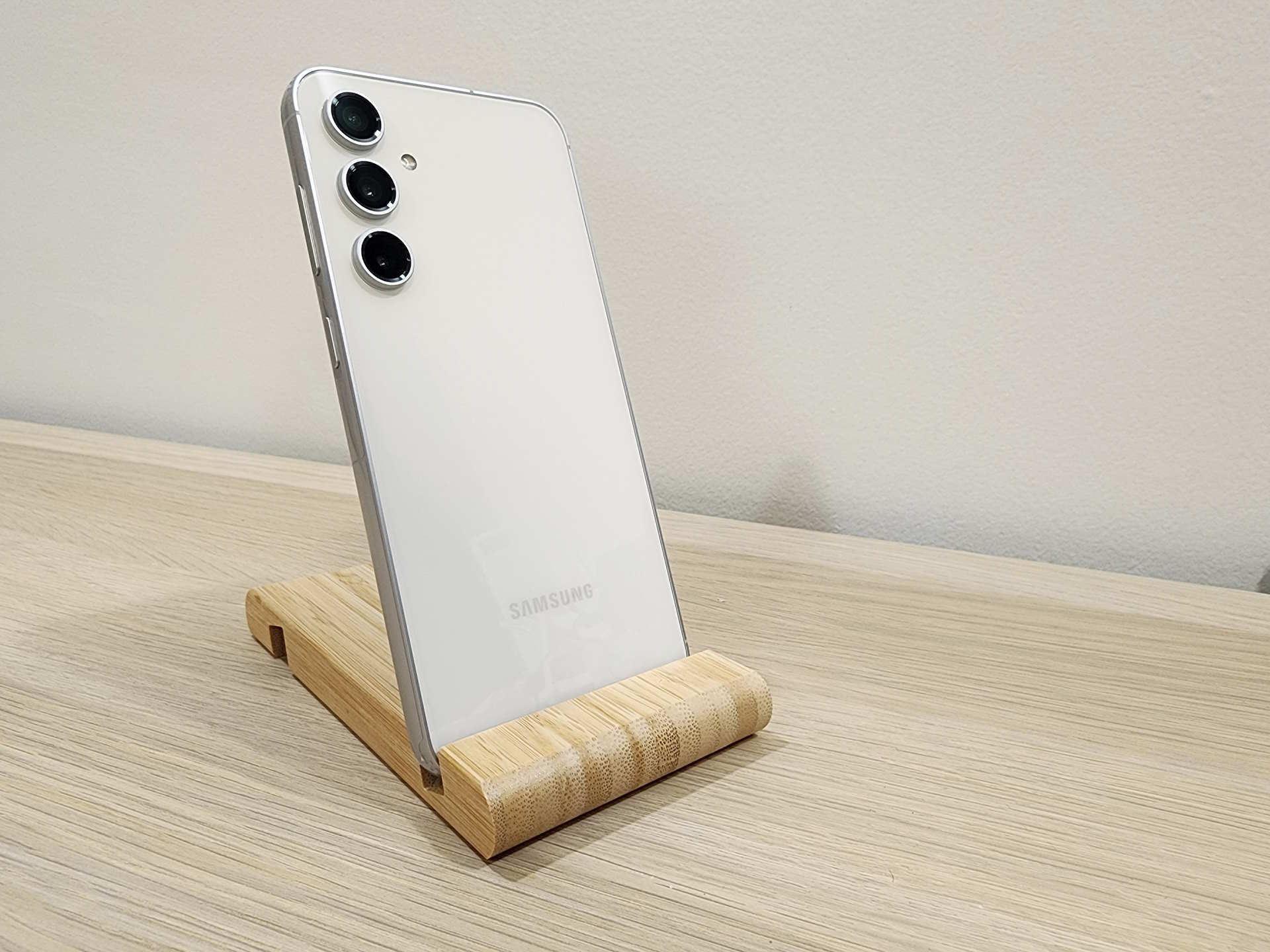 The wired charging speed at 25W should have been better. At 25W, the phone is just not in a rush to get itself ready for you. From 20% to being fully charged takes 1 hour plus. But this also depends on your phone settings and how many features or apps you have running while charging it.
A full tank can comfortably last me till the end of the day (Around 11 pm) and I start my day at 6.30 am. That is if I don't game on it and just do my daily digital routine of checking emails, messaging, browsing social media, playing music in the background, watching an hour-long movie on Netflix when I'm having lunch, and just browsing 9GAG.
Camera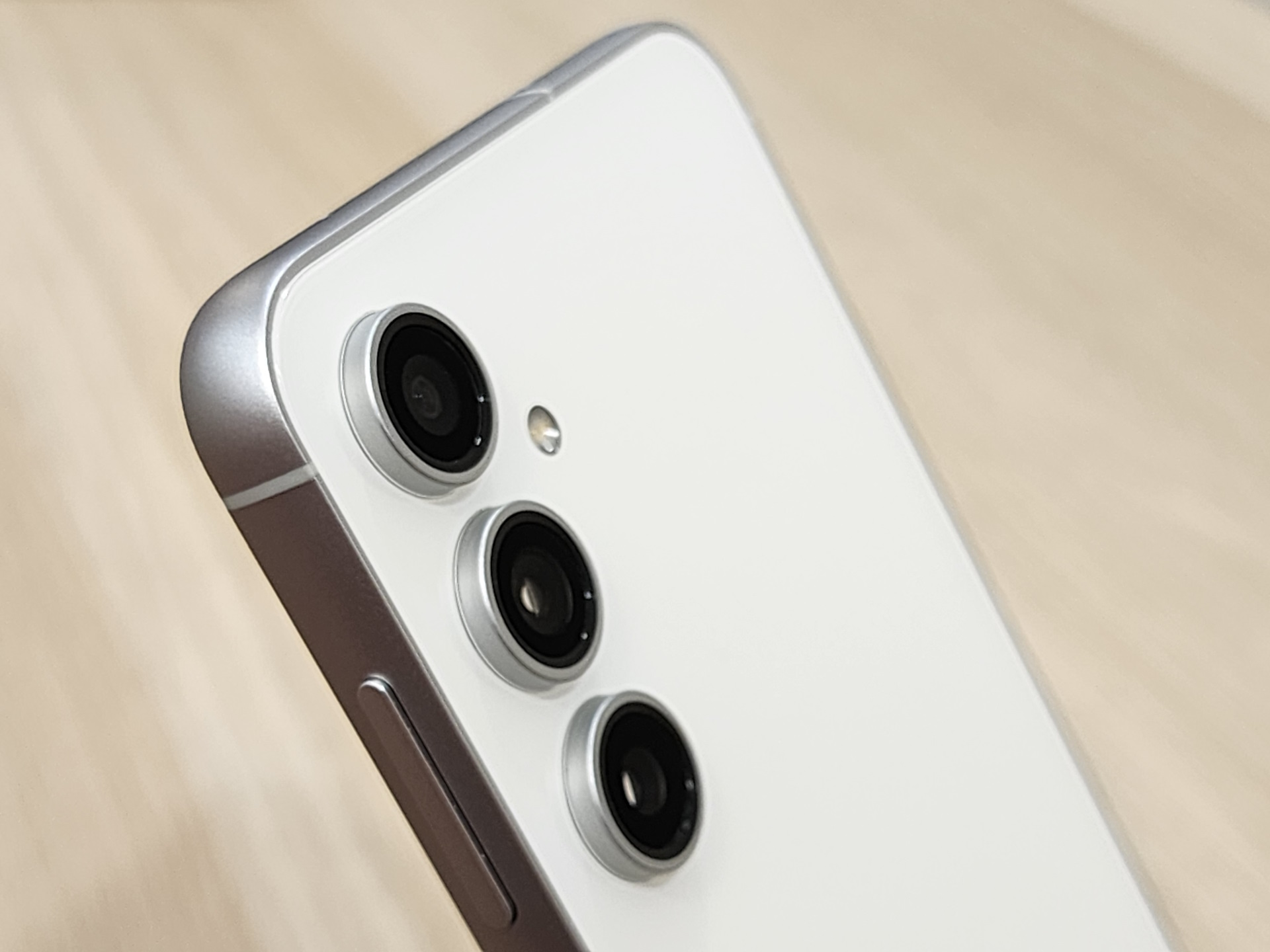 Main Camera

50 MP,F1.8, FOV 85˚ (wide),
8 MP, 3x Optical Zoom, PDAF F2.4, (telephoto)
12 MP, F2.2, FOV 123˚ (ultrawide)
LED flash, auto-HDR, panorama
4K@30, 1080p@30/60/120fps,

Selfie Camera (Front)

10 MP, f/2.4, 26mm (wide)
The S23 FE sports the usual 3-camera template like other standard Samsung phones. The 50MP wide lens provides the flexibility to handle most types of photography in mind, with the 8MP telephoto lens standing by and ready to provide its service of 3x Optical Zoom. For any need of the Ultrawide lens, there's the 8MP lens ready to serve. If you are just a casual user who just needs a reliable camera phone that could help you take good photos worthy of keeping and sharing with others, then this phone will easily satisfy that requirement.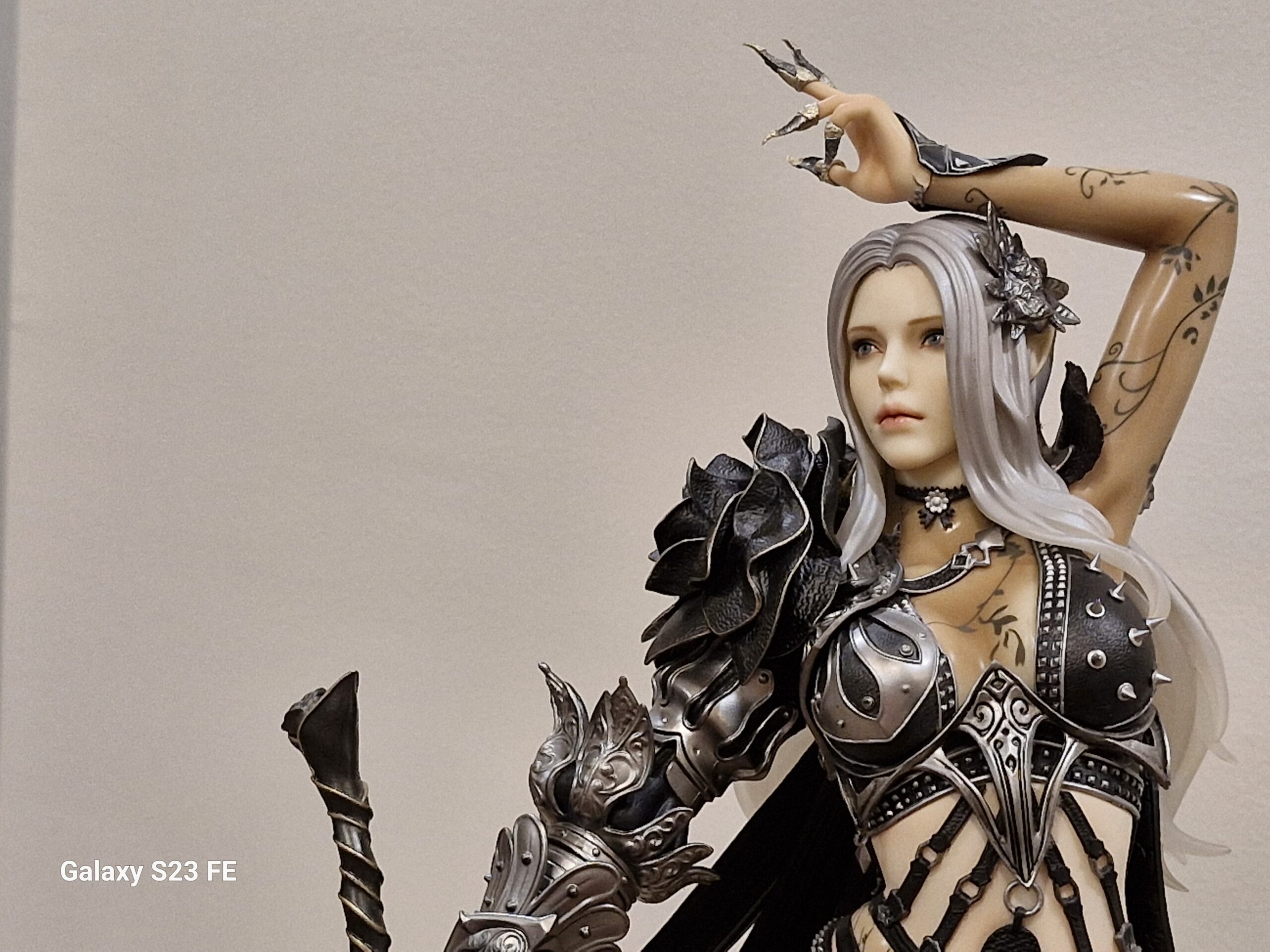 Low light photography or the night mode has been an area that Samsung has done well for several years now and the FE model this year is no exception. The software adjusts itself to take good photos under these circumstances while still availing itself to suggestions or guidance from the user. For those who want more control or precision, the Pro Mode is around to allow just that.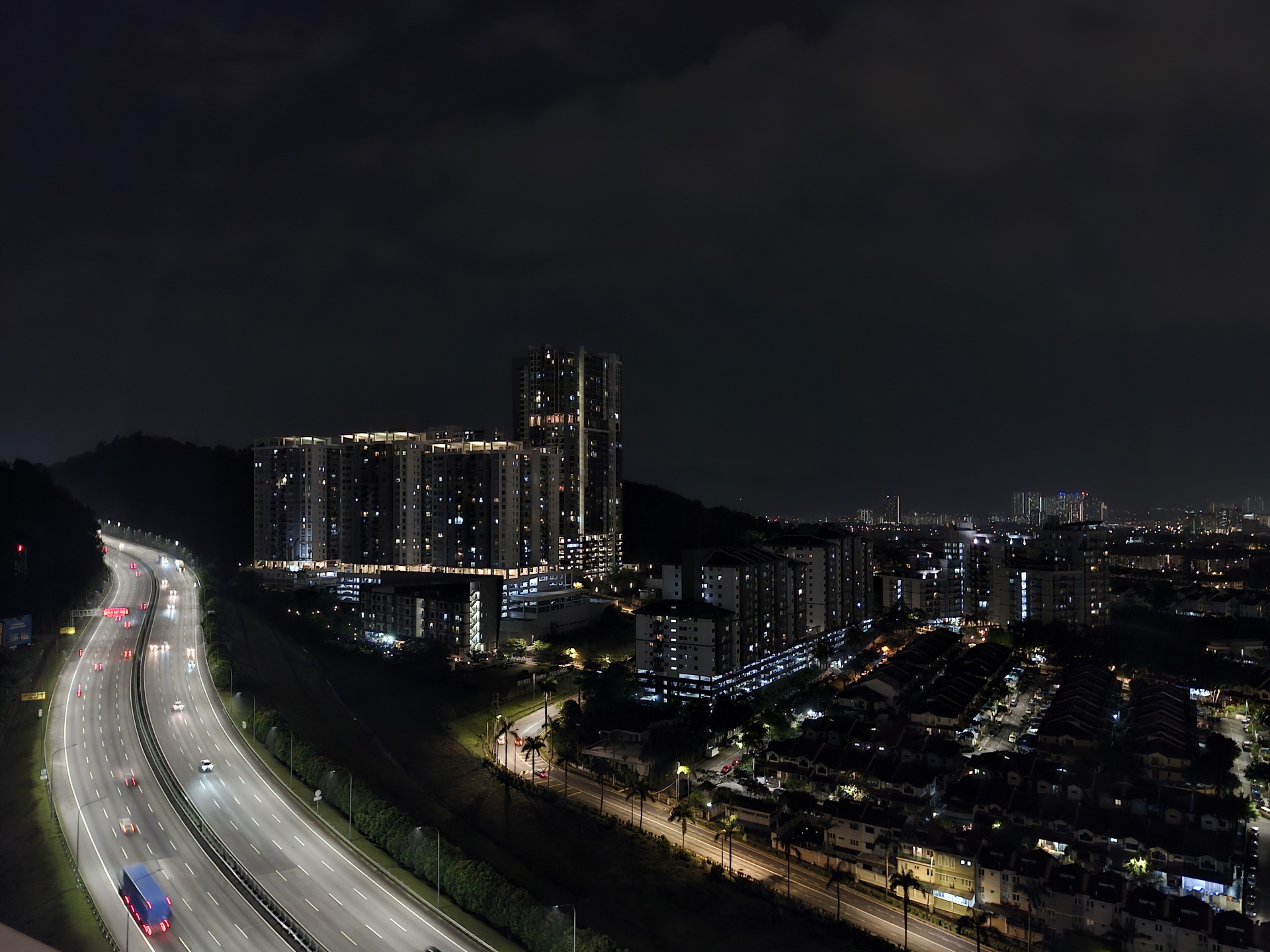 The phone is also ready for taking good videos. The S23 FE can capture 4K videos on 30 FPS, and up to 60 and 120 FPS for 1080p. But keep in mind that you don't have much storage space to really enjoy 4K@30FPS all the time, so pick the right mode according to your needs.
S23 FE vs S23
Now, to compare the S23 FE to its base S23 model to see if it makes sense to get the FE version instead of the supposedly beefier flagship model of the S23. The struggle between getting the newer FE model or the more powerful flagship model has always come into question when it comes to deciding to go for an FE.
From the comparison above, the S23 FE has a bigger screen which would please users who consume more entertainment content. Memory and camera department-wise, are both almost identical. The S23 has an obvious advantage when it comes to the Processor unit since it's equipped with the newer and customised SD 8 Gen 2, which promises better battery management and overall performance. But even so, the S23's smaller battery unit at only 3,900mAh would have negated any benefits of its better power management when compared to the FE's bigger 4,500mAh battery unit, albeit its weaker power efficiency.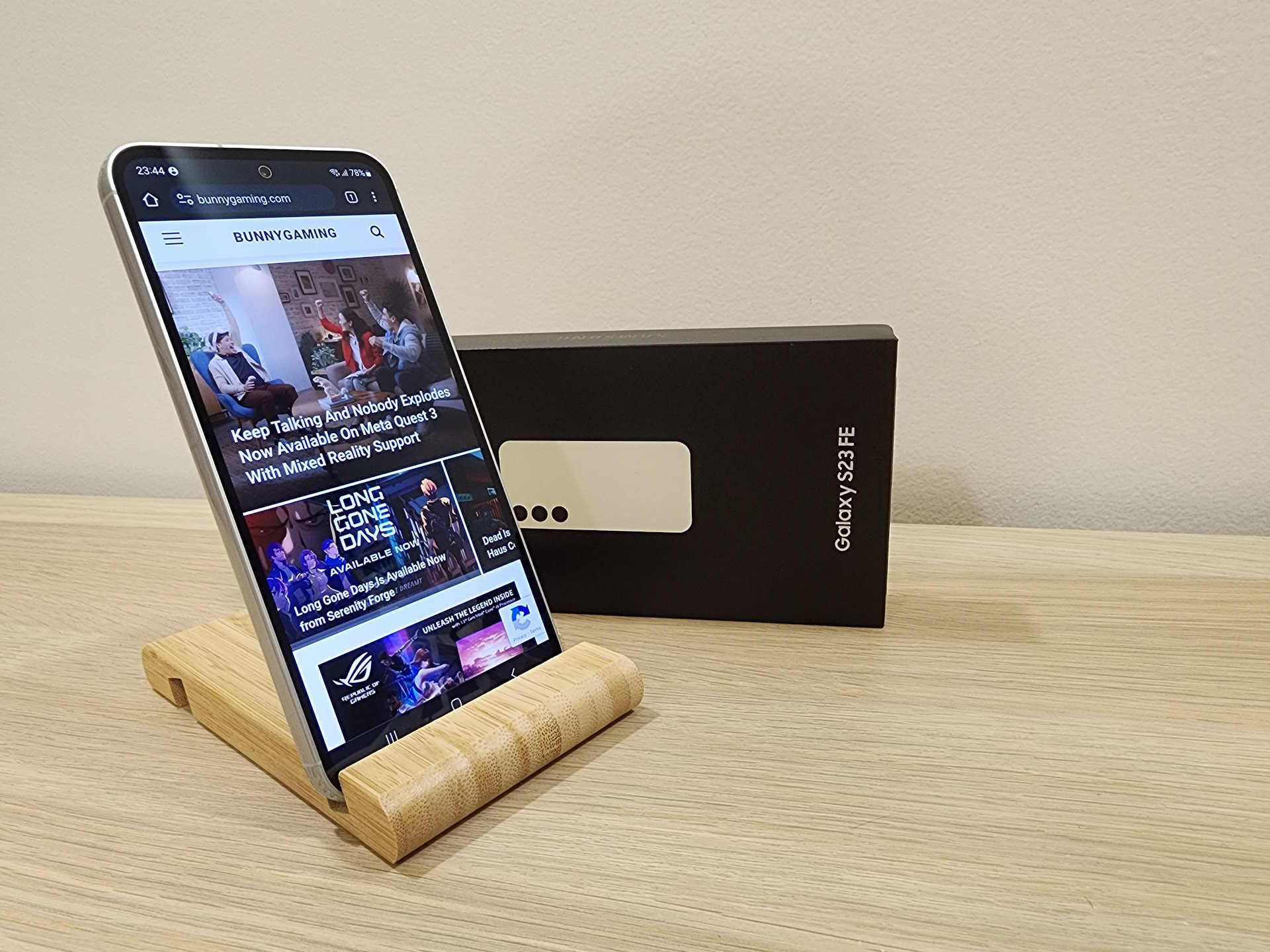 When it comes down to pricing, the FE model looks like a real bargain. It's much cheaper, probably thanks to Samsung trying to motivate more sales towards its FE model by making sure the base model's price tag remains high. But nonetheless, it does make it easier for consumers to decide. And honestly, even if you have the money to go for the flagship model now, you might as well just wait a few more months for the upcoming S24 (presumed name). Otherwise, just stick to the FE model if you don't care so much about having the latest processor and just want to save some money.
---
What I Really Liked About The Galaxy S23 FE
Overall good performance

Cameras as well as photo qualities are decent & easy to use

Beautiful body/design doesn't look cheap

Attractive price tag

4,500mAh battery
What I Wished Was Better
25W charging is slow by current standards.

The phone warms up easily when using the Camera App
---
Verdict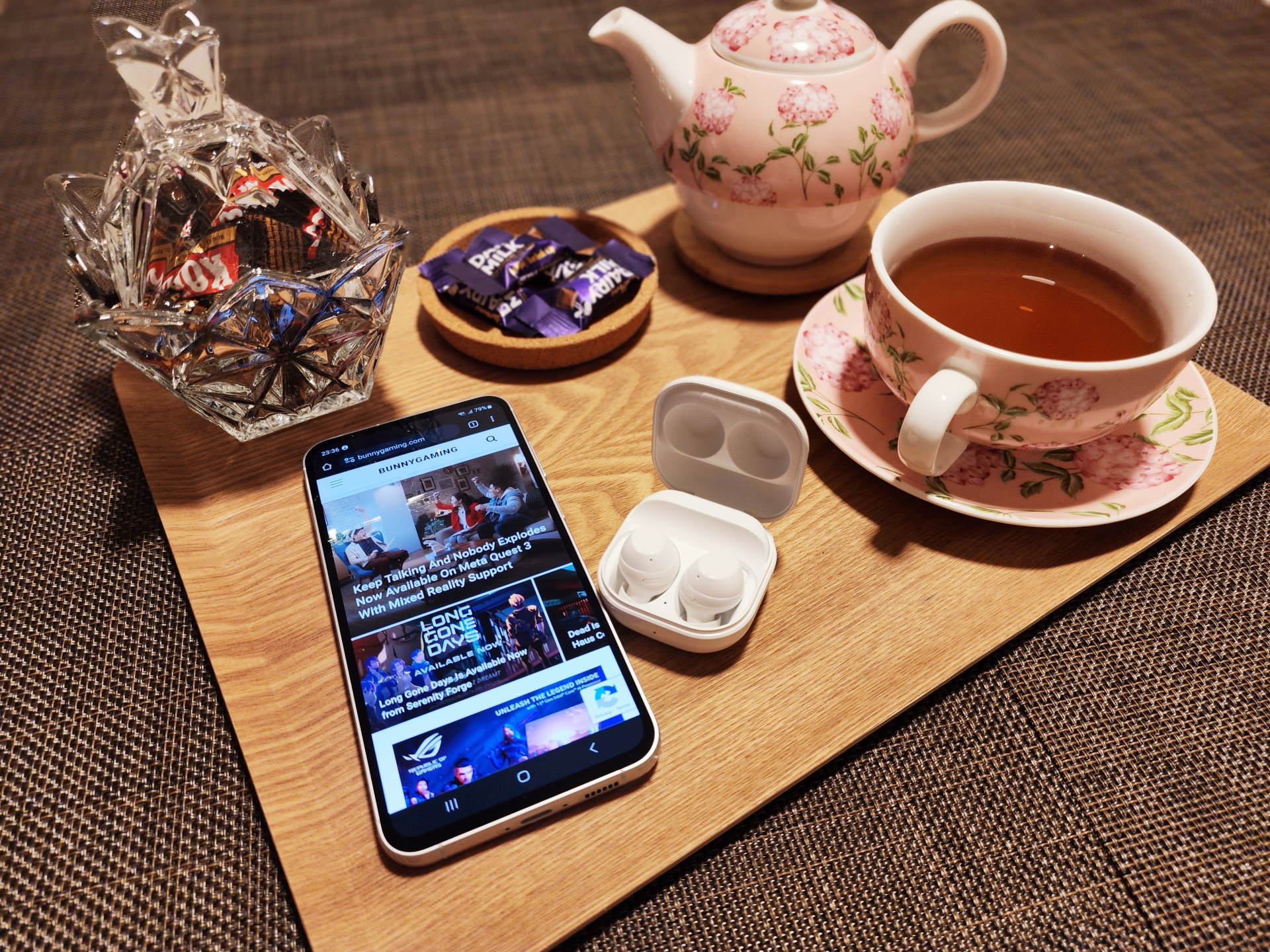 Even with slightly aged chips and the slow 25W charging speed, the S23 FE still comes out on top when we weigh all the pros and cons together. While it may not be the best phone in the market, the target audience it seeks to please isn't looking for one either. This phone lets you take good photos, has a generous display size and quality that lets you enjoy your favourite content, and it allows you to game without worries. It has overall good performances in all areas because its hardware is more than capable of serving the needs of a common user but most importantly, it lets you have part of these flagship experiences at a budget price tag. Yes, the charging speed is slow. But with a 4,500 battery unit and some smart routine, you'll get by. Everyone does.
The Samsung Galaxy S23 FE marks its triumphant return with yet another good phone for users needing good quality without the burden of breaking the bank. Welcome home, champ!