For a couple of weeks I had the unique pleasure of babysitting the ASUS ROG STRIX Z790-E Gaming WiFi motherboard that was built specifically for the upcoming Intel 13th generation of desktop processors that are going to be launched at the end of October 2022.
As of now, we are aware that there are a couple other models available for this chipset from ASUS, namely the Maximus Z790 Hero and Extreme variants. ASUS looks set to pump and deliver as much juice as possible for the new processors with it's steady lineup and unique features encompassed onto the motherboards.
ASUS ROG STRIX Z790-E Gaming WiFi
Packaging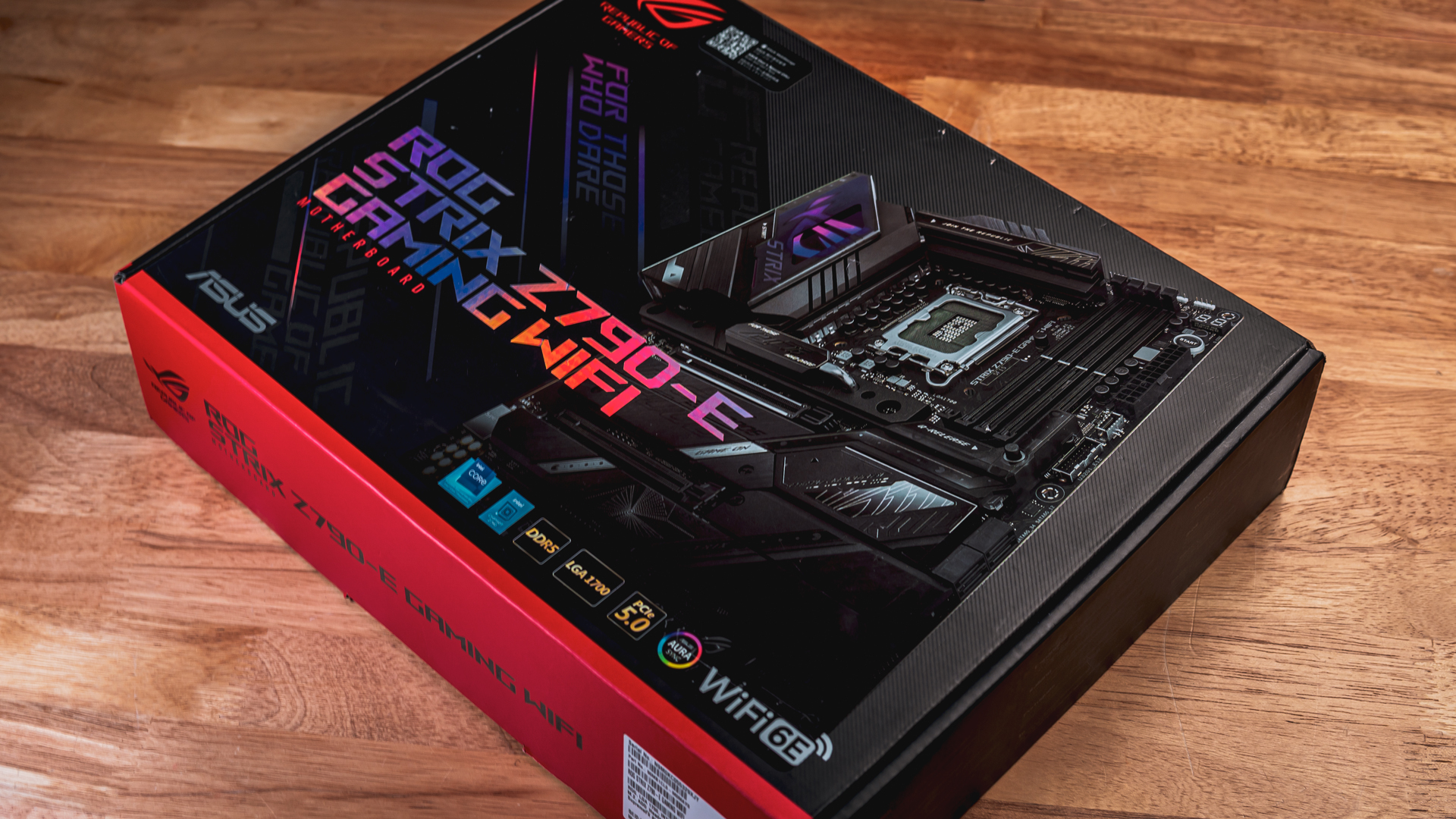 The product packaging remains the same as previous E variants from the ROG STRIX lineup. A big black box with red accents showing off the motherboard and overall technical information of the motherboard is to be found on the back side of it.
Inside the box, you will find :
The motherboard
2 x SATA 6Gb/s cables
1 x DDR5 Fan holder
1 x VRM Fan holder
1 x Thermal pad for M.2
1 x ASUS Wi-Fi antennas
1 x ROG key chain
1 x ROG Strix stickers
1 x ROG Strix thank you card
Most of the above are basic configurations that comes with every purchase of a ROG Strix product.
First Look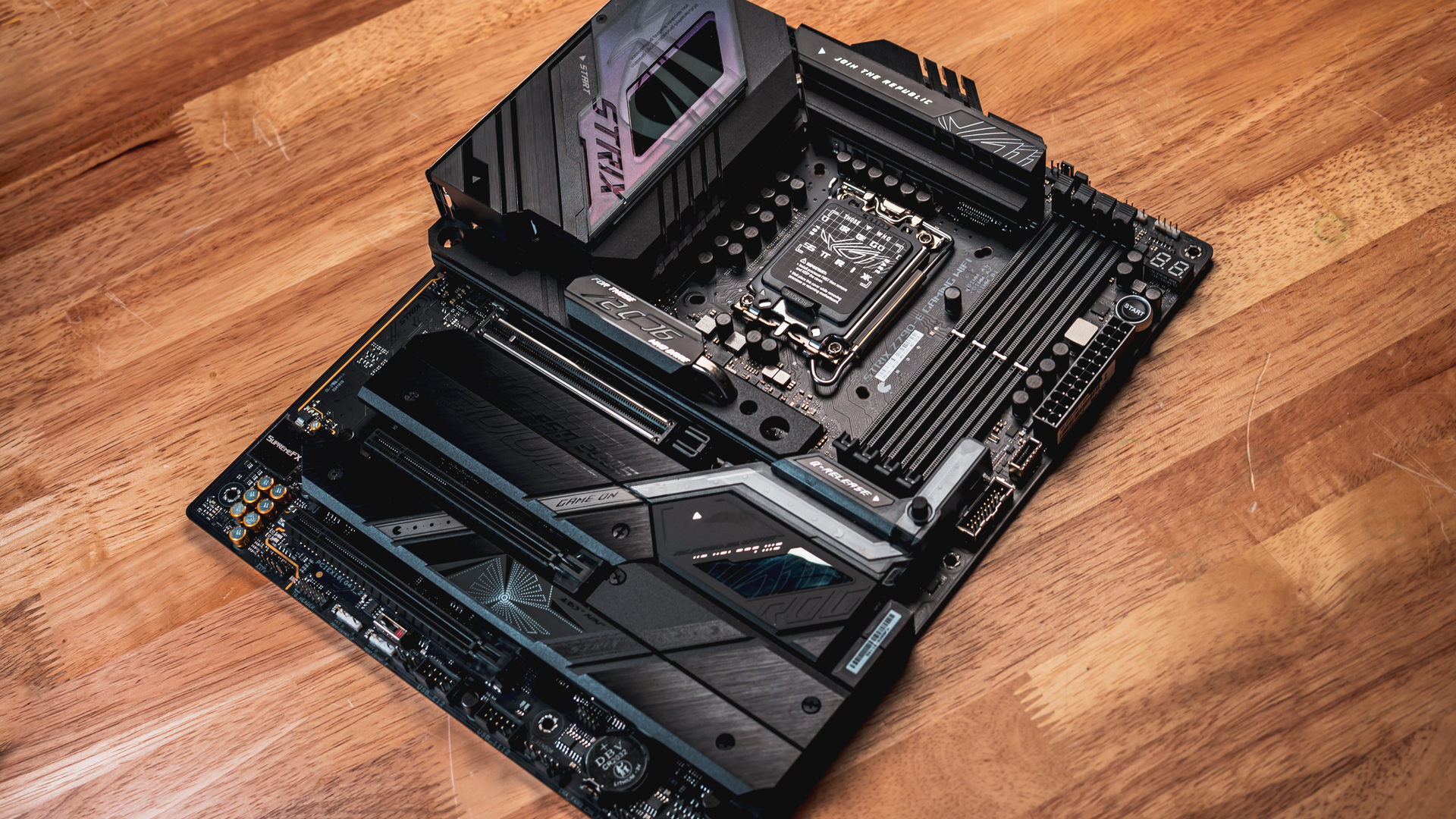 One will notice that the Dot Matrix design cues from the previous generation is no longer to be found on this generation. This catches my vibe as I prefer things to be less flashy. The IO armor has a peculiar design where it does look purple-ish beneath the frosted translucent panel and can be removed via the screws it's secured with.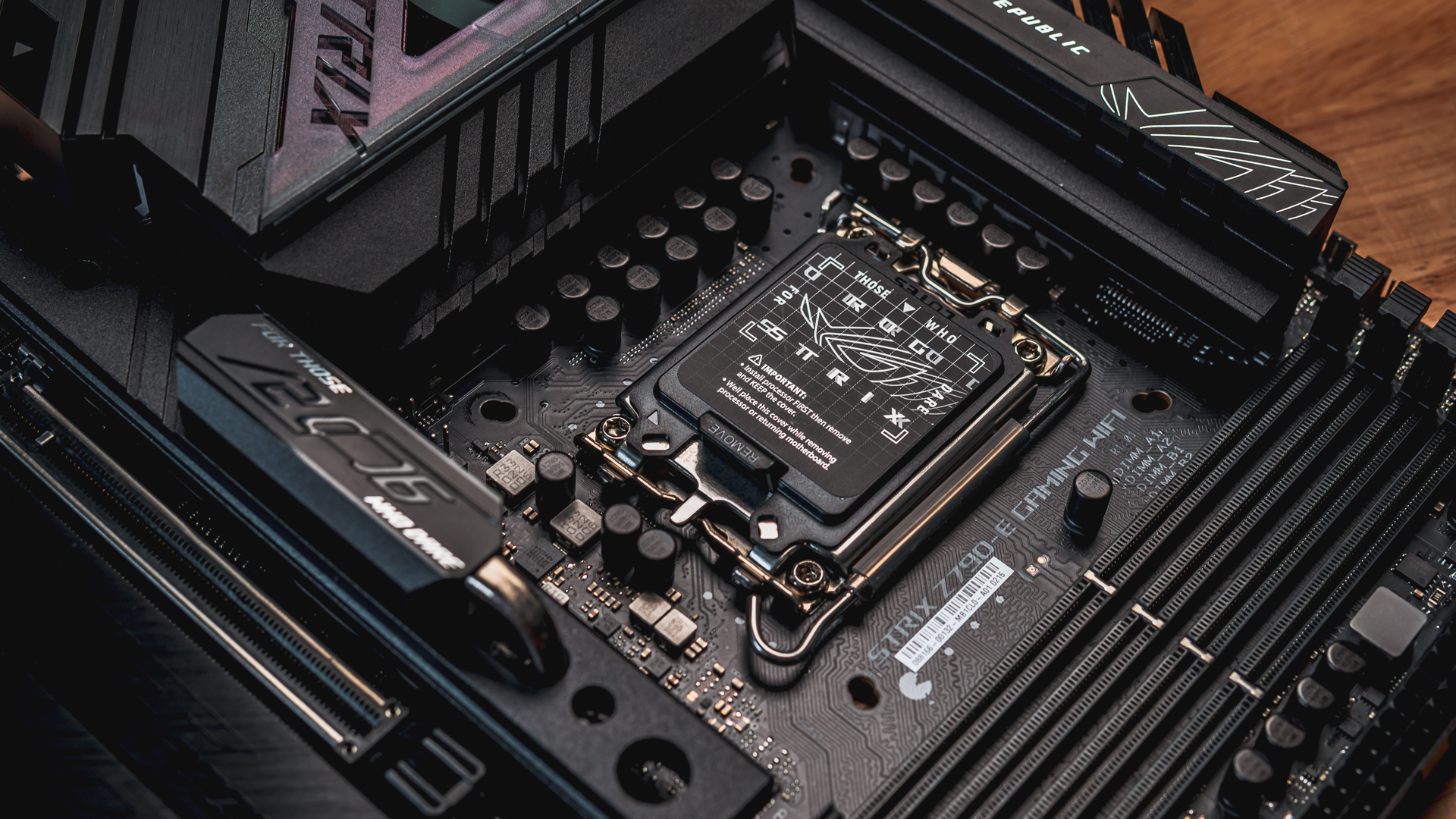 The IO Armor and the heatsinks on the VRMs(linked via a heat pipe) are bulky but this is mainly due to the fact that they passively cool down the VRMs. ASUS certainly did not cheap out on the power configurations and no compromises were done to its quality. On this particular motherboard ASUS has provided an 18 + 1 power solution rated for 90A per stage with dual ProCool II power connectors, high-quality alloy chokes, and durable capacitors to support multi-core processors.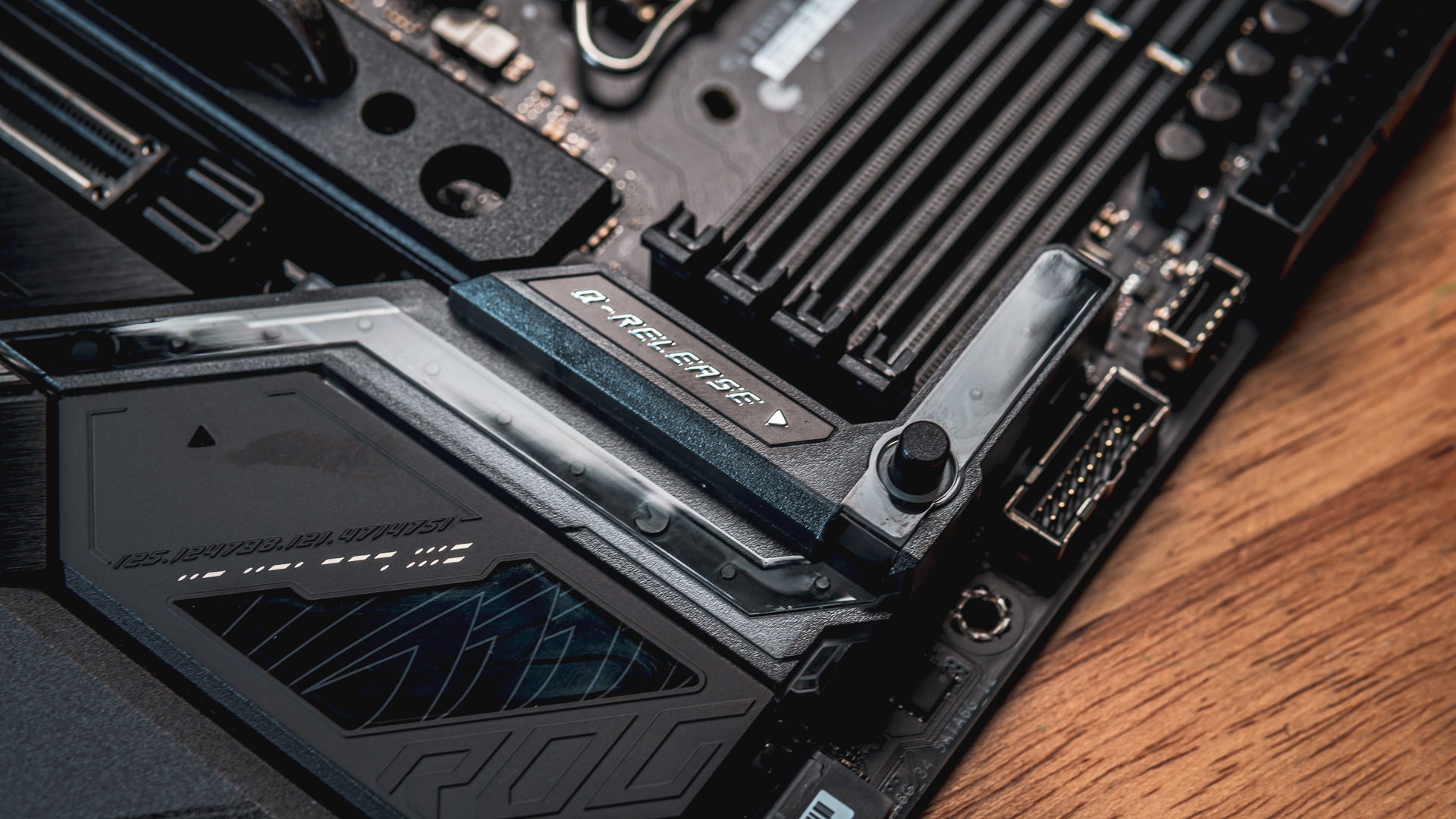 My favourite feature from the previous generation of motherboards is definitely here to stay as it makes its much anticipated comeback. This feature that I'm raving about is certainly none other than the Q-Release latch that assists in the removal of all those "chonky" graphics cards. Thank you ASUS for this and all the more everybody is going to be needing it as we see more and more Nvidia GeForce RTX 40 series cards are being launched. The immense size of this upcoming graphics cards are hard to comprehend but with the PCIE Q-Release latch, you guys have made our work way easier.
Interestingly, this motherboard comes with two USB 3.2 headers to ensure most PC Cases get their front panel USB ports to be working fine. However, take note that 1 is a 90° angled unit and another is the regular upright one as seen in the above image. Connectivity wise, this motherboard packs a great deal of a punch with ample of PWM fan headers, 5V ARGB headers, 12V RGB Headers, front panel USB C and 9 pin USB headers for multiple purposes.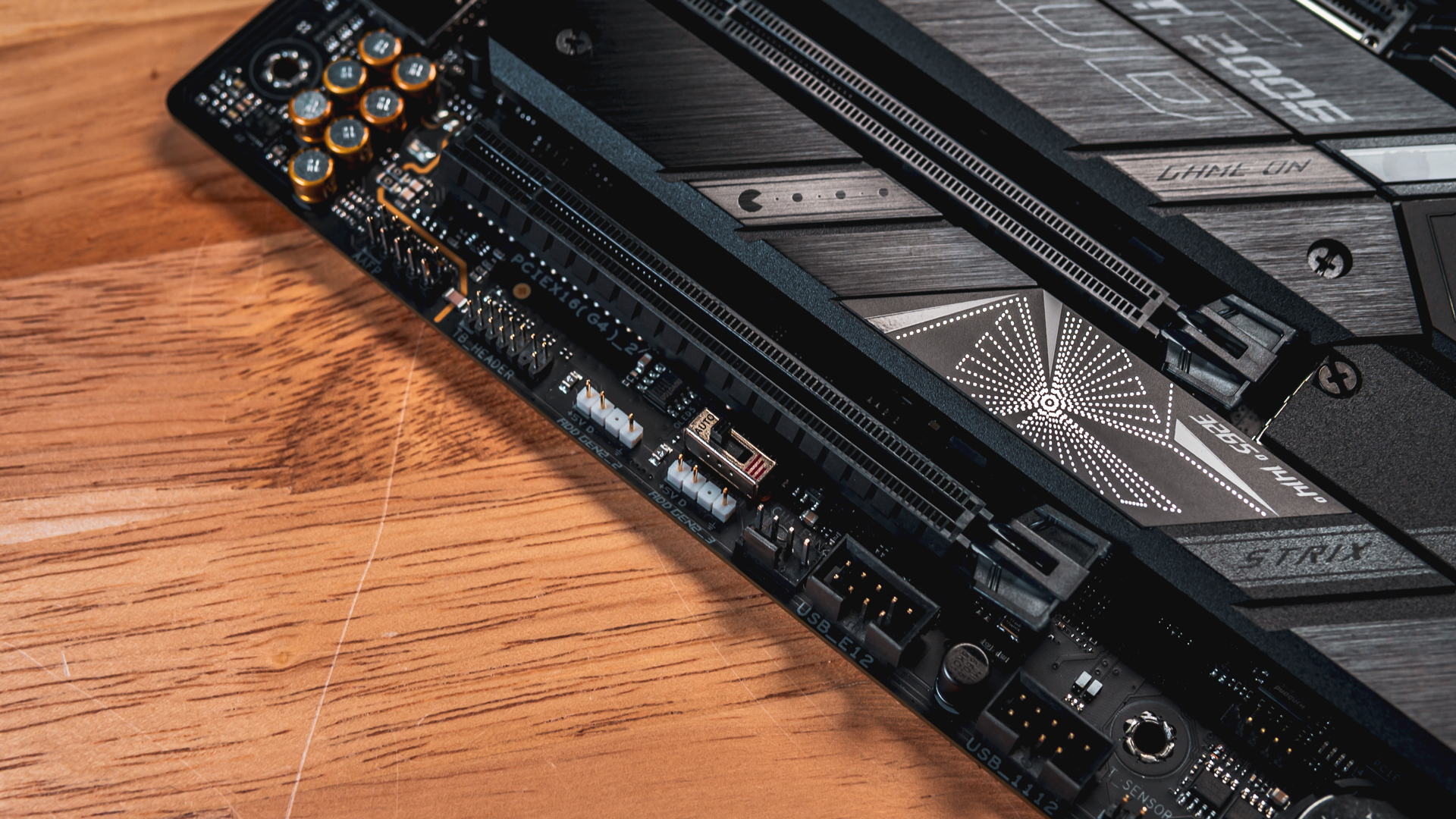 A new interesting feature added in is the alternative PCIE Mode switch which is situated right above the second 5V ARGB Header at the lower end of the motherboard. This toggle has 3 modes to it, leaving it on Auto(left side) ensures that the PCIe signal from the CPU will be the default setting, while pushing it to the 1st step(centre) will switch the PCIe signal from the CPU to be Gen4 and LED1 will light up green. Contrastingly pushing the toggle all the way to the 2nd step(right) will ensure that the PCIe signal from the CPU will be Gen3 and LED2 will light up in yellow. This is a solid idea for innovation given that there are multiple users out there who are still running riser cables from Gen3 on their Gen4 graphics cards.
Storage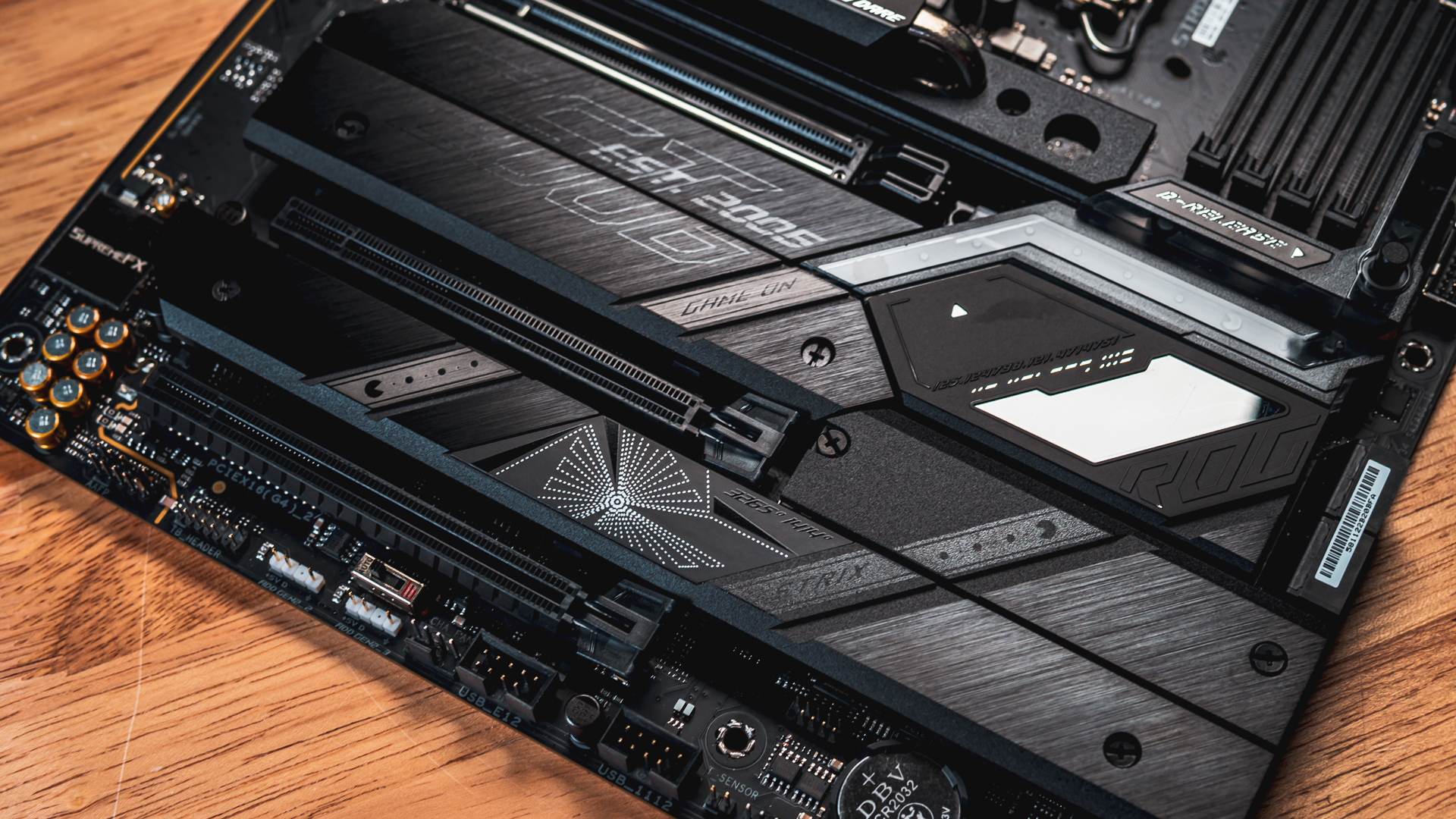 The ASUS Z790-E Gaming packs a truckload of storage options this time around! There is a total support of 5, I mean 5 whopping slots for M.2 devices and 4 SATA ports. Out of the 5 available M.2 slots, the topmost is a slot with support for PCIe Gen 5 x 4 devices whereas the remaining 4 are PCIe Gen 4 x 4 devices. Feel free to rack up those M.2 with plenty of storage if you ever get this motherboard.
No one is going to run out of storage options especially with this many available.
Rear Connectivity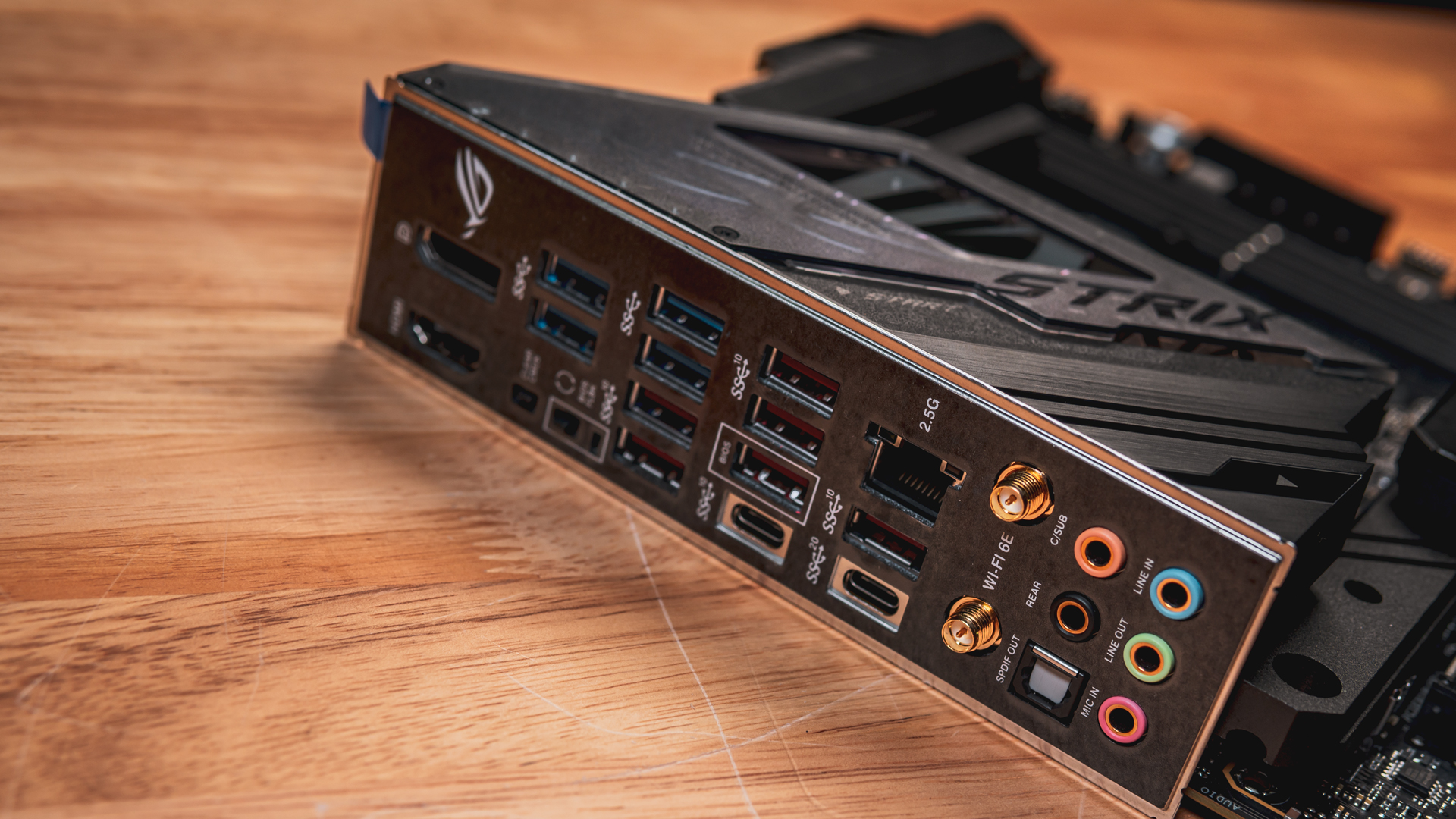 As we move forward with technology, it has finally come to reckoning that everyone requires more and more USB ports! This time around ASUS has made sure that more is a galore! On the rear, you will notice that there are 10 Type A ports(6 USB 3.2 Gen 1 and 4 USB 3.2 Gen 2) complemented by 2 more USB Type C ports. This brings a total of 12 ports at the back. Also present are a display port, a HDMI output, Intel® 2.5Gb Ethernet port, Wi-FI 6E antenna modules, a BIOS FlashBack™ button, a Clear CMOS button and 5 gold plated audio jacks with an Optical S/PDIF out port.
Conclusion
I certainly love how ASUS has brought back the PCIE Q Release feature, which is so much more handy for liquid cooling enthusiasts like myself. As mentioned earlier, the new design scheme is breath of fresh air as this gives the motherboard a very stealthy look and gets direct to the point with nothing flashy. Lastly, not forgetting the USB galore. ASUS has ensured that with that many USB ports available, no user is bound to run out of ports!
As this is just an overview, the information that we can provide you with are purely on the surface while we wait for the Intel 13th Gen embargo to be lifted. So stick around and keep track as I will be coming up with an in depth review of the motherboard with another package of a surprise in the coming weeks!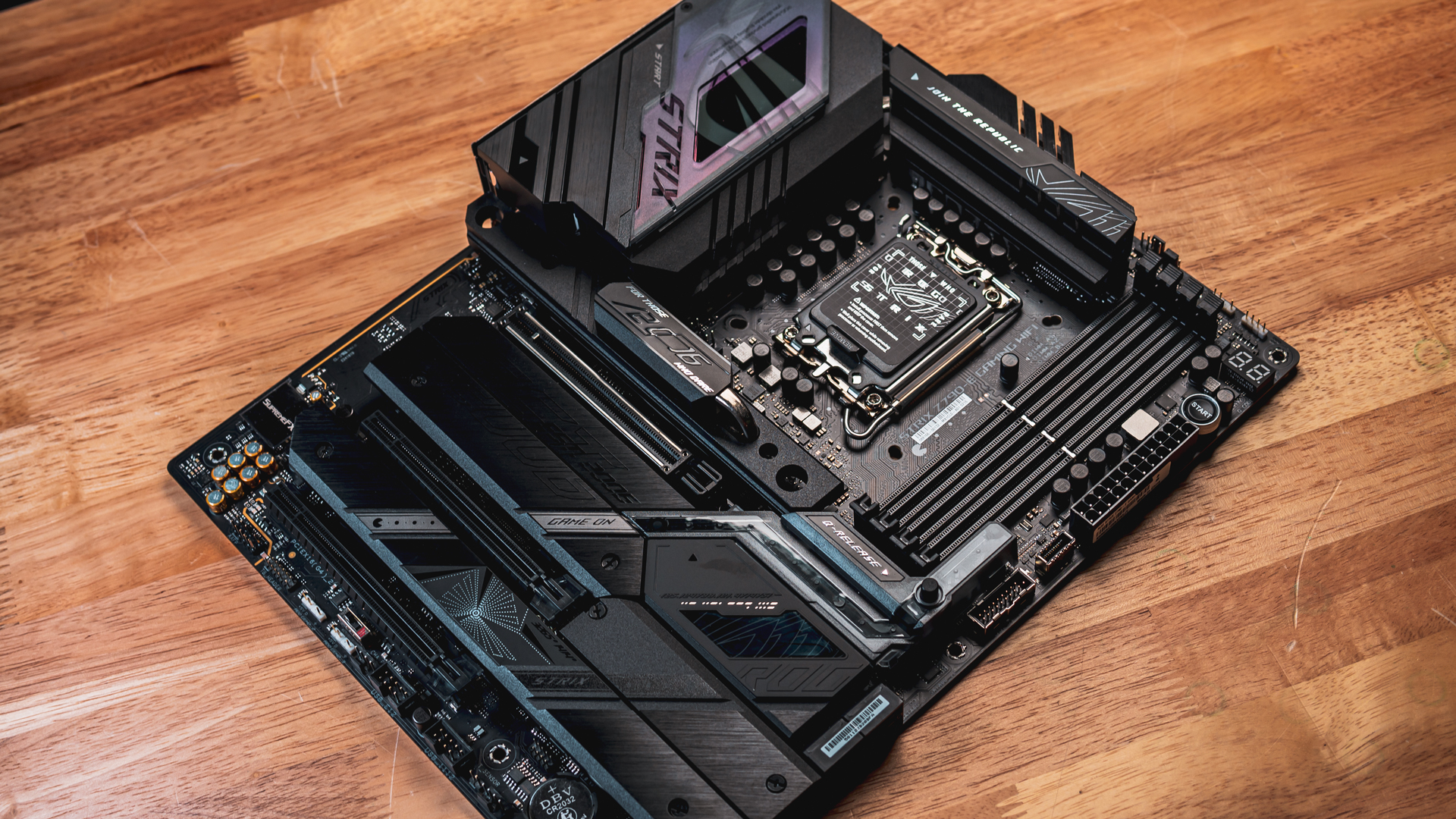 For more information, check out the link below.
https://rog.asus.com/motherboards/rog-strix/rog-strix-z790-e-gaming-wifi-model/