HUAWEI is fast becoming an established brand when it comes to laptops for working people. Among its highly praised selection of 'MateBooks', the D15 2020 stood out as a reliable medium-tiered companion with a budget-friendly price tag when it first launched.
What we have with us is the MateBook D15 2021 version. This new D15 launched rather close to the year-end of 2021, making it a viable option still if you are looking for a trusty mid-ranged laptop that doesn't burden your wallet.
The HUAWEI D15 models available on the HUAWEI Store now are as follows;
i3/8GB/256GB/Intel UHD – RM 2099
i5/8GB/512GB/Intel UHD – RM 2799
i5/8GB/512GB/Intel Iris – RM 3099 (our model)
i5/16GB/512GB/Intel Iris – RM 3399
If you order it on HUAWEI's online store the purchase also comes with a grey HUAWEI CD60 Backpack free gift worth RM 199, along with a free one-year extended warranty worth RM 75.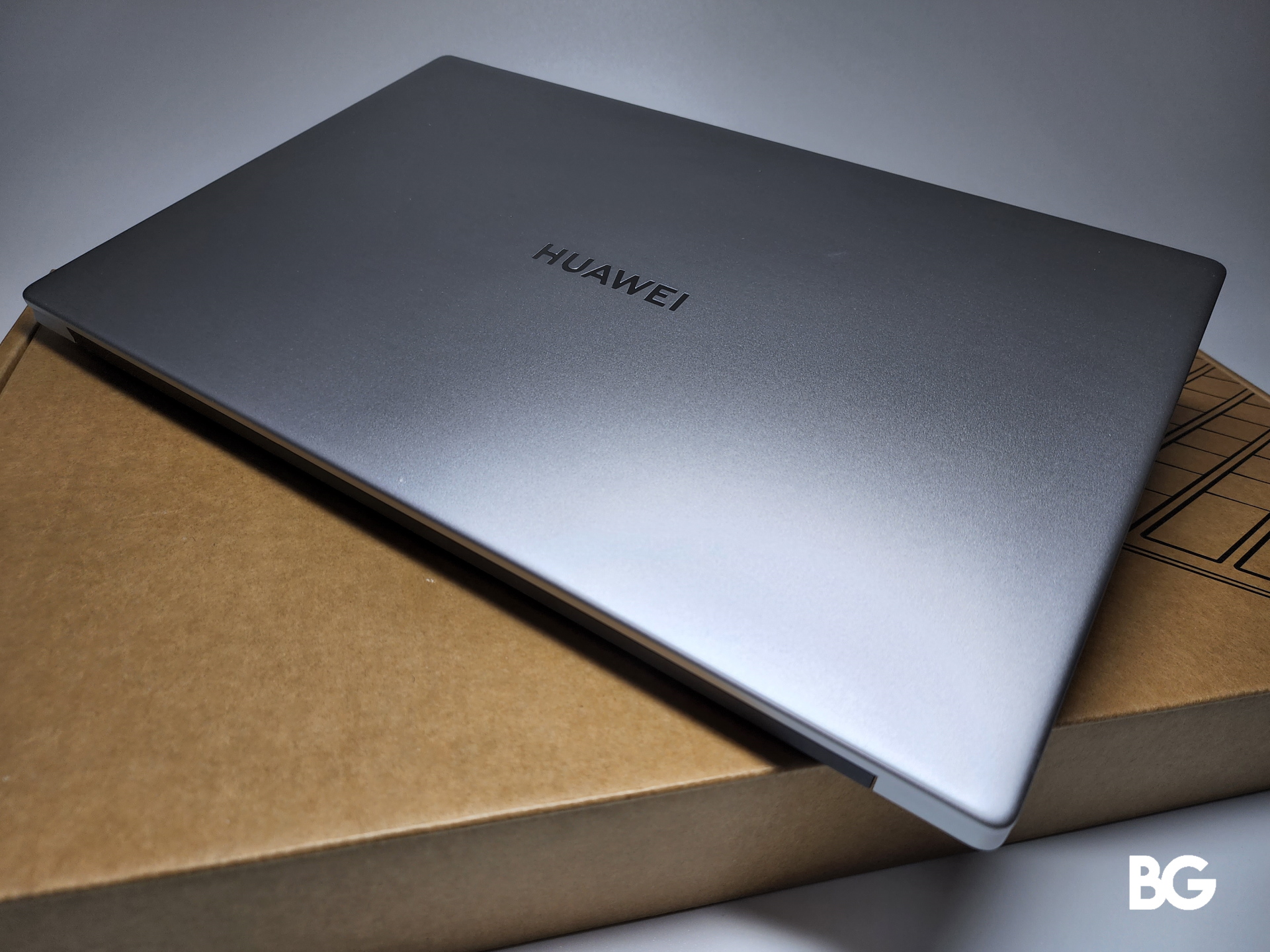 Here's the general spec of the i5/8GB/512GB/Intel Iris model.
Display Size – 15.6 inches
Display Type – IPS
Screen-to-body ratio – 87%
Aspect Ratio – 16:9
Resolution – 1920 x 1080
Max Brightness – 250 nits
Viewing Angle – 178 degrees.
Processor – 11th Gen Intel® Core™ i5-1135G7
Graphics – Intel® Iris® Xe Graphics / Intel® UHD Graphics 620
Memory – 8GB
Storage – 512GB
Battery – 42 Wh
Os – Windows 11
WiFi – WiFi 6.0 (11th Gen Intel® Core™ i5-1135G7)
Bluetooth – 5.0, 5.1
Ports – USB 3.2 Gen1 x 1, USB 2.0 x 2, USB-C x 1, HDMI x 1, 3.5mm headset and microphone 2-in-1 jack x 1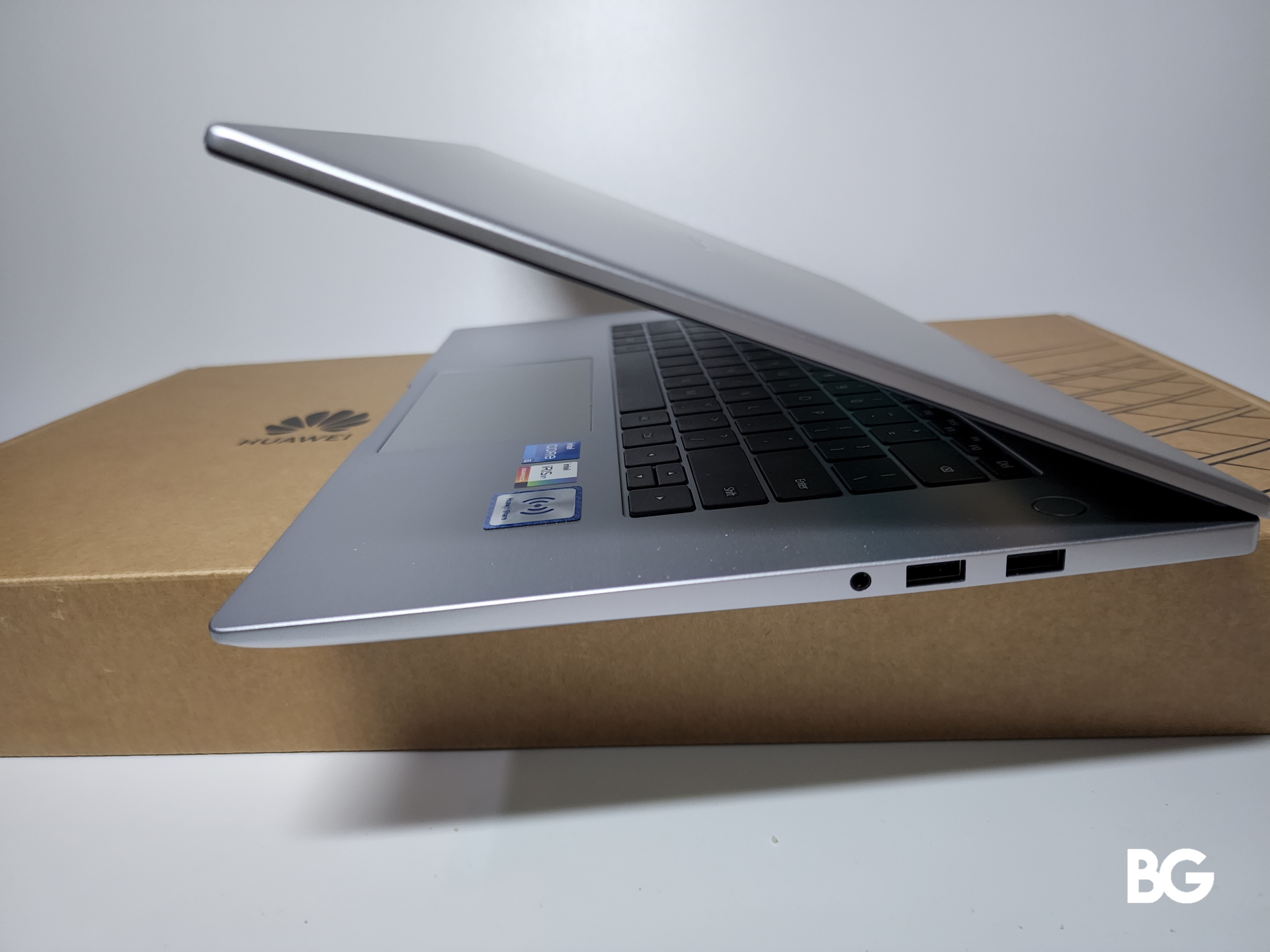 Owing to its well-built Aluminium body and with just 16.9mm in thickness, the D15 is an incredibly light and slim laptop. It has a body width of 357.8mm, a depth of 229.9mm, and weighs only 1.56kg, making it the perfect laptop to carry around if you're working on the go. But what I really appreciate about the laptop's design is its clean and sleek look that really gives off a premium vibe and despite its slim frame and featherweight, the build quality still feels sturdy and convincingly reliable.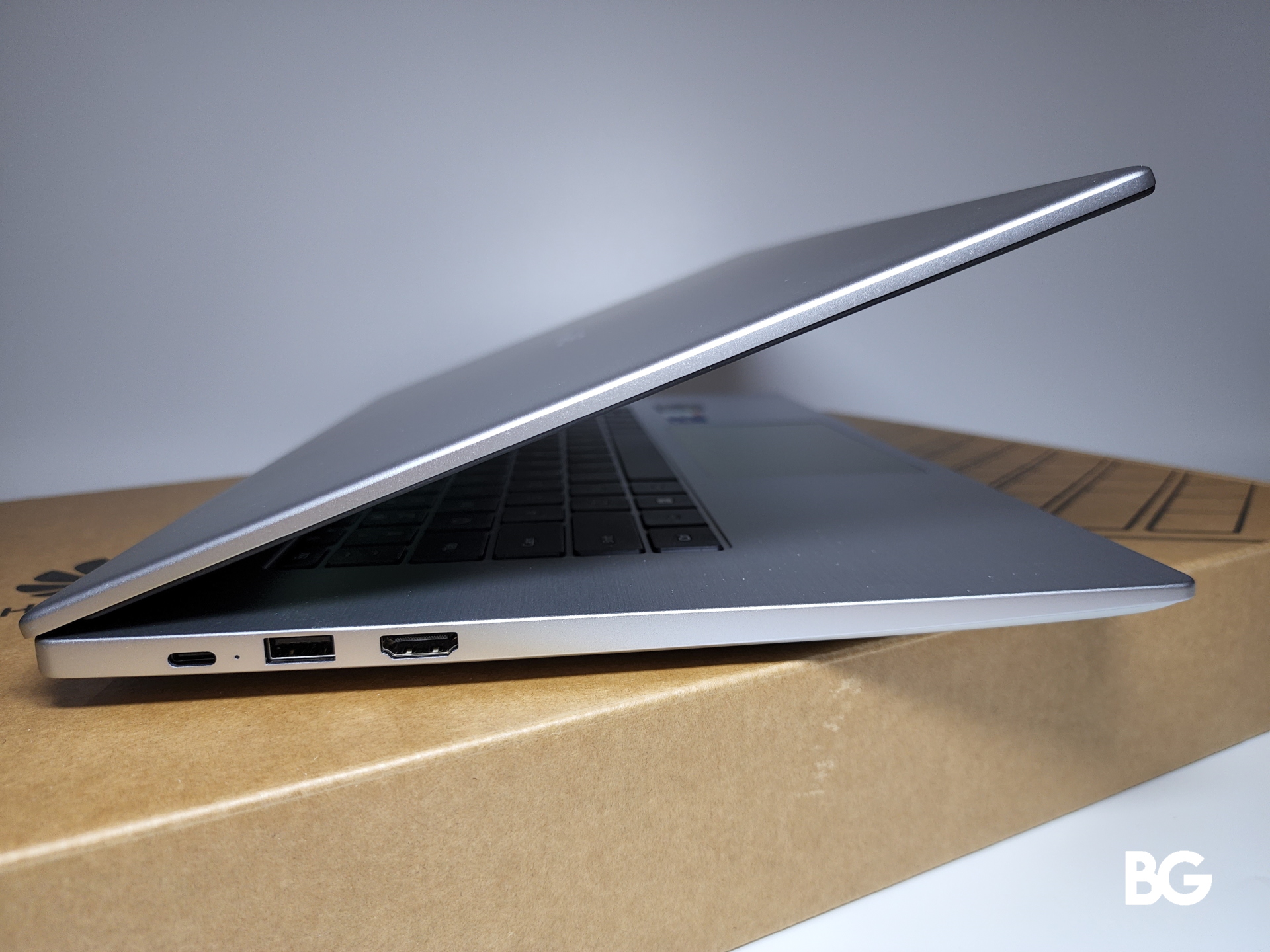 The laptop also comes with a generous number of ports, namely – 3 USB ports – 3.2 Gen 1 (1 port), 2,0 (2 ports), 1 USB-C and 1 HDMI port, and a 3.5mm headset and microphone 2-in-2 jack. There is no Thunderbolt port on the D15 but I don't miss it. The fingerprint sensor is located on the power button and it's usually sensitive enough to verify my prints in an instant.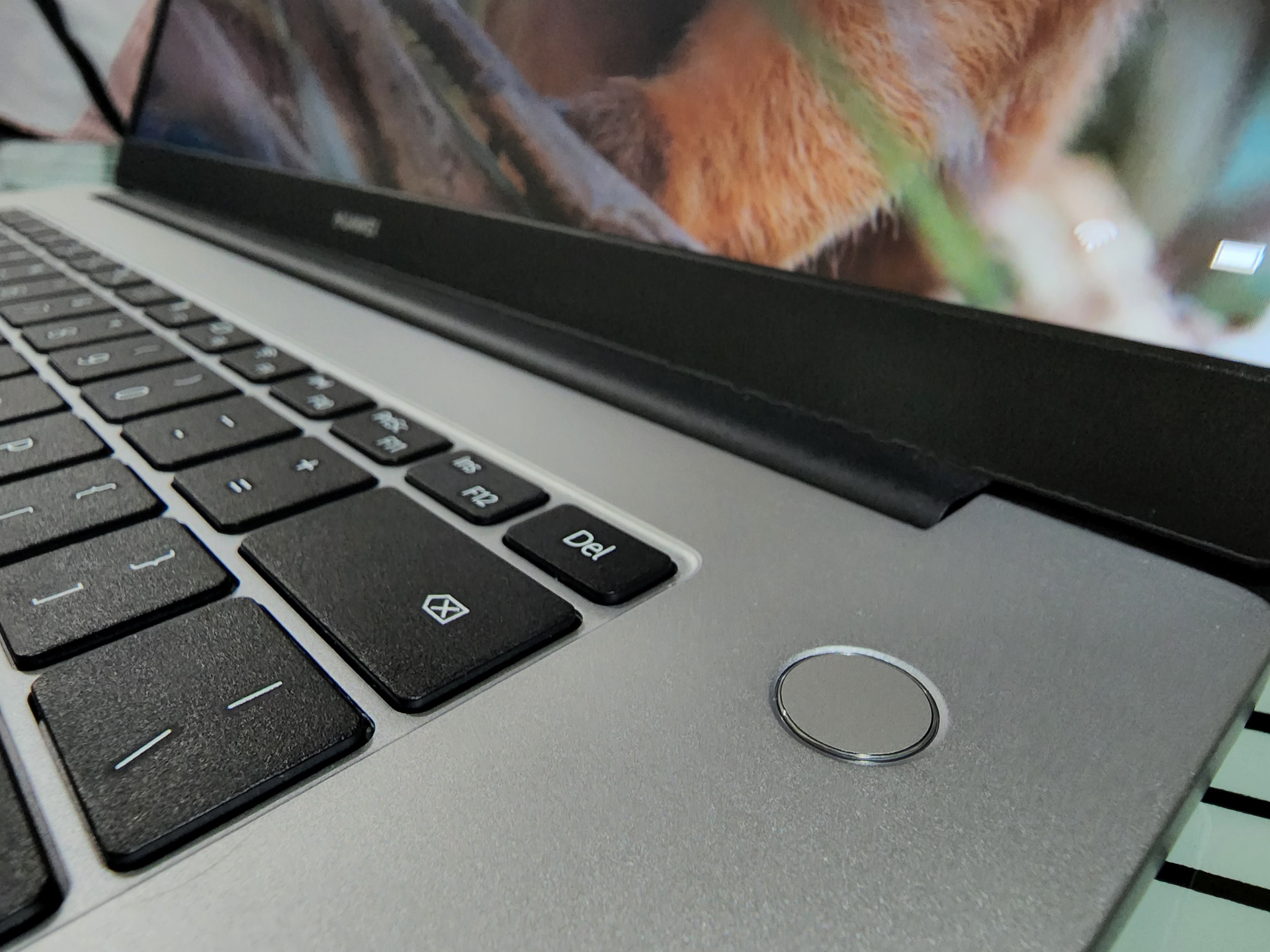 The MateBook D15 has a sizeable 15.6-inches IPS FHD panel that provides up to 1920 x 1080p in resolution. Now, I won't say this is a great display because it isn't, but it is good enough for indoor-work use. With just 250 nits on maximum brightness, the D15 is not an outdoor warrior you can count on. The viewing angles on the vertical and horizontal planes can also be awkward at times but there is no problem if you're in a reasonably bright room and seated directly in front of it.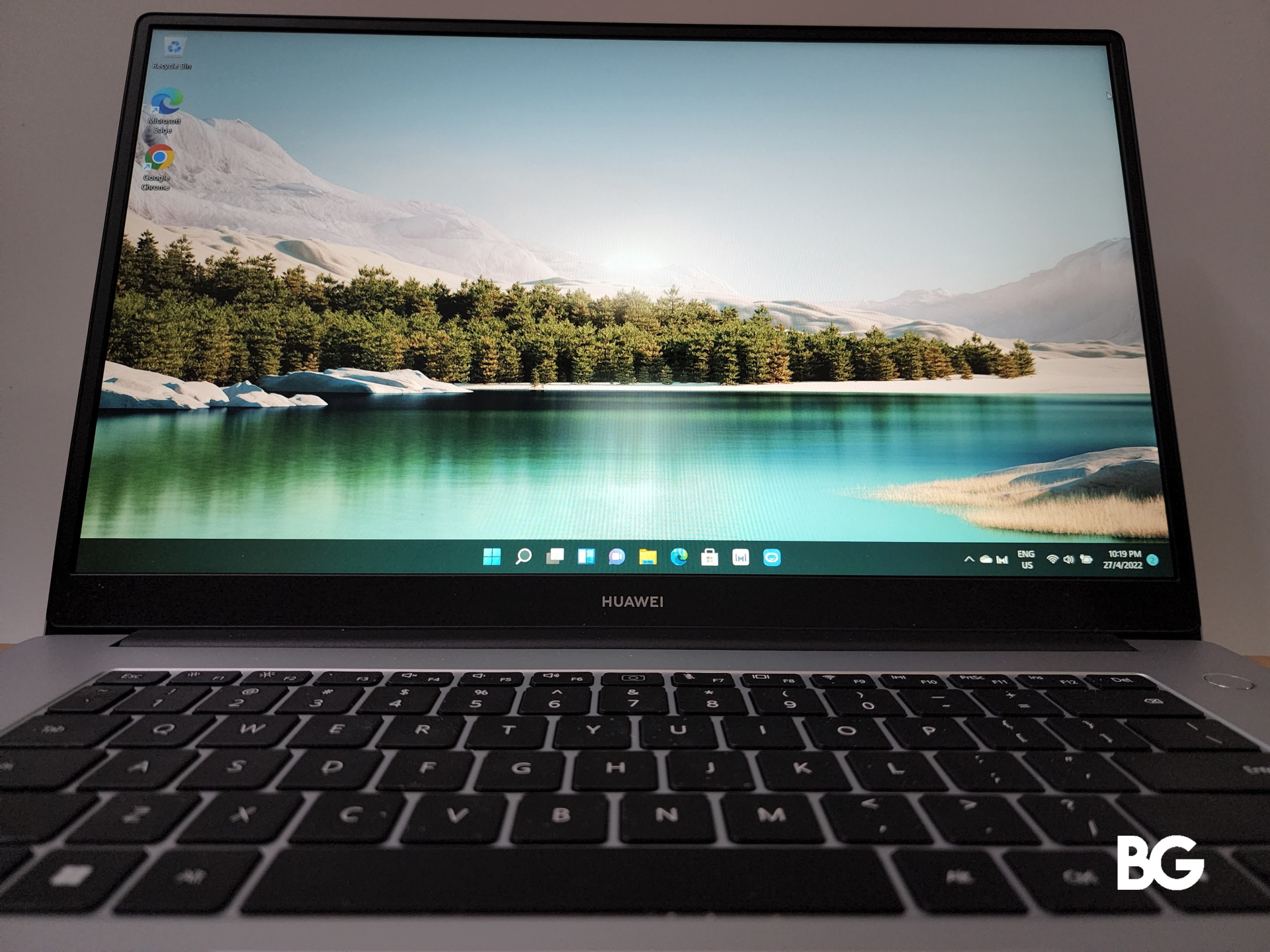 From my experience with it, despite the fact that the MateBook D15 only supports up to 1080p, it didn't deter me from enjoying the occasional Netflix and chill, especially when I'm having lunch at my work desk. I can't watch any UHD 4K quality like I could on my TV and my phone but 1080p on a 15.6-inch screen is better than staring down at my phone's 6.8-inch.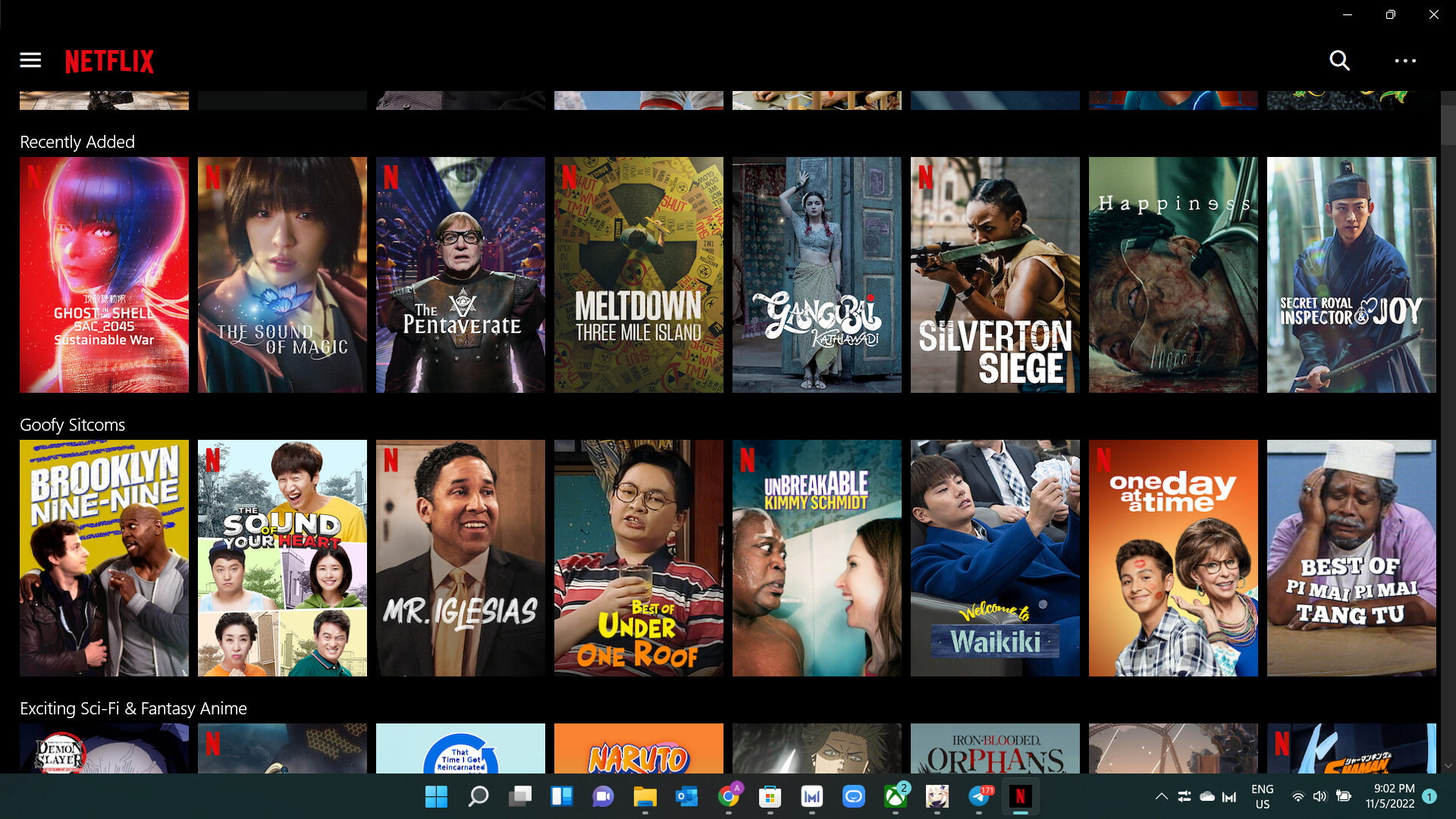 It's not always that people talk about Keyboard and Cameras together but the D15 2021, like the D15 2020 before this found itself in a peculiar position where the space in the display bezel is too thin to house a camera. So, in the name of innovation, the designers decided to house the recessed camera underneath one of the Fn row keys.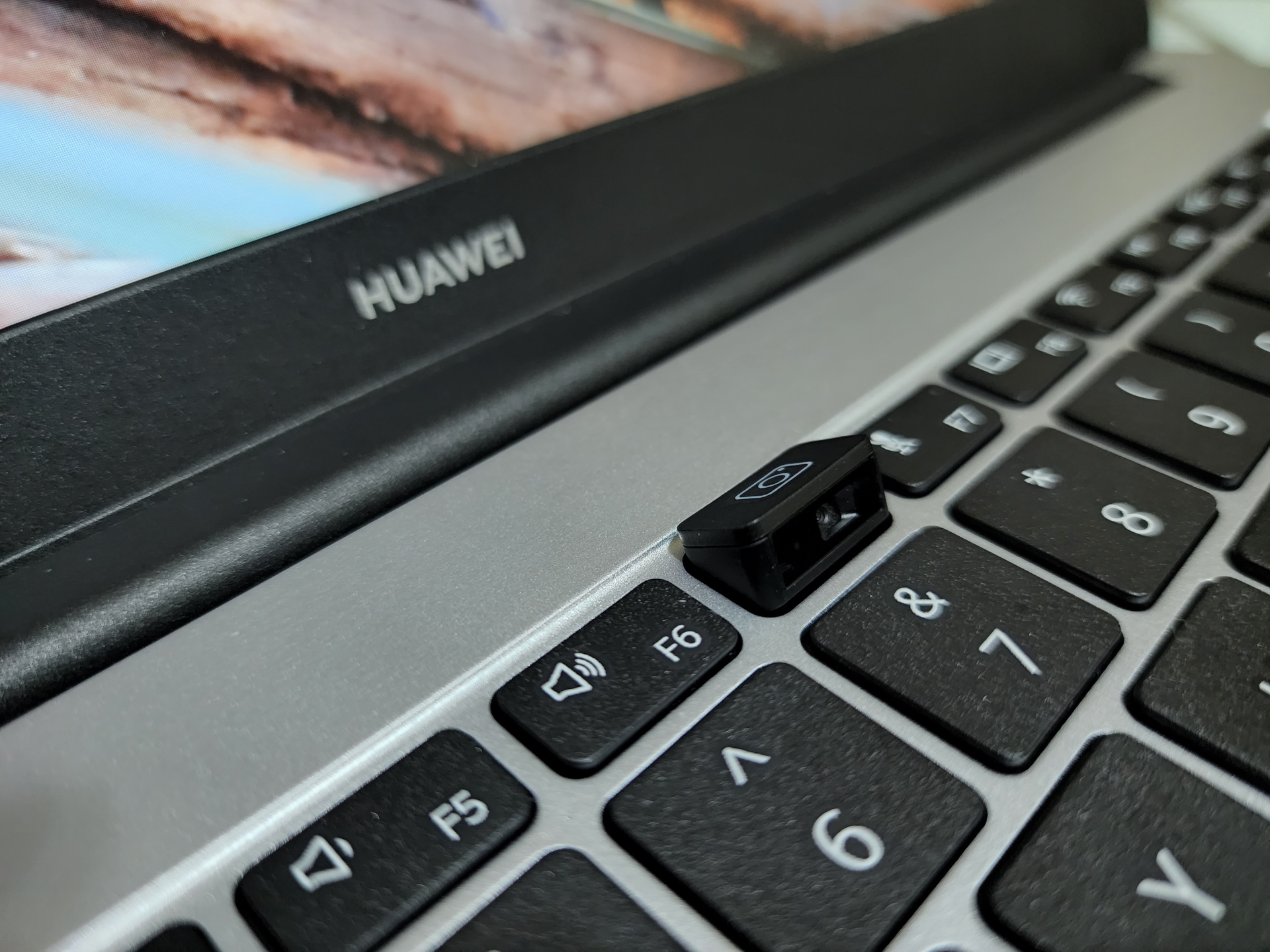 When needed, the camera would pop up like a Lamborghini headlight and point itself straight into my nostril, making sure that people see my double chin first before my face. The awkward camera position is one of the few elements I disliked about the D15.
The keyboard caps are spacious in size, allowing for comfortable typing although I needed a while to get used to it. There is no number pad on the keyboard so if your work requires constant use of the number pad, you'd want to look for a different laptop or consider getting a separate keyboard to connect to the laptop. The keyboard also has no backlight but I'm fine with this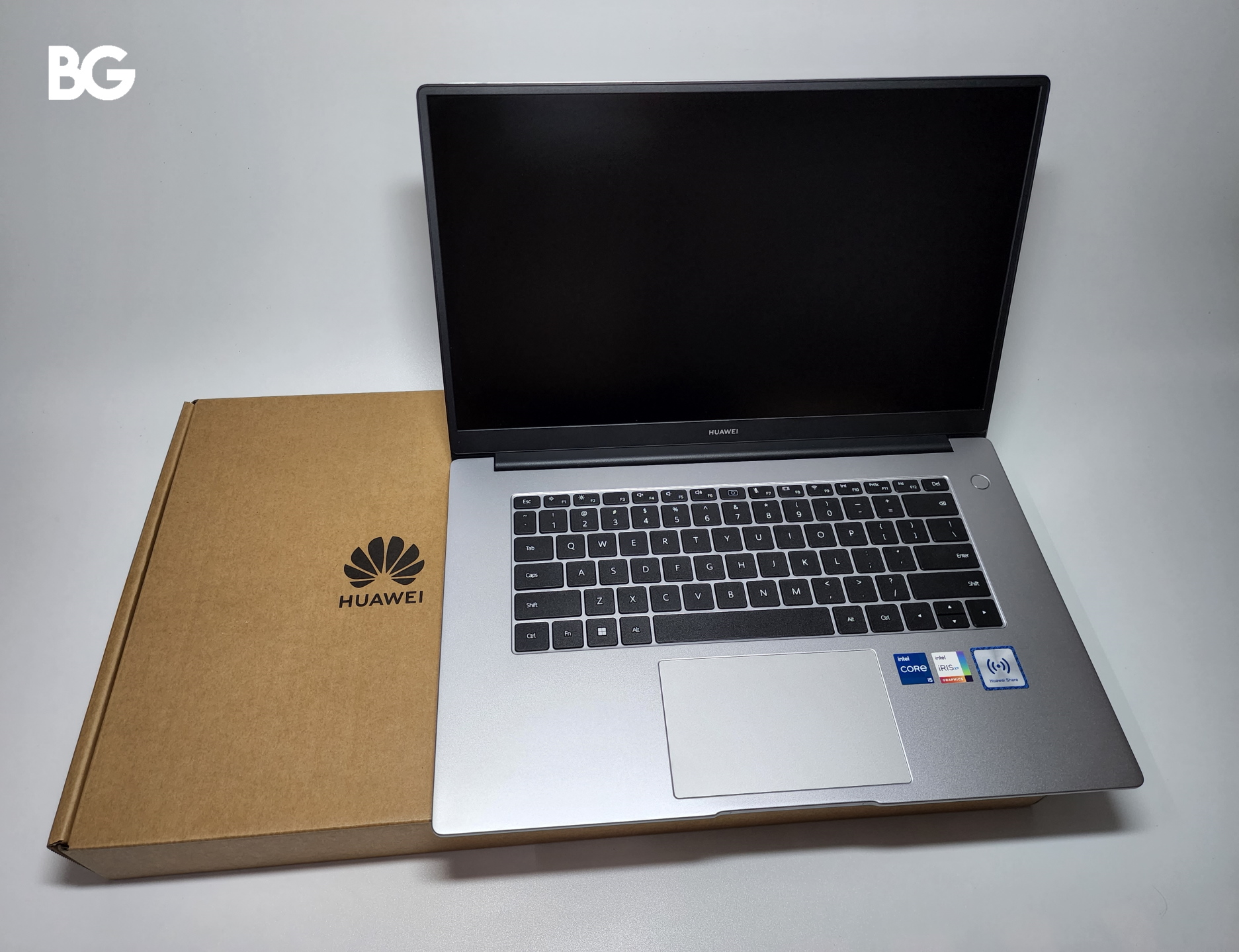 What disturbed me the most about the keyboard design is the two wide gaps at the side of the keyboard. I wouldn't mind at all if there were speaker grills occupying the empty spaces of the two sides, but to have it bare and blank as it does on the D15 is just weird. The funniest bit is that the speaker is located under the chassis of the laptop firing downwards instead of sitting rightfully at the top.
Performance-wise, the MateBook D15 is a decent laptop that faithfully delivers as long as I'm not being extreme in my demands. Even when I had two separate chrome windows opened – each with at least 6 tabs running, one Xbox game app downloading a game, and one Genshin Impact installer running in the background, I could still work undisturbed on Ms Excel.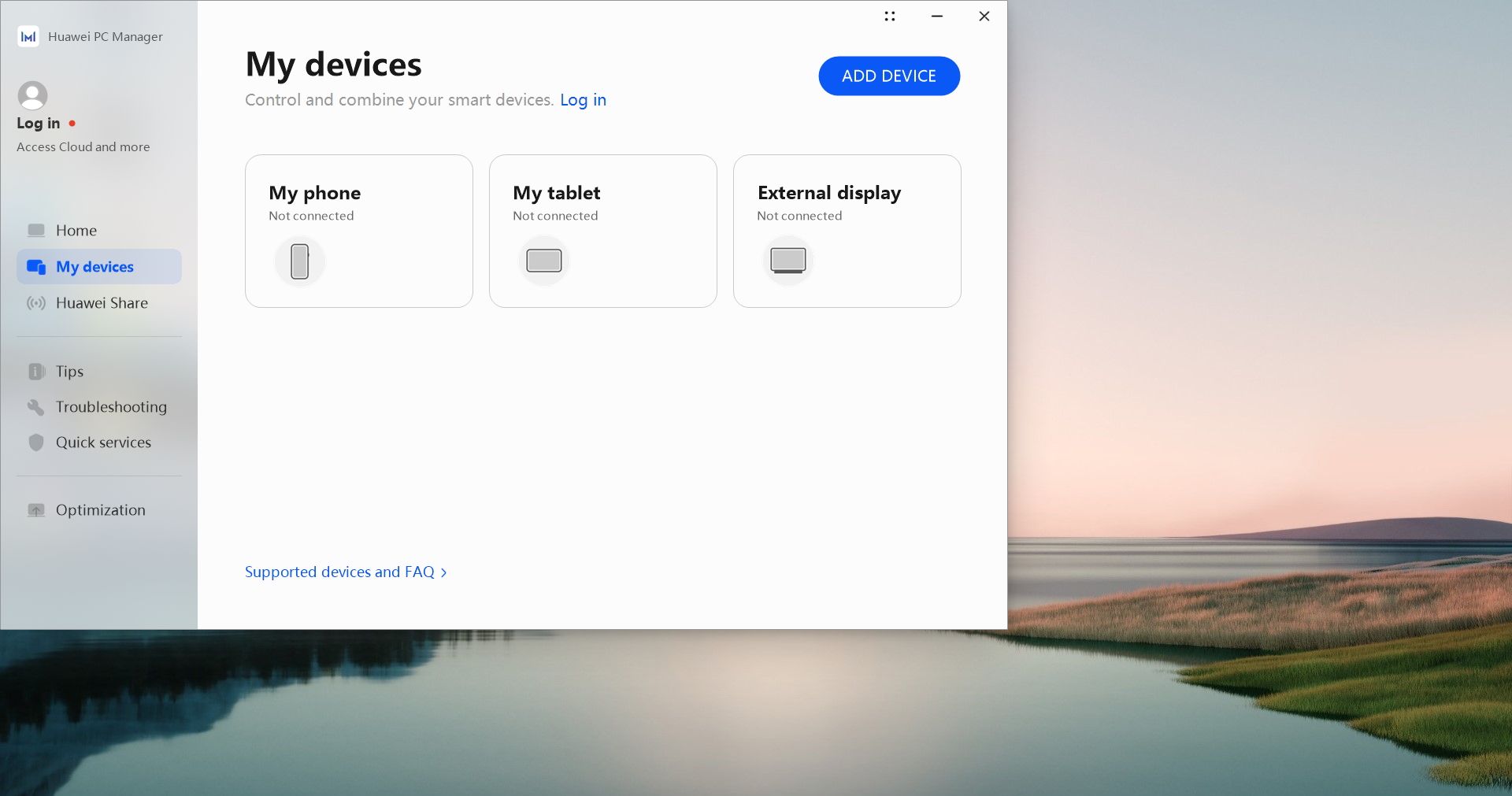 If you are in a profession where you need to regularly transfer photos or files from your phone, the D15 comes with HUAWEI Share, a convenient feature to easily connect up to 3 HUAWEI mobile devices (and some Honor phones) to the laptop, allowing for easy digital asset transfer via drag-and-drop. The Share function also allows the user to take incoming voice and video calls from their mobile on the laptop.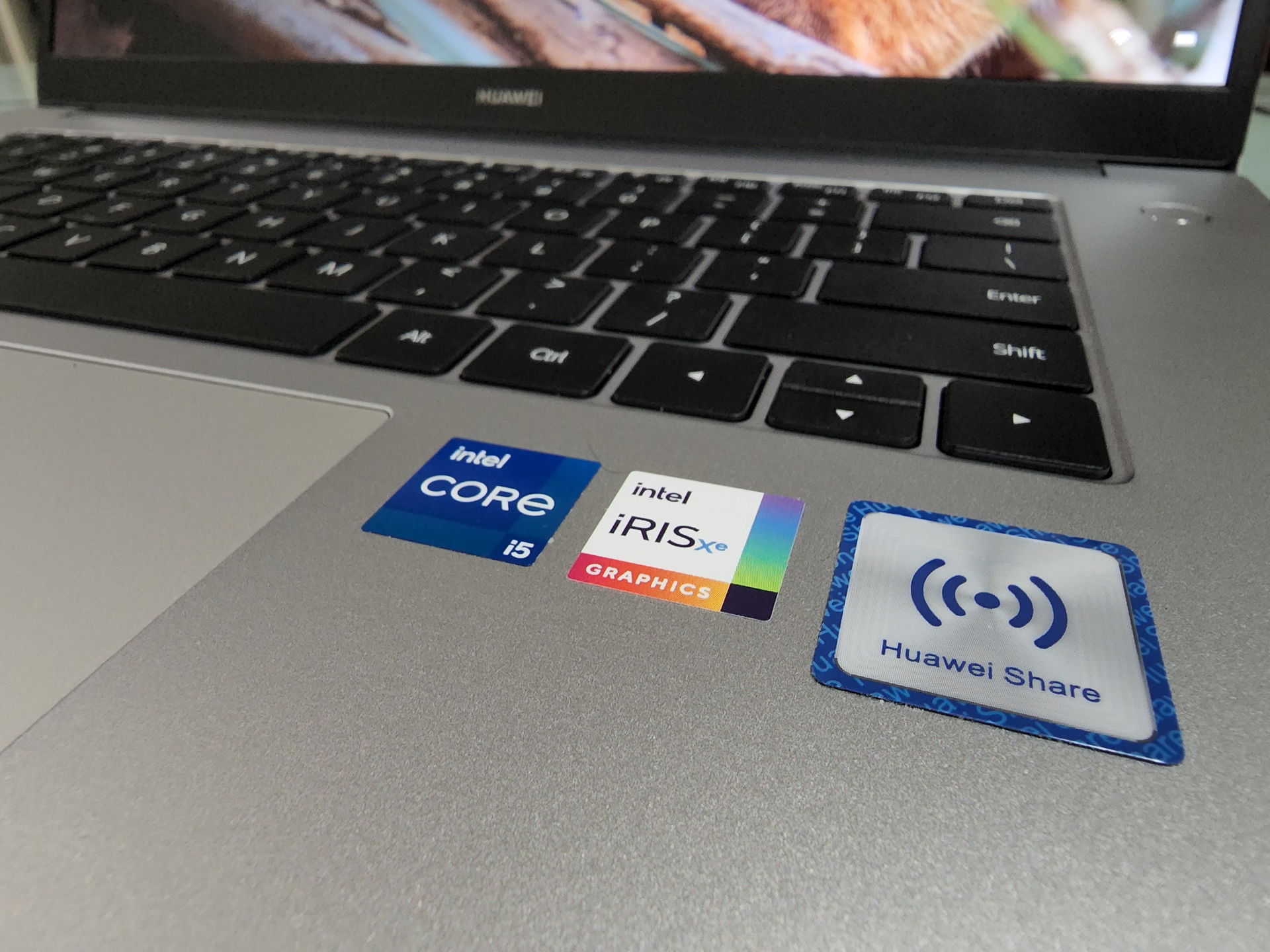 I've tried using the D15 for gaming and while it does allow me, to a certain extent, this form of entertainment, it is rather choosy on which game it decides to run properly. Now, this isn't surprising considering this laptop wasn't designed specifically for gaming and its specs are rather underpowered to support any meaningful gaming experience. That being said, I actually expected it to put more of a challenge when I test ran Genshin Impact on it.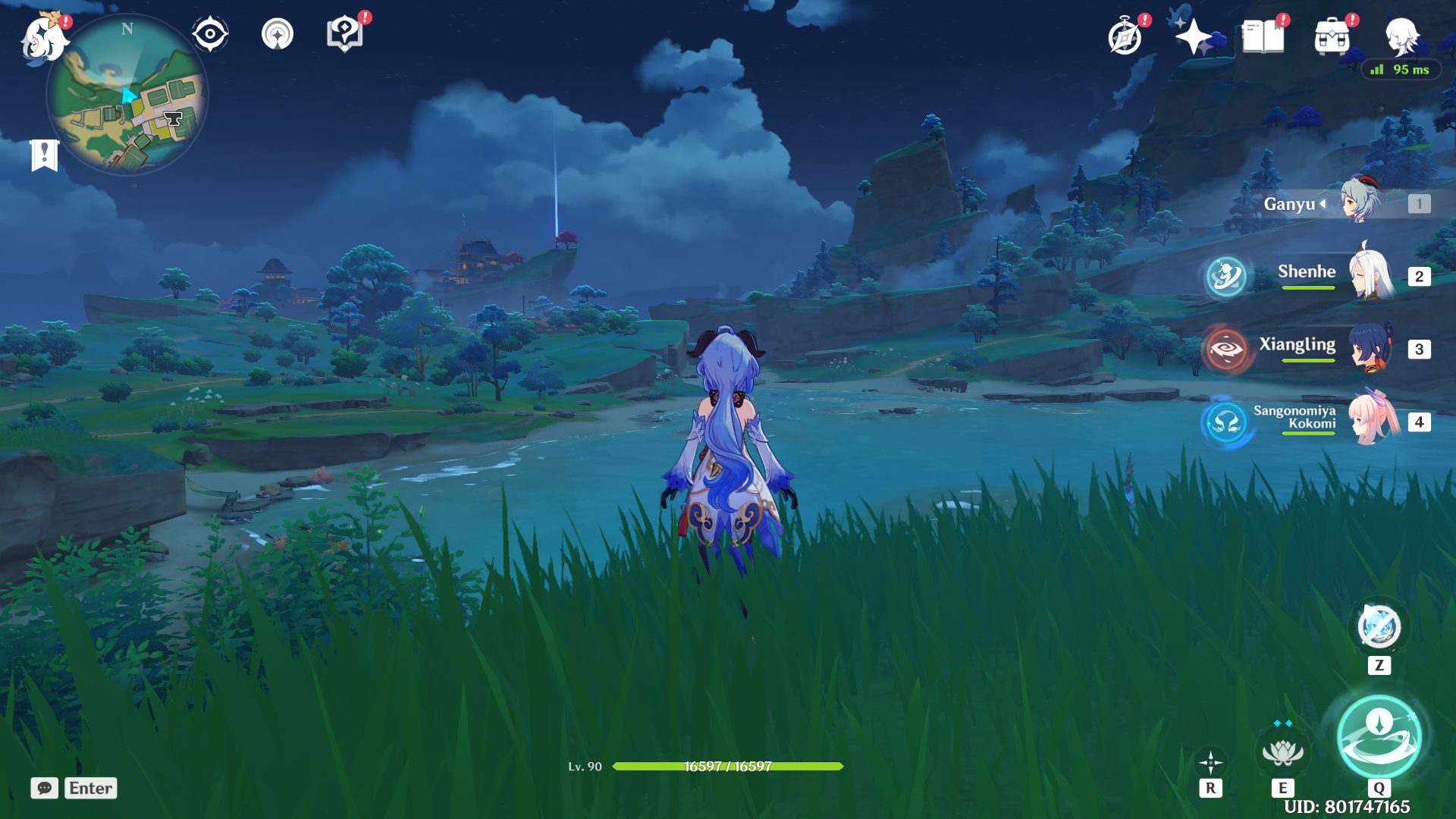 Surprisingly, this power-demanding game ran rather smoothly on the laptop. I had to settle with medium settings but I was content with it, and more so when I realised I could set the game to 60 FPS and it still ran fine.
The 42 Wh sized battery is okay as long as you are near a power outlet or isn't expected to work away from one over a prolonged period of time. From my experiment on a fully charged battery, I was left with slightly under 50% after almost 3 hours of use. I was just writing emails, sorting out ledgers, web browsing (with YouTube Music running at the back) and the usual stuff. I wasn't watching any videos or playing games. But thankfully, its charging speed more than makes up for its small battery capacity. With a speed of up to 65W using a USB-C charger, the laptop didn't need long to get rehydrated. A half-an-hour charge gives the laptop up to almost 45%, lesser if there was an ongoing activity.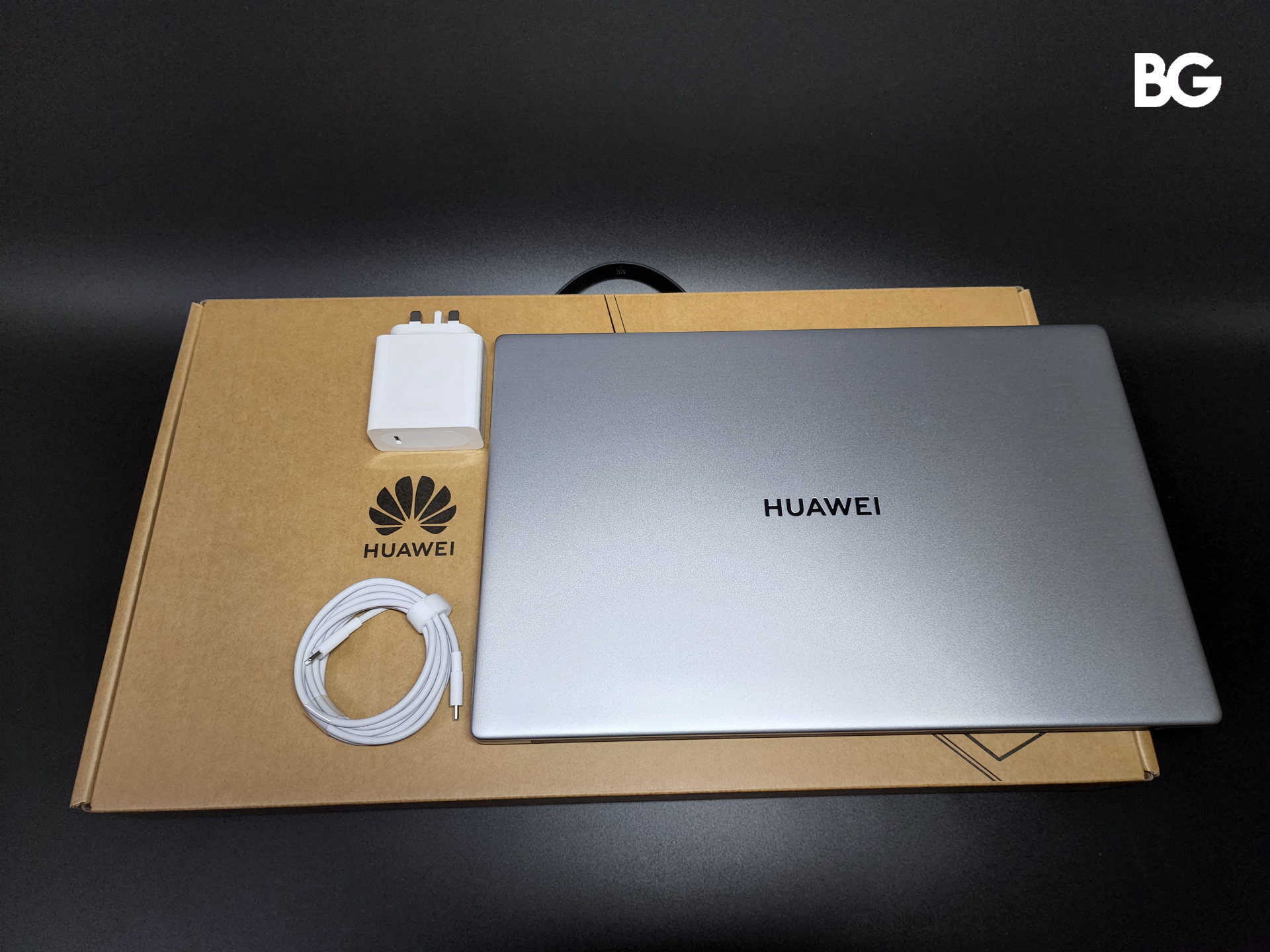 The charging cable that came with the laptop is a little short and this has caused me problems many times. Shorter cables meant there was less freedom to choose where I could do my work from when I'm charging. This can be remedied by getting a longer cable but I wish HUAWEI was more generous with the length.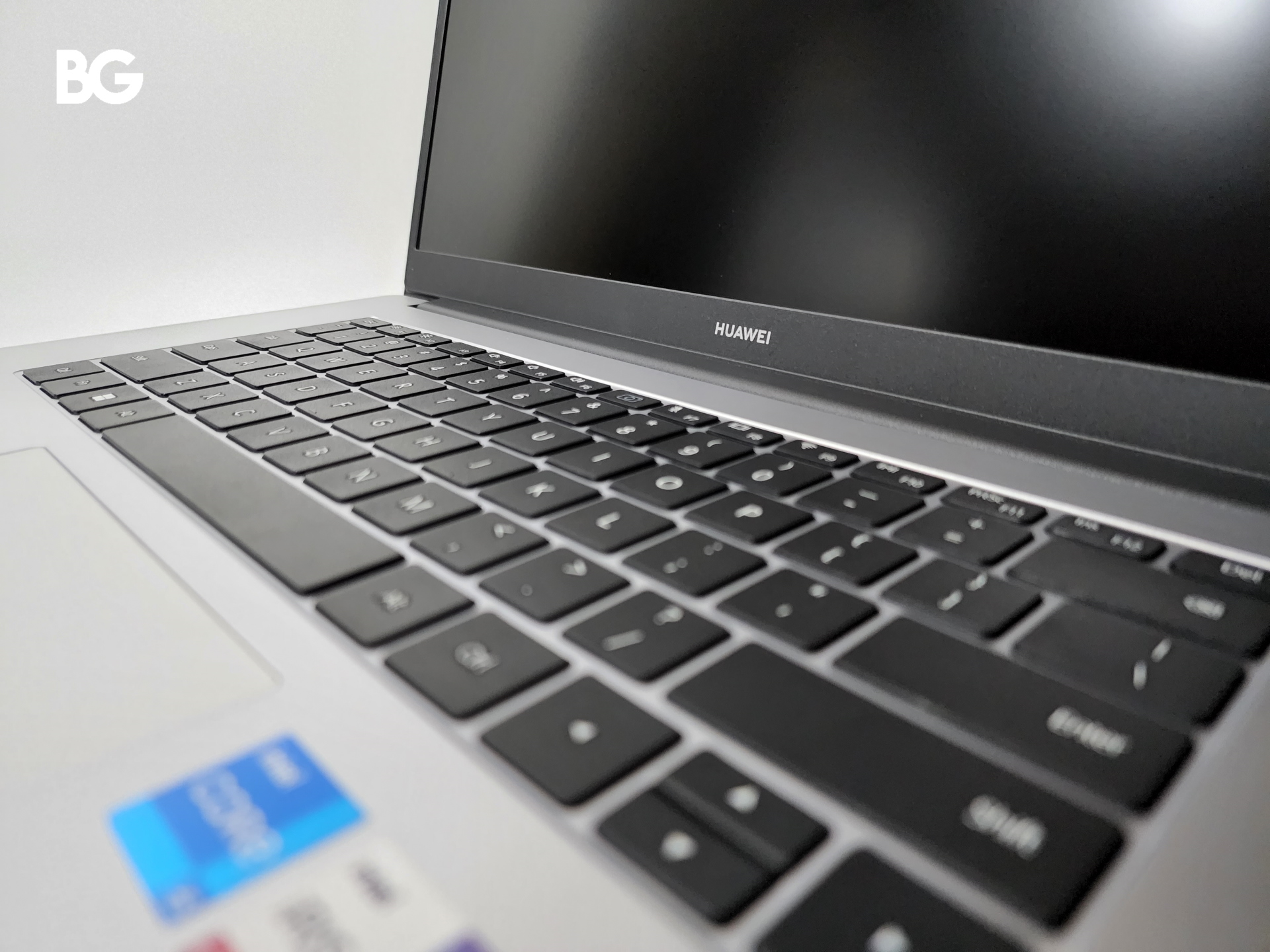 What I Liked
Good value for money
Satisfying Performance
Light and Slim
Keyboard quality
Build Quality
Good connectivity with HUAWEI phones
What I Wished Was Better
Webcam position
Charging Cable Length
Too much empty space at the side of the Keyboard
Screen brightness level.
Verdict
The purpose of a laptop is to serve as a portable computer that one can bring around and do their work, studies, and activities on. This makes the questions on the weight, build quality, performance, battery, and ultimately the price tag so important when we consider which device to buy. In these regards, the MateBook D15 checked all the right boxes for a good medium-ranged laptop.