After months of competition, Malaysia's biggest mobile esports league offering a total prize pool of RM414,000 (US$100,000) came to an epic conclusion yesterday at KL Live. The Mobile Legends: Bang Bang Professional League Season 4 (MPL-MY/SG S4) Playoffs, supported by Legendary Sponsor Black Shark, saw Malaysia's Todak and Axis Esports finishing 2nd and 4th respectively, while Singapore's EVOS Esports were crowned champions.
These three teams will be Malaysia and Singapore's flag bearers in the upcoming M1 World Championship happening at Axiata Arena in Bukit Jalil next month. In addition to being their respective nations' first-ever representatives in the inaugural World Championship, EVOS took home RM105,000 (US$25,000) in prize money, while Todak and Axis bagged a cool RM50,000 (US$12,000) and RM21,000 (US$5,000) respectively.
"We are overjoyed to have come out of this fourth MPL-MY/SG season as Champions. The past two seasons weren't great for us despite consistently coming in second. But I'm happy with how we held our own here despite the Malaysian teams having tremendous home support. We're proud to bring this title back to Singapore and we're looking to another strong performance at the M1 World Championship," said OhDeerBambi, Captain of EVOS Esports.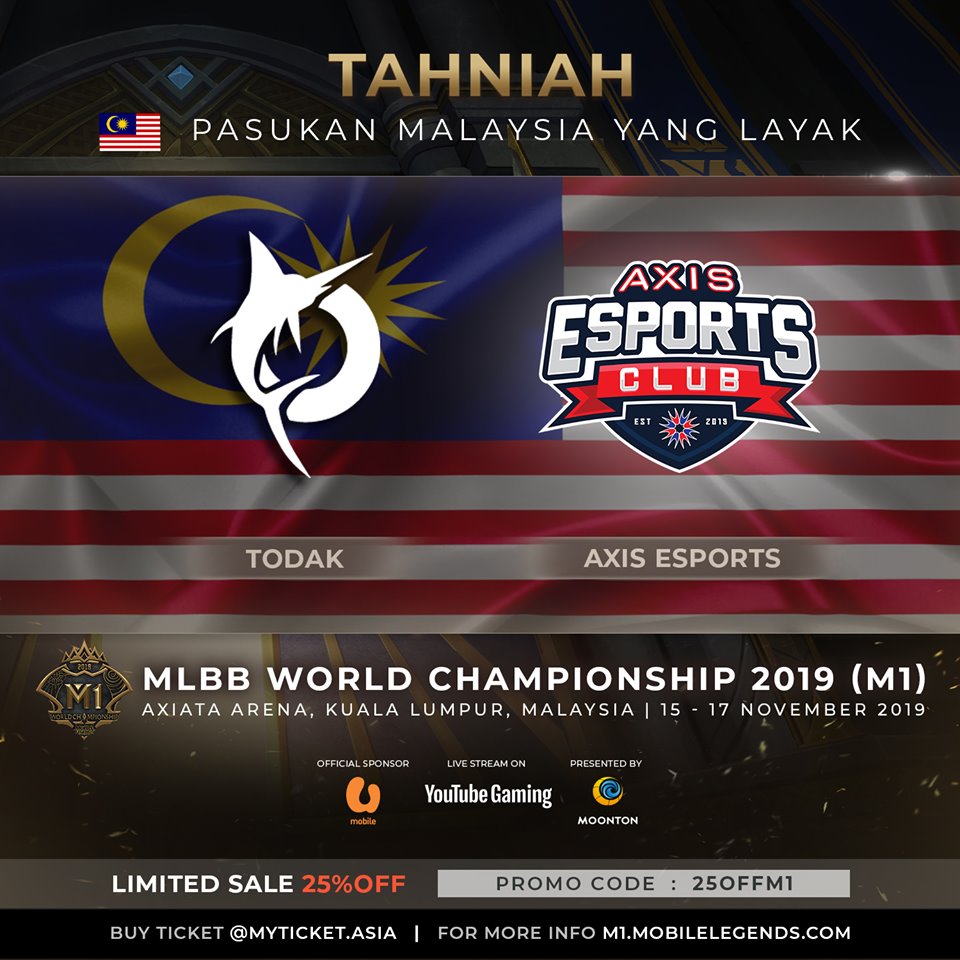 Day 2 started off with Todak swiftly defeating EVOS Esports SG in the first round, before a thrilling power struggle between the two ensued in the second round. Despite their best efforts, the Singaporean team buckled under pressure, with Todak's passage to the Grand Finals secured.
The other remaining Malaysian team, Axis Esports, earned 4th place after putting up a valiant fight against Resurgence SG. Both teams were on even ground before Resurgence surprised the Season 2 winner, pitting the Singaporean veterans against the loser of the upper-bracket semi-finals, fellow countrymen EVOS Esports SG. But history repeated itself as EVOS Esports SG dominated Resurgence 2-0 and as fate had it, they were given a second chance to beat Todak in the Grand Finals.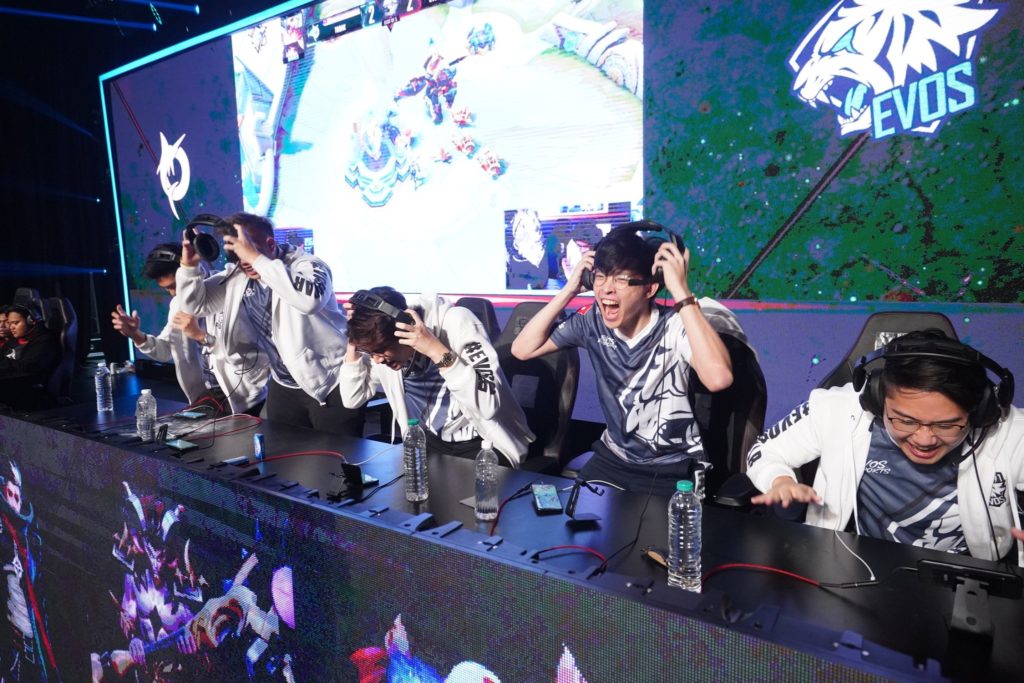 Back better than ever, EVOS gave Todak a run for their money in the last series of the tournament. Although Todak initially had it in the bag from winning the first round, EVOS countered back aggressively with a next round victory, followed by one win each as they destroyed one another. Finally, EVOS proved to be the better team, pressuring Todak into a tight corner before dealing the finishing blow, breaking their second-place mould. Both teams performed admirably, and the championship was well-fought for.
Potato was awarded the Grand Final MVP for his outstanding performance on Granger. He had an impressive 100% win rate on the hero at the tournament and successfully carried his team to victory. He took home an additional USD 1,000 for being recognised as the most valuable player on the team.
SUN Yang, VP Marketing of Black Shark Global, commented: "As the legendary sponsor of the championship, Black Shark is very happy to congratulate EVOS Esports on their great victory! We are very proud to be part of this successful and intense season 4 of MPL."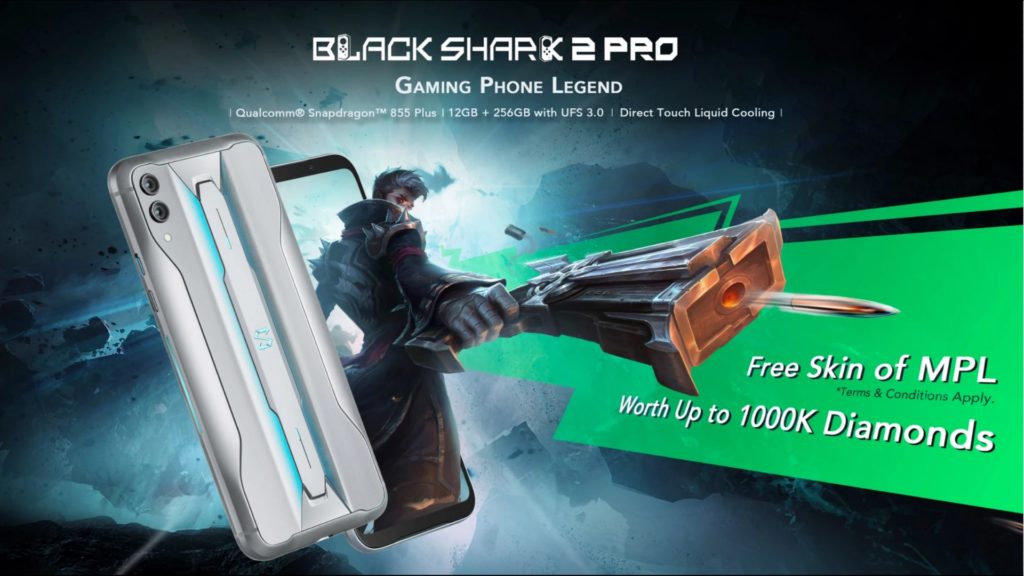 And great news for all MPL fans, their special offer is still up! For purchase of any Black Shark phone from their website, a free S+ Skin of MPL is offered, worth up to 1000K Diamond. Also, the offer is extended to the Black Shark 1: for its purchase, a free left-side gamepad is offered.
This offer is now available on Black Shark's website: https://my.blackshark.com/pages/mpl