Indie developer Jesse Makkonen introduces a project titled The Telos Monument, a highly atmospheric 2D psychological horror adventure game set in a strange and mind-bending monument, standing at the center of the dystopian world. The game is set for Steam release without an exact release date yet.
Game details as shared on Steam:
The world as we know it no longer exists. Electricity, food, and medical supplies are sparse. People from all across collapsed society make their way to the monument in the hope of redemption.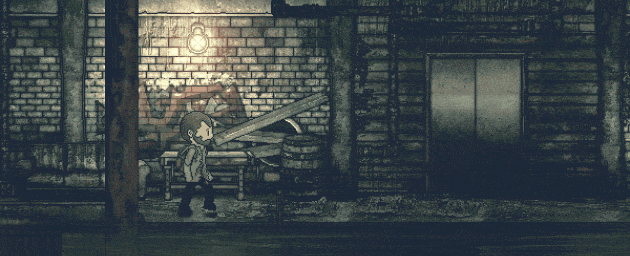 CAN YOU REACH THE END OF THE MONUMENT?
The Telos Monument is a dark, mind-bending place where one can't differentiate reality and fiction apart.
Survive your way through the sinister and cryptic monument, filled with intriguing twists and characters.
A great emphasis on atmosphere and immersion
Side-scrolling 2D with unique, hand-drawn graphics
Embark on an incredible journey full of intriguing twists and characters
Immensely atmospheric music and sound design
Interact with nearby electronic devices with C.R.E.C
Explore the unimaginable monument and uncover its secrets