In conjunction with the launch of Final Fantasy XVI, Sony Entertainment Singapore (SIES) is organizing a campaign for Final Fantasy XVI Physical Editions Pre-Order customers to stand a chance to win a trip to Malaysia to meet and greet Final Fantasy XVI Producer Yoshida Naoki.
HOW TO ENTER:
Pre-order any disc version of Final Fantasy XVI (Standard/Deluxe/Collector's Edition) through authorised retailers in the Participating Countries/Regions
Submit via Online entry form (https://bit.ly/FFXVI_Incentive) with all required personal information, proof of purchase (valid receipt) and answer the 2 questions in the form.
Entries with the best answers will be selected as the winners. (Entries opens on 25th May 2023 till 18th June 2023)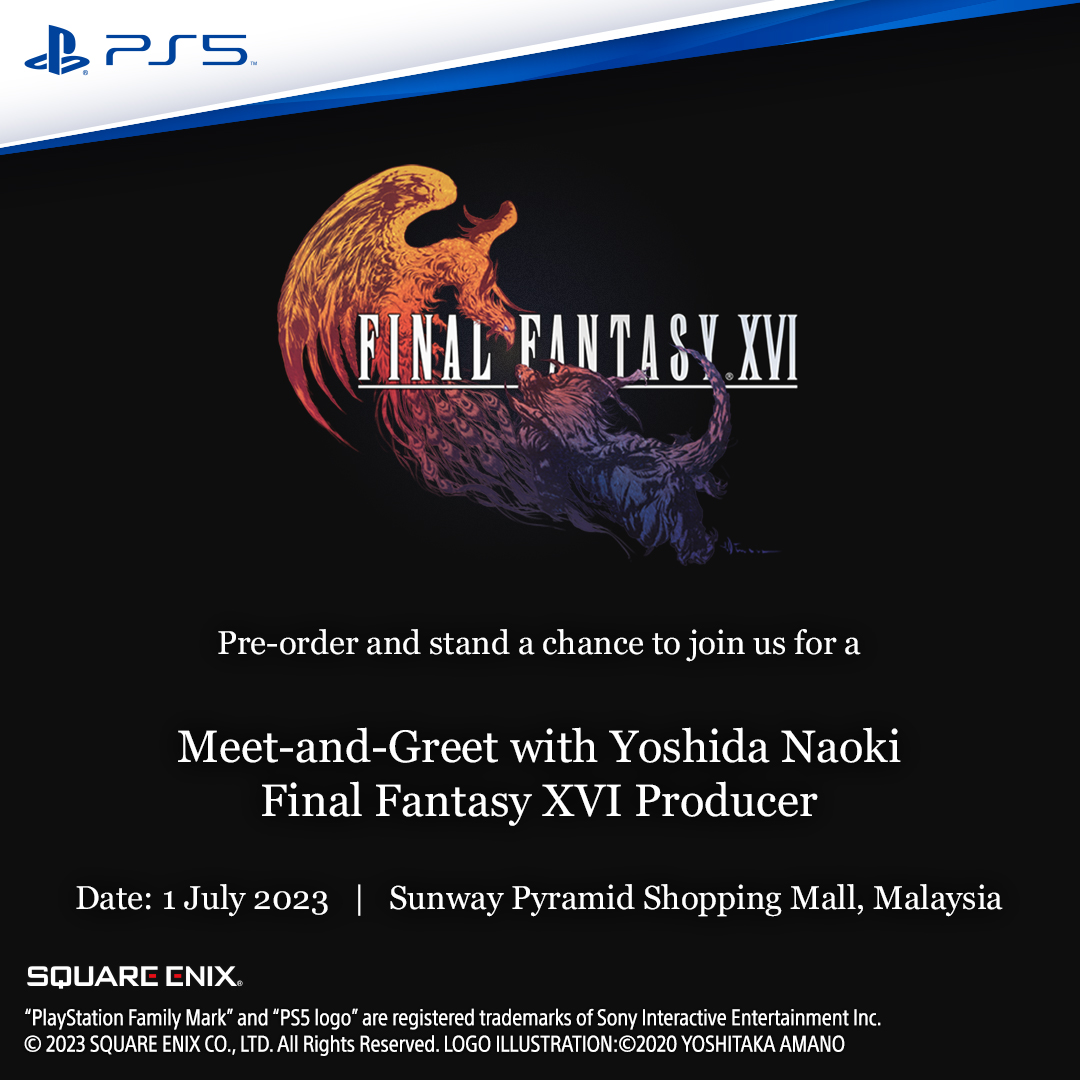 The campaign is open for pre-order customers in Singapore, Malaysia, Thailand, Indonesia and the Philippines. The meet and greet event will be held on Saturday, 1st July 2023 at Sunway Pyramid Shopping Mall, Malaysia.