Champions of Azeroth have adventured across the Dragon Isles, aided the dragonflights, and defeated the powerful proto-dragon Raszageth. Now it's time to learn what lies beneath the surface of the Dragon Isles with Return to the Forbidden Reach (10.0.7) on March 22 (APAC time), and the reveal of Embers of Neltharion (10.1)—WoW's next major content update.
Return to the Forbidden Reach (10.0.7)
Launching March 22, 2023 (APAC time) with the completion of regional maintenance.
Major Features include:
New Max-level Zone: The Forbidden Reach
This zone includes new content for max-level players delving into the troubles left behind by the meddling Primalists and the chaos sewn among the elements.
Max level players exploring the depths of the Forbidden Reach will aid the Dragonscale Expedition as they delve into these newly discovered vaults ripe with enemies, puzzles to solve, and treasures to plunder.
Lightforged Draenei, Worgen, and Goblins can now play as the Monk class.
Embers of Neltharion (10.1)
Live on Public Testing Realm (PTR) beginning March 11 (APAC time).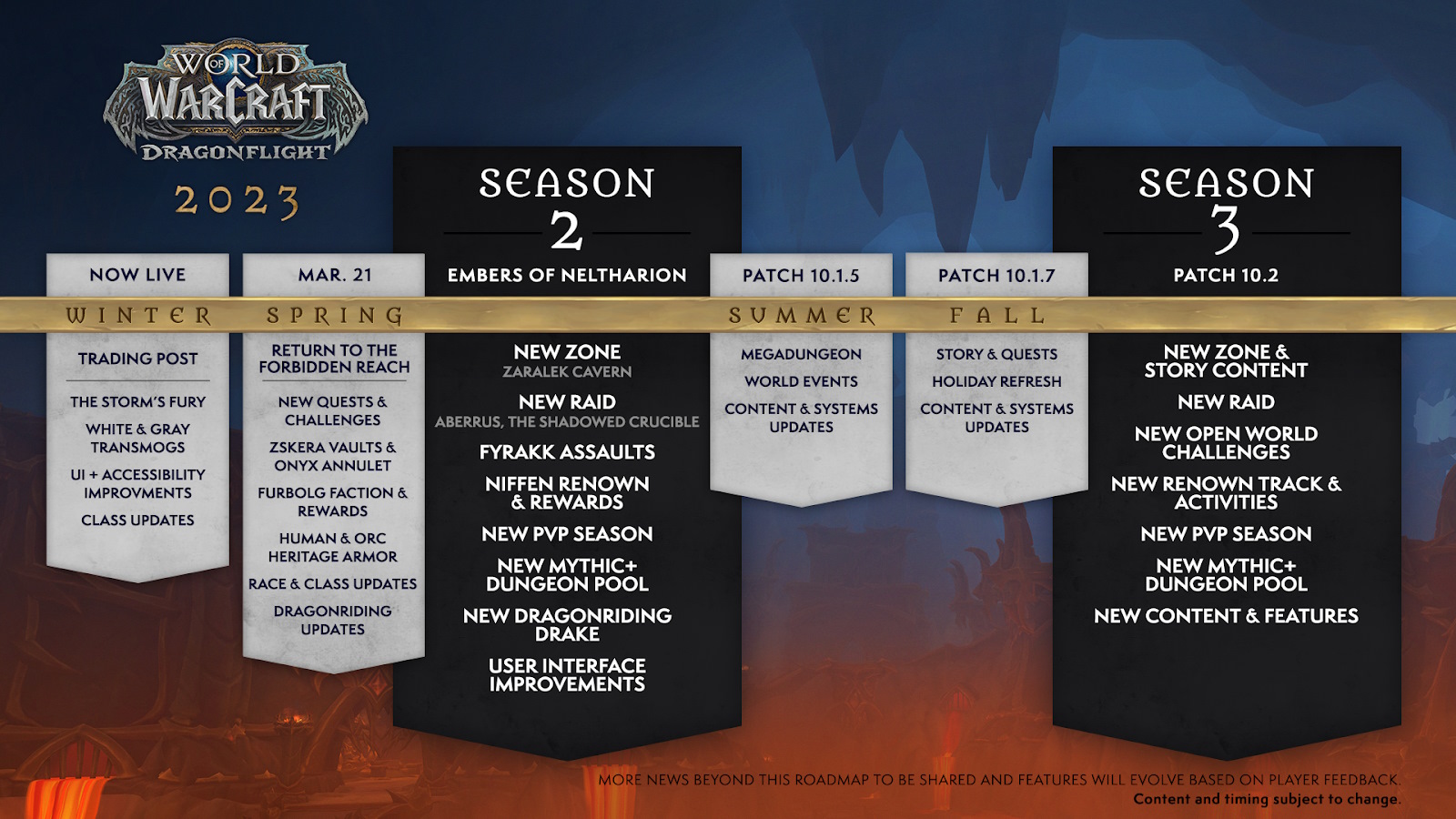 As players will learn in Return to the Forbidden Reach (10.0.7), the fallen Earth-warder Neltharion, infamously known as Deathwing, kept a secret laboratory deep underground below the Dragon Isles. Both the newly freed Incarnates and a rebel band of Dracthyr led by Scalecommander Sarkareth pose a threat as they fight to gain access to the lab and control over Neltharion's long-hidden secrets.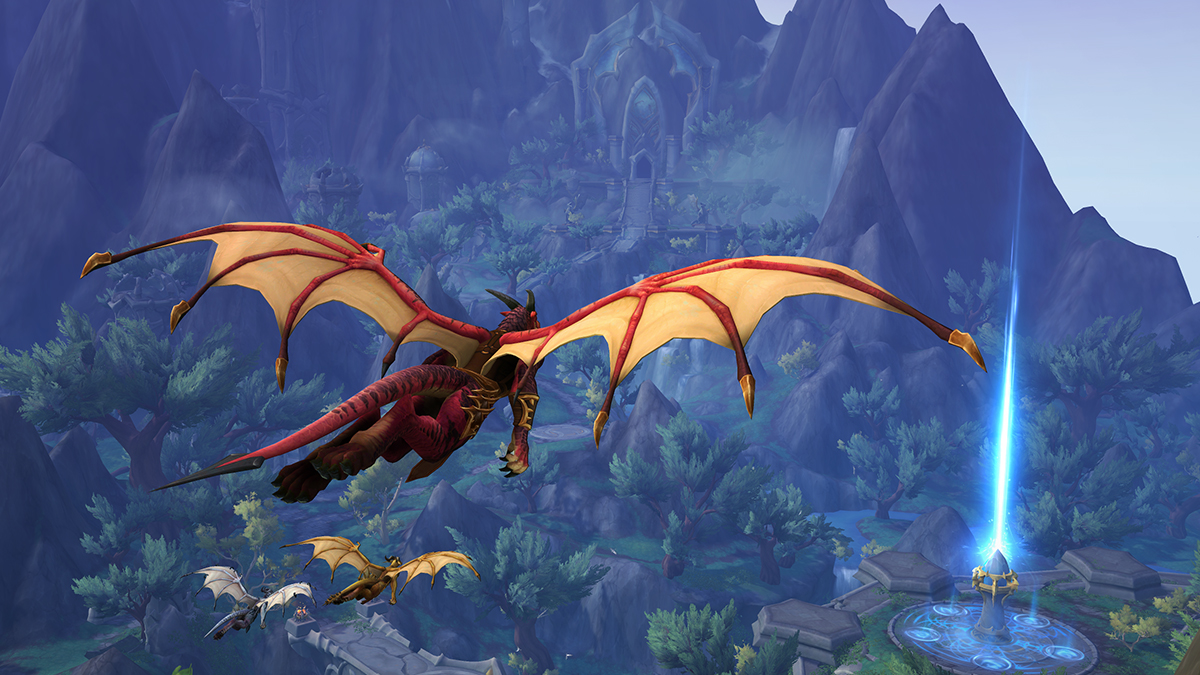 Major Features include:
New quests, denizens to befriend, exploration, dragonriding updates and more await in this mysterious underground cavern.
NEW RAID: Aberrus, the Shadowed Crucible
Aberrus is a secret laboratory hidden within Zaralek Cavern and where Neltharion not only created the Dracthyr but also succumbed to the whispers of the Old Gods.
Players will face nine bosses in an effort to thwart the incarnates as well as Scalecommander Sarkareth, whose forces seek to claim the legacy of the Dracthyr.
Like Season 1, normal, heroic, and mythic difficulties will release simultaneously.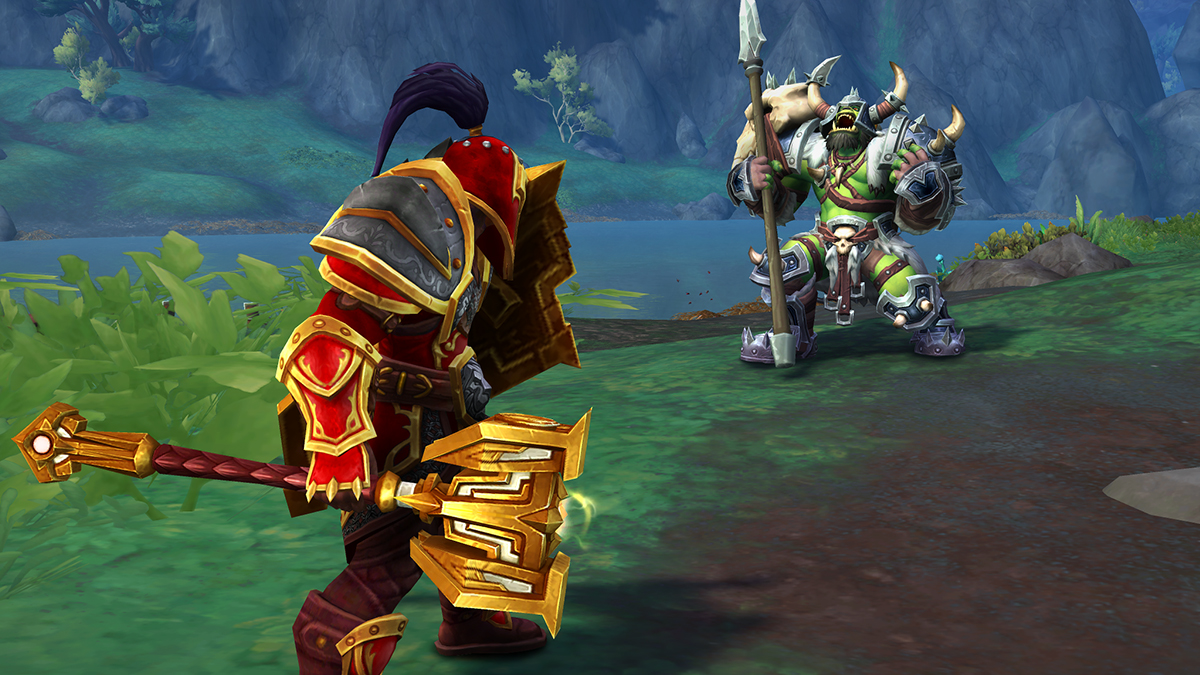 The remaining Dragonflight dungeons will enter the fray:
Brackenhide Hollow
Halls of Infusion
Uldaman: Legacy of Tyr
Neltharus

Four dungeons returning from past expansions will provide new challenges to keep the M+ rotation fresh:

Freehold, Battle for Azeroth
The Underrot, Battle for Azeroth
Neltharion's Lair, Legion
Vortex Pinnacle, Cataclysm

Seasonal affixes are in development and will be available for testing later in the PTR cycle.