Pixelated Milk, the independent game development studio behind the Regalia: Of Men and Monarchs and Warsaw, unveiled a new trailer for their upcoming RPG, SacriFire, at Guerrilla Collective Showcase.
The trailer provided a peek into the expansive world of SacriFire, showcasing new locations that players will have the opportunity to explore. From vibrant city to treacherous dungeons and untamed wilderness, each locale promises a unique atmosphere and a wealth of secrets waiting to be discovered.
SacriFire takes inspiration from classical JRPGs, seamlessly blending action and turn-based mechanics to create an engaging and dynamic gameplay experience. The newly unveiled trailer showcased thrilling battle sequences, where players must carefully strategize while embracing fast-paced action. Furthermore, the video revealed an exciting glimpse of a menacing new boss, hinting at the thrilling and challenging battles that await players in SacriFire.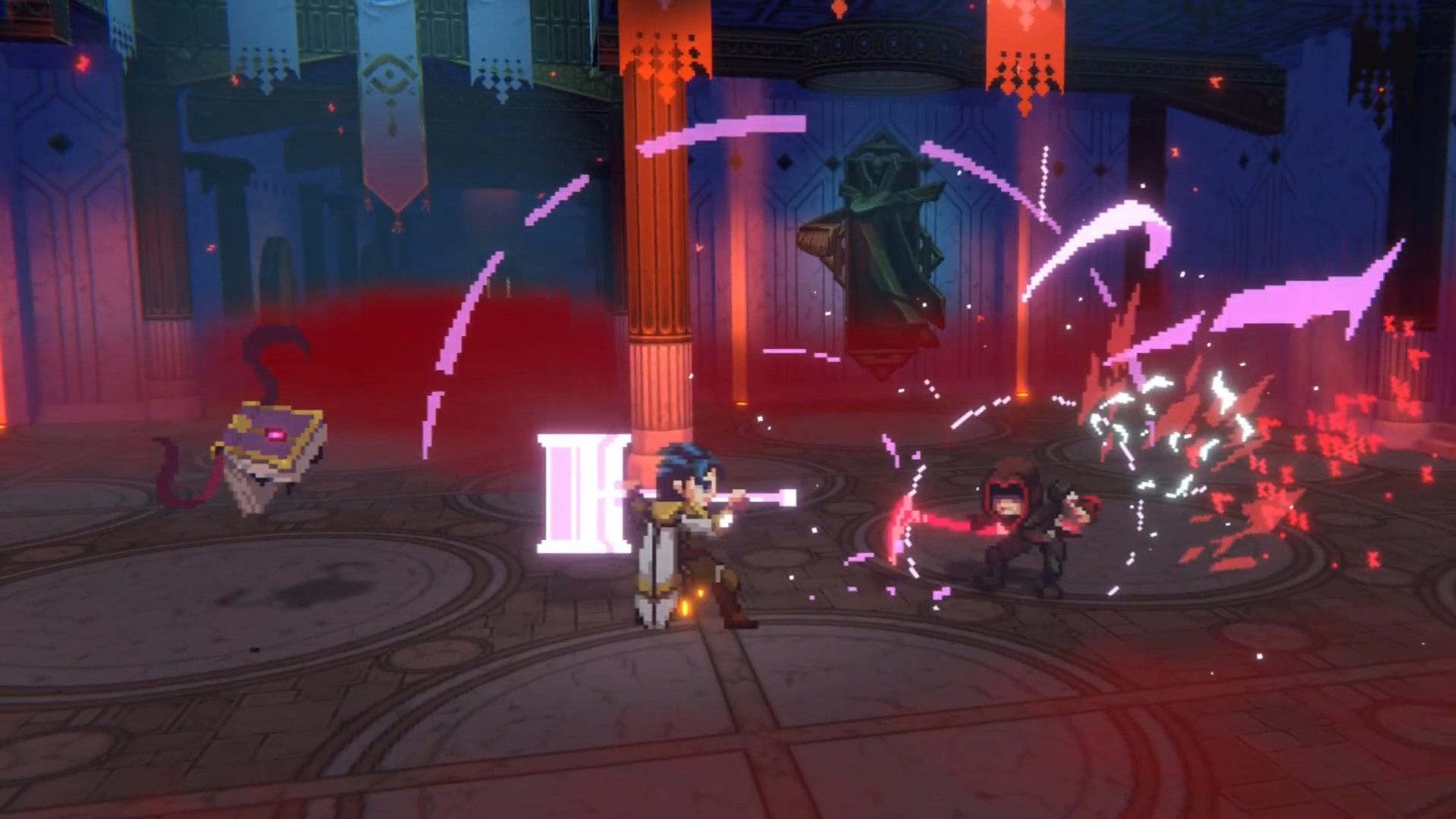 SacriFire's captivating gameplay is accompanied by the exceptional music of renowned composer Motoi Sakuraba. With his incredible talent known from titles like Eternal Sonata, Tales series, Star Ocean, Golden Sun, and Dark Souls, Sakuraba enriches the immersive experience of SacriFire.
We are thrilled to share this new trailer with our fans and the gaming community – The development is going well, and we can't wait to reveal even more of the game's exciting features later this year.

Bartosz Lojewski – Studio Head and Game Director of SacriFire at Pixelated Milk
SacriFire is planned to launch on PC, PlayStation, Xbox, and Nintendo Switch.