ASUS Republic of Gamers (ROG) announced For Those Who Dare, an ambitious new film featuring ROG ambassadors and their pursuit of excellence. Filmed in London, the video was shot with no stunt doubles, despite including a real ring of fire and high-flying skateboard tricks. ROG will also release a behind the scenes look at For Those Who Dare in the near future.
ROG's Most Ambitious Film Yet
Featuring five ambassadors — actor Asa Butterfield, skateboarder Nyjah Huston, basketball player Karl-Anthony Towns, DJ Alan Walker and ROG's newest addition, footballer Son Heung-Min — For Those Who Dare explores fears and how to conquer them. Anticipation, expectations, stage fright, and potential injury all come up when these ROG ambassadors go to work every day, and the film utilizes unique imagery and stunts to examine how these all-stars overcome their anxieties. The film demonstrates how individuals draw strength by having the courage to dare to overcome fears.
Filmed in London with the assistance of the production company The Mill, the film utilizes practical effects, including a gasoline‑fueled ring of fire and skateboard jumps over a 7-foot razor-wire-lined fence to illustrate just how far ROG's ambassadors are willing to go in the pursuit of excellence. They are truly "Those Who Dare".
"We are incredibly proud to unveil a project that has been in the works for the past few months. ROG has always been committed to embodying our tagline of 'For Those Who Dare,' be it through our products or through the ambassadors that represent us,"

"With the release of this film, we hope to invite our viewers into the world of ROG, demonstrating what it means to dare to overcome."

Galip Fu – Global Consumer Marketing Director for ROG
ROG Comes Together
ROG designs machines for gamers, but not every gamer is built the same. The film features Karl Anthony Towns with the Strix SCAR, Nyjah Huston with the Strix G, Asa Butterfield with the Flow Z13, Alan Walker with the Zephyrus G14, and Son Heung-Min with the Flow X16. No matter how gamers approach their play, ROG has a laptop for their style.
"I'm always on the lookout for new tech and innovations in that world, and ROG seem to be kind of pushing the boat out a lot,"

Asa Butterfield
Fear is simply an obstacle to be overcome for these legends. All stunts were done without doubles, including the ring of fire and skateboard jump over a razor-wire-lined fence.
"I like doing shoots like this where I can actually skate something proper like I did today,"

"It's always fun to be able to mix in what I do as a skateboarder with a brand like ROG."

Nyjah Huston
As true ambassadors of ROG spirit, these all-stars overcame all obstacles in their path with their own determination.
With a global team, and with ambassadors having such varied schedules, gathering all five for on-location shooting in London was a challenge. Son Heung-Min and Asa Butterfield are based in the UK, Nyjah Huston and Karl-Anthony Towns were on a pre-season break, and despite a busy music festival schedule, ROG was able to also sneak in Alan Walker in order to have all five ambassadors share the same set.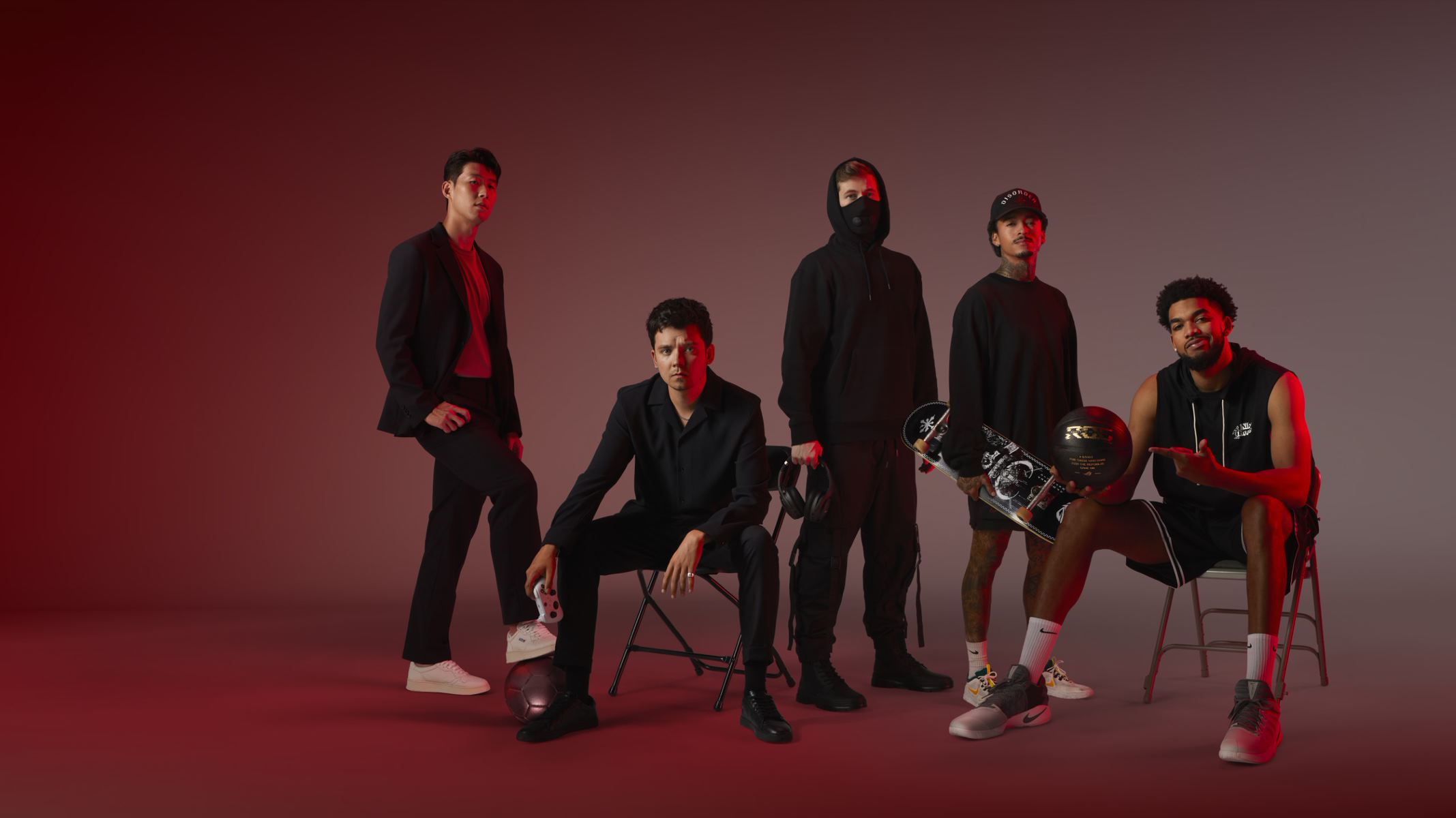 A Look Behind The Scenes
As ROG's most ambitious film project yet, special talents were needed behind the scenes. The Mill is a global creative partner for agencies, production companies and brands. As trusted specialists in Visual Effects, Creative Production and Experience design, ROG felt they were perfect for the role in tackling this massive project. The Mill has also had previous experience working on feature films such as "Gladiator", for which they won an Academy Award.
Due to the special nature of this collaboration, the team captured plenty of behind-the-scenes footage during the shoot as well. These clips will be released soon, allowing the community to see a lighter side of these ROG ambassadors. ROG also captured exclusive interviews with each ambassador, letting gamers see behind the curtain and into the playstyle of their favorite influencer.
"I think this project is awesome and it gives the chance for everyone to really bring all their fanbases together and show them how great ROG is,"

Karl-Anthony Towns