Gamescom 2018 reveals Claire's gameplay in Resident Evil 2, and man.. it looks really tough in comparison to the latest series. From the get-go, Claire has to fight a mutated boss resembling G-virus in the previous series; or also known as William Birkin. He will be swinging a large pipe as a weapon.
And yes, it seems Claire will have her own campaign which is most likely to be looking for her missing brother Chris Redfield in Racoon City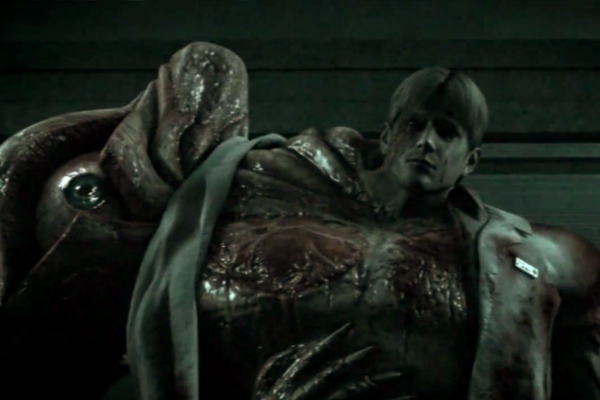 Not to worry as this boss fight comes in multiple forms later.
Looking at the trailer, you get to see Claire shooting with multiple weapons including a grenade launcher while having a slight voiceover interaction with the boss such as " Get away from me" or "What do I have to do?" (Olden days, they are pretty mute).
Getting too close to the boss will result in him grabbing you with his large right hand but you can use a grenade to stun him. The trailer pans out after the boss slams you to the ground with his hand again, showing off another scene as Claire escorts another small girl into safety by the name of Sherry Birkin (yup that's the boss daughter). The small girl seems to be able to interact with the environment as well, showing some clues to get out of a certain location.
Claire looks different in this re-imagined series, resembling a real-life model in my previous posts link.
A gentle reminder with ink ribbon that this game is slated for release on PlayStation 4, Xbox One, and PC on January 25, 2019