Sony Interactive Entertainment has started rolling out the new PlayStation Plus in Singapore, Malaysia, Indonesia, Thailand and more as the service aims to carve its own space that has been dominated by XBOX with its excellent Game Pass offering thus far.
In case you missed it here is the revealed pricing for the service at this moment. For other countries not listed below go here to find out more.
PlayStation Plus Essential
Singapore

SGD 8.90 monthly / SGD 21.90 quarterly / SGD 53.90 yearly

Malaysia

MYR 29 monthly / MYR 69 quarterly / MYR 159 yearly

Thailand

THB 210 monthly / THB 490 quarterly / THB 1,190 yearly

Indonesia

Rp89,000 monthly / Rp229,000 quarterly / Rp559,000 yearly
PlayStation Plus Extra
Singapore

SGD 13.90 monthly / SGD 35.90 quarterly / SGD 89.90 yearly

Malaysia

MYR 44 monthly / MYR 114 quarterly / MYR 269 yearly

Thailand

THB 320 monthly / THB 810 quarterly / THB 2,000 yearly

Indonesia

Rp135,000 monthly / Rp379,000 quarterly / Rp935,000 yearly
PlayStation Plus Deluxe
Singapore

SGD 15.90 monthly / SGD 40.90 quarterly / SGD 103.90 yearly

Malaysia

MYR 50 monthly / MYR 130 quarterly / MYR 309 yearly

Thailand

THB 370 monthly / THB 930 quarterly / THB 2,300 yearly

Indonesia

Rp155,000 monthly / Rp435,000 quarterly / Rp1,075,000 yearly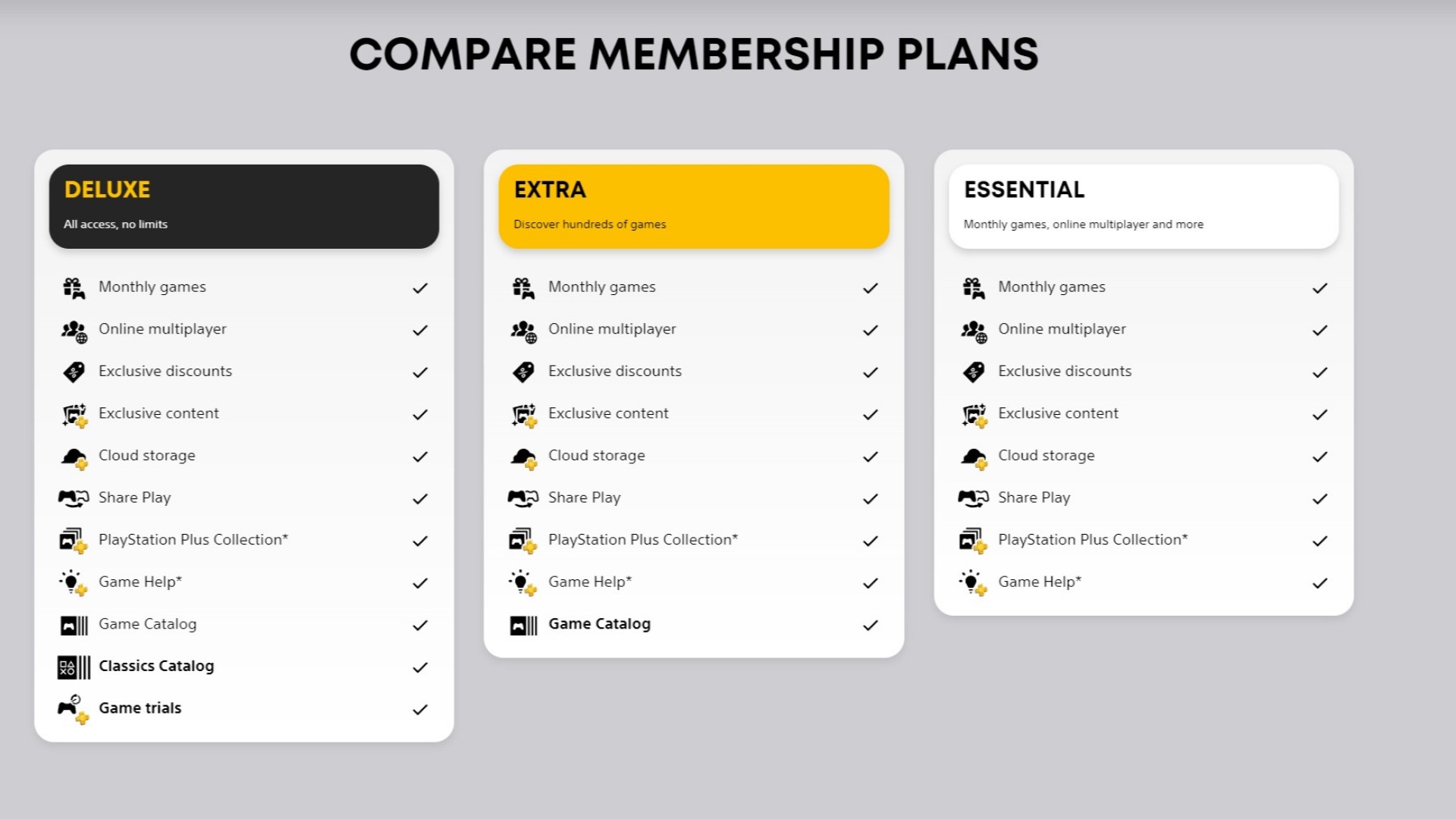 Now for our Malaysian market, the Premium Tier is unavailable due to streaming not being an option at the moment so we have the Deluxe Tier.
Cutting to the chase the biggest question on everyone's mind is probably how worth it is the new Tier options? Since I have had some time to mess around with it maybe I can shed some light.
The Essential Tier is basically the PS Plus we all know and are used to by now so no explanation is needed there. The Extra Tier is supplemented by the game catalog which includes some of the must-play titles for the PlayStation including the Demon Souls remake, Marvel's Spiderman Miles Morales, Marvel's Guardians of the Galaxy, Death Stranding Director's Cut & Ghost of Tsushima Director's Cut to name a few. If you don't own any of these games then this is absolutely great value to upgrade to the Extra Tier.
Check out the full list of games available in the game catalog here.
The Deluxe Tier gives access to probably one of the most requested features from gamers since the beginning of time (well not really but it has been very long) and that is being able to play PlayStation Classics from the PS1, PS2, PS3, PSP and Vita Era. Now what's fascinating about being able to play the classics is how even though there aren't many enhancements apart from fitting the control scheme to the current-gen, some of these games actually have trophy support like Syphon Filter. That's quite a brilliant addition, especially for trophy hunters that they are able to have this extra benefit.
Check out the full list of Classics available now here.
Apart from that the Deluxe Tier also gives access to Game Trials where players get to try games like Horizon Forbidden West, Tiny Tina's Wonderlands, and WWE 2K22 and if they like it can go ahead and purchase the full experience.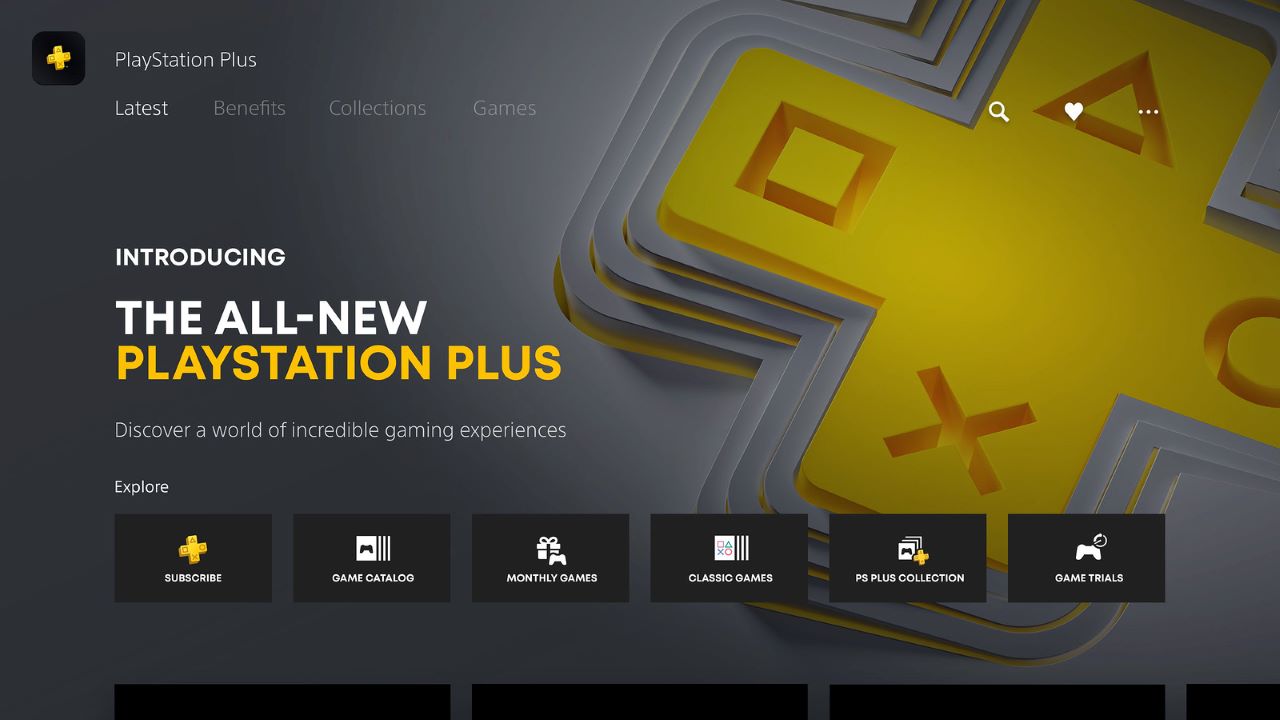 So how do I feel about this new service? At the moment it is genuinely promising BUT (and this is a very strong BUT) we the players are only able to determine for ourselves if it is worth investing in by seeing how the service and most importantly the library of games expand. So far it's good but it can most definitely be better and time will tell. Even if they don't want to be a Game Pass competitor it's still quite obvious the new PlayStation Plus will be held at a similar measuring stick.
The potential is definitely there but for me what remains to be seen is how PlayStation will integrate their new first-party games and if it does which Tier will it belong to. I know they have said it's not happening for now but it would be a wise choice to do so that adds so much more value to the service.
Also, it sucks that we don't have access currently to PS3 games but fingers crossed we will in the near future.
I am definitely excited to see where this goes so let's see what the future holds for PlayStation Plus.