Bandai Namco announced via twitter account that the Jump Force open beta will start from January 18, 2019, to January 20, 2019, with 17 playable characters and 5 stages (New York, Namek, Matterhorn, Mexico and Hong Kong) for players to brawl it out.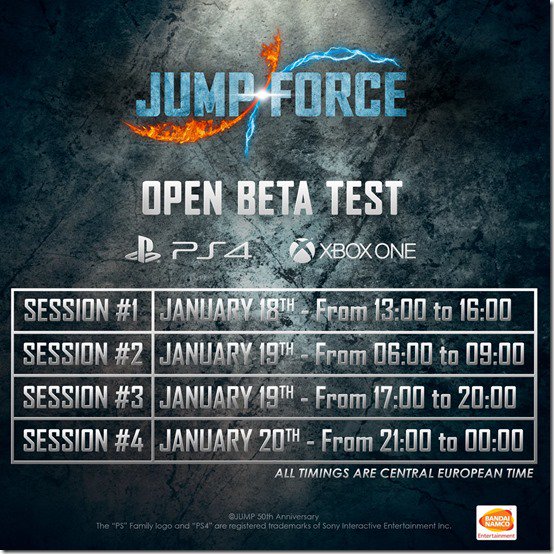 The Open Beta Test will be available in 4 sessions provided above
Session 1- January 18 from 4:00am to 7:00am PT/7:00am to 10:00am ET/ 8:00pm to 11:00 pm Malaysia
Session 2-January 18 from 9:00pm to January 19 at 12:00am PT/January 19 from 12:00am to 3:00am ET/ 1:00pm to 4:00 pm Malaysia
Session 3- January 19 from 8:00am to 11:00am PT/11:00am to 2:00pm ET/ January 20 from 12:00 am to 3:00 am Malaysia
Session 4- January 20 from 12:00pm to 3:00pm PT/3:00pm to 6:00pm ET/ January 21 from 4:00 am to 7:00am Malaysia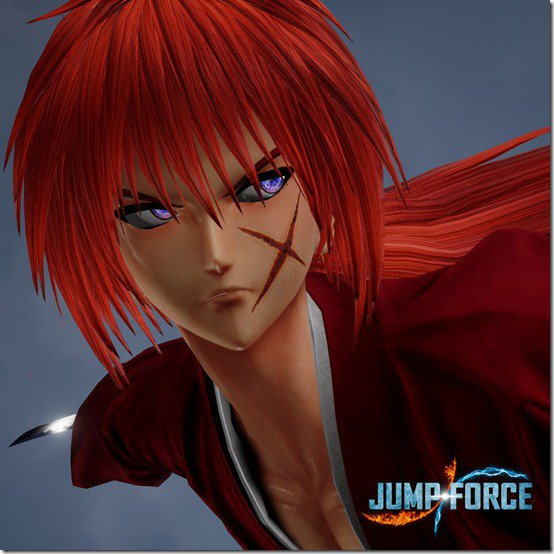 17 available characters listed below:
Monkey D. Luffy (One Piece)
Roronoa Zoro (One Piece)
Naruto (Naruto)
Hisoka (Hunter x Hunter)
Gon (Hunter x Hunter)
Himura Kenshin (Rurouni Kenshin)
Son Goku (Dragon Ball)
Vegeta (Dragon Ball)
Frieza (Dragon Ball)
Blackbeard (One Piece)
Younger Toguro (Yu Yu Hakuso)
Sasuke (Naruto)
Pegasus Seiya (Saint Seiya)
Yusuke Urameshi (Yu Yu Hakusho)
Ichigo Kurosaki (Bleach)
Rukia Kuchiki (Bleach)
Kenshiro (Fist of the North Star)
The JUMP FORCE open beta will be available for players to pre-load on their Xbox One and PlayStation®4 computer entertainment systems beginning January 17, 2019. The game will be launching on the PlayStation 4, Xbox One, and PC via Steam on February 15, 2019. For our previous coverage on Jump Force and videos, check this link.