Sony Interactive Entertainment Singapore Private Limited ("SIES") officially unveiled Marvel's Spider-Man 2 installation at Lot 10 as part of the Live from PS5 Global Campaign. With free public access from 1 to 14 March 2023 (10 am to 10 pm), this limited-time installation is definitely one not to be missed, as participants stand to experience a variety of fun and excitement with their friends and loved ones.
Set to excite and enthrall the young, not-so-young, and young-at-heart, the installation boasts special activities and giveaways on weekends, in addition to hands-on opportunities to try out the PS5 – a welcome treat that will surely be a first for many.
In this unprecedented event, thousands of PlayStation fans from across the country are expected to throng the premises of Lot 10 to get in on the action. To make things even more exciting, the first 100 visitors per day on weekends to take a photo at the installation and post it on their social media accounts tagging @PlayStationAsia and #LivefromPS5MY will stand a chance to walk away with exclusive PlayStation merchandise. Not only that, anyone who posts on their social media accounts with the relevant tags will also be in the running to win PlayStation UT UNIQLO T-Shirts.
Don't own a PS5 yet? Fret not as hands-on booths are available inside Lot 10 and UNIQLO Fahrenheit over the two weekends for visitors to try out! Who knows, you may get lucky and get a chance to purchase a PS5 for yourself!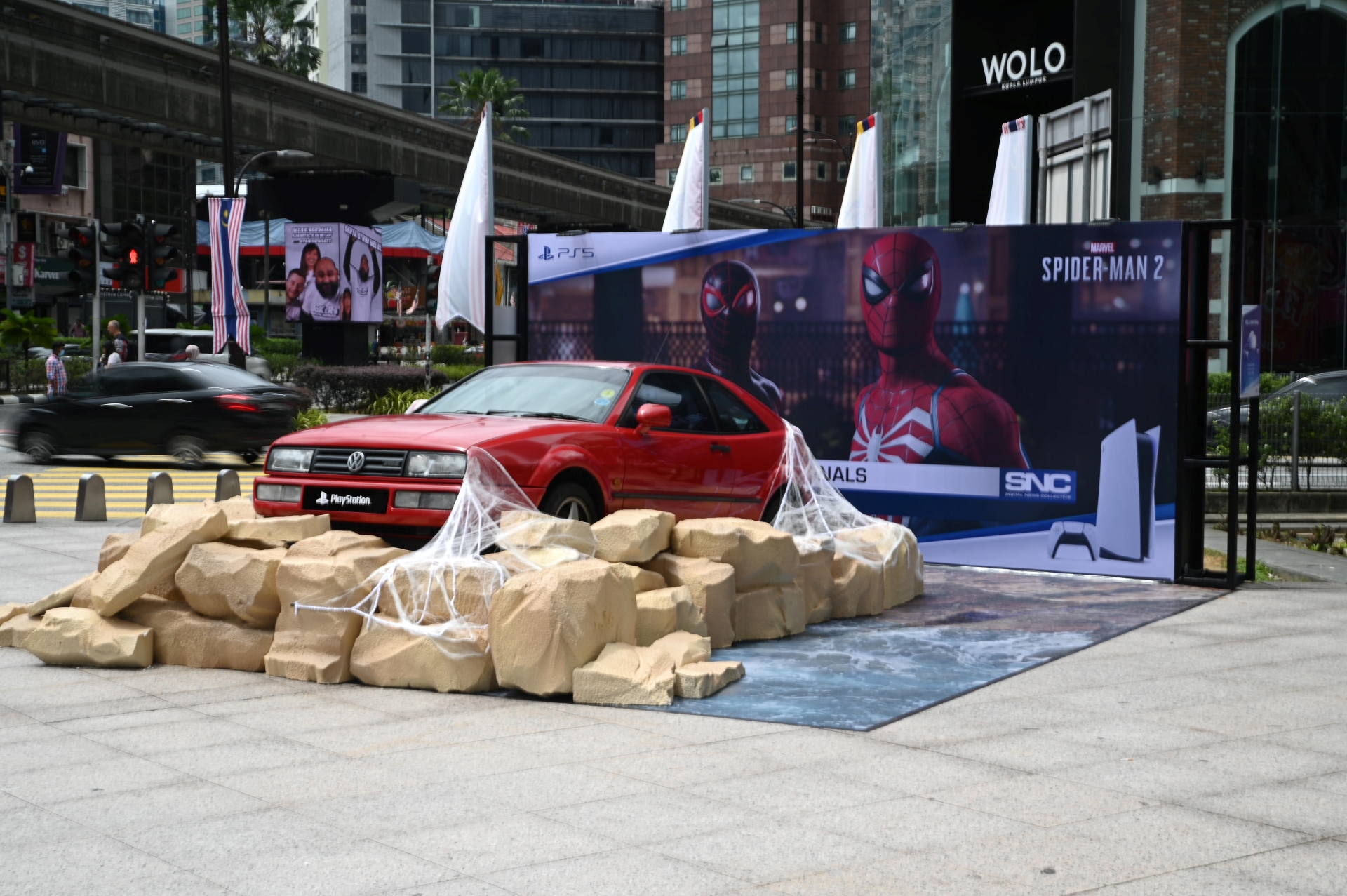 Those who won't be able to make the event in Lot 10 need not fret as they can also visit the Sony Store at Lalaport where PlayStation VR2 sets are set up and ready for shoppers to try out. An immersive experience awaits with the ground-breaking PlayStation VR2 headset and PlayStation VR2 Sense controller which promises stunning 4K HDR visuals, genre-defining games, and unique sensations, bringing virtual reality play to a whole new level.
Live from PS5 is SIES' latest Global Campaign celebrating the PS5 console's availability across the globe. Now more people can explore incredible worlds and experience the unexpected in the comfort of their homes.
INSTALLATION DETAILS
DATE: 1st to 14th March 2023
TIME: 10 am – 10 pm
LOCATION: Lot 10, 50, Bukit Bintang St, Bukit Bintang, 55100 Kuala Lumpur.
For more information visit the links below:
Website: http://www.playstation.com
PlayStation® Authorised Dealers: http://www.playstation.com/sg/en/support/wheretoshop
Facebook: http://www.facebook.com/PlayStationAsia
Customer Service Centre: http://www.playstation.com/sg/en/support/p/customerservices