Nirvana Meta is an RPG game (role-playing game) inspired by the grandiosity of western fantasy epics. It has attracted widespread attention with its beautiful art direction, rich epic content, large-scale 3D siege warfare, and unique magical PK gameplay.
After a long period of development in finding perfection, the NirvanaMeta team is finally ready to unveil their ambitious project to the world. On December 14th at the New World Hotel in Malaysia, a global press conference will be conducted by the NirvanaMeta team with a substantial unveiling for players around the world including juicy gameplay information.
In addition to the unveiling, the team will also be launching the official Closed Beta that lucky participants can experience for themselves the amazing gaming experience that is NirvanaMeta.
Participating in this Closed Beta will present players with an opportunity to reap rewards. Players in guilds or clans who do decide to jump in will receive multiple bonuses and words cannot describe how much the NirvanaMeta team is looking forward to players and guilds around the world experiencing their game.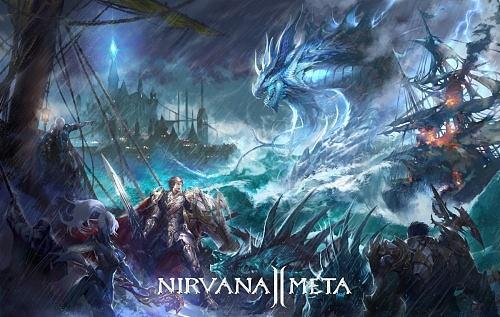 With a multi-tiered reward model, enjoy the ultimate play to earn experience with NirvanaMeta
NirvanaMeta's game design allows players to experience fantastical plots, diverse characters, and rewarding gameplay.
Playing out similarly to standard RPG fare, players can obtain amazing equipment, tokens, or gold coins by doing quests, enhancing their characters, fighting fearsome foes, and conquering dangerous dungeons. The higher and further the player progresses the tougher the challenge will be, requiring players of different classes to band together to complete the harder challenges the game has to offer. Of course, the more difficult the task, the more rewarding it will be.
There are 34 awakening classes in the game for players to choose from that include Humans who are the dominant race in Aden, Elves who have high agility and intelligence, Orcs whose bravery is unmatched, or even Dwarves whose talent for forging the rarest of items in a class of their own.
One of the things players can aspire to is becoming a Lord of a city after successfully taking it over in battle. Lords are granted an honorary title blessing, a unique flying mount, attribute boosting bonuses, a huge boost in income, and more!
The larger overworld is host to several intriguing activities like advanced war maps to do battle in, fighting Tauti in boss challenges, or just meeting new and interesting heroes that populate the world of Aden.
The possibility for adventure is endless in NirvanaMeta as the game is full of variety and surprises. Its play-to-earn mechanisms grant a high degree of freedom in how players will want to play. The 3D graphics promises to push technological limits and bring players a hugely satisfying immersive gaming experience.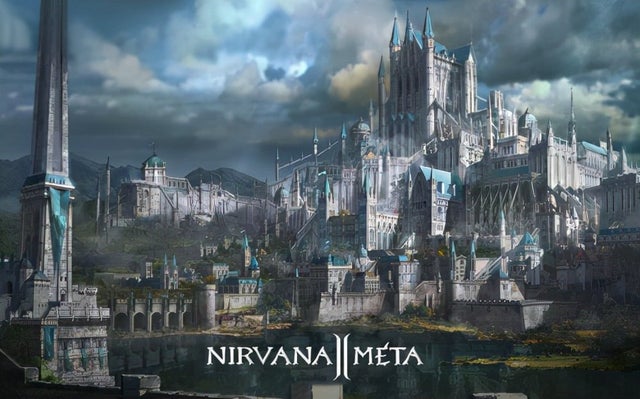 NirvanaMeta aims to bring long-term immeasurable value with this online experience
Blockchain games have seen a rapidly rising trajectory in 2021 and they will only continue to do heading into the future. The Play-To-Earn gameplay model has opened a new avenue as to how games will be designed moving forward.
Compared to the traditional game design philosophy of having a centralized management model, this new shift towards establishing a meta-universe combined with blockchain technology has just widened the application possibilities even on a technical level which is important in driving the industry forward. NirvanaMeta is a game that is perfectly poised to lead this new wave towards greater heights.
The NirvanaMeta team has been deeply involved in the field of blockchain games for a long time. They have keen insight into this industry and a down-to-earth spirit committed to serving all gaming parties and players to become the leader of this new meta-universe game world.
Based on the team's long-term accumulation of on-chain development capabilities, mature user growth methodology, and deep industry understanding, the NirvanaMeta team will be able to create an immersive virtual game space where users can enjoy any activity. The team is committed to developing a new meta-universe game system, leading the revolution of the meta-universe game era.
The team has also attached great importance to the sustainable development of blockchain games so it has prepared a complete set of blockchain game mechanisms, mature applications, and public chain development paths.
Compared with centralized games, NirvanaMeta will achieve faster functional iterations and upgrades and combined with the core concept of Play-To-Earn, it is expected that the value of Metaverse games will continue to grow steadily. The era of the meta-universe games has arrived and the long-term value of NirvanaMeta may be immeasurable.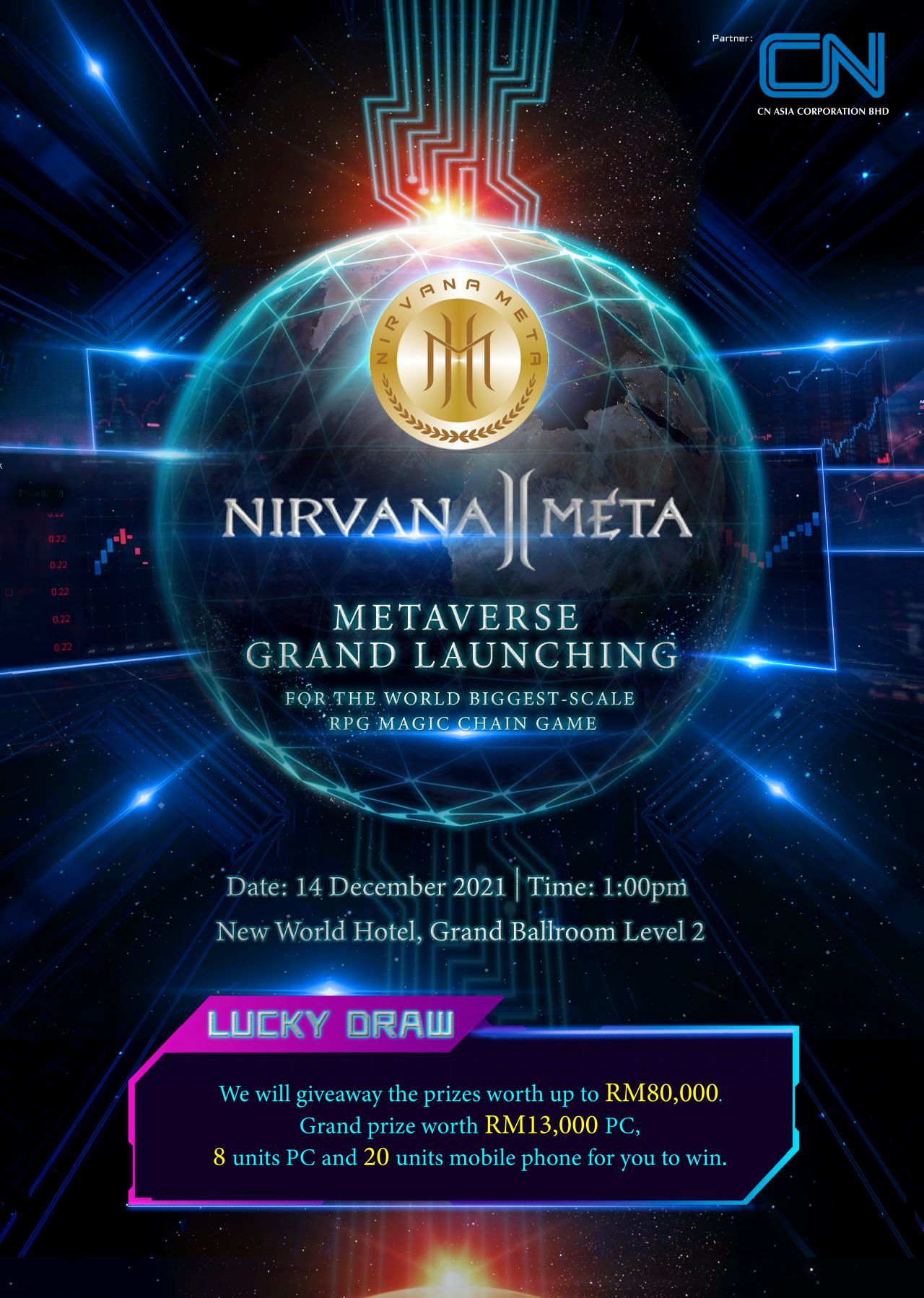 Everyone is invited to witness the press conference that will be held at the Level 2 Grand Ballroom of Malaysia's New World Hotel on December 14th.
There will be a more comprehensive briefing and introduction on the future development plans for the game as the team hopes to bring more surprised and even better game products to players all over the world.