The highly appraised mobile turn-based action role-playing game Overhit, developed and published by NEXON, is bringing a myriad of new content in their latest update, which also includes a set of new characters for players to obtain.

Players are now able to update the game via their respective app stores to enjoy the latest content in the game. New SSR+ tier heroes have been added to the roster of the already huge line-up of heroes, and they are: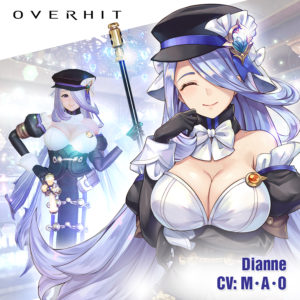 Dianne is a leader of Westfarm Camp and sheriff dedicated to protecting her people by using her personality to ease tensions between pioneers and earlier settlers of Uruk Ran. As the daughter of a priestess mother and soldier father, Diane boasts a talent for sharpshooting and magic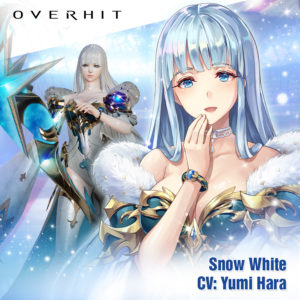 Snow White carries a mysterious past and a knack for playing the harp, singing and gathering information. She works with Horizon to scout the Empire and often plays the role of inspector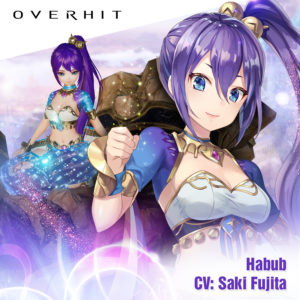 Habub once was a violet god who terrorized Uruk Ran with fear and blood festivals. Before being set free, Habub was sealed in an urn by an unknown mystic
Some of the other new features dropping in this latest update are:
Elemental Growth System – Players can now obtain additional stats and passive skills by activating elemental levels. Materials needed to level up layer elements can be obtained through Exploration
Exploration Balances – All difficulty and reward levels for Exploration content have been improved, including Element Shards becoming available from Exploration
Fresh Arena System – The new selective matching feature allows players to select opponents based upon ranking information before participating in the arena battle
Special Arena Update – Beginning today, players can earn medals by reaching a certain rank in the Wind-type exclusive Arena
For the newly added Special Arena Update, the upcoming Wind-Type Heroes Only Special Arena will test the skills of players that boast exceptional and strong Wind-type heroes in the game.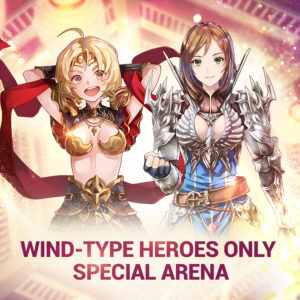 Hero Event Dungeon – Players can test their skills at three different difficulties in the new Yggdrasil Hero Event Dungeon to earn rewards. The dungeon also offers all-new Yggdrasil cut scene
Special Events – Today's update delivers several festive events including the Seven Day Attendance Event, Bingo Mission Event, Rock-Paper-Scissors Event and more.
Be sure to regularly check for updates on the game so you don't miss any latest news and additions of the game.