Back in the golden age of the TV, a shared screen in a common location was the glue that held friends, family and all your loved ones together. Whether in your living room or at a late night mamak, most of us continue to hold onto fond memories of laughter, excitement, thrills and all the emotions that come from bonding over your favourite TV show or cheering on your favourite sports team. Samsung's Neo QLED 8K aims to bring back the magic of the family TV as the centre of our social lives, allowing people to once again be in the moment and to truly live life in real time.
Fostering togetherness, unity and love
A gathering is never complete without the whole gang catching up with each other's' lives in front of the TV. With the Neo QLED 8K, you get to share a laugh over classic TV moments (fancy a laugh with the Senario crew anyone?) or psych yourself up for new and exciting shows thanks to the Neo Quantum HDR 8K Pro. With better picture quality, you can even relive the fun times of Saturday morning cartoons with your siblings or pick-up brand-new knowledge from the latest documentary in mind-blowing, eye-popping AI powered 8K definition.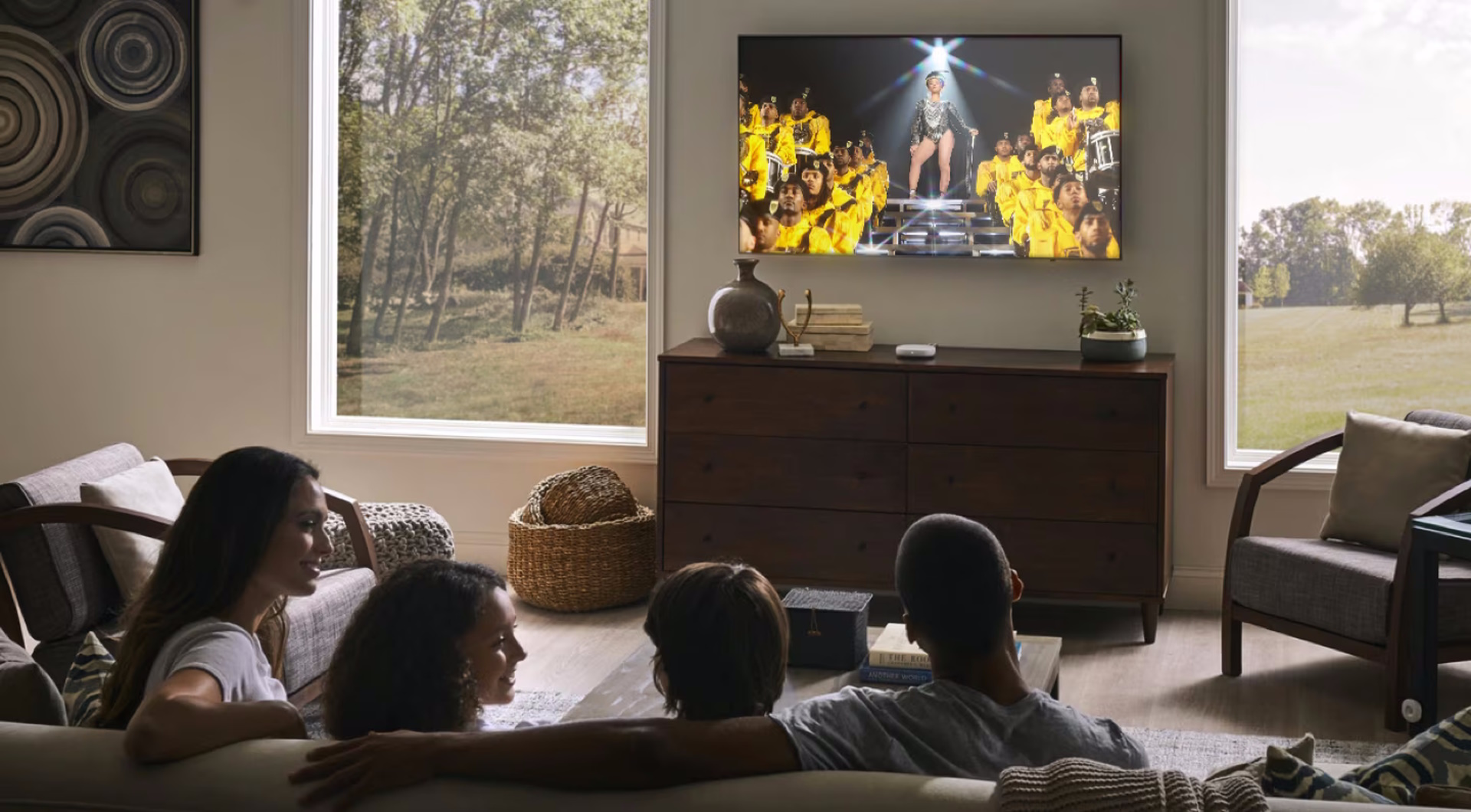 A Stylish Centrepiece
Imagine this; you come home after a long day at work and intend to cool down. You want to relax in a calming area where you can also enjoy some form of quality entertainment. With Neo QLED 8K, you can enjoy top-notch entertainment in a stylish, comfortable area that is your living room! Thanks to the Infinity One Design and Slim One Connect, you can have that minimalist touch that will not only class up your living area and wow your visitors but keeps it neat and tidy. You can even pair up the TV with furniture that goes together with the design and create your own little bubble to enjoy the action spilling out of the screen and into your field of view. Now that's a cool way to unwind and relax.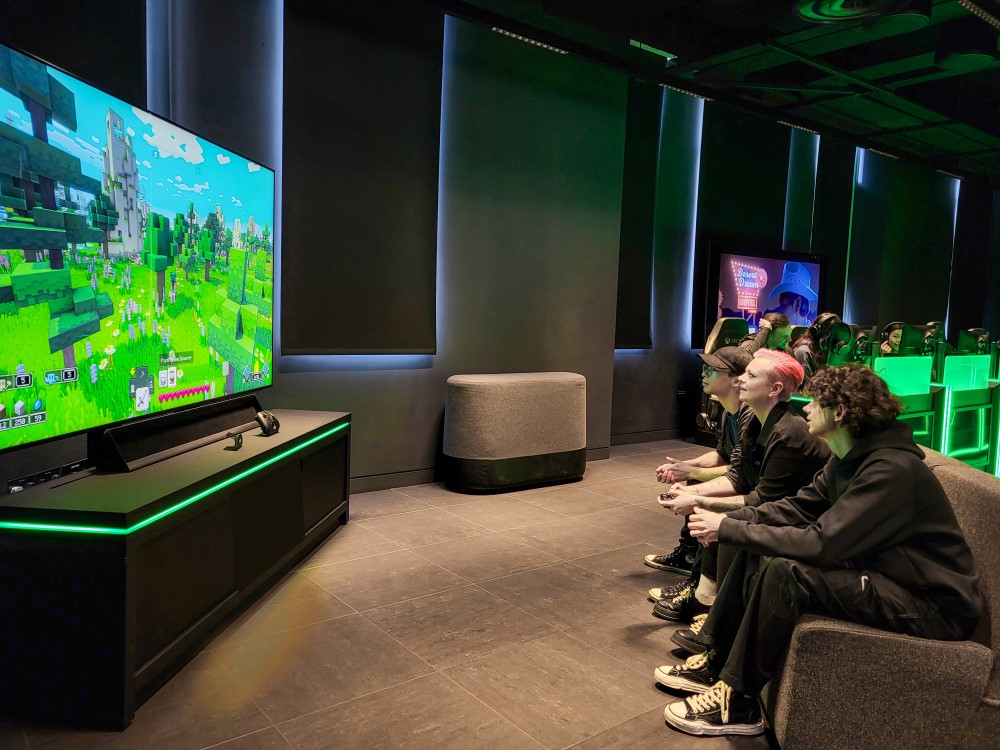 Is this fantasy or reality? You decide.
You're not the only multitasker in the room, you know. With the Neo QLED 8K, there are myriad ways to escape humdrum reality and leap into the action on-screen as if you were there in real life. Gaming enthusiasts will be thrilled with the Neo QLED 8K's 120Hz refresh rate which provides immediate responsiveness, life-like detail and an unparalleled gaming experience that you can't get anywhere else. Explore fantastical worlds with games such as Legend of Zelda or keep your inner heroine in top condition with Lara Croft – with the Neo QLED 8K as your gaming companion, endless fantasy worlds are open to you at your fingertips.
Check out the 2023 Neo QLED 8K, Neo QLED 4K and QLED TVs Retail Recommended Price with upgraded model details below :-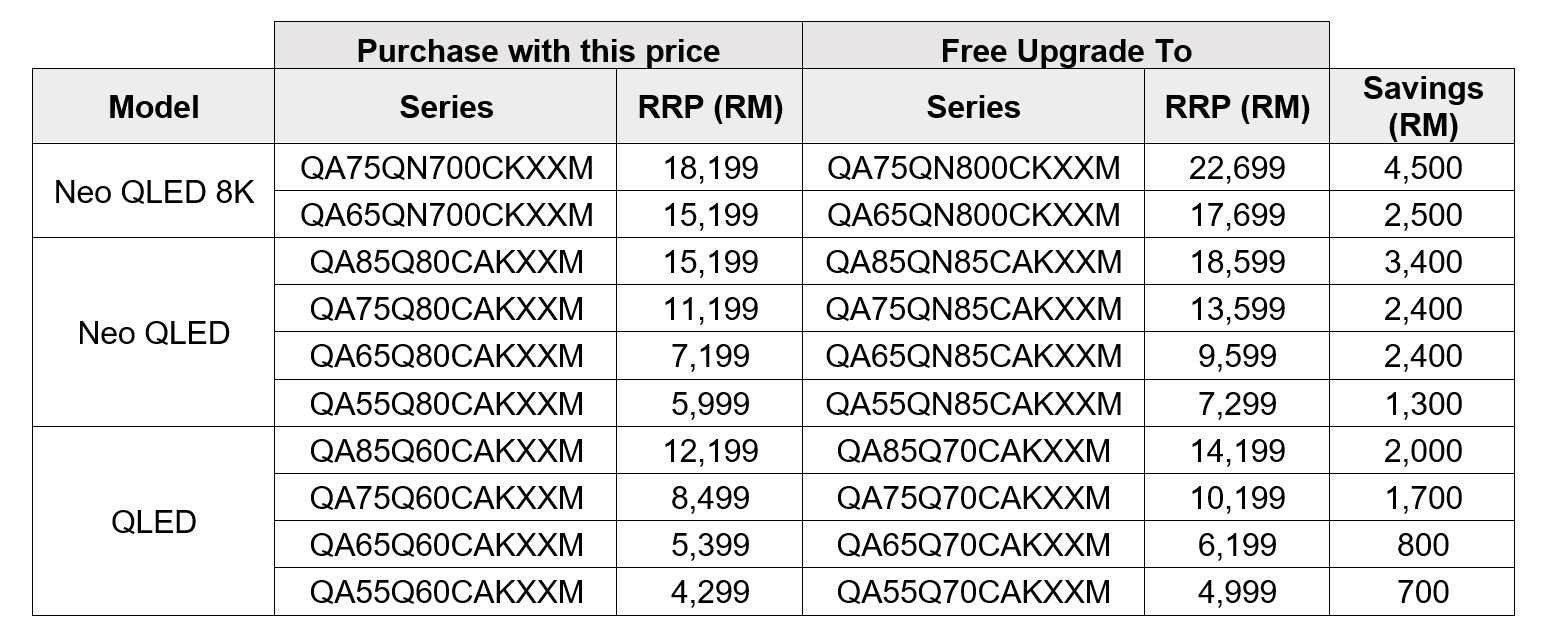 Customers who purchase Neo QLED 8K QN700C, Neo QLED Q80C and QLED Q60C will automatically receive an upgrade to Neo QLED 8K QN800C, Neo QLED QN85C, and QLED Q70C respectively for the former price you pay! The benefit of these TV upgrade entitles you to spectacular picture quality and excellence performance in entertainment providing you WOW experience.
On top of that, you can also enjoy Purchase with Purchase (PWP) of 35% off for Q-Series Soundbar and by pairing Samsung TV's with Samsung Soundbars, these devices will offer the most powerful, customizable and personalized ecosystem available to date.
To enjoy this exclusive deals, be one of the first to pre-order at Samsung Malaysia Online Store and own your desired TV now.