Capcom reveals the Monster Hunter World: Iceborne roadmap for the year 2020 for both console and PC. Below is the list roadmap for consoles;

January 2020
January 24 to February 13 – Astera / Seliana Fest, Grand Appreciation Fest
New layered armour
February 2020
Special event quests featuring:

High encounter rate for gold crown monsters
Increased decoration rewards drop rate
Great Spiritvein Gem rewards (March) (YEAH!!!)
Higher Master Rank point gains
March 2020
Major Title Update 3 (Version 13.0)

New Variant monster #1
New Variant monster #2
April 2020
Title Update (Version 13.5)

New Arch-Tempered monster and Master Rank versions of existing monsters
Astera / Seliana Fest
May 2020
Major Title Update 4 (Version 14.0)

Return of fan-favourite monster (What monster will it be? hmm… gore magala perhaps? please ~)
June 2020 and Later
New monsters and updates planned for June onward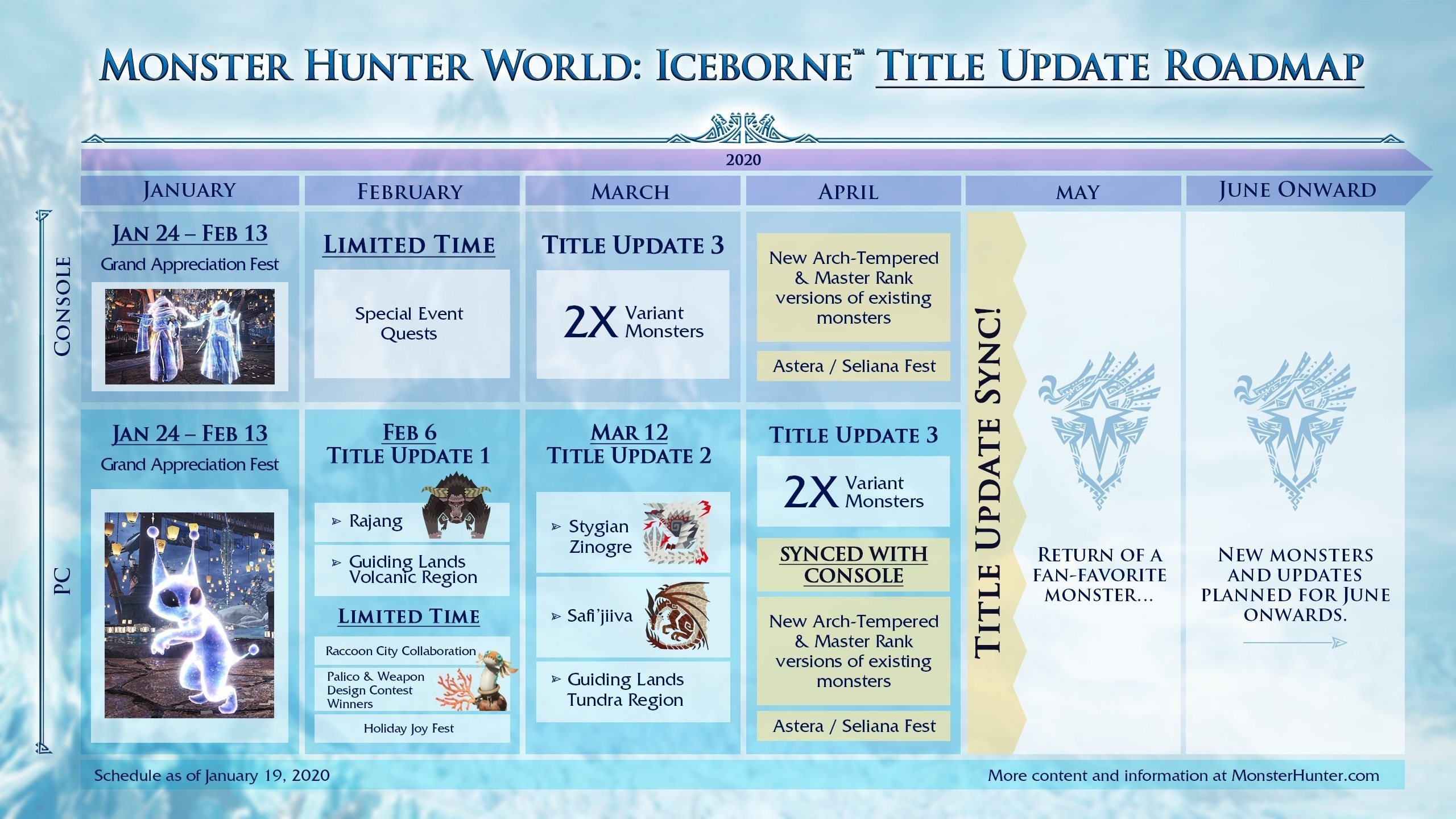 Starting on the month of May, console, and PC will have title update sync together which is both platforms will getting title update together not like previously PC platform will be left out while console getting new content first.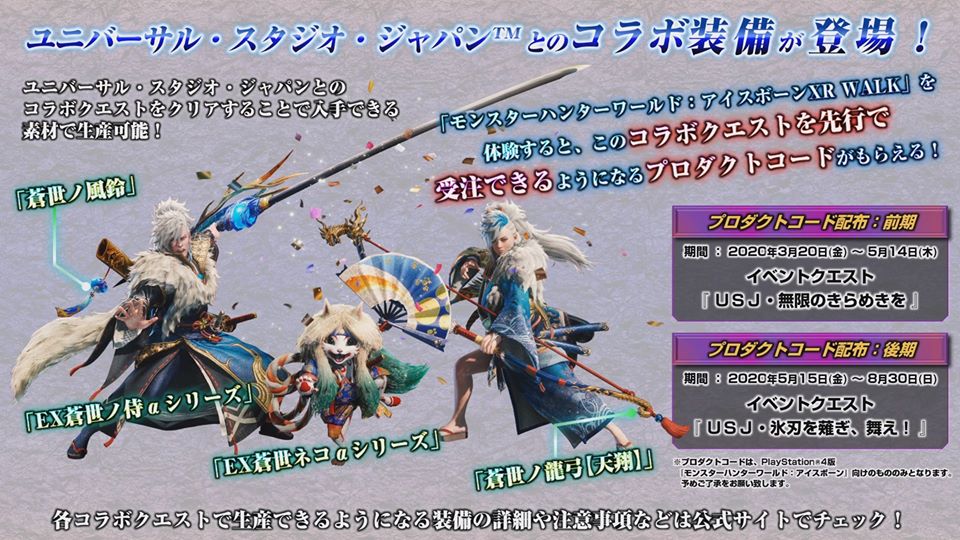 Monster Hunter World: Iceborne collaboration with USJ (Universal Studio Japan) which requires go to USJ to play the attraction and get the code, the code only workable for Japan PlayStation. (sad…) BUT there is a chance to join if the Japanese players open up for other players to join! hehe Arigato ~
The 1st part of the event will be held on March 20, 2020 – May 14, 2020, while the 2nd part will be on May 15, 2020 – August 30, 2020.