The thrilling saga of the award-winning MOBIUS FINAL FANTASY® reaches its next chapter as SQUARE ENIX® kicks off Season 2 of the adventure RPG game, titled "Warrior of Despair." Players can follow the journey of a new character, Sophie, with the release of "Chapter 1: A World Adrift." In addition, players will be able to obtain Sophie's job as a Freelancer and acquire the new Ultimate Hero Dawn Warrior through Season 2 story quests.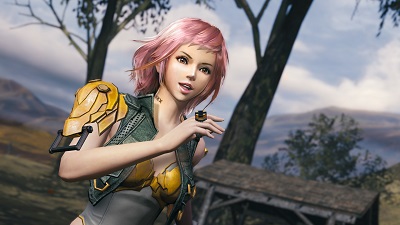 The Warrior of Despair Release Celebration Campaign also brings players the following boons to commemorate the release of Season 2:
Special Login Bonuses: All players who log in now through January 16 will receive generous login bonuses on top of normal login rewards, including Summon Tickets and Growstars.
Warrior of Despair Start Boost Campaign: Now through January 16, players can claim a slew of generous rewards, including the Tifa Echo, Gil and Metal Gigantuars, simply by logging in.
Warrior of Light Story Clear Campaign: Players can earn 1,000 magicite for each cleared chapter in Season 1, totalling 8,000 magicite, now through January 16.
Free Mobius Gift Box: New players and those who have not logged in for at least 30 days can receive a free Mobius Gift Box, including 1,000 magicite and other useful bonuses, through December 31.
Mobius Week: Now through December 23, players will receive Mobius Day bonuses, including an Elixir and Phoenix Down daily and other generous rewards, including a Summon Ticket, Spirit Ticket and Ability Tickets.
Welcome Back Campaign: Players can invite their friends to join the game or jump back in to earn big rewards through December 31. All players will be awarded one free Greater Summon, which can be done from January 9 through January 14, based on how many inactive players log in.
Additionally, starting yesterday through December 31, "Agent of Scarlet Woe," a new Legend job based on FINAL FANTASY VII's Vincent is available through a Boosted Greater Summon. Players can also take on the appearance of FINAL FANTASY VII's beloved Tifa Lockhart by obtaining the new Ultimate Hero, which is available for summon beginning today.
MOBIUS FINAL FANTASY is also celebrating the holiday season with various festive in-game promotions from December 21 through December 31:
The Messengers of Hope Event: Players can earn magicite from these limited-time event quests. A special reward awaits players who manage to collect enough special event items.
Festive Spirits: By bringing one of the many holiday-themed companion spirits along with you in quests during this campaign period, players will receive Extra Skill unlock rate bonuses.
Shop Sale: All items purchasable with magicite will be 20% off through a limited-time sale.
Mobius Final Fantasy is available on Apple App Store and Google Play store.